Yessss guys I am back with my Ultimate Picks! After seven straight weeks of not missing a beat, I missed last week but I am back with my Maybelline Ultimate Picks. Maybelline has actually been one of my most requested brands for this blog series. 
Also, after nine weeks it came to me that a great idea would be to actually set out products out in the order that the actually go onto your face. Clever, no? So here we goooo.
Babyskin Instant Pore Eraser
A major love it or hate it. This is still known as a cult classic but it received seriously mixed reviews when it landed on our South African shores. I think because it was so raved about overseas, SA ladies had some high bar to measure it up to! I however am 100% on team Babyskin. My pores minimise immediately upon using it, even before my foundation is applied. When I wear this, I find myself touching my face all day (very bad). It is just silky smooth on your skin and I certainly think it improves the longevity of your make-up. PRICE: R94.95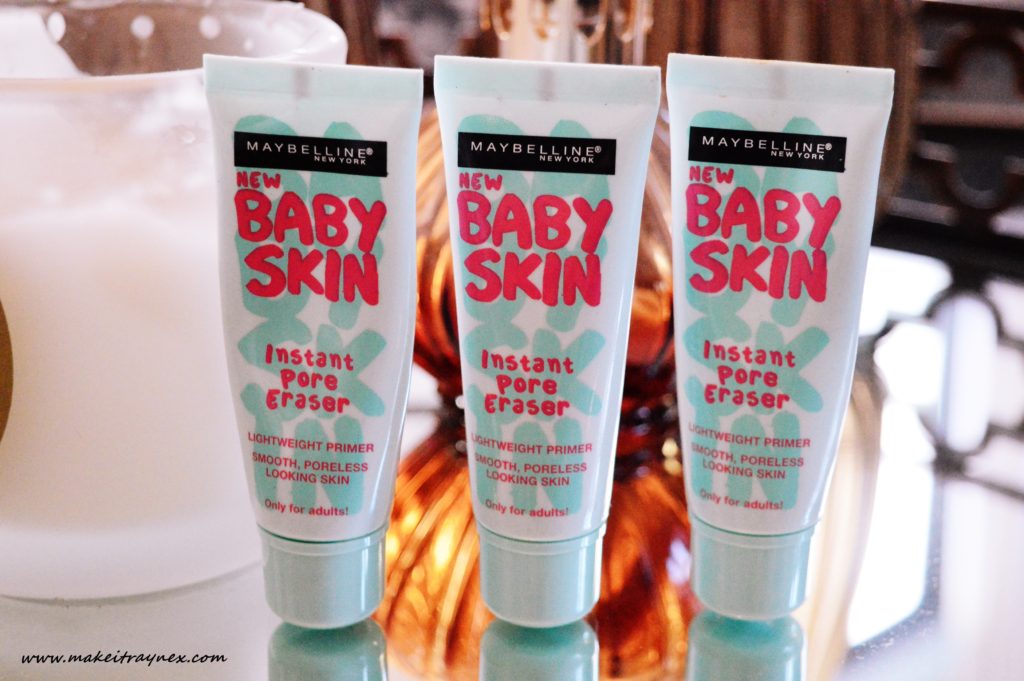 Fit Me Matte + Poreless Foundation 
There are a few items featured here which aren't available in SA yet. We have a FAB Maybelline selection but we definitely do not have access to the entire range. Namely: a few foundations, concealers and palettes.
This Fit Me foundation may very well be my favourite foundation of all time. Now that is a bold statement, isn't it? And I mean favourite overall, not just fave affordable option. It is a toss up between this and other affordable foundation. Anyway, this is a super high coverage foundation when layered and blended properly. Otherwise you will find yourself with a great medium coverage foundation with just one layer. Honestly, no concealer needed. I SO WISH we got this here! At the moment I have three tubes which I use so sparingly as I am petrified of running out.  PRICE converted from pounds: Roughly R125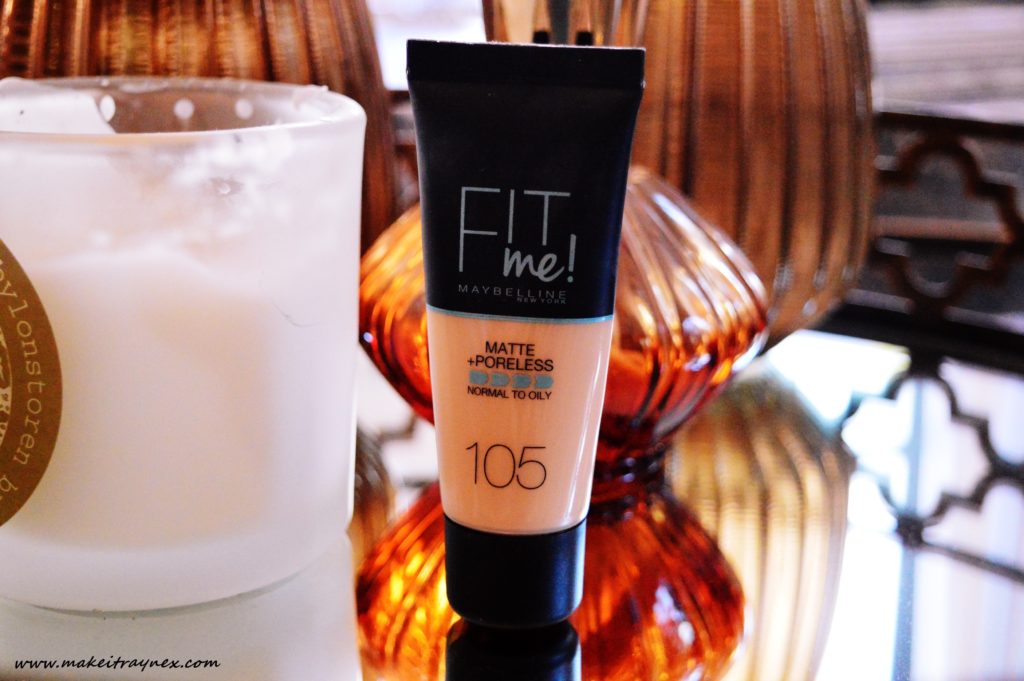 Instant Anti-Age Concealer
Don't be deceived by these two products being in one picture. Only the concealer is a fave of mine! It is light and airy on your face but still offer good coverage. I won't call it a high coverage but it is is certainly medium and it works best on dark circles. I don't really use the little fluffy top for blending but it does work absolutely fine if you don't have a brush on hand. PRICE converted from pounds: Roughly R160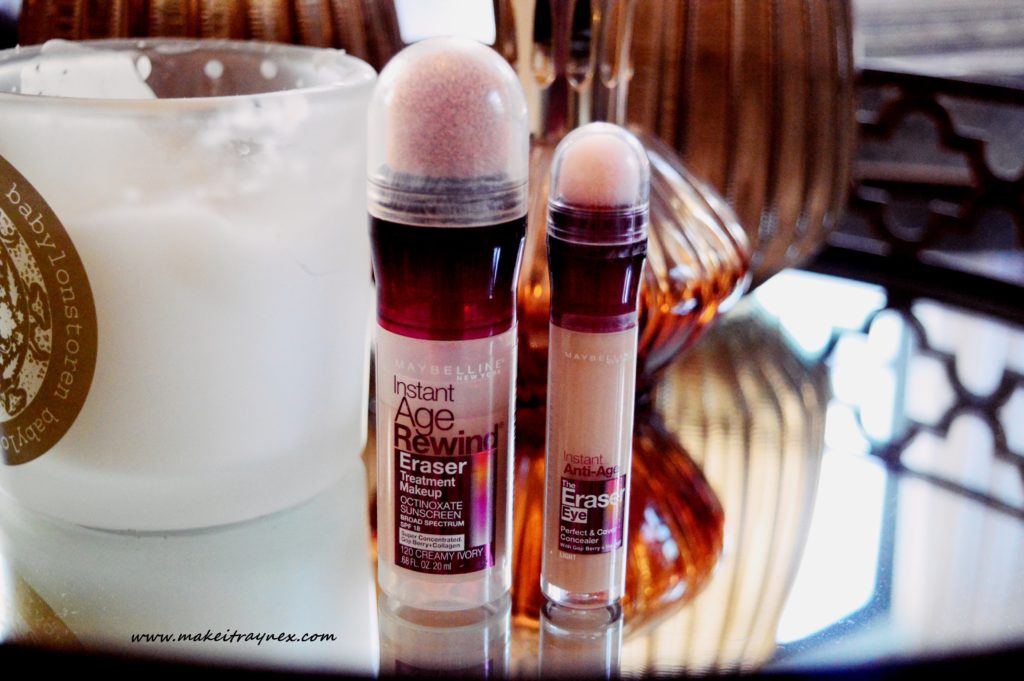 Fit Me Concealer
Out of all three featured concealers, this is my ride or die from Maybelline. The consistency is thick and creamy and there is a sort of banana yellow undertone in this which suits my skin perfectly. It works amazingly well for dark circles and I like to dot a bit under my nose, on my chin and forehead area. It just gives a great overall "blurred" and flawless look.I really REALLY love it. PRICE converted from pounds: Roughly R105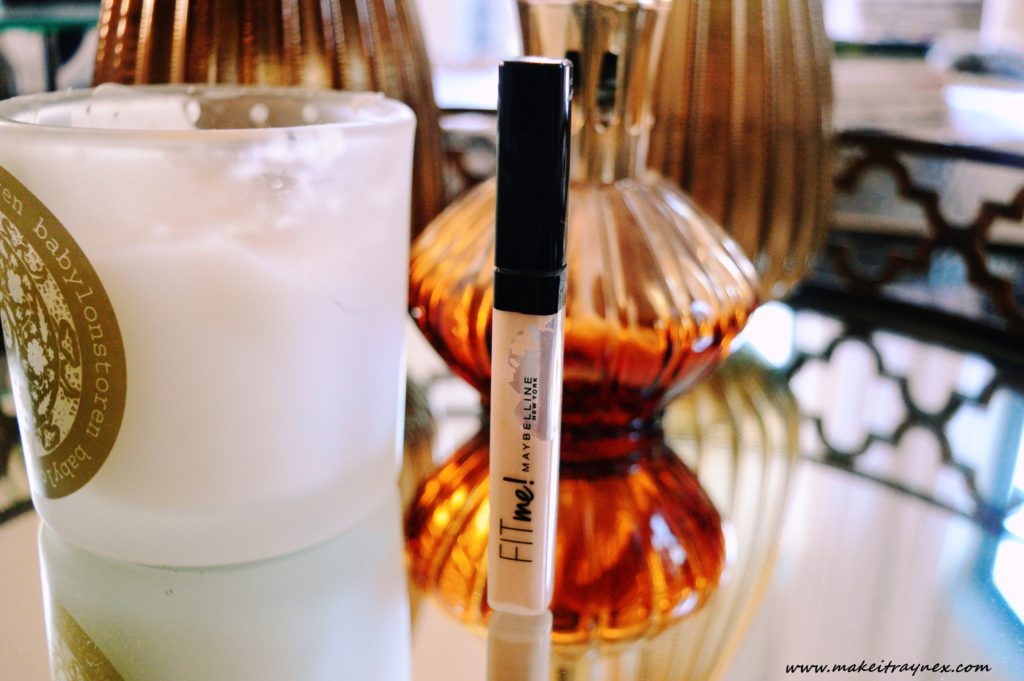 Dream Lumi Touch Highlighter Concealer
It doesn't take a genius to figure out which product – from a high end brand – this is said to be a dupe of. This illuminating concealer is seriously the bees knees on days when I feel like I need an extra jolt of energy. The light illuminating formula is perfect for under the eyes and it blends out beautifully. This is definitely not for blemishes though, so don't try that! It is quite a thin consistency which means it can be used beautifully as a strobing item if you please.  PRICE converted from pounds: Roughly R140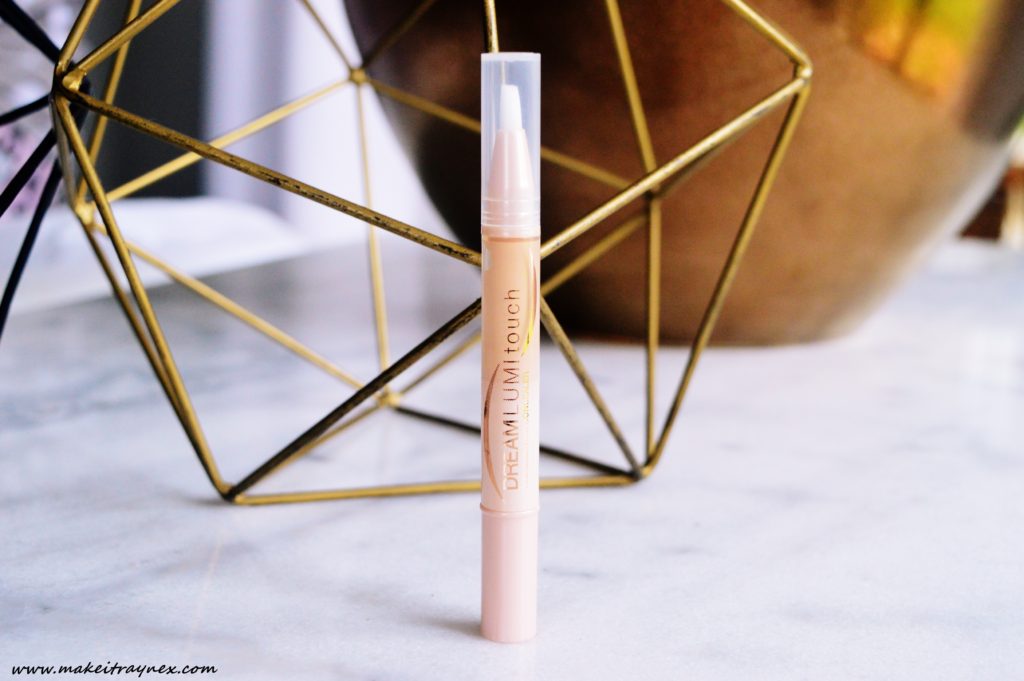 Master Blush 
Oh my goodness. These I use practically every day! Peach pop (the coral shade) is pretty much my go to everyday shade but the other two pictured are just as fab. There seem to be six shades in total, a shade for every skin type. They are pigmented, but not too pigmented, and long lasting. They are not powdery or chunky, just the perfect powder blushers.  PRICE: R109.95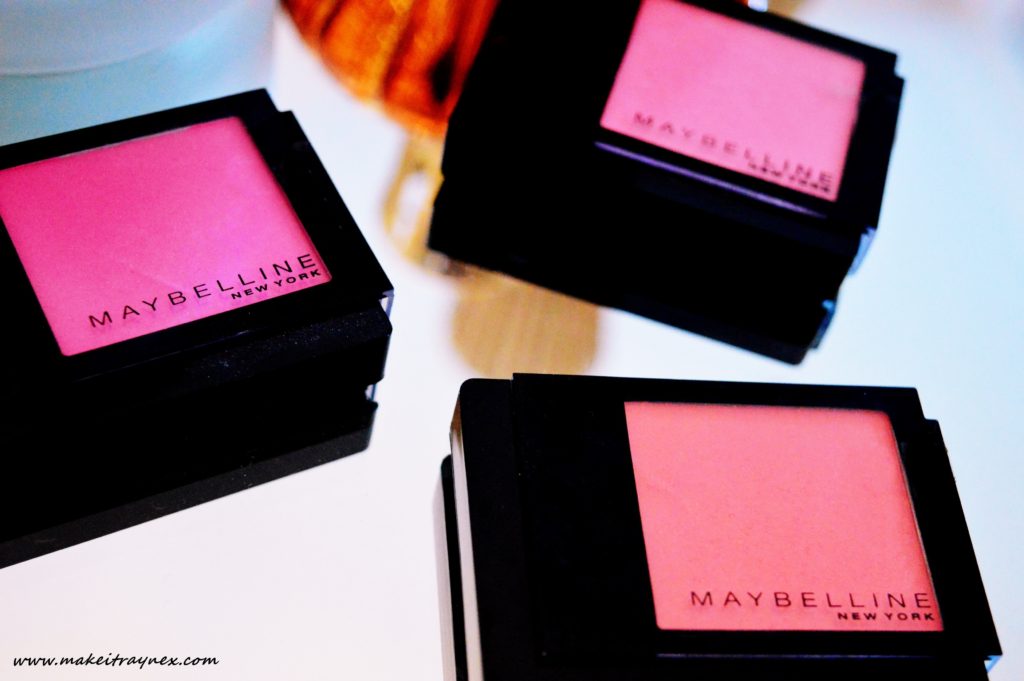 Master Drama Kohl Liner
Truth be told, I don't really use liners all that often buuut when I do this is the shizzle nizzle. Nothing works on my waterline like this does. It stays fast, it doesn't smudge (unless you purposely smudge it for a smokey look) and it doesn't irritate the eyes. It also works nicely lined on your top lid, but it is definitely more impressive on the bottom lid.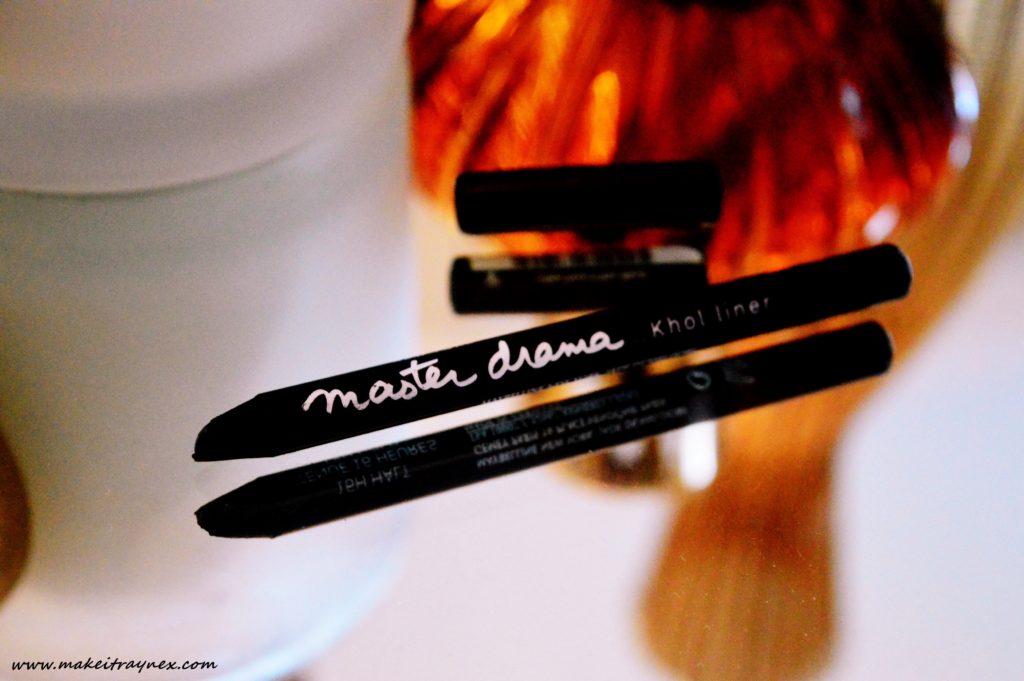 Colour Sensational Creamy Matte Lipsticks
These lipsticks are some of my all time favourites. Obvs, if they are featured here. They are matte lipsticks but they aren't tacky or drying. They almost have a thin sheeny coating to keep your lips from drying out, but they are most definitely still a matte effect. I have four of the shades (only three pictured because one bullet broke) and each of them is as bright and pigmented as the next even though they are so different. They also smell great and they are creamy and luscious. Just pretty much the same old positives you get in a great lippy! PRICE: R140 each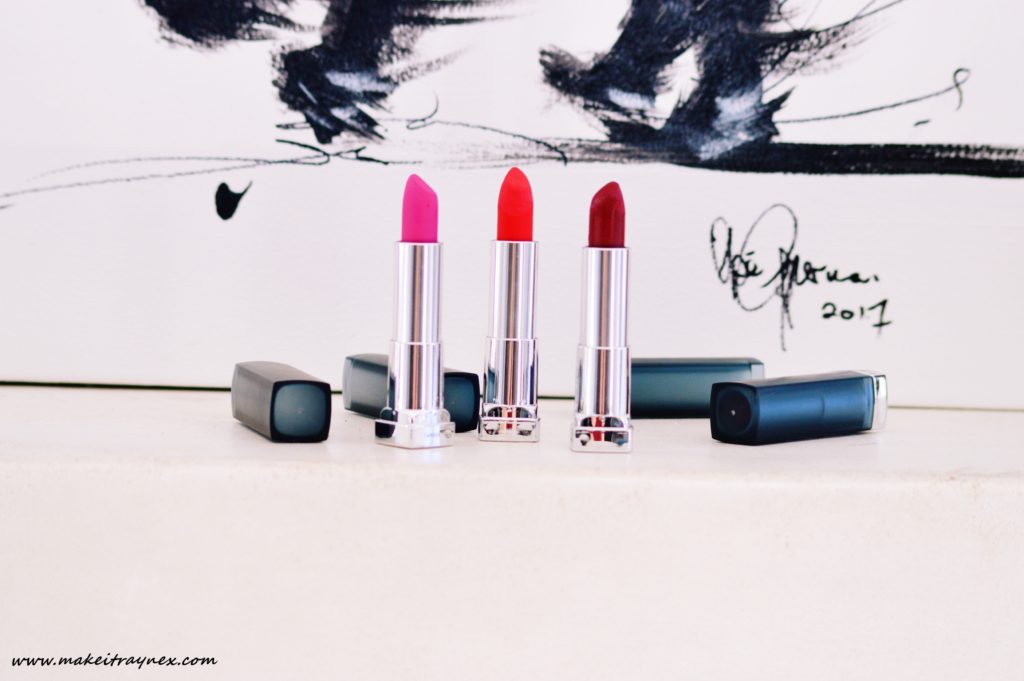 Maybelline products can be purchased at all Clicks and Dis-Chem stores as well as online from Zando, Takealot.com, etc etc. Please note that the prices quoted above are all taken from the Clicks website.
For the first time I have decided to post my previous Ultimate Picks posts' links. So check out the brands below and if any look interesting just click on the name!
– essence
– Revlon
– L'Oréal
– Bourjois
Rayne XX