Oh how I have been waiting to get working on my Benefit Cosmetics Ultimate Picks! Benefit is one of the few brands I have tried where almost every product is a winner. To be fair and honest for the sake of Ultimate Picks, I only own about 14 Benefit products, whereas I own about 20 – 40 of other brands.
Pretty much all of these products have their own individual reviews on my blog, so I will try and keep it short and sweet. But hey, you can't blame me for raving – this is an Ultimate Picks post after all!
CORALista Face Powder
What an iconic product from Benefit. In fact, all of their box blushers are iconic. CORALista is the most perfect universally coral toned blusher; it has a slight iridescent pearly sheen to it, but not enough that you don't need to wear highlighter. I usually gravitate towards coral or light pink blushers and this really is the perfect middle ground.
I am super fair skinned and this shade might look a bit intimidating but it really is not. Take a look online at the reviews and you'll see. Ladies with all different shades of skin, hair and eyes absolutely rave about it! Please note this is the old Coralista packaging. I bought this about three years ago and it hasn't even hit pan. Price: R385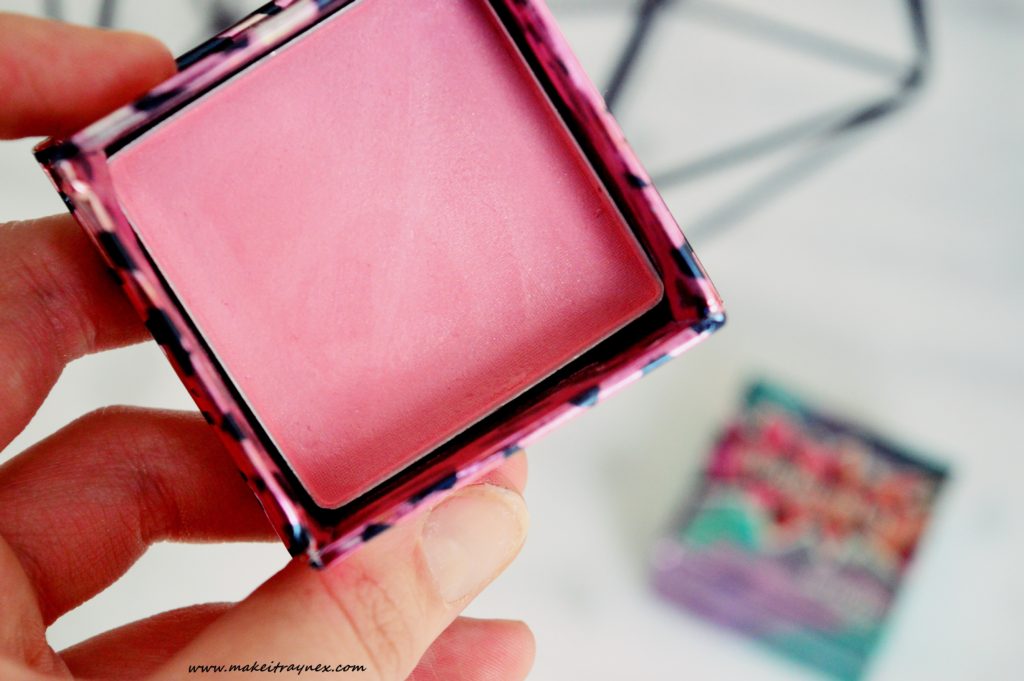 Girl Meets Pearl Liquid Luminizer
When it comes to Benefit products, my overall favourite would be their highlighting products. I have heard that their concealers are absolute top notch of all the products but I have not bought any of their concealers as yet. Anyway, Girl Meets Pearl was the first highlighter of theirs I have ever tried and it remains a firm favourite to this day. It is a thin yet creamy and light consistency with a pearly pink finish. This pearl sheen literally suits every skin tone on the planet. It is long lasting and super popping. What more could you want from a highlighter? Price: R425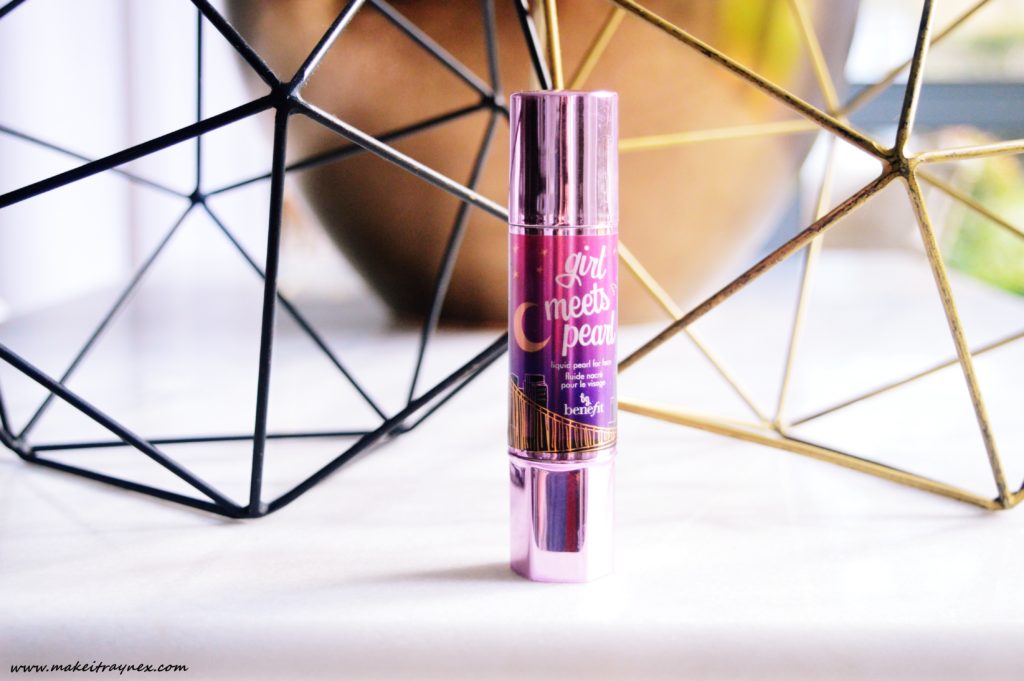 Hoola Bronzing Powder

Hoola is yet another cult classic; you won't meet a beauty blogger worth her salt who doesn't own Hoola. It is a smooth and blendable contour powder which can be blended out enough for just a light bronze around the perimeter of your face. I can also guarantee you that this one box powder will literally, literally, last you five years. It really just is the most stunning contour shade ever. Price: R385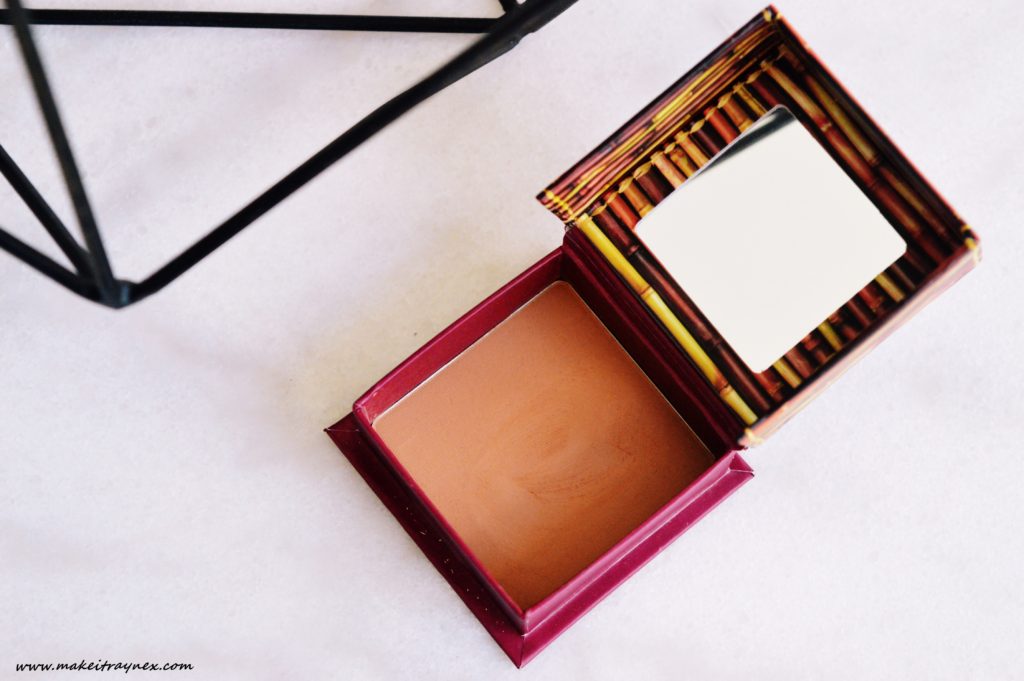 They're Real Mascara
I am using this word again: iconic. Yes, I have already referred to two products in this post as iconic but the They're Real Mascara really is another cult classic. It does exactly what it says on the tin. The revolutionary brush works horizontally and vertically and leaves you with crazily long and luscious lashes. That's right, it lengthens and adds volume, just what we always want from a mascara but barely ever achieve. One thing that jumps to mind about this mascara would be the fact that the volume stays for hours, not just the colour. Price: R335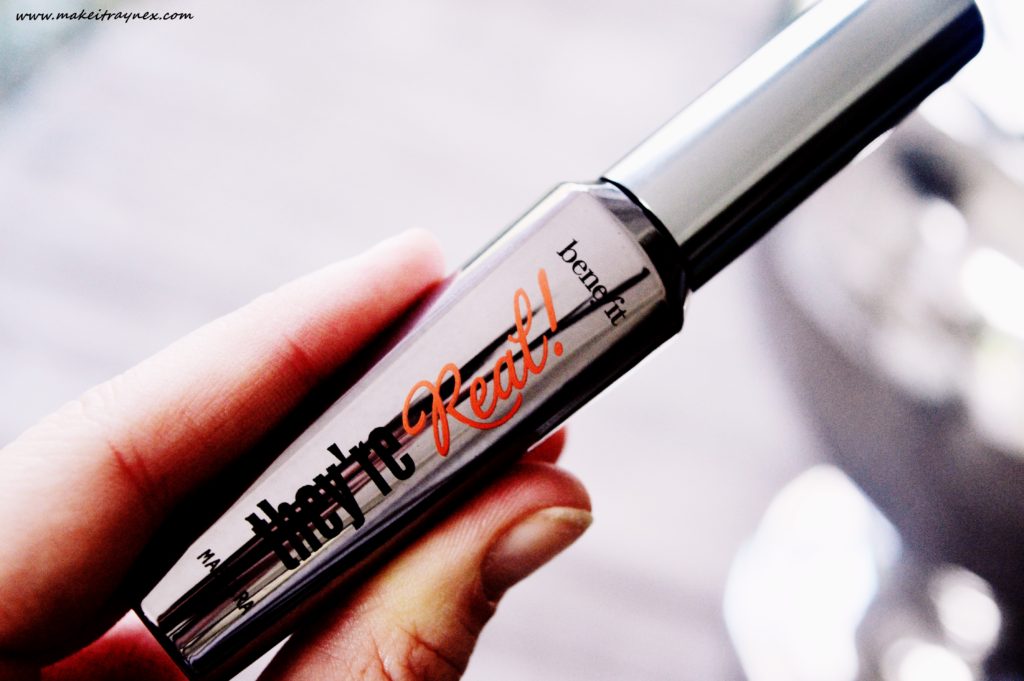 High Brow Glow
A product which is so overlooked when it comes to make-up would definitely be highlighter pencils. I own quite an array and the Benefit High Brow Glow is the best of the lot. With it's smooth and creamy consistency and pearl pay off, it adds an extra little somethin'-somethin' which, as I said before, always gets overlooked. I generally blend this into the inside of my eyebrows (above the eyes), in my cupids bow before lipstick and the inside corners of my eyes. The packaging recently changed in 2017 so it is now in a silver chubby pencil. Price: R305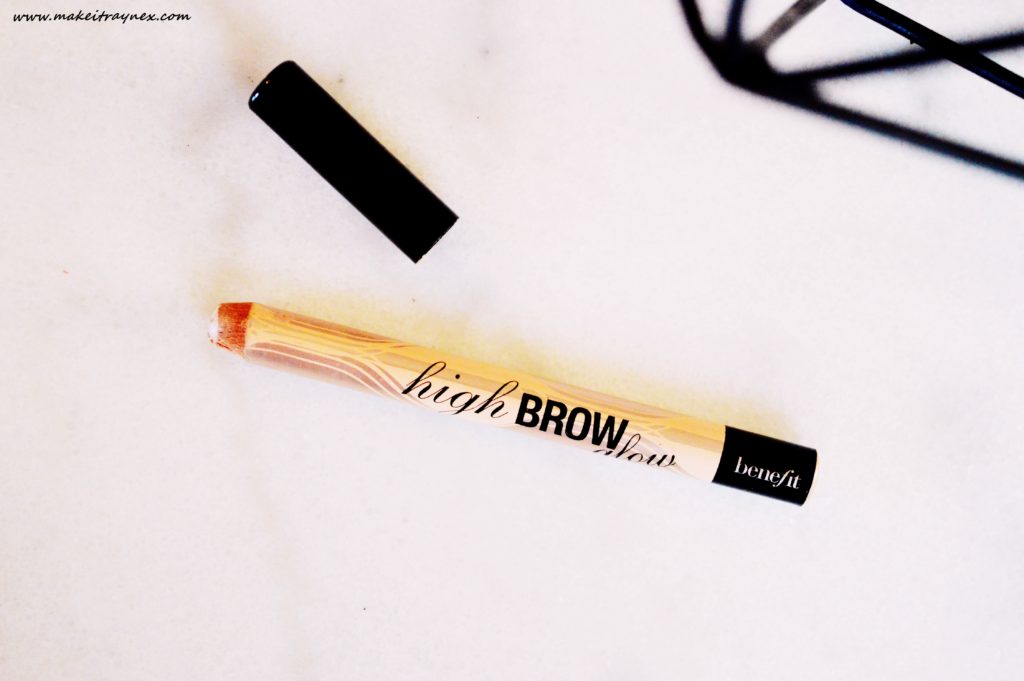 Watt's Up! Soft Focus Highlighter
This is probably the most worthwhile product out of all the featured items in this post. You get soooo much product in this tube and a little goes such a long way. I have featured the mini version here because I forgot to pack my full size Watt's Up when I took these pictures but you can check out this link to my previous review to see the full size product. The consistency is creamy and delicate and packs a flipping punch! I have always stayed away from creamy highlight products but as this is a cream-to-powder consistency it is much easier to use and blend than one would think. The payoff is luminous and sheeny. Price: R425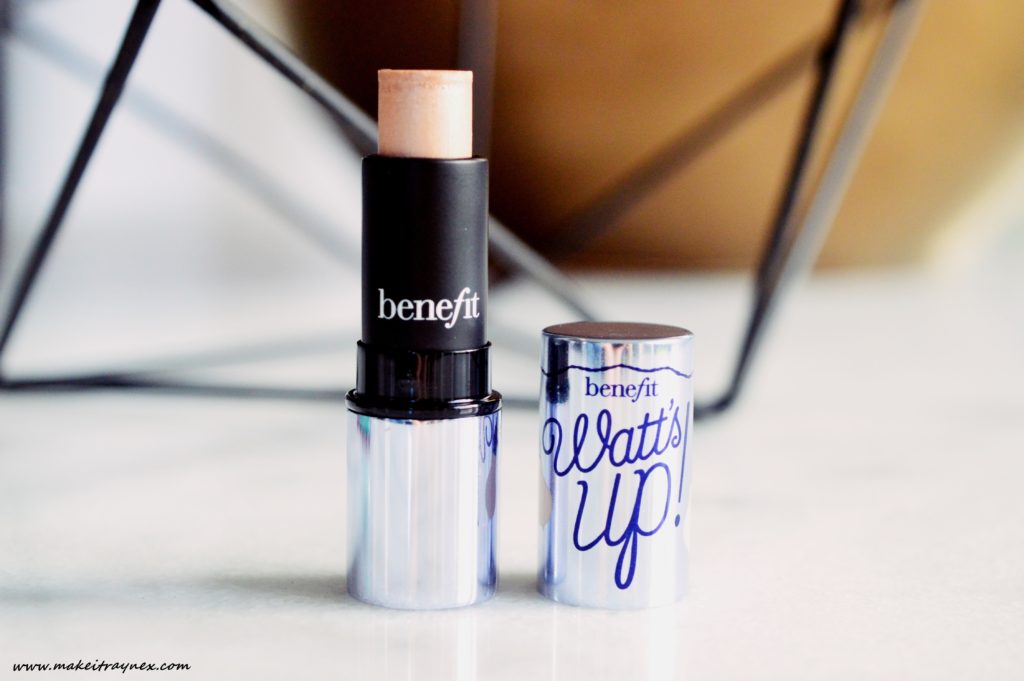 They're Real Push Up Liner
And finally, a product which I wasn't too sure about including Don't get me wrong, this liner is legitimately the most sleek yet matte black liner you can get your hands on. You just have to use it properly. Once this is on your lids it is staying there all day. Soooo at the beginning I had a few bad days of getting used to the unique application technique but once you get the knack it will soon become your do-or-die liner.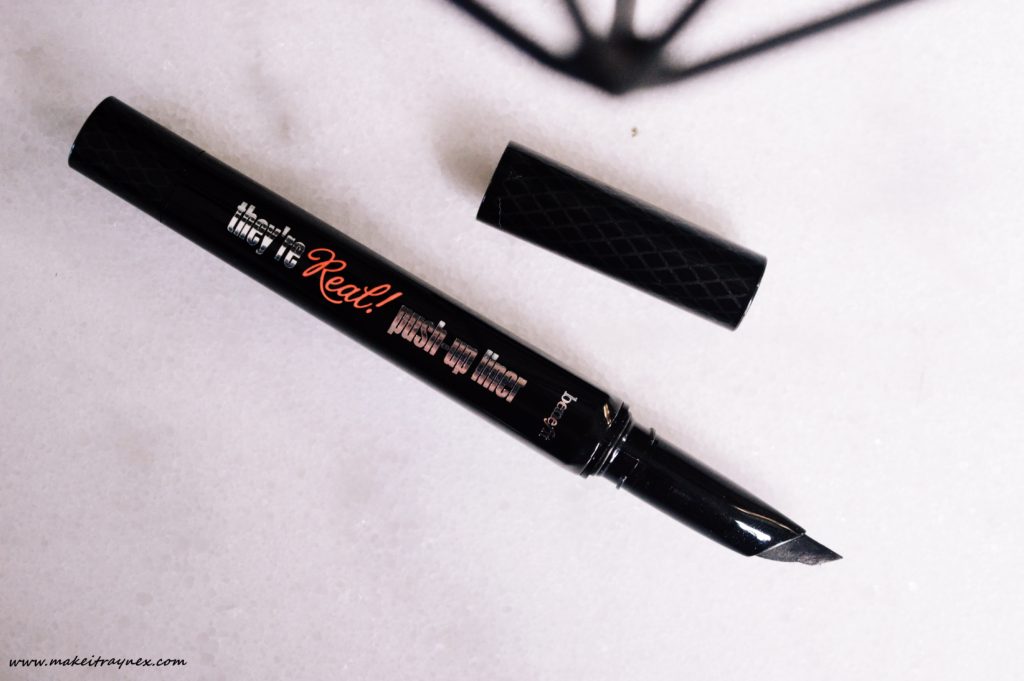 And there you have it – my Ultimate Picks from Benefit Cosmetics. I hope you enjoyed this and hopefully it convinces you to scoop up some Benefit products that you have had your eye on 😉
Benefit products are currently available only from Red Square stores and online.
Rayne XX