Maybelline – This post was a spur-of-the-moment kind of post. I was innocently sitting at work scrolling through Twitter when I noticed that there was an almost identical tweet doing the rounds on a few South African bloggers' Twitter accounts. Now this tweet had my heart stopped in its tracks because – drumroll please – Maybelline's famous Babyskin Pore Eraser will be hitting our South African shores in June! THATS ONLY FOUR MONTHS AWAY!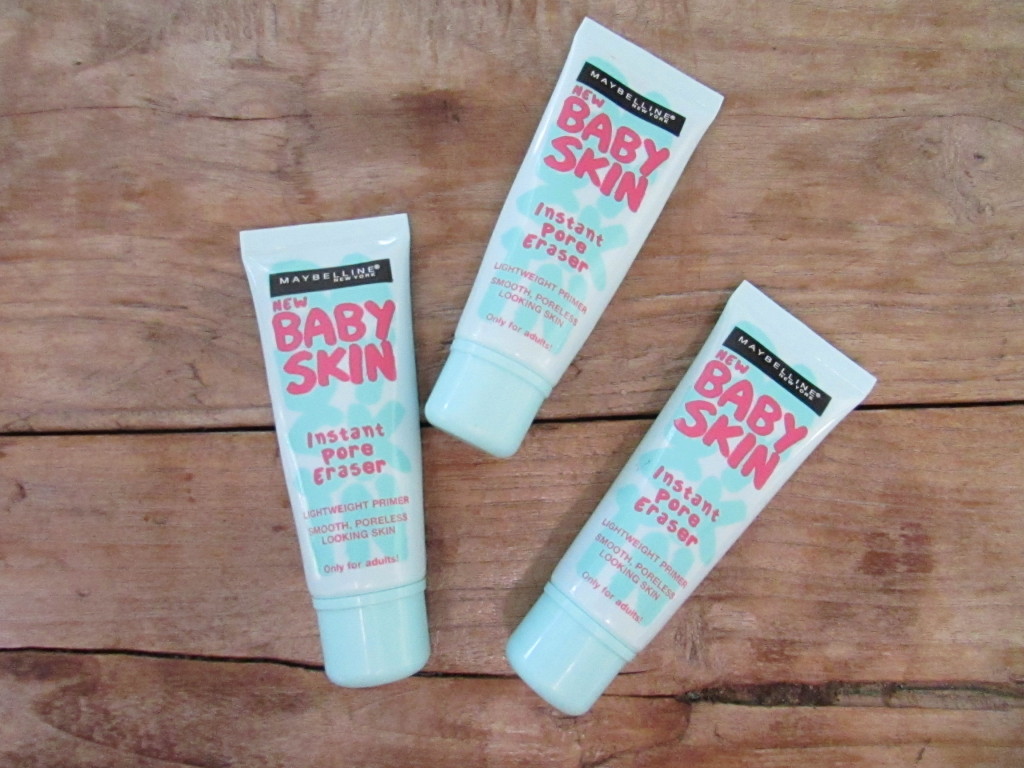 Now, you may think that I am getting over-excited about a beauty product but if you have followed my Twitter, Facebook or blog you will know how much I covet these little tubes. If they were available in South Africa last year they would have most certainly made my 'Top 10 Beauty Products of 2014' post, however, I did feature it in my Save VS Splurge: Cosmetics post.
The Maybelline Babyskin Instant Pore Eraser is a lightweight primer used under or instead of make-up to smoothen your face for poreless looking skin. It works just as well as a make-up primer and as a pore filler. I myself actually do not struggle with large pores but I find that when I use this before any make-up it holds my make-up in place for much longer than usual and my face does not get as oily. It is especially good used in your T-Zone.
I don't think I would use this without make-up as I don't need a pore filler. The serum is so extremely soft that I think if I didn't apply foundation over it I would just walk around rubbing my face the entire day. It glides onto your skin so smoothly. It helps to leave it for a few minutes to sink into your skin before applying any foundation on top.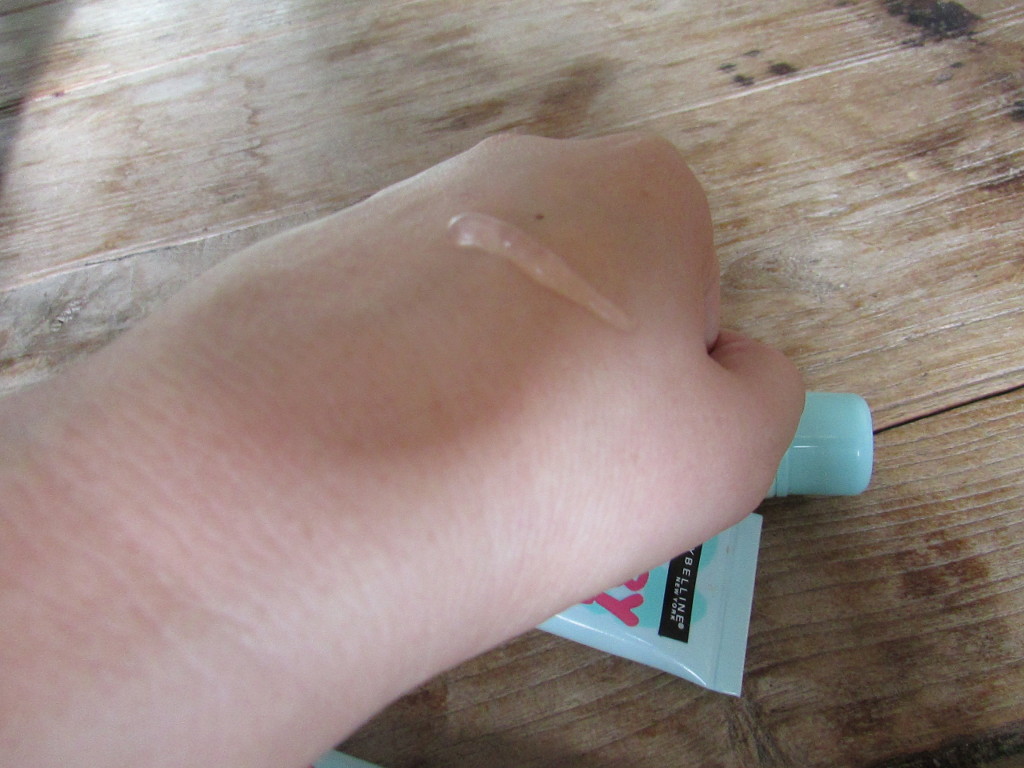 Maybelline has also introduced a new Babyskin; the Instant Fatigue Blur which comes in two different tones, Rose and Apricot. I am yet to try this one and there is no word on whether this will be included in the South African launch.
Babykin Pore Eraser costs 8 pounds in England (roughly R186) but the SA price is still to be confirmed.
The second product which is getting my panties in a twist is the Babylips Dr. Rescue medicated lip balms! I could not WAIT to get my hands on the other categories of Babylips, such as the originals and the Electro range, when they arrived in South Africa. I am a huge fan of these balms, especially during Winter, so the fact that they have released a medicated version is fantastic to me.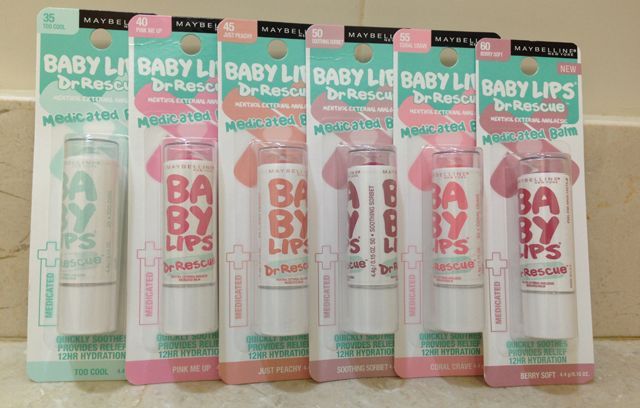 The new ranges' colours are set to be more of a natural tint than the usual pop of colour. We have seen wild colours from the other ranges and this suits me just fine. The colours all look muted and gorgeous, I am especially dying to try out Just Peachy and Soothing Sorbet.
The Maybelline website's promises for this product:
Medicated care + 12 HR hydration.
Soothes quickly with a hint of eucalyptus.
Cools sore lips with a touch of icy menthol
Medicated care soothes sore lips and combats dryness
In 1 minute, lips feel soothed.
In 1 day, lips look more smooth.
And in 1 week, lips are renewed.
I am still yet to find out the cost but if they stay in the same price range as the others, they will be about R29.95.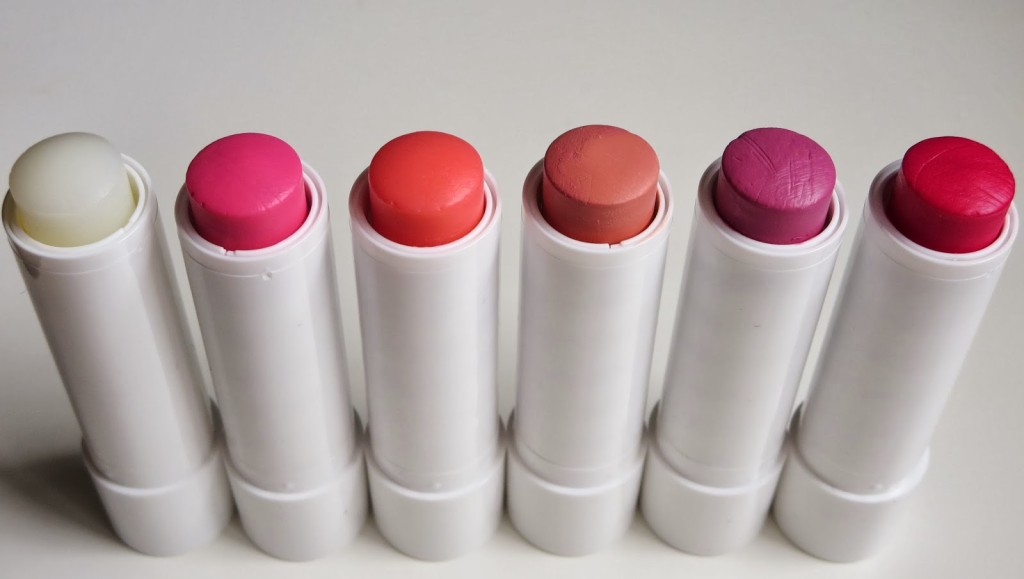 So now all we can do is wait and see. The Maybelline Babyskin should be hitting our shelves mid-June and the Dr. Rescue range willl be out in April. As soon as I have got my greedy lil hands on the Dr. Rescue's you can be sure that a blog post will follow up shortly. I have also heard though the (Twitter)grape-vine that some other product launches shall be making their way to us shortly. Including brow, nail, eyeshadows and lip products.
Rayne
XX
UPDATE: PRICE RELEASES – Dr. Rescues with be R35 each.