---
Todays post is an event post about the 2015 J&B Met. It was held, as it is every year, at Kenilworth Racecourse in Cape Town. It is the most prestigious horseracing event of the year in South Africa – tickets go on sale early and range from R125 – R3420, and they sell out fast.
I was lucky enough to win a pair of J&B Met tickets from Just Jade's website! I took my friend Jess with me and we had an absolute ball. We were promised sunshine, glitz & glamour, music, amazing food and great entertainment and I can happily say that the 2015 Met delivered above and beyond. My absolute favourite part was the 'Most Elegant Couple' competition, and as this years theme was 'Made For The Mix' you can imagine how fantastic and outrageous some of the outfits were! All I can say is there were some pretty dedicated boyfriends in that competition..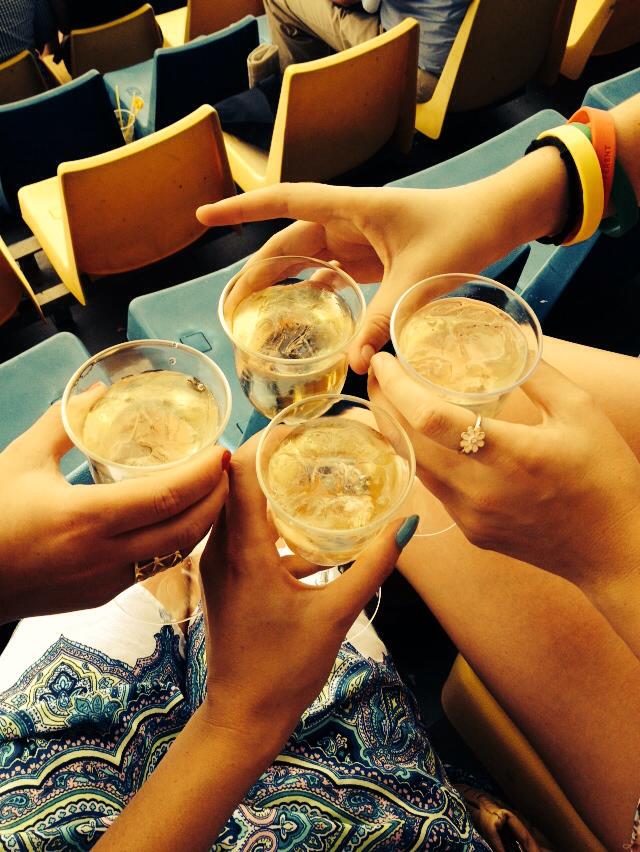 ---
The main horse race itself was extremely exciting and even though I did not bet on anyone it was so thrilling knowing that, whichever horse came first, itself and owner would win R2.5 MILLION! I may take up horse racing myself after finding out what the prize was.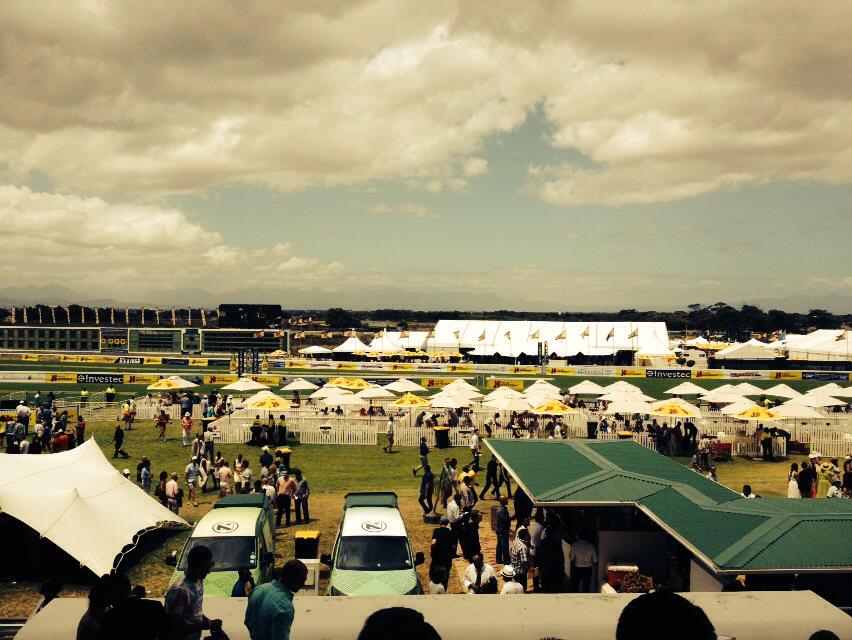 ---
The Met also had a cute incentive explained to us on arrival; each person gets given three rubber armbands. Once you have one yellow, one green and one red, you get to redeem a free cocktail from the J&B Bar. This was a great idea as it almost forces you to make conversation with all the other people when you would usually just stick to your own friend group. Needless to say, my friends and I were on a mission and we managed to get all the necessary colours in about fifteen minutes!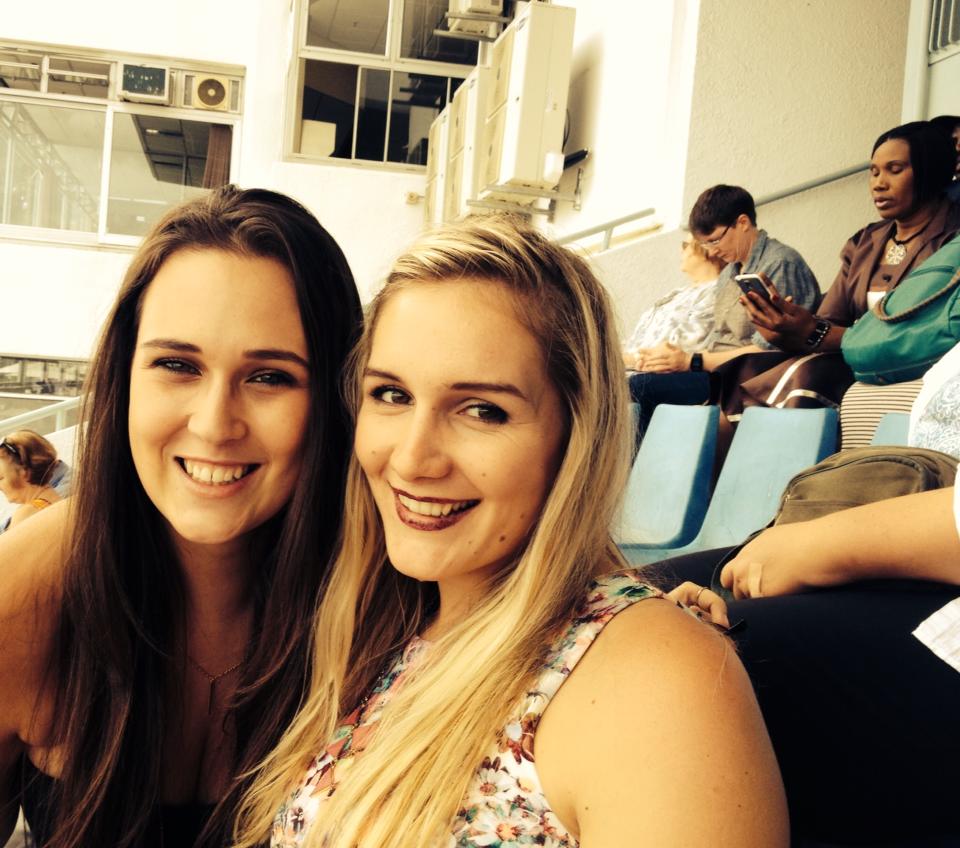 ---
MY OUTFIT:
YDE Ombre Princess Cut Maxi Dress
Accessorize Lace Clutch Bag
The Journey Store Gold Bar Lariat Necklace
Zoom Black and Cork Wedges
Ray Ban Sunnies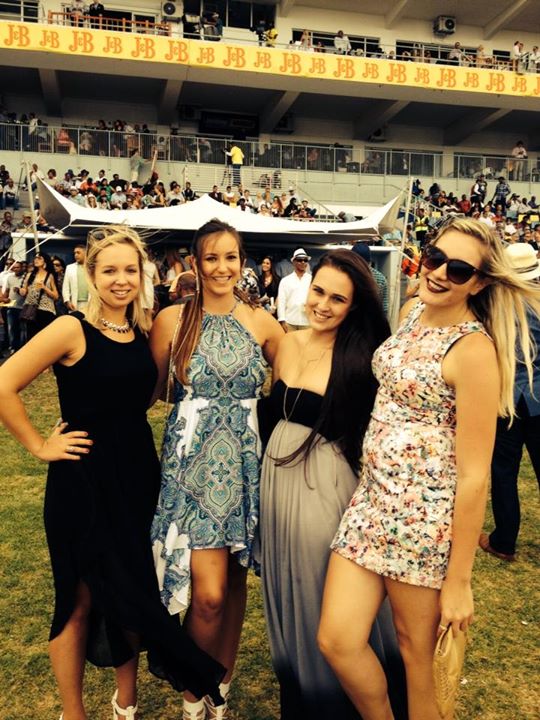 I am seriously not this short in reality. I was THAT GIRL who had to take her wedges off at the J&B Met because looking like a newborn calf when walking in heels at a fancy event is just not in this month.
---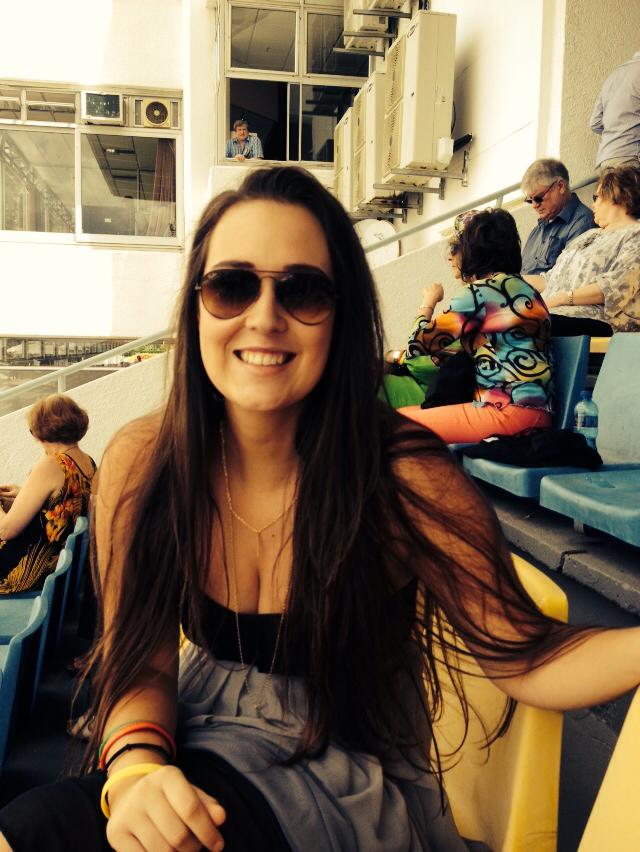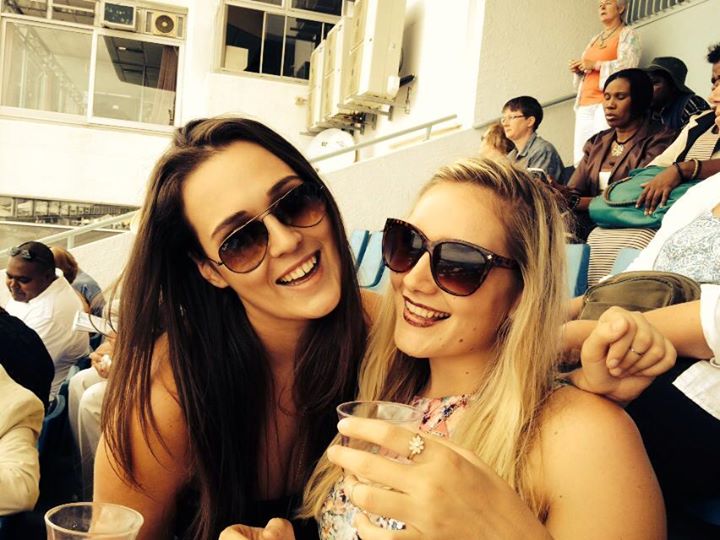 Thanks for reading! If you attended the Met yourself, please tag your blogposts – I would LOVE to see!
Rayne XX