Winter is considered by many to be the most unpleasant time of the year, and with good reason. Besides the often bone-rattling cold, winter brings seasonal flus, coughs, and turns all past perfunctory actions (walking from your front door to the car, getting outside for some exercise, taking your groceries into the house) into an intricate dance with heaven's shower schedule.
Yet, that is not the full extent of winter's effect on our daily lives. Winter is especially harsh on our skin. The sudden drop in temperature and constant presence of icy winds wreak havoc on the delicate equilibrium of our skin, leading to breakouts, cold sores, and chafing.
Fortunately, Skin Academy's ZERO understands this and is here to give you the three top tips you didn't know you needed to keep your skin radiant this winter!
Avoid long, hot showers and cleanse gently.
Hear us out, we do understand that after a long, dark, cold, icy excuse for a day, one's first reaction is to jump straight into a hot shower and revive some much needed feeling back into our frozen bodies. Yet, although this process of defrosting may seem inviting, it is harmful to your already fragile skin. The cold, dry winter air tends to strip the skin of all its natural oils, dehydrating and irritating your face long before it is expected to cope with an onslaught of hot water which only strips it further! Therefore, we suggest limiting yourself to a warm – not blistering – shower and use a hydrating cleanser coupled with a gentle scrub to replenish all those lost oils and carefully soothe the skin on your face.
With a unique blend of Coconut Oil, Sweet Almond Oil and Sacha Inchi Oil, ZERO's Hydrating Facial Wash 100ml (R295,00) hydrates and deeply moisturisers your skin, leaving it refreshed, plump and restored to its original radiance.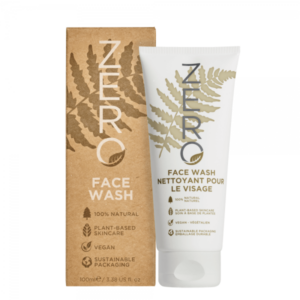 The ZERO Face Scrub 100ml (R295,00) is ultra-kind to your skin and exactly what you need this winter. With a focus on carefully removing dead skin cells and pore-clogging surface debris, this scrub helps rejuvenate your skin while promoting healthy cell turnover. The naturally scented blend of plant-based oils (Sacha Inchi Oil, Sweet Almond Oil and Coconut Oil) works to nourish and soften, while finely ground Apricot Seeds help to smooth and brighten your complexion.
2. Moisturise! Moisturise! Moisturise!
It may seem counter-intuitive, but your skin becomes drier in the colder months than in the burning heat of summer. Due to the stripping nature of the winter months, your entire moisturising regime might need changing: from a lighter, more subtle moisturising focus in summer to a slightly stronger, deeply hydrating and replenishing routine in winter. ZERO has kept this in mind when creating their eye cream and their day and night creams, catering for dehydrated and dry skins.
Top seller and finalist of the Beauty Short Awards, The Nourishing Day Cream is the answer to your troubles Zero's moisturizer is a super-potent plant-based cream enriched with Shea Butter and Coconut oil to nourish and protect your skin all day long without clogging your pores or weighing down your skin. It is naturally scented and sure to keep your face looking smooth, refreshed, and glowing all day.
Highly praised and widely recognized by six different beauty awards, this rejuvenating night cream is a must have in your fight against dull winter skin. Containing Shea Butter and Green Tea Extract, The Regenerating Night Cream actively works throughout the night to restore and replenish your skin to leave it feeling and looking soft, dewy and healthy in the morning.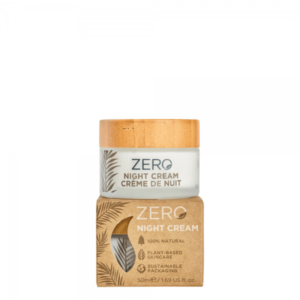 Prioritising eye care in winter is essential. Reduce sensitive, flaky skin and discolouration with ZERO's Eye Cream 25ml (R295,00) This naturally scented, rich eye cream is enriched with Shea Butter, renowned for its healing properties, and deeply moisturizing Coconut Oil. These all-natural ingredients help to hydrate and nourish the delicate skin around your eyes.
 3. Opt for Gentle, Fragrance-Free Products
Due to the sensitive nature of our skin during Winter,  products that contain artificial fragrances, ingredients and preservatives can irritate our skin and cause flaking or cold sores on sensitive areas (around mouth, nose and eyes). ZERO prides itself in being an all-natural, vegan, environmentally friendly skincare range designed to harness the power of nature to nurture and care for your skin. By committing to being a synthetic preservative, harsh detergent, silicone, sulphate and animal derivative free skincare brand, their products are gentle enough for the most sensitive skin.
Finally, complete your defence against winter-worn skin with the Hand and Nail Cream 50ml (R295,00). This luxuriously rich yet easily absorbed cream is enriched with Sweet Almond Oil, Coconut Oil, Sacha Inchi Seed Oil and Shea Butter to help restore dry hands and maintain soft skin.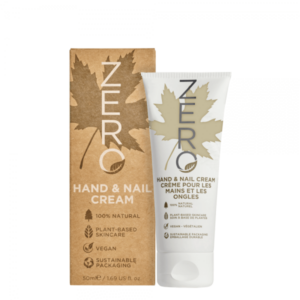 ZERO beauty is passionate about delivering the best skincare results to you while championing and caring for the environment. With deeply moisturising day and night creams and an actively healing and hydrating facial cleanser, ZERO can get you that beautiful healthy glow and protect your skin this season.
About ZERO:
At ZERO by Skin Academy, it is our mission to help you care for your skin naturally without sacrificing the beauty of our planet. From day one, we've used only the best, completely natural ingredients, thoughtfully packaged to minimise waste and keep our environmental footprint as light as possible. ZERO exists to redefine beauty. We celebrate natural beauty. And we're showing that simple choices can lead to positive change.
Website: https://www.beautybyzero.com
Social Media: @beautybyzero_sa