Have I mentioned I am getting married? 😉 Jokes, I think the population of the world knows at this point! One thing you guys have been loving is following along on the journey; choosing my dress, the decor, and – a much-loved favourite – has been following along as my bridesmaids choose their evening dresses! 
I previously spoke about bridesmaid dresses and evening dresses on my blog here, where I highlighted a few different options of dresses. This was in February which was BEFORE I knew the style and theme of wedding I was having. Six months down the line and I am now acutely aware of exactly what I want and how I want it! Bridezilla for who?
So let me chat you through a few absolutely gorgeous options for evening dresses and bridesmaid dresses for the guest attending a classy garden wedding. And yes, I am allowing my bridesmaids to choose their own dresses so maybe I am not a Bridezilla after all! 
For the Bridgerton Guest:

You may be thrown off by the title but… can I get married in this?! Oh my holy moly. I am besotted with this lace bodice dress from Trendyol!! My kitchen tea is Bridgerton themed and if it was white (and if I had not already purchased my outfit last month) I would have checked this out online within seconds. Love love LOVEEE!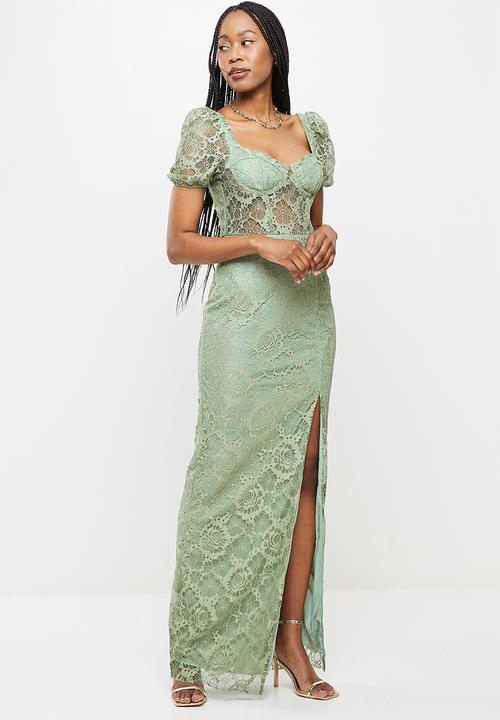 For the #RayneHimIn Bridesmaid:
Yes this is my actual wedding hashtag. And YES this is my bridesmaid colour choice! All of my bridesmaids are wearing Emerald Green (as is my daughter) but only half of them have their 'fits already. So Khaya and Rachael, if you're reading this.. you know what to do 😉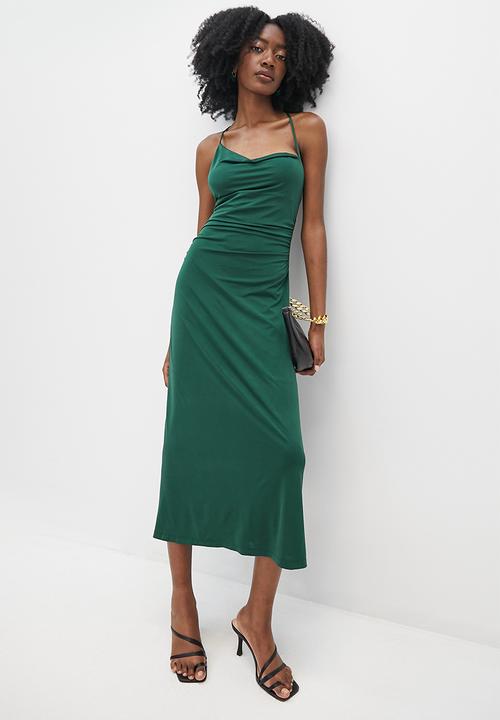 For the Classy Guest:
I have always adored black for a wedding. Gone are the days of no longer allowing guests to wear dark shades (however, white, off-white, eggshell, and all variants of white are still off limits!) and I feel that with our choice of a garden wedding a really beautiful, constructed dress will suit the vibe. I also love how unique these straps are and how the neckline is a bit unusual.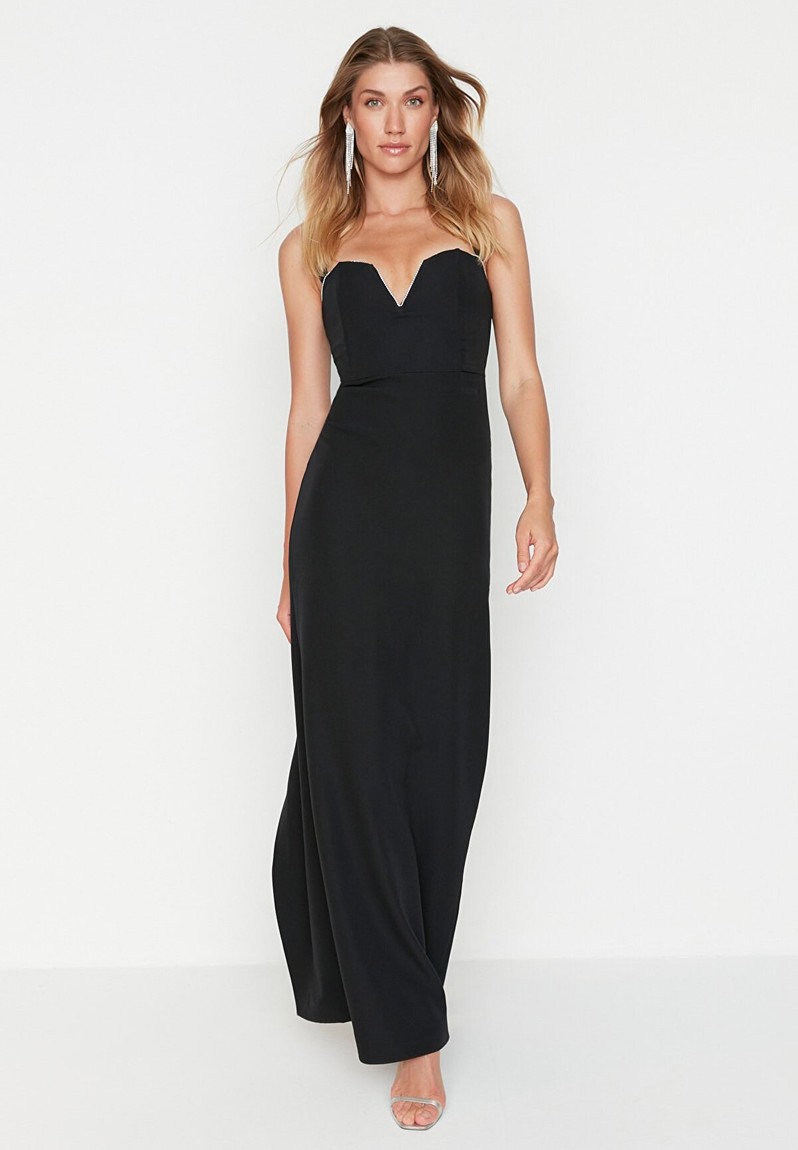 For the Guest looking for a dress that can be worn again:
This Sissy Boy dress is a real show stopper! I never thought I would be a bride who would be thrilled to see some pretty unique looks on her big day, but the more I think about it the more I would love for my guests to be happy to spend a little more on an outfit that can be worn to an event other than my wedding. The colourful print, cowl neck and halter neck are incredibly sexy and any guest would be ready to dance the night away! With that being said, this R1,199 price-tag is certainly not a pricey piece!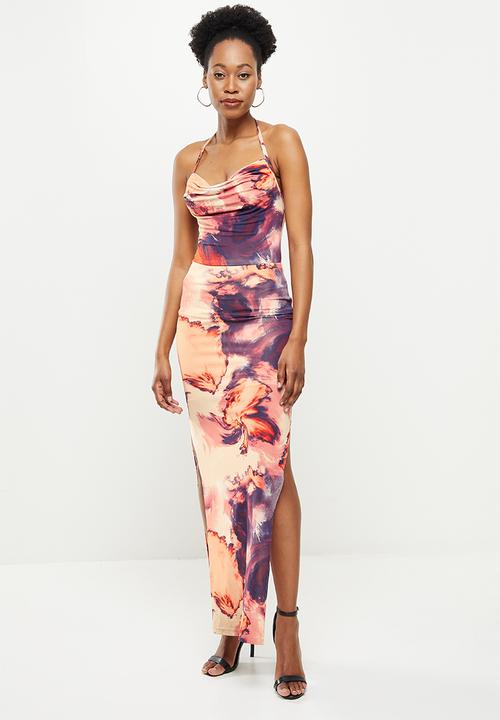 For the Guest who can find this dress in any other shade other than this one!:
As I mentioned above… white is an obvious no-no but I couldn't possibly NOT include this stunner in this post! The shape, the length, the oversized bow… it is all just beyond gorgeous! And that price. R699 and it is not even on sale! Absolutely jaw dropping and totally giving me Sex In The City vibes!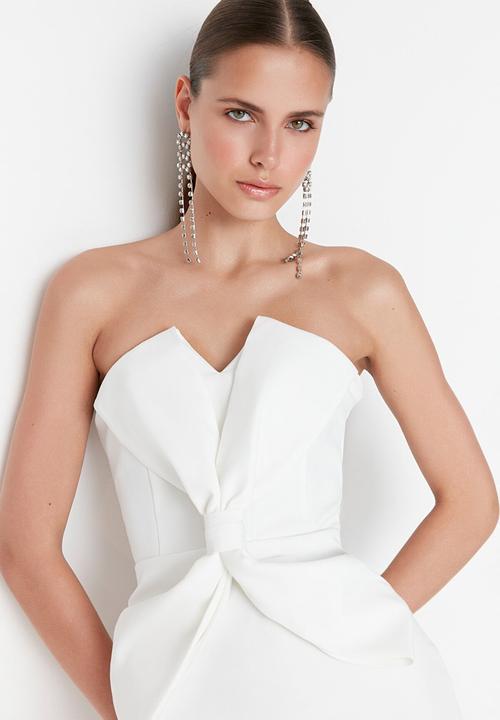 All of this wedding talk really gets me excited! I absolutely cannot wait to see the sort of evening dresses popping up on my big day!
Rayne xx