Whether I am browsing costume or real jewellery, I have to say I am just as obsessed with both!
This is the reason that I am besotted with shopping on Superbalist – I can find the vastest array of jewellery online, in one place, across all price points.
I think what I love most about jewellery is the opportunity to express myself in so many different ways. Each one of us is a multi-faceted and unique person – so why should our jewellery language reflect just one person? I love to mix-and-match and combine contrasting shapes and colours so doing this with jewels is one of the best things ever!
Superbalist offers all sorts. Plastic? Got it. Sterling silver? Got it. Statement pieces? Got it. Simple and delicate options? Got it!
Have a look at some of my favourite pieces that are available right now – and some are even on sale! *Please note I have listed the full prices in this article.
Fun pieces: I am going to have to control myself with this category. The trend of fun and colourful jewellery is just SO MUCH FUN! I am absolutely obsessed with this entire genre of jewels:
Mango Mixed Bead Necklace – R399
Mango Star Necklace – R599
Aldo Ybilar Earring Pack – R249

Statement pieces: The best bit about statement jewellery is that the options and trends are limitless. You can love a chic, sleek look and rock a simple brooch, or you can be in your craziest get-up yet and pull of wearing 5 crazy pieces at one time! No matter your style, statement jewellery is for everyone.
Aldo Statement Lion Earrings – R199
Superbalist Gold Link Bracelet – R179
Rubi Pearl Murano Flower Drop Huggie Earrings – R249
Pina Jewels Resin Block Ring – R589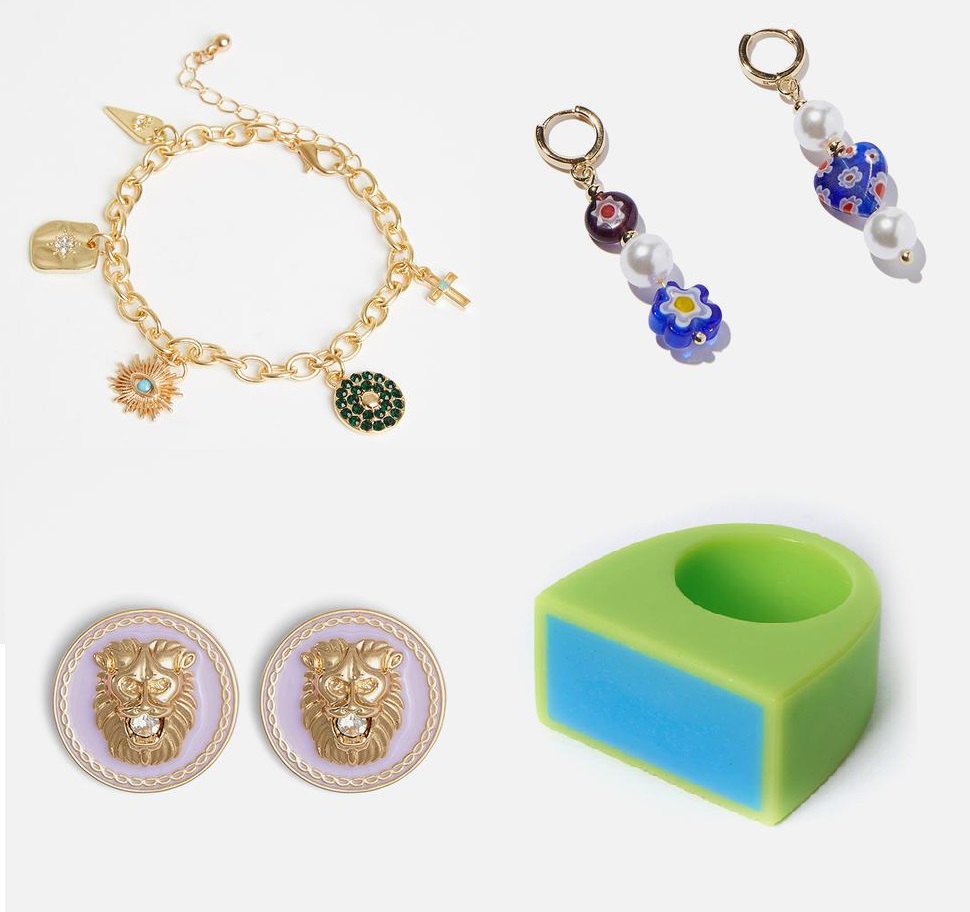 Simple pieces: I couldn't possibly write a blog post without mentioning my wedding, could I? 😉 These are a few pieces that I am definitely optioning as my wedding jewellery!
Superbalist Amelia Layered Necklace – R199
Darmeraa Anklet – R199
Mango Crystal Bead Necklace – R399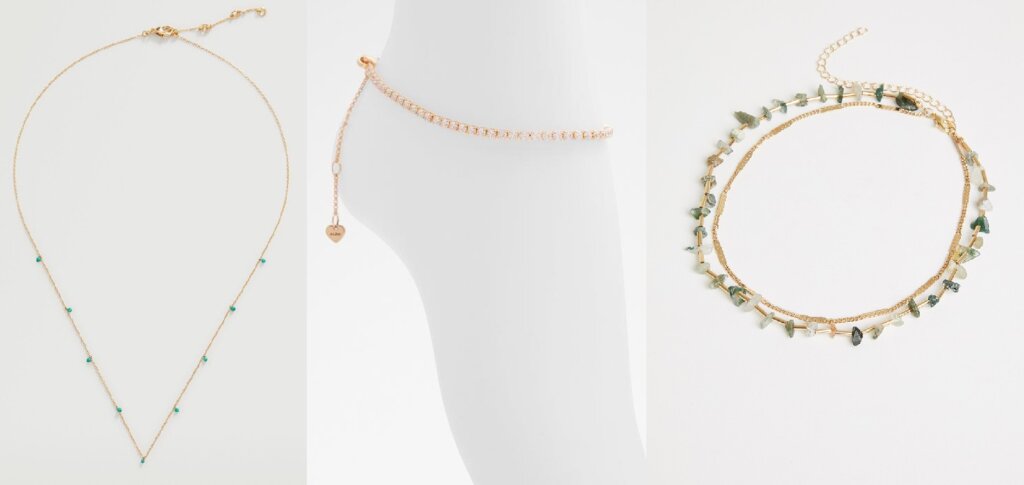 I would love to know which style of jewellery has caught your eye on Superbalist? Let me know in the comment section; are you a lover of simple jewellery or do you love playing and experimenting amongst all the different trends? I'd love to know!