A few weeks ago I raved about the awesome eyeshadow selection at The Body Shop. And today I am excited to chat about two of their awesome brushes; the Slanted Contour Brush and the Foundation Buffing Brush.
Until a few months ago I was definitely one of those people who swept past the make-up section at The Body Shop. Yes, their bronzers are some of the best ever. My sister herself raves about the bronzing oil. I just kind of felt like they are so renowned for their skincare that it may be risky to use the makeup and end up disappointed. So when I tried the brushes, which turned out to be incredible, I was extra chuffed!
The Foundation Buffing Brush is quite literally my current favourite make-up brush. Not even just my favourite foundation brush, but my fave brush overall. I have been raving over it for months now and it does not diminish with time (or washes). It has short dense bristles which blend foundation out beautifully. It is difficult to describe a brushes positive points.. but basically it is non-streaky and blends exactly as you would hope it does! After the first wash a few bristles popped out but it was literally like three or four. I just snipped them away and no more bristles have shed since then.
I feel like this paragraph should be so much longer to do the brush justice but what more can I say? Oh yes, it is only R180 – an absolute steal.
The Slanted Contour Brush is not as amazing in my eyes as the Buffing Brush but that is just down to the fact that I have less use for it. I was almost going to exchange it for the highlight brush but then I realized that this brush could work pretty well for highlighting as well as contouring. And it really does! It creates such a sleek, gorgeous and precise line which can then be beautifully blended out. It also retails for R180 which is astounding for a contour brush.
I definitely want to get my hands on some more of their brushes. Next up I'll be purchasing the Fan Brush and the Highlight Brush. I haven't seen any reviews on the Fan Brush but there are tons of rave reviews in he Highlight Brush!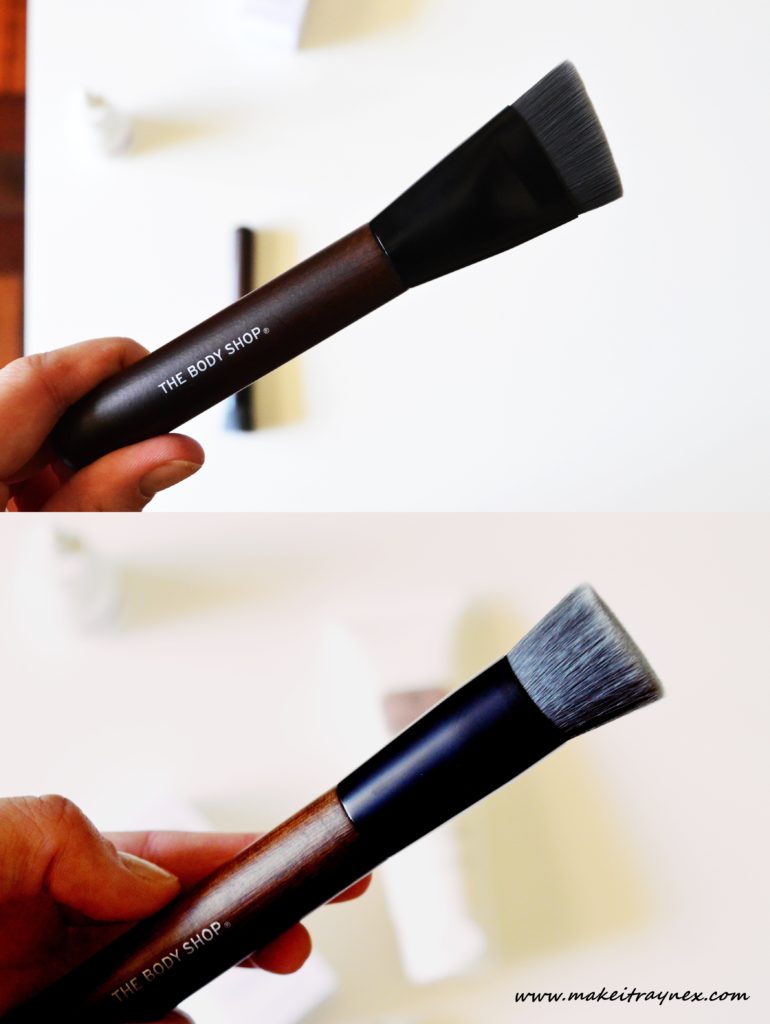 All the brushes in The Body Shops' range are made with charcoal coated soft bristles which are synthetic and 100% cruelty-free. The handles are also wooden and made from sustainably sourced woods.
Have you used any of their brushes? Are there any that I absolutely have to get my hands on?
Rayne XX