ELGYDIUM Teething Gel – our new best friend!
Teething – The milestone that elicits fear within any parent – but there is no reason any longer!
I've had my fair share of teething dramas with Violet. We've been spared the sleepless nights but I can't count how many items she has ruined (you've seen the stories on my Instagram). Sunglasses, toys, makeup items, even the arm of one of our rocking chairs. This poor bub, we tried so many solutions and nothing really made a dent and relieved her pain. Since being introduced to ELGYDIUM Teething Gel I've basically turned into a real-life Verimark advert. I am OBSESSED with this little tube of physical relief and it has brought emotional relief to my mama heart now that I no longer have to stress about her teething pain.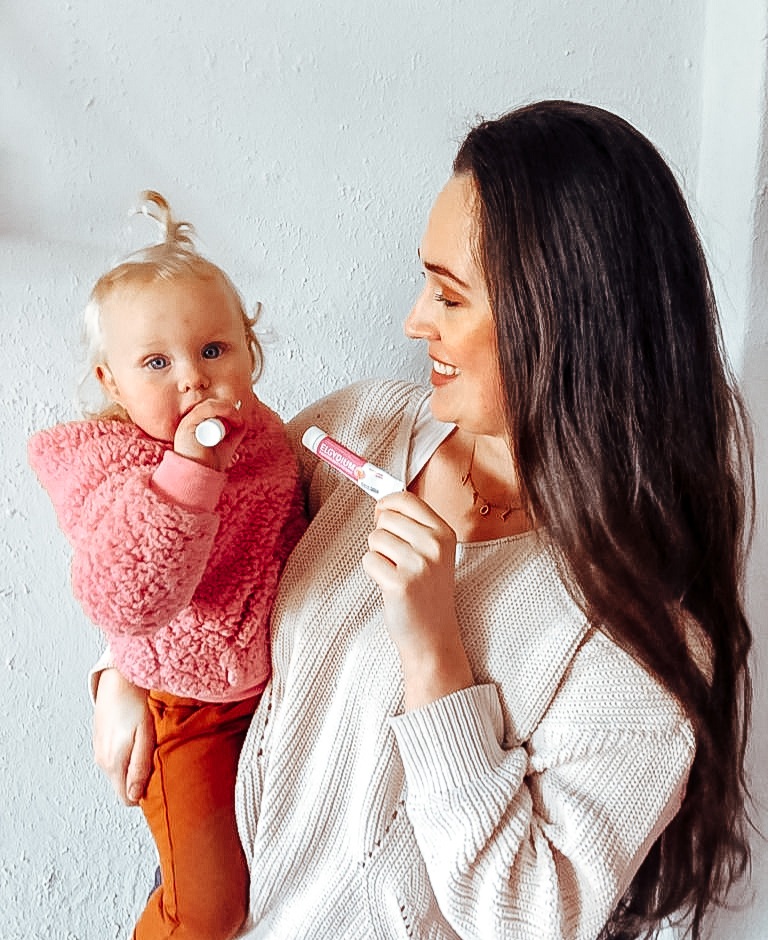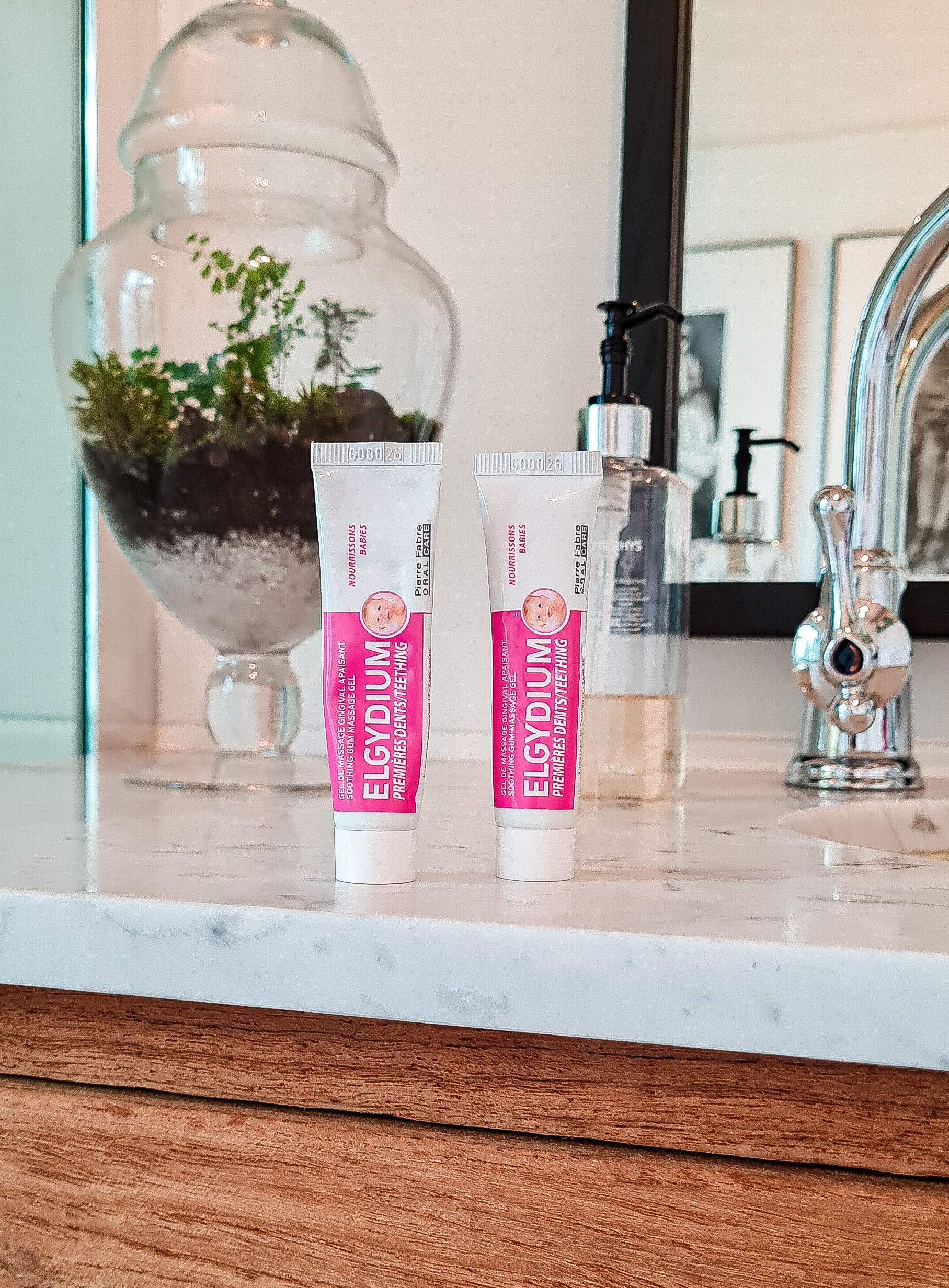 You may recognize the pink and white packaging. Previously labelled as Pansoral Teething Gel, your best friend is now branded as ELGYDIUM Teething Gel. It's the same fantastic ingredients in a nifty 15ml tube, just under a different name.
The soothing, purifying and calming formula is in a gel form. This makes it very easy to apply – as is required with a squirmy baby – and you can rest assured that your baby is ingesting only natural ingredients. Marshmallow Extract (yes, you read that correctly ?) soothes the gums while Chamomile Extract acts as a calming agent. There is also NO sugar, NO alcohol and NO parabens.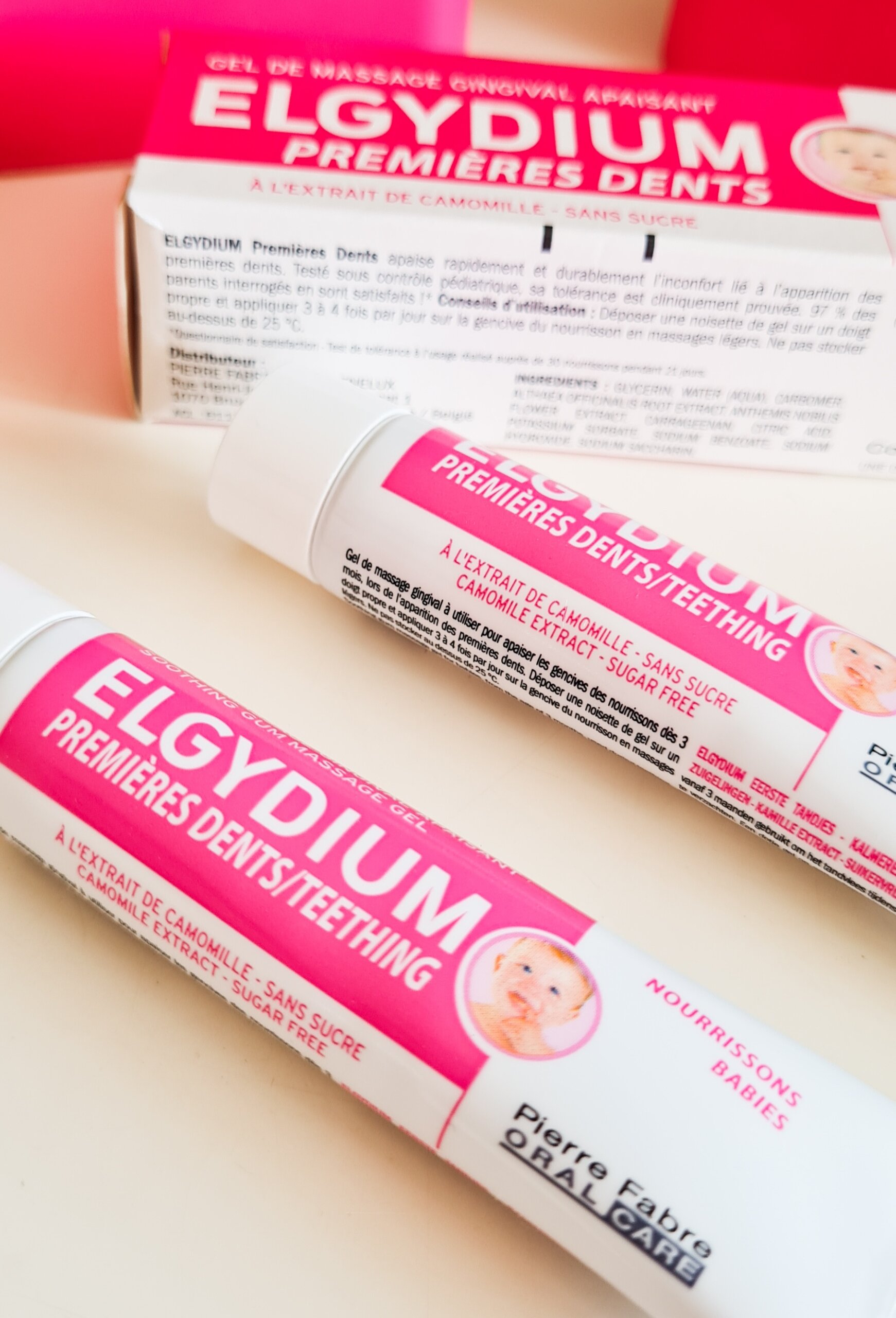 ELGYDIUM Teething Gel can be used multiple times a day from the age of 3 months.
Truly, I urge you to buy a tube and pop it into your handbag and/or baby bag. Since speaking about ELGYDIUM I have received such amazing feedback from fellow mamas of teethers and every single one of them claims this to be a "must have" product. It is definitely going to be something that I add into gifts for friends' baby showers from now on ?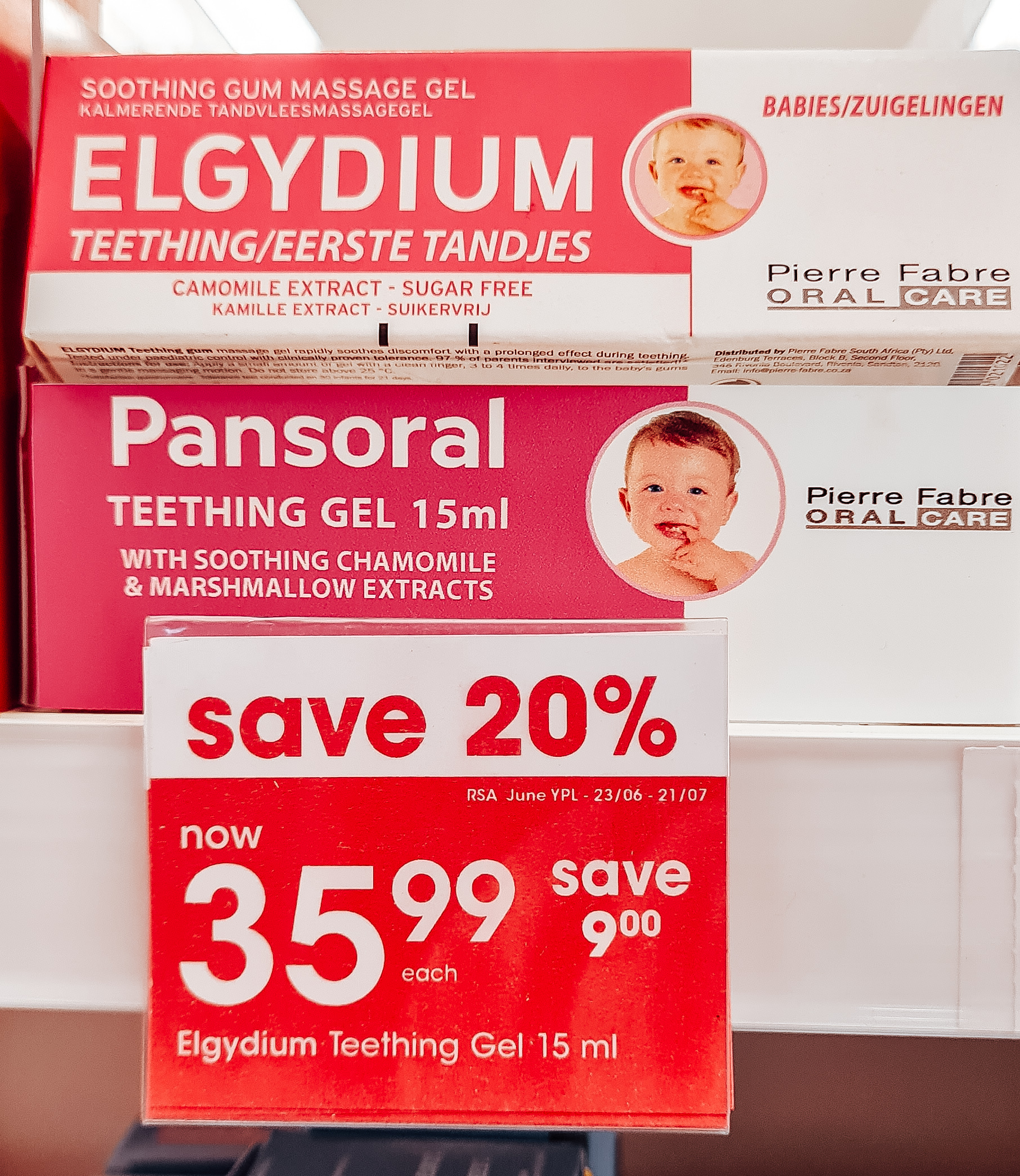 ELGYDIUM Teething Gel can be purchased from Clicks, Dis-Chem Pharmacies, Baby City and Smile Shop for R44.95 (15ML) AND it is currently on sale for 20% off at Clicks!
Rayne XX