As a blogger, you feel like a SUPER boss when you type up an Empties post. Reason being? The feeling of accomplishment.
The last time I posted an Empties post was 10th January this year. And at the rate that I use beauty, skincare, body and haircare items, you would think I would have a new post every month. But it takes me soooo very long to finish ANYTHING. And this year especially the new launches have been coming at the speed of light. Sometimes it feels like you don't get the chance to fall in love with a product before a new, better, more innovative version is released! This installment of Empties features a few of my most loved beauty items. EVER!
Please note that I am using images from review posts and previously featured posts. Reason being that the products get so incredibly manky while waiting around for me to finish a nice amount worth of a post. Seriously, some of these have been sitting around since February – that is 6 months!
Pro-Collagen Cleansing Balm from ELEMIS – R1050
Starting off with the crème de la crème; my favourite makeup remover of all time. I did chat about it quite intricately in a blog post here. It is gorgeous. Feels luxurious. Smells divine. Everything you want and need in a remover balm.
Would I repurchase? I already have! And by the time this post goes live I will probably be finished or aaaaalmost finished with my second tub. They last me roughly 3 months each.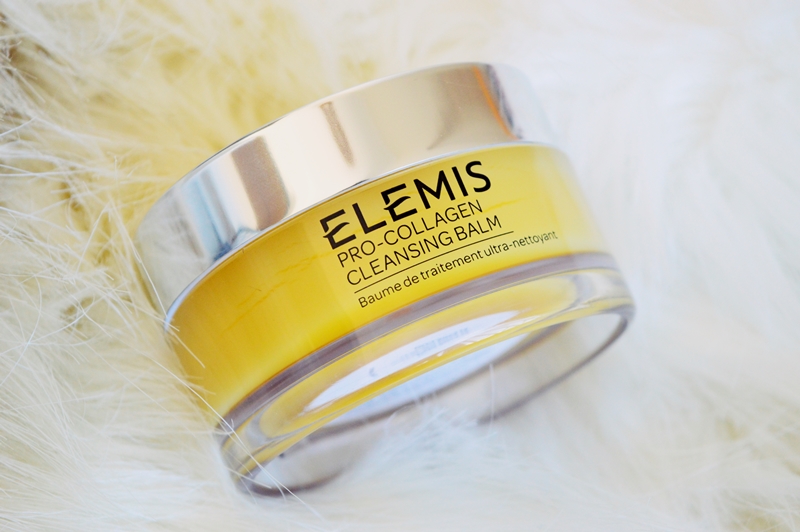 Solid Brush and Sponge Cleaner from Pink Cosmetics – R160
Fave. Brush. Cleaner. EVER. Enough said, right? I went back and read my previous review on this and it was not super ravey. I must have fallen more and more in love with it as time went on because it really is FABULOUS. It also lasted me forever. I must have got around 6 months use out of this. Or does that mean I don't clean my brushes regularly? I swear it is more to do with the fact that I just have so many brushes that I've got an ever rotating system and I'm not forced into cleaning them regularly. I swear!
Would I repurchase? DEFINITELY. Right now I have stocked up on Johnsons Baby Shampoo on a Clicks 3-for-2 but I will definitely repurchase this in the near future.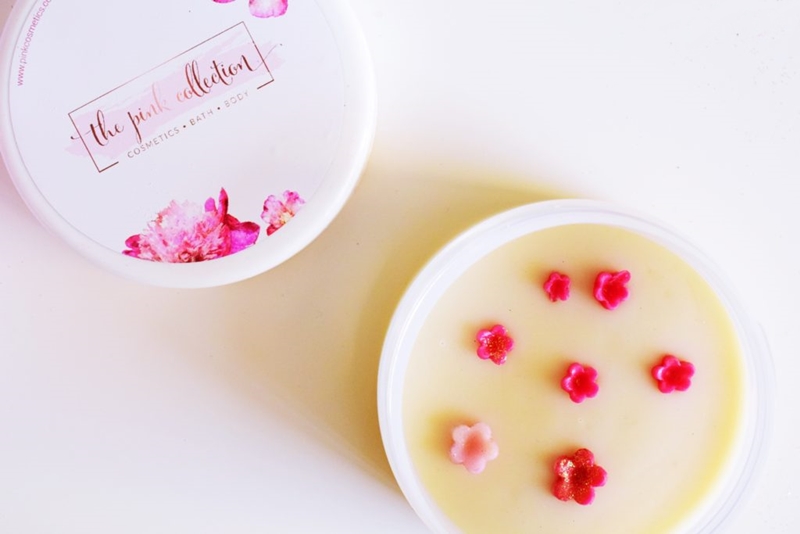 Smoothie Star Breakfast Scrub from Soap & Glory
Okay I sound like I am repeating myself as so many of these products are absolute favourites buuuuut… this is my fave scrub of all time! I have mentioned this not-available-in-SA product on my blog quite a few times and I always stock up wherever I can. My mom has been living between London and Vietnam so I always make sure she brings me back a tub or two. They are fairly large at 300ml and costs roughly R140.
The scent is Oat, Sugar, Shea and Maple and I would wear a perfume in this scent if I could. It would probably be overwhelmingly sweet but YOLO. Oh, and yes it does do all the things a scrub should do. Like remove dead skin and exfoliate nicely etc etc.
Would I repurchase? Always and forever yes.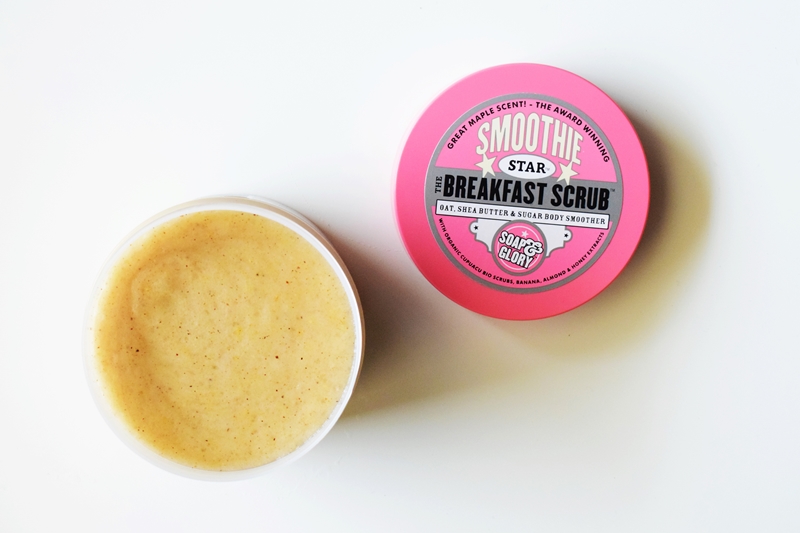 Take The Day Off Cleansing Balm from Clinique – R325
This is another which I just recently spoke to. You can read it here. Short version is I liked this remover balm a LOT. It doesn't overtake my love for the ELEMIS balm mentioned above, but it is almost as great.
Would I repurchase? Yes. If the ELEMIS balm was discontinued. Or if I was having a bad month and needed to save some cash. Side note: I have had "bad months" before and somehow I always manage to repurchase this. You know what they say, if it is important you will make it happen!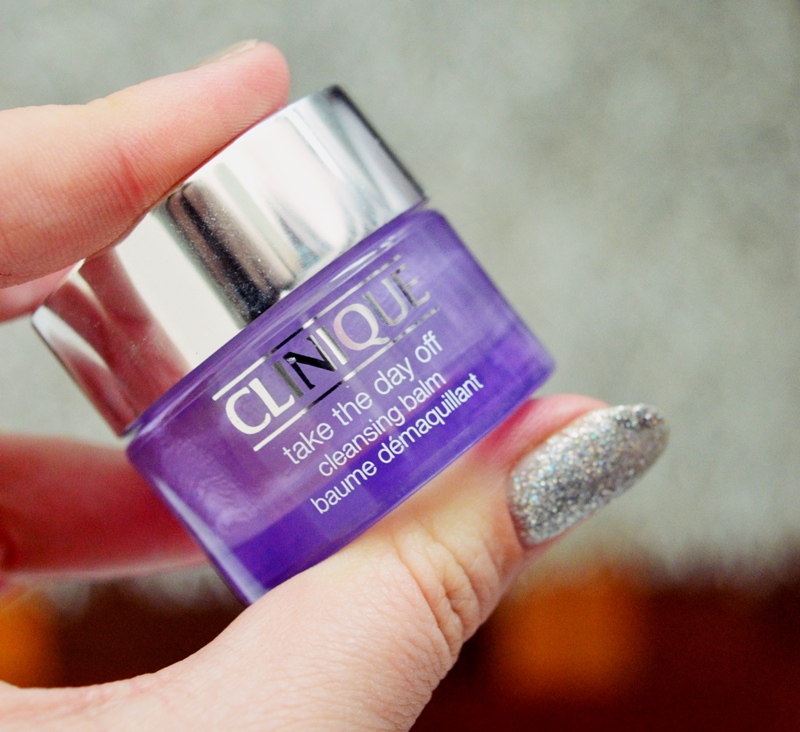 Invisible Invisible Pore Detox Mask from REN
Again this is a huge fave of mine.. sorry guys… Not my favourite mask of all time but it is certainly up there. I do not count pores as one of my "problem areas" but when I am struggling with them, this mask is a sure winner. I also love the air-tight pump bottle with attached cap to assure to leakage. The bottle also maximizes the product dispersed so there is as little wastage as possible.
Would I repurchase? As much as I love it, I won't repurchase it. Only because I have put myself on a "no buying masks" ban until the end of 2018. However, next year is a different story…
As of scheduluing this post, this mask is ON SALE on Retail Box here!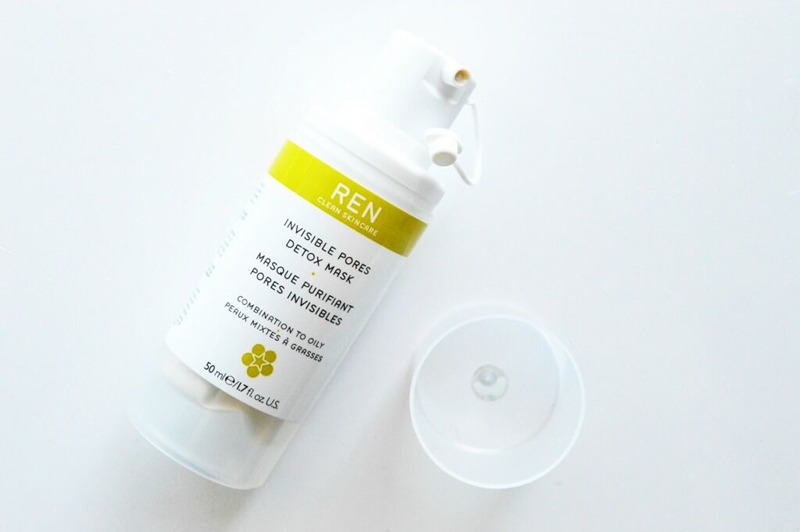 I wish I had more products that I really disliked and could bad-mouth.. is that terrible to say? But obviously you are more likely to finish a product when you love it. Thus bringing us to this lovely Empties post.
I am happy to say that I almost have another Empties post ready – can you believe it. I feel like I need a medal over here. I will have that up in the next two or so weeks (hopefully!) but in the meantime be sure to let me know your thoughts on any of the above five products!
Rayne XX