As much as I am a fan of Eucerin, the UreaRepair PLUS range of body products is one that I have never used before. The range has been re-branded with new packaging, sizes AND a few new products.
With over 25 years of expertise in skin care, Eucerin is the most recommended brand by dermatologists for dry skin. The products come with proven effectiveness and skin tolerability and have been clinically tested on skin conditions like atopic dermatitis, psoriasis and people living with diabetes, as well as the aged with thinning skin.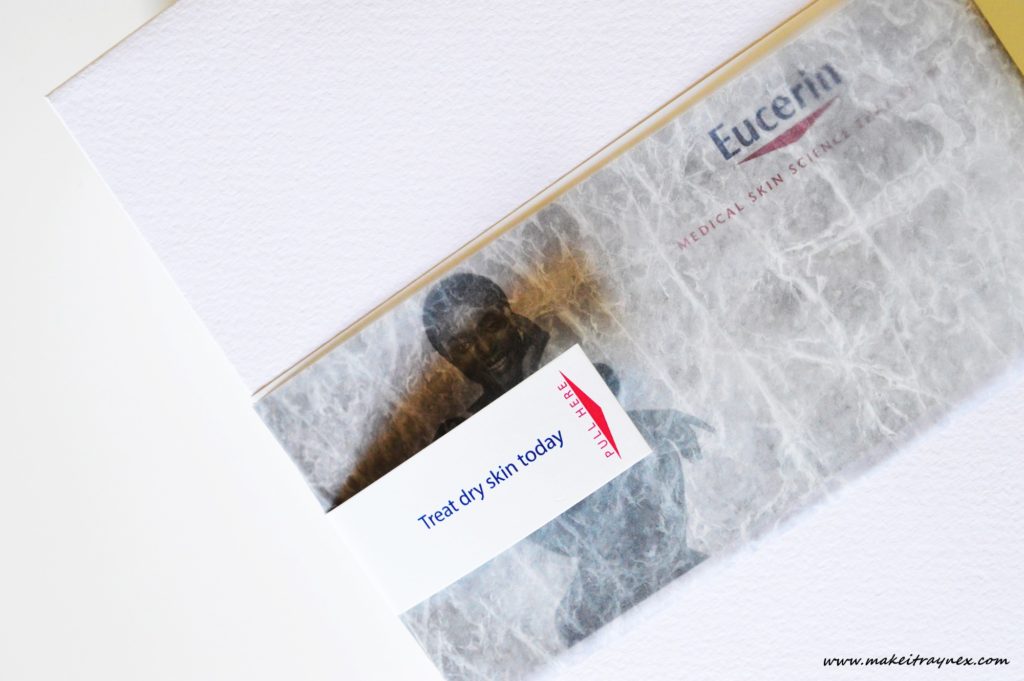 I tested out four of the new UreaRepair PLUS products and this is what I think:
UreaRepair PLUS Lotion – 5% & 10% Urea
So, what is Urea? Urea is an essential natural moisturising factor which is produced naturally from the skin. The one lotion contains 5% and the other contains 10%. You would then pick your lotion depending how much moisture your skin requires.
Dry and rough skin? Go for the 5%.
Dry, rough, itchy AND flaky skin? Opt for the 10% lotion. This one contains Ceramide, as well as NMF's.
I have severely dehydrated skin on my face, but my body is not so bad. Granted, it should be MUCH worse considering moisturising my body is bottom of my skincare routine. However, this is more because I just never knew what products to choose. There are soooo many on the market.
I love that the UreaRepair PLUS range offers two options. If you do not know your skin type, I would definitely recommend the 10% lotion. Just in case.
One thing I can completely vouch for with these lotions is that they are immediately absorbed into the skin. I love using this on my arms, tummy and legs and it leaves no residue after a few minutes. It is also fragrance free (thankfully).
Both lotions come in 250ml bottles. The 5% is R169.99 whilst the 10% is R189,99.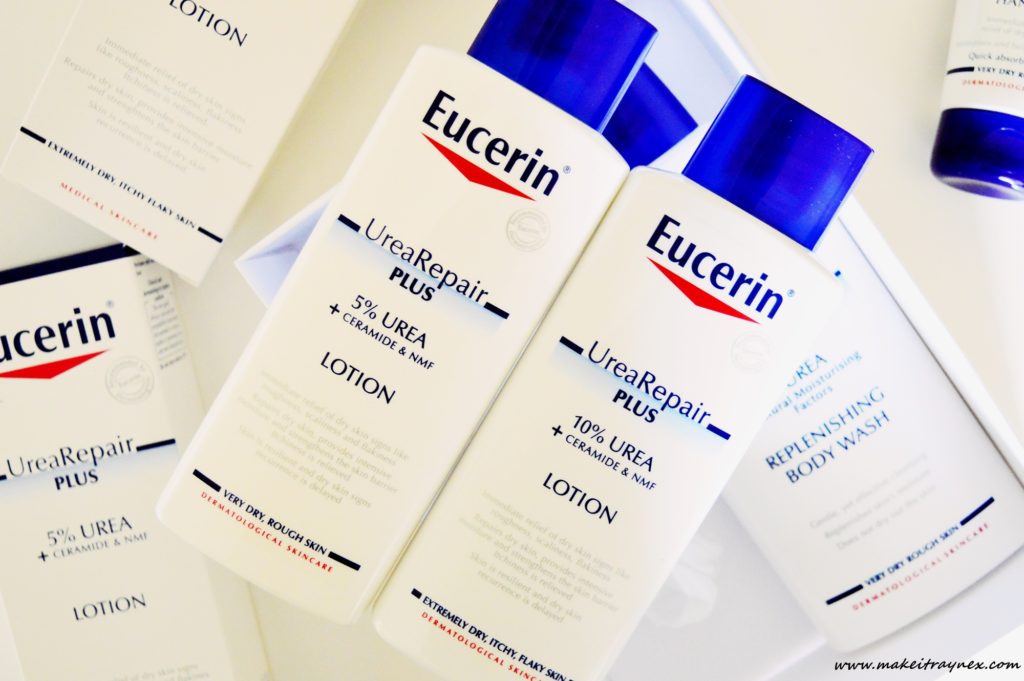 UreaRepair PLUS Replenishing Body Wash 5% Urea
In my last review on a Eucerin Body Wash – the DermoPURIFYER Cleansing Gel – I raved about the product and larger-than-usual size but noted that I would have loved if the product had a pump. Lo and behold, this 400ml bottle comes with a pump! So it is a brilliant double whammy. Double the usual size, and with a pump. I love it.
It i formulated to do a million and four things, such as:
Protects the skin from dryness
Soothes taut, red and irritated skin
Can be used on your face, body and intimate areas
It is one of the most useful and user friendly products I own. It is used best in conjunction with one of the lotions. However… if you really don't want to sit around in your towel after a shower, this is used in the shower and bam, you're done.
It does not tighten your skin, there is no scent at all, and you really get a good cleanse from it. At only R179,99, it is even more affordable than the previous Eucerin cleanser than I reviewed!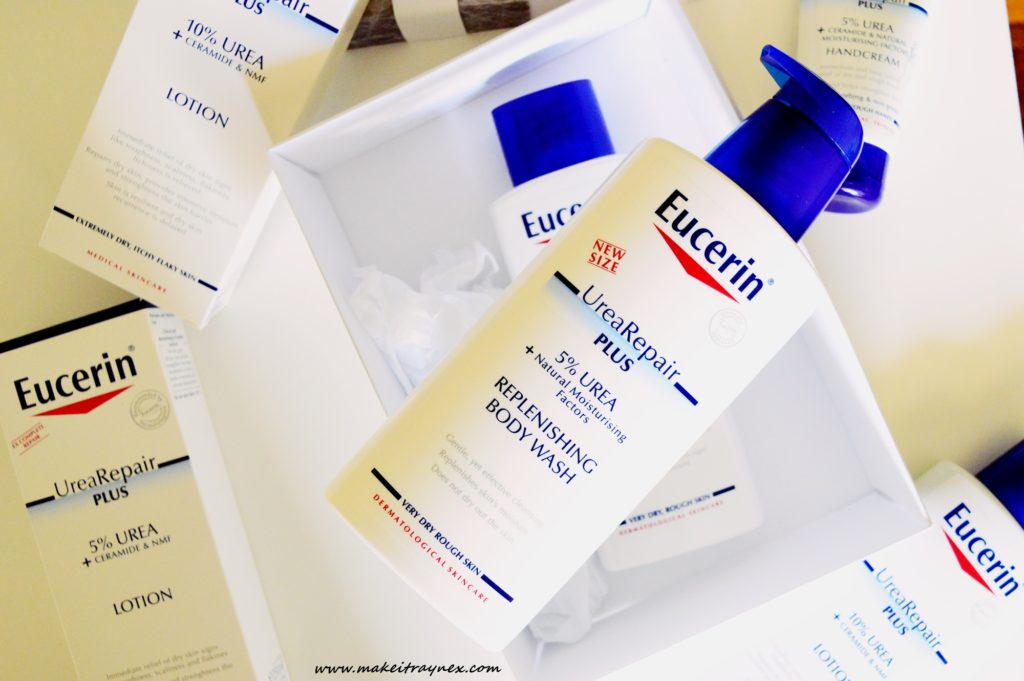 The UreaRepair PLUS Hand Cream with 5% Urea
And finally, a product which is greatly overlooked by me; hand cream. I literally, literally, never use hand cream. I have gotten into the habit of keeping one of my work desk so I remember to use it. It's funny, because if you look at blog post images where I am holding a product, I tend to leave a comment along the lines of "look at my granny hands/can anyone recommend a hand cream?". So you would think I would put more effort into actually using one.
I have only been using this one for about a week and a half, so there are no amazing noticeable differences but it definitely has them feeling softer and smoother immediately upon using. It is absorbed quickly into the skin and, like the above products, contains no fragrance. I tend to use it after doing the dishes. You know, when the Sunlight has your hands feeling all tight and soapy? This works lovely on your hands and has them feeling softer in seconds.
Available in a 75ml tube for R119,99.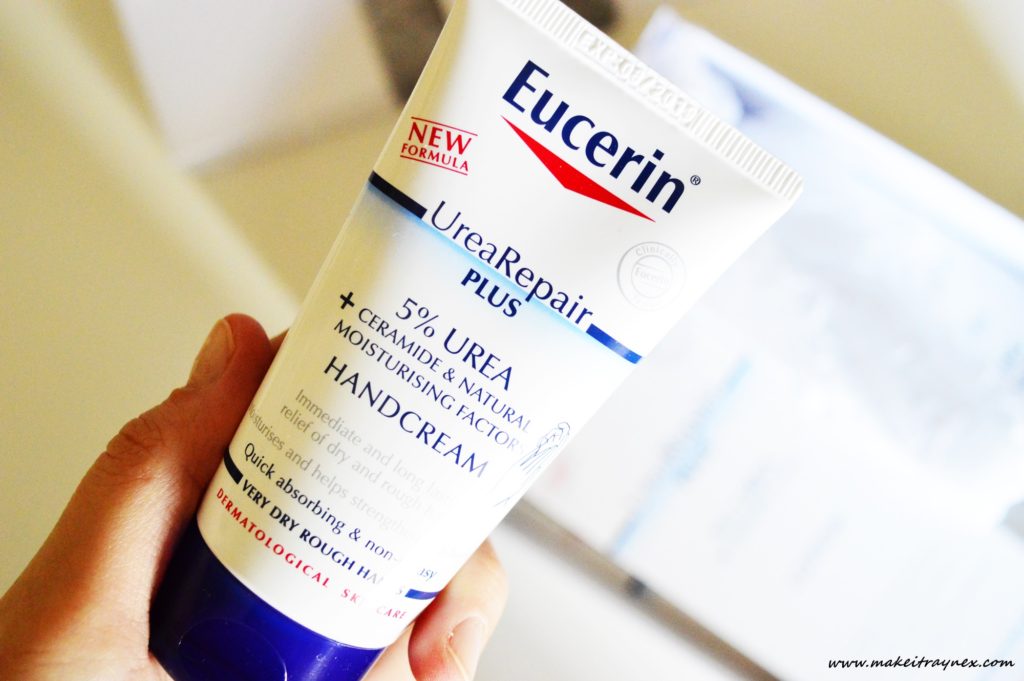 Each of the above four products are Make It Rayne approved 😉 But I would definitely recommend the wash and one of the lotions if I had to narrow it down!
All of the product in the UreaRepair PLUS range are safe for people living with dermatitis, psoriasis and diabetes. The products can all be purchased from Clicks and Dis-Chem.
Rayne XX