In my opinion, ALL skincare products should come in the same size as the DermoPURIFYER Cleansing Gel from Eucerin!
Look at this, I can barely fit the 400ml bottle in the image. It is such a dream to buy one product and then have it last for double the time that an average size product would last.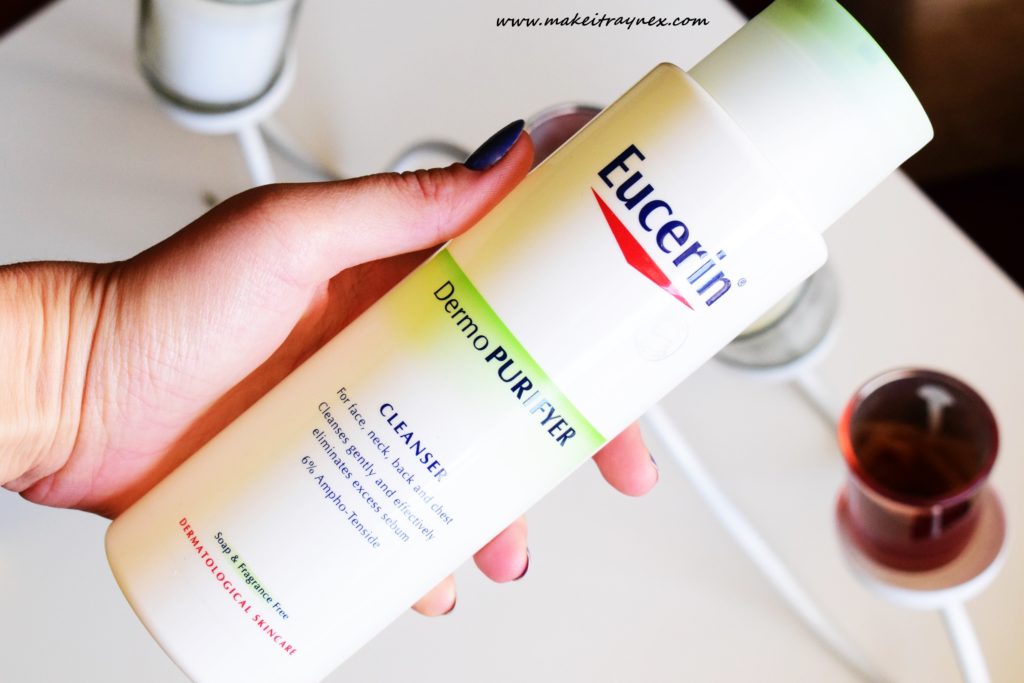 The DermoPURIFYER cleaning gel is meant to eliminate sebum while it removes make-up and surface dirt. I personally do not use this on my face but I do use it on my body. It does not leave any sticky reside or that weird squeaky feeling either.
If you check out the online reviews, pretty much every review is a good to great one. Most noteworthy is the peeps with more oily and acne prone skin absolutely rave about it. I think that is a real testament to the product. I don't have acne prone or very oil skin yet I too feel the benefits, so it can definitely be used by most skin types.
The negative reviews I read mostly mentioned that the product left their face slightly drier than they liked.
At R300, you might think it is a bit to spend in one go. But really, it lasts almost three months. You also have the option of purchasing the 200ml bottle at R145 if you aren't too sure how it may react with your skin.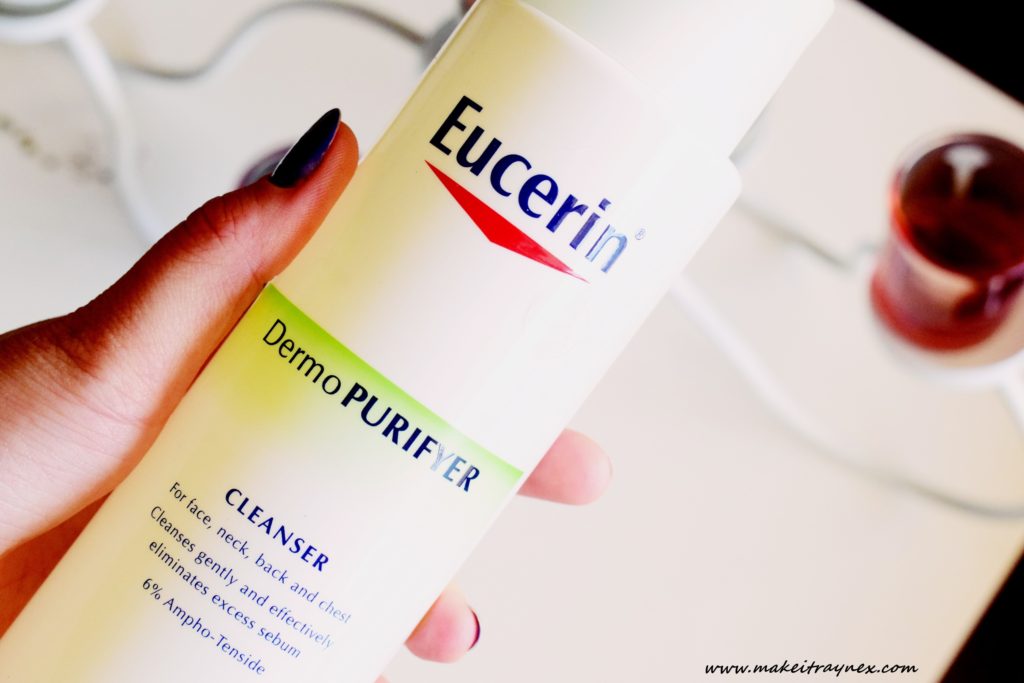 My only negative opinion – which is not really negative at all – is that I would prefer if it had a pump. Too many times I haven't been concentrating in the shower and ended up spurting product onto the shower wall. Damn straight I still scooped the product up to be used. But it would possibly be slightly more user-friendly if it was in a pump bottle.
Do you have any requests for Eucerin products that you would like reviewed?
Rayne XX