Beaucience sent these two products over to me for possible review and they are definitely a brand that I will be exploring in the future!
First off, the Beaucience Cleansing Gel, because I have used this at least once a day since I received it! It smells downright fantastic due to the added neroli, geranium and yland ylang. These products are completely natural yet scientific, but it does not contain any of those usual medicinal scents that go hand in hand with scientifically produced skincare products. This product is from the anti-age care range
I really do adore this cleansing gel. I use it as my first step in the skin care routine to remove all my make-up. No more using facial wipes! Half a pump of this will get your full face of make-up off, but sometimes I need a tiny bit extra for getting mascara off. As long as you don't drown your eyes in this gel, the formula won't sting your eyes.
I have been using it for almost a month and I have probably only used 30ml of this 250ml bottle. That means one bottle will last you five months if you use it every single day. The formula is soap free so it will not leave your face feeling tight. This is a total skin horror show in my mind. It is also free of parabens, artifical colours and fragrance.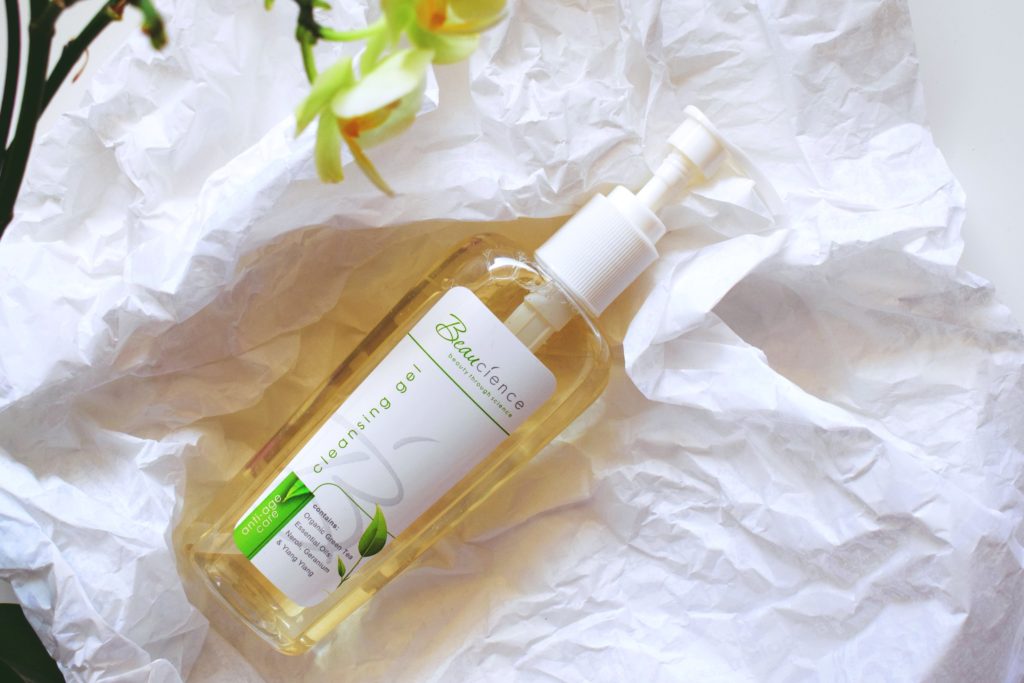 After a few days I did develop a small break out on my forehead . I have no idea if it was actually from this product but it cleared after a few days. Slightly off topic, but when I had my Face Mapping session a few weeks ago with dermalogica, the skin therapist told me that you do not necessarily have to stop using a product if it causes a break out. In most cases, you should continue use as your skin gets used to it. In my case it thankfully cleared up and now it works wonderfully for my skin. Priced at R72 from Faithful To Nature.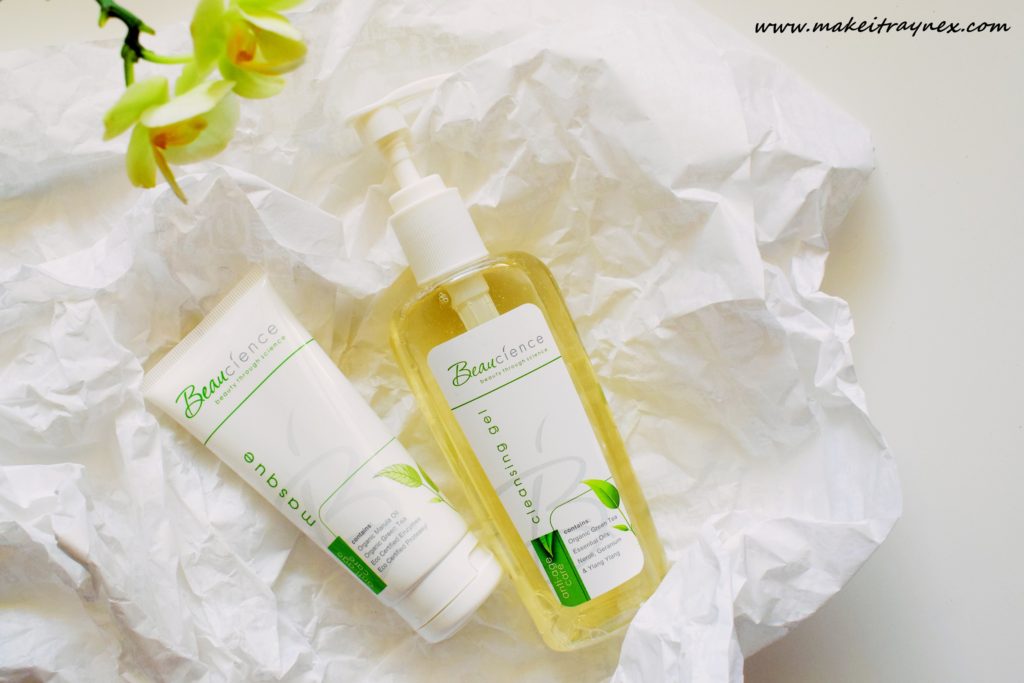 The other product I was sent to review is the Beaucience masque. Like the cleansing gel, this is paraben & fragrance free as well as toxin and synthetic oil free.
It is advertised to leave the skin feeling conditioned, radiant and revitalized. It also says to remove impurities and this much I can vouch for. I have used it a few times now and the first time it caused blind pimples on my one cheek. No one loves this happening but it is a testament to the product bringing impurities to the surface.
The masque needs to stay on the skin for 15 – 20 minutes. I actually have it on my face as I type this review up. When removing, the mask offers a mild biological peeling. As well as advertised online as "the mask helps to smooth the skin without abrasion nor acidic pH resulting in a brighter, looking skin."
The mask also contains green tea and organic marula oil. Both of these main ingredients are immensely beneficial to our skin. It also has a deliciously fresh scent, yet different to the cleansing gel.
The mask is to be used at least once a week. Priced at R95 from AbsoluteSkin.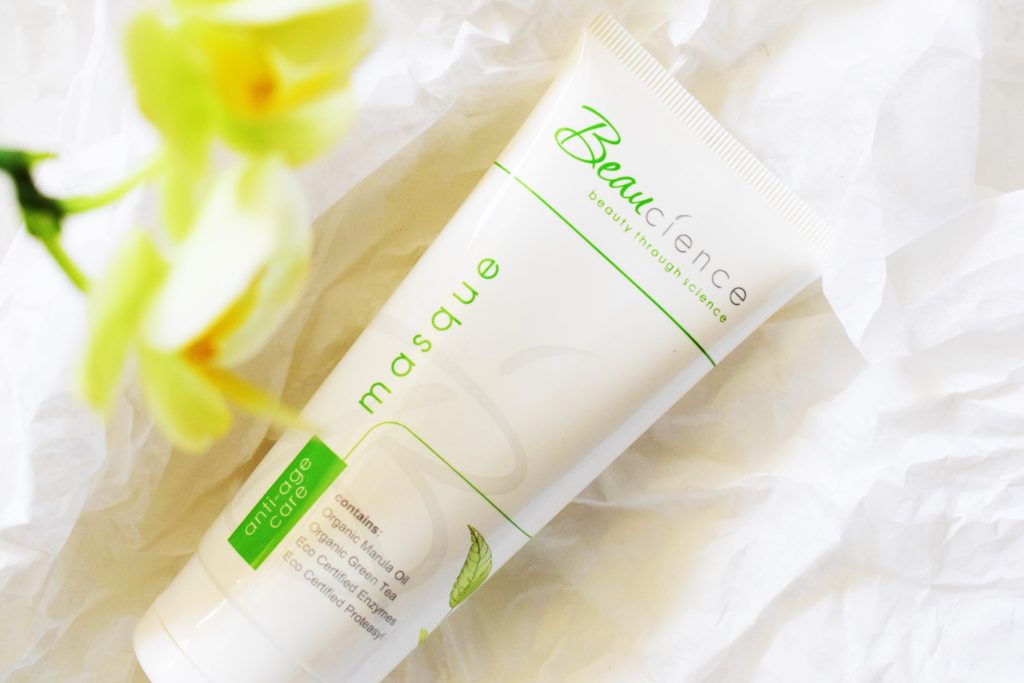 You can view the entire Beaucience range here. Next up on my list is the Moisture Plus Cream and the Granular Exfoliator!
Thanks for reading! Are there any other Beaucience products I need to get my hands on? Let me know in the comment section.
Rayne XX