Oh my bloody hell. Where to start?
If you are someone who has been been reading my blog for a while, you will know just how long I have been waiting for this box! I have filmed the entire unboxing of this box but it may or may not go online and therefore I am going to try and make a long and boring story short..
I have been part of an International Box Swap group for ages now and I have completed about seven very successful swaps. I have friends who have been BADLY screwed over but luckily I have always partnered up with super trustworthy and awesome girls. Anyway, this box is from a girl called Kayla and she lives in Canada. Kayla was my second ever box swap and she is AMAZING. We became so close so quickly and she honestly felt like a close friend to me. My boyfriend would literally ask me every day "Whats Kayla up to today?", making fun of how often I would bring her up! Anyway, we both sent our boxes to each other on 5th March and Canada wanted to charge Kayla a flat tracking fee of $100 (when the box worth was already over R1000 AND the shipping was R700/$70) so she decided to not take it – and honestly, I would have never paid that ridiculous fee either. She has sent packages without tracking many times before and nothing had ever gone wrong so I was happy with life. No problem.
In this period we were going through one of our usual SA postal strikes and, because I had six swap boxes coming in from all over the world, I was not too worried about Kayla's box. My box got to her in two weeks and she loved everything. You can view my box swap to here here. Then all of my other boxes started arriving and I started getting very worried. To be honest (and I am not just saying this to look good) I was only worried about the box not arriving because I knew Kayla would have to replace the box. I did NOT want her to have to spend any more money as she had just been on a trip to Europe and did not work for two weeks. Customs also kept assuring me that there was a major backlog and that I should just wait it out. But by then all of my other five boxes had arrived and I just knew there was an issue. Due to the fact that there was no tracking, there was NOTHING we could do. On one hand I wanted to wait a while more because Customs told me that registered packages are a priority and that would be why my package may not have arrived. The International Box Swap group, however, is a tightly run ship and the rules state that after a certain amount of time that "lost box" needs to be replaced. So my poor dear Kayla had to go out and repurchase $100 worth of items :/
Weirdly enough we were already planning our second swap together and had bought each other items so she was able to use all of that in my new box but there were so many things in the first box that I really really wanted. I am being a total drama queen but I don't even want to type out the original things she bought me. But here I go. *deep breath*
Double packs of EOS lipbalms, 4 NYX lipsticks, 2 NYX lip cremes, 10 NYC lipsticks, NYC bronzer, L'Oreal items which we cannot get here, a whole bunch of random ELF stuff which I asked for, loads of Reeses Pieces and Sour Patch Kids and gaaah, just so much more than that.
Anyway so THIS is my new box! Some of the items I expected as I requested them when we were planning our second swap and some were surprises.
Usually with an International Box Swap I list each item and post pictures and explain which items I asked for and why etc etc. However, this post is already way too long so I will just post the pictures and hopefully this gives you a few great ideas of what to ask for when planning your own International Box Swap.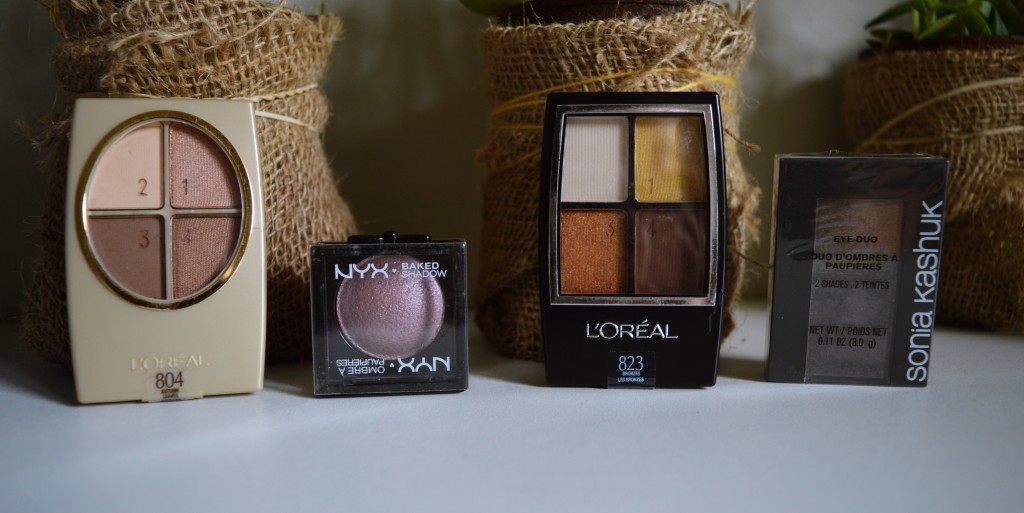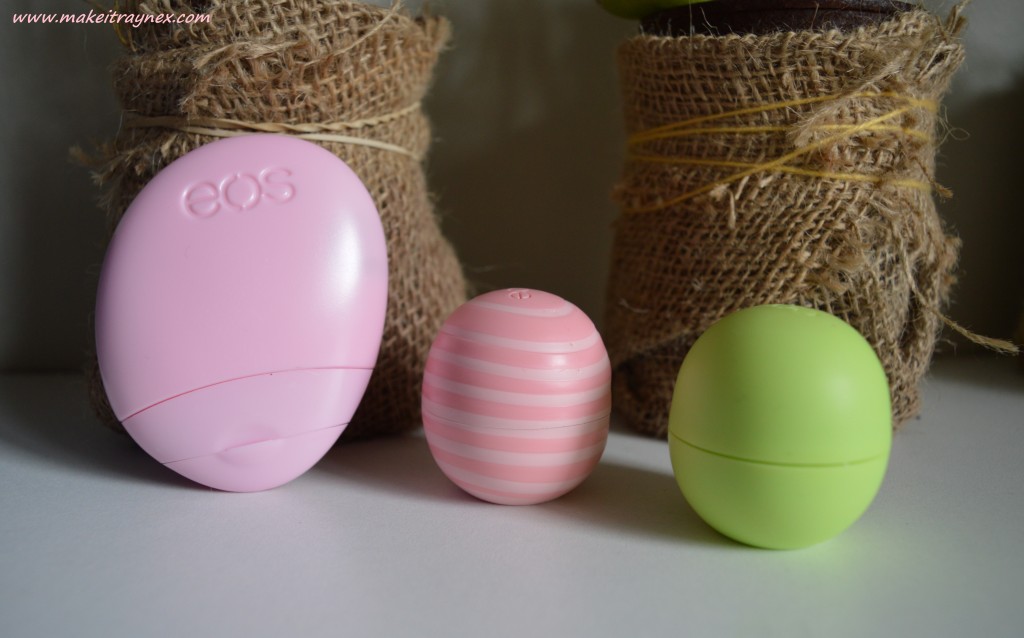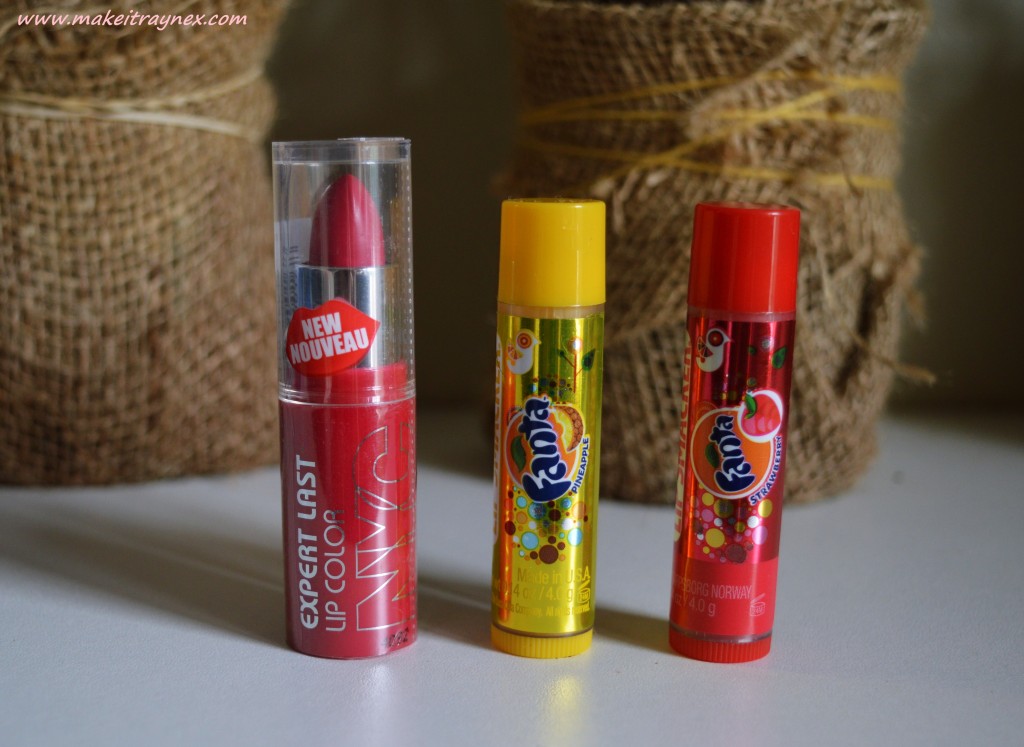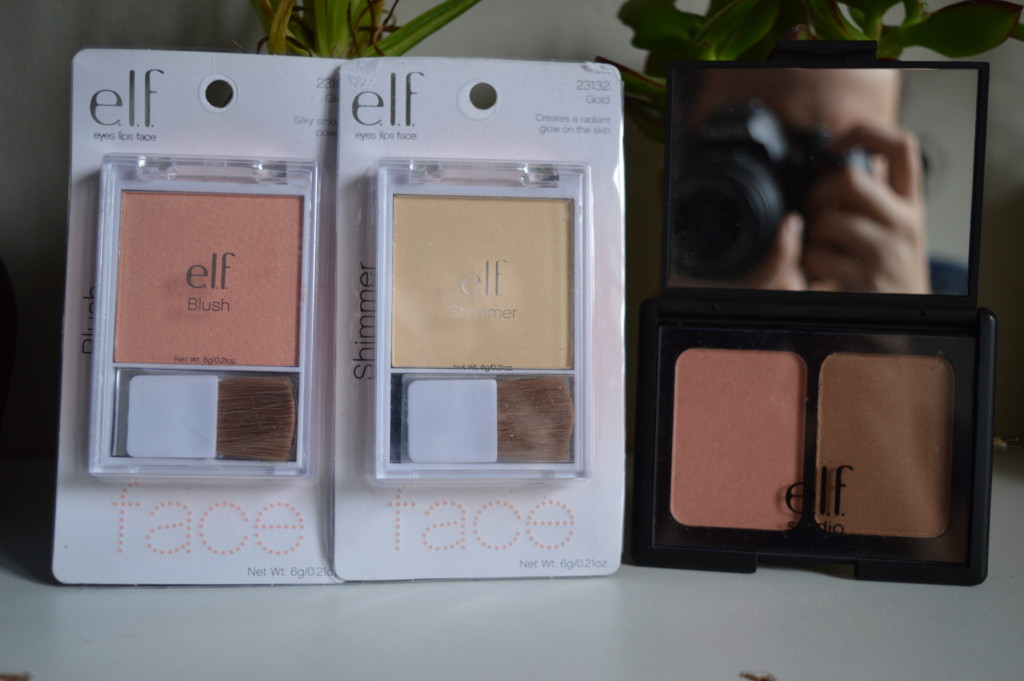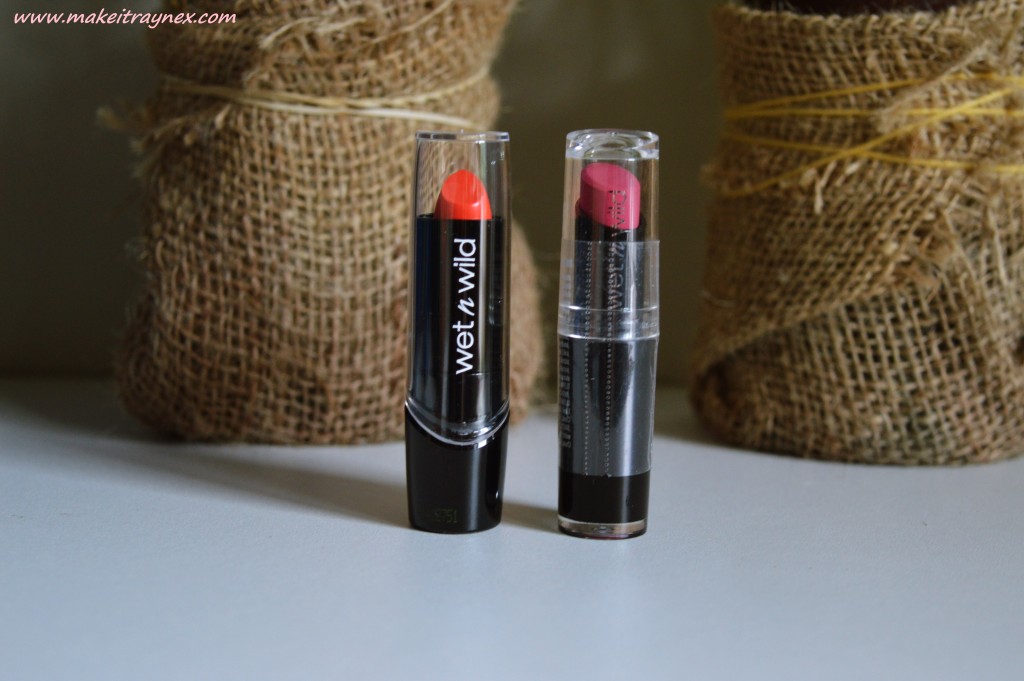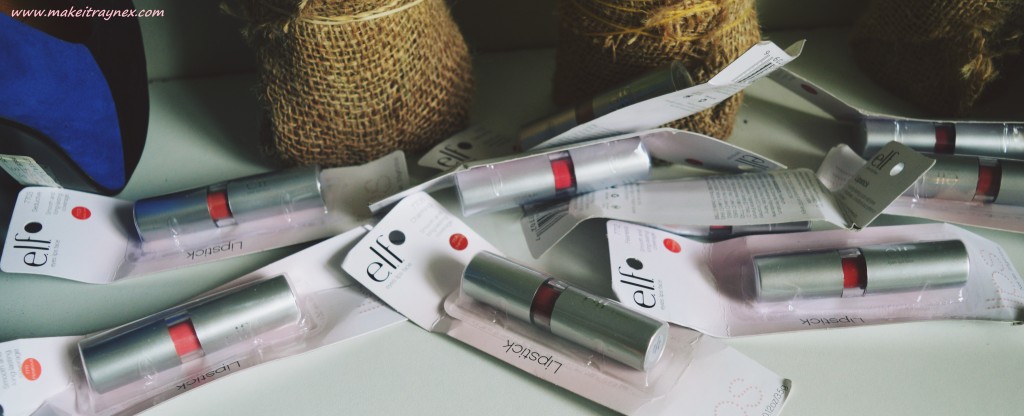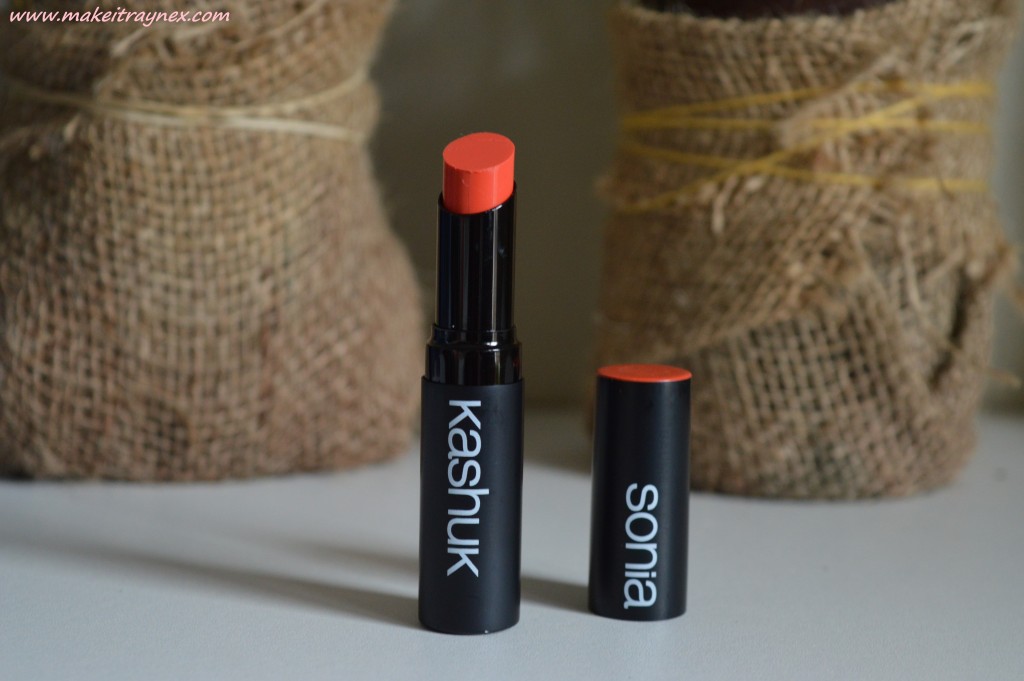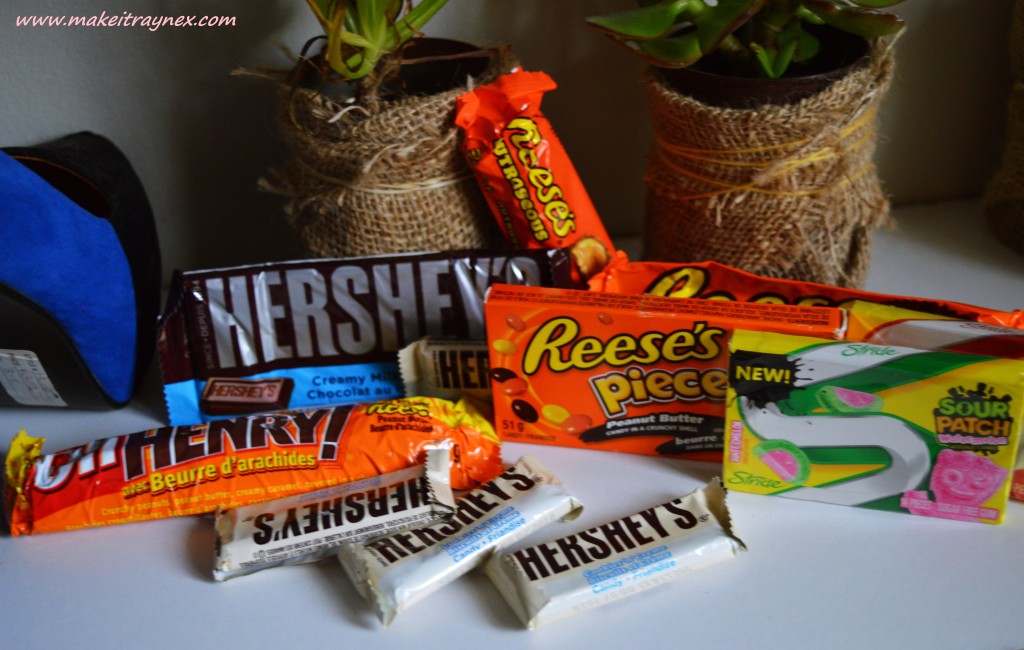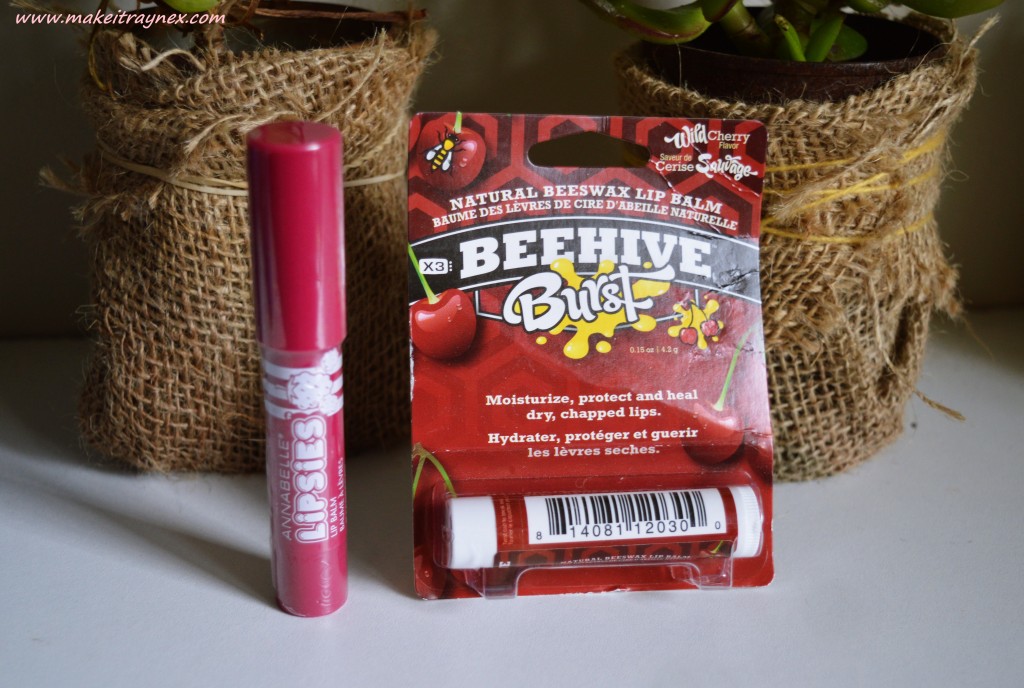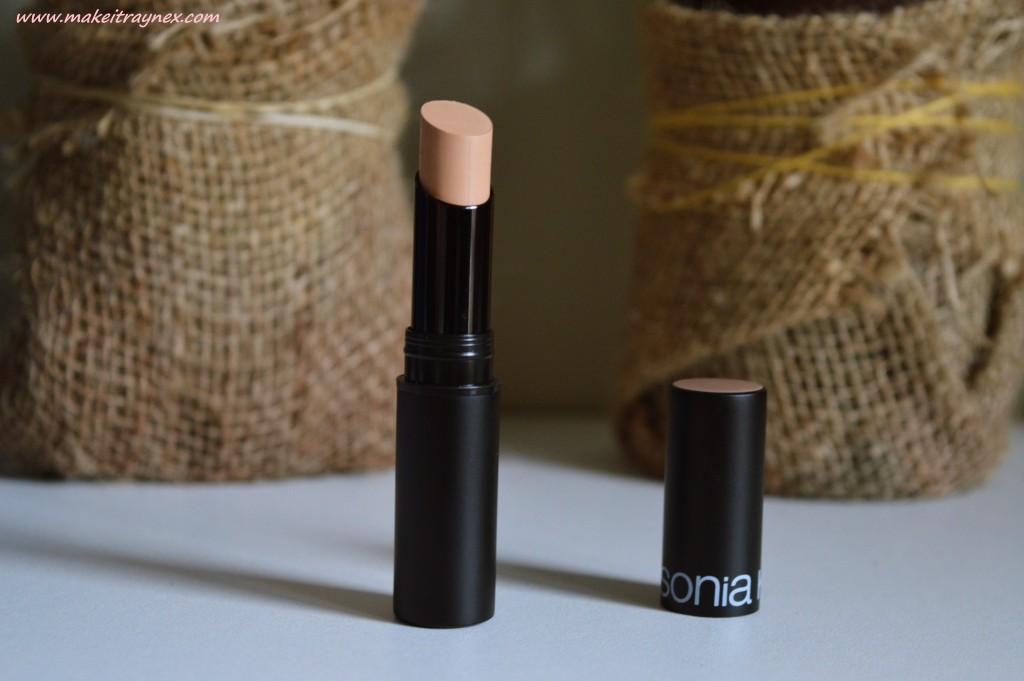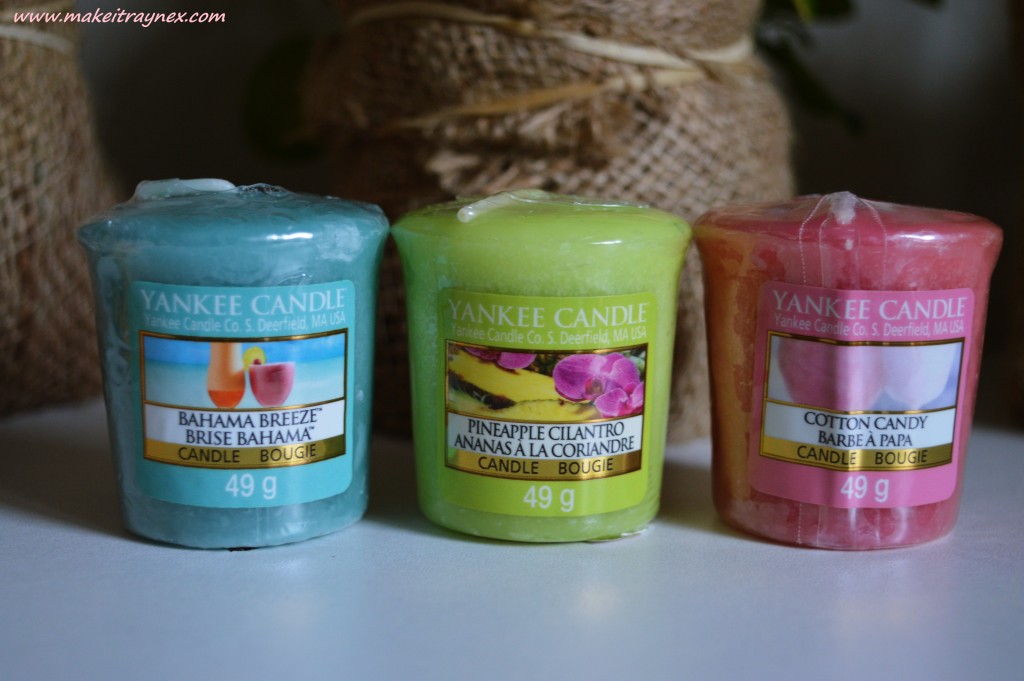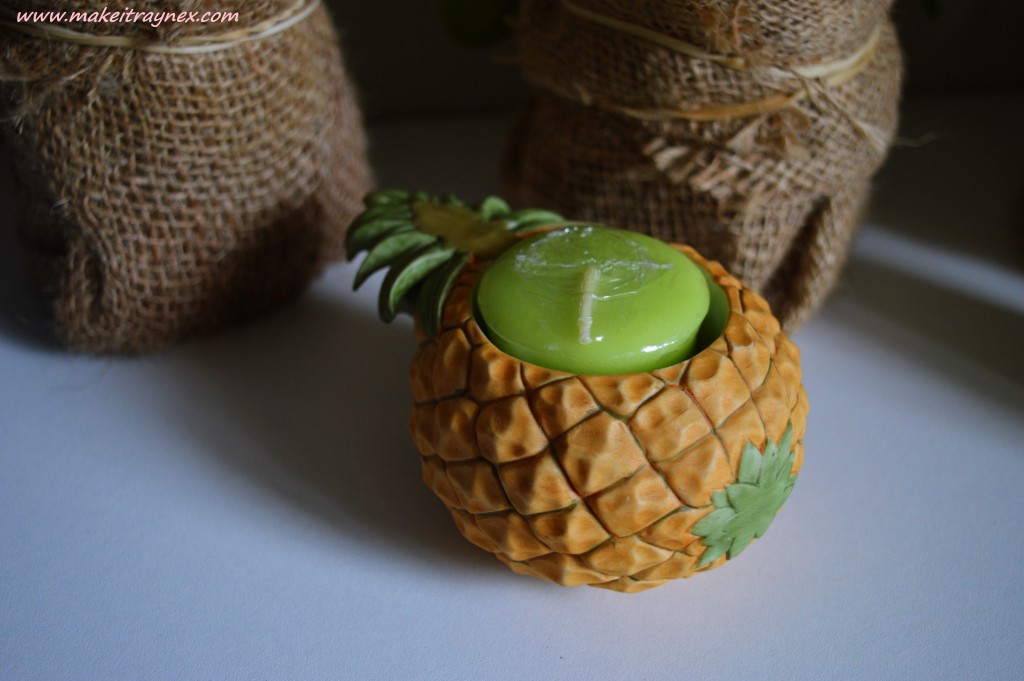 I will definitely be posting some reviews on a few of these items but for now I can say that the E.L.F Concealer Brush is phenomenal!! And that Sonia Kashuk is probably my new favourite lipstick brand.
Thank you SO much to Kayla in Canada for doing this International Beauty Box Swap with me.
If you want to see what I sent Kayla, click here. 
If you want to learn more about International Box Swaps in general, click here.
Rayne XX