Hello hello, today's post is all about my second last International Beauty Swap! Well, it could be my last as I am still waiting on a package from March and who knows if it will ever arrive. Thanks, South African Post Office…
I mentioned in one of my previous International Beauty Swaps that I would be taking a break from them just due to the fact that they are SO incredibly expensive and also quite time consuming. I do tend to get a lot more blog views when I post about them though so it is obviously something that interests other girls – and I obviously love partaking in them – so if I do complete any more swaps you can be sure that I'll be posting about it 🙂 I am hoping to have one BIG one in August to celebrate my birthday though.
This swap was with a lady named Cathy who lives in the UK. Usually I post pictures of the packages before opening them but unfortunately I did not have my camera on me when I received this package AND I was in the process of upgrading my phone that day so I could not even use my phone's camera and its such a pity because it was all packages up so beautifully is a gorgeous gold glitter box with those little paper wormy things and pink wrapping paper. I was also sent a mini box of Lindt chocolates which did not survive long enough to make it to the photo shoot..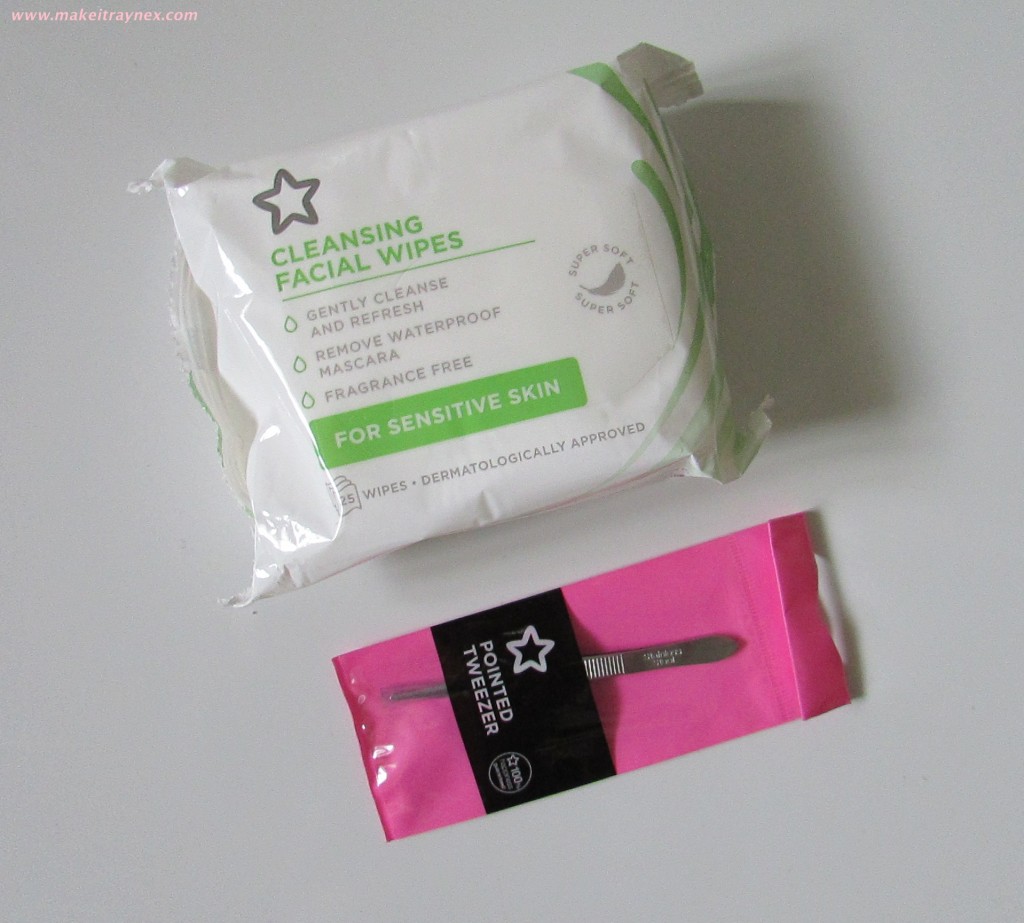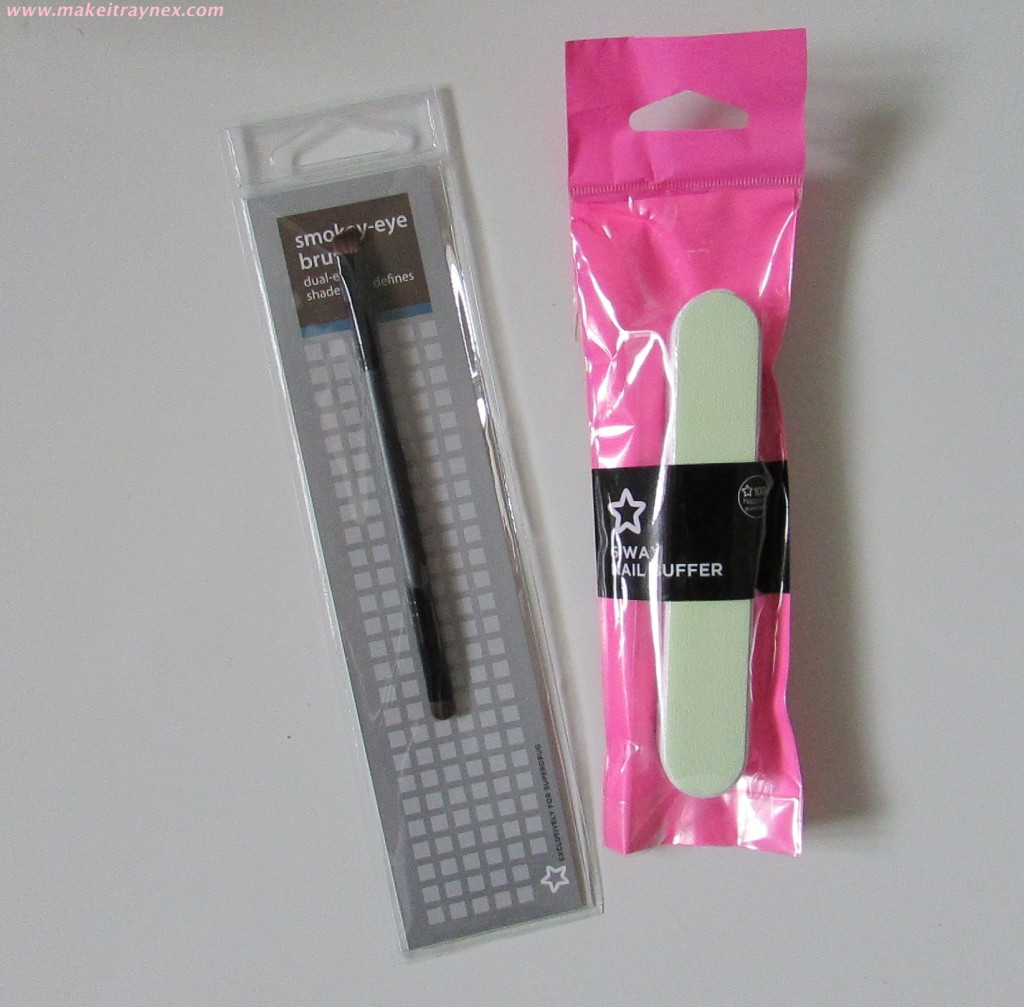 Face wipes, tweezers, nail buffer and smokey eye brush – I love face wipes so I was pleased to receive those but the other three items I was kind of meh about. I am so NOT a nail person and who wants tweezers when you can receive make-up? We are kind of required to complete a 'swap quiz' when swapping within the swap group but I barely ever send my swap partner my quiz as I always request items. With Cathie I requested a few items but then told her to ignore most of the list as my other swap partner had purchased almost everything on that list for me and I never got back to Cathie with alternative items to get me. I have learnt my lesson in regards to filling out the swap quiz now because I could have clearly stated that I did not want to receive any nail care items.
That being said, I always need tweezers in my life and the smokey eye brush is pretty crappy as far as brushes go but it works very nicely as an eyebrow brush!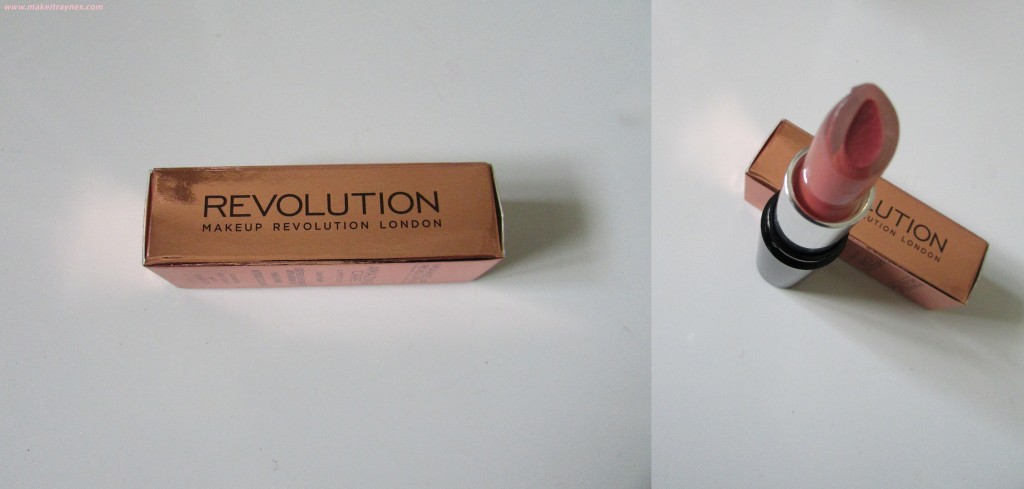 Make-Up Revolution Amazing Care Lipstick in Love Nude! – This lipstick seriously gave a "what the flip?" moment. I hope you can see in the picture what I mean. The outer layer of the lipstick is clear while there is a tube of "lipstick" colour down the middle. This absolutely freaks me out and intrigues me at the same time. I am still yet to try it but when I do I will be posting a review on it. What I do like so far is that it contains Argan Oil which helps to soothe and hydrate your lips.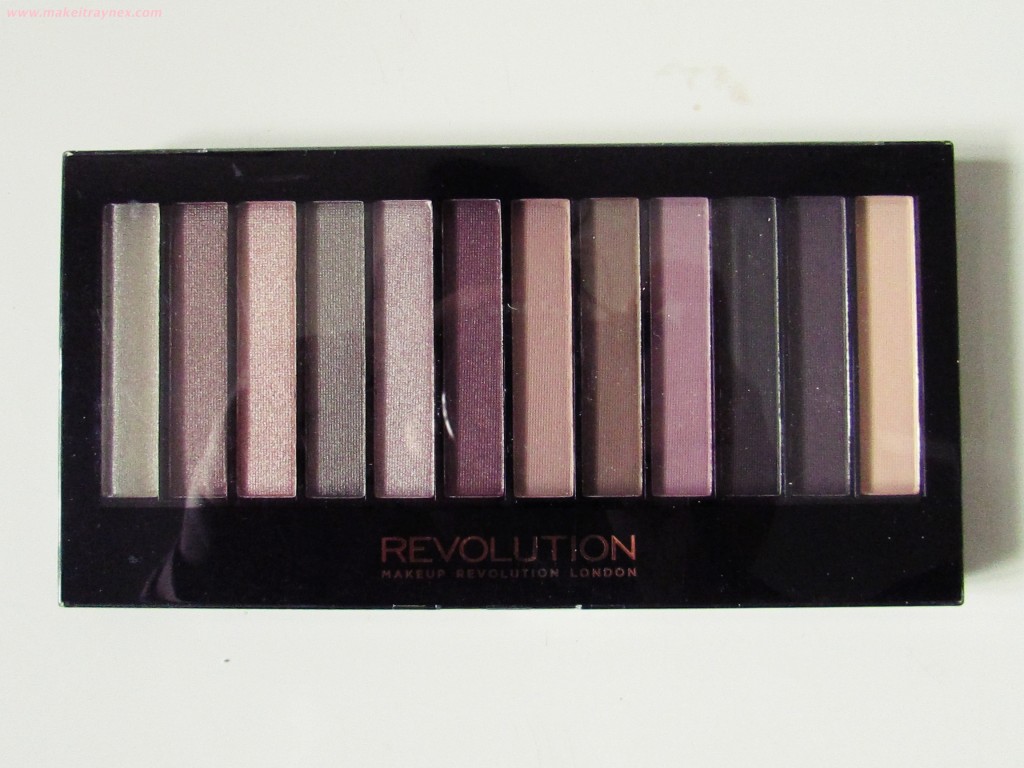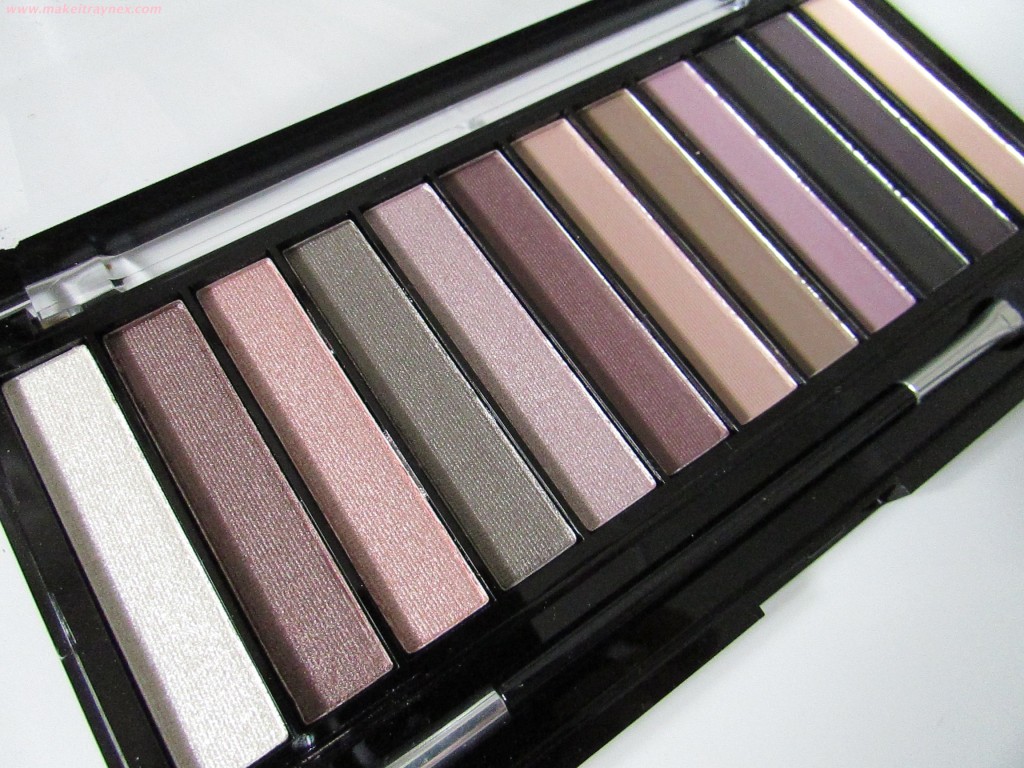 Make-Up Revolution Redemption Palette in Romantic Smoked – Okay, I did not request this item but bloody hell it has my name written all over it! Cathie, you chose well.

Make-Up Revolution Ultra Bronze, Shimmer, Highlight – I have not used this on my face yet but I did swatch it and it is almost identical to the Rimmel Suntorini Bronzer. I may just pass this on to my sister.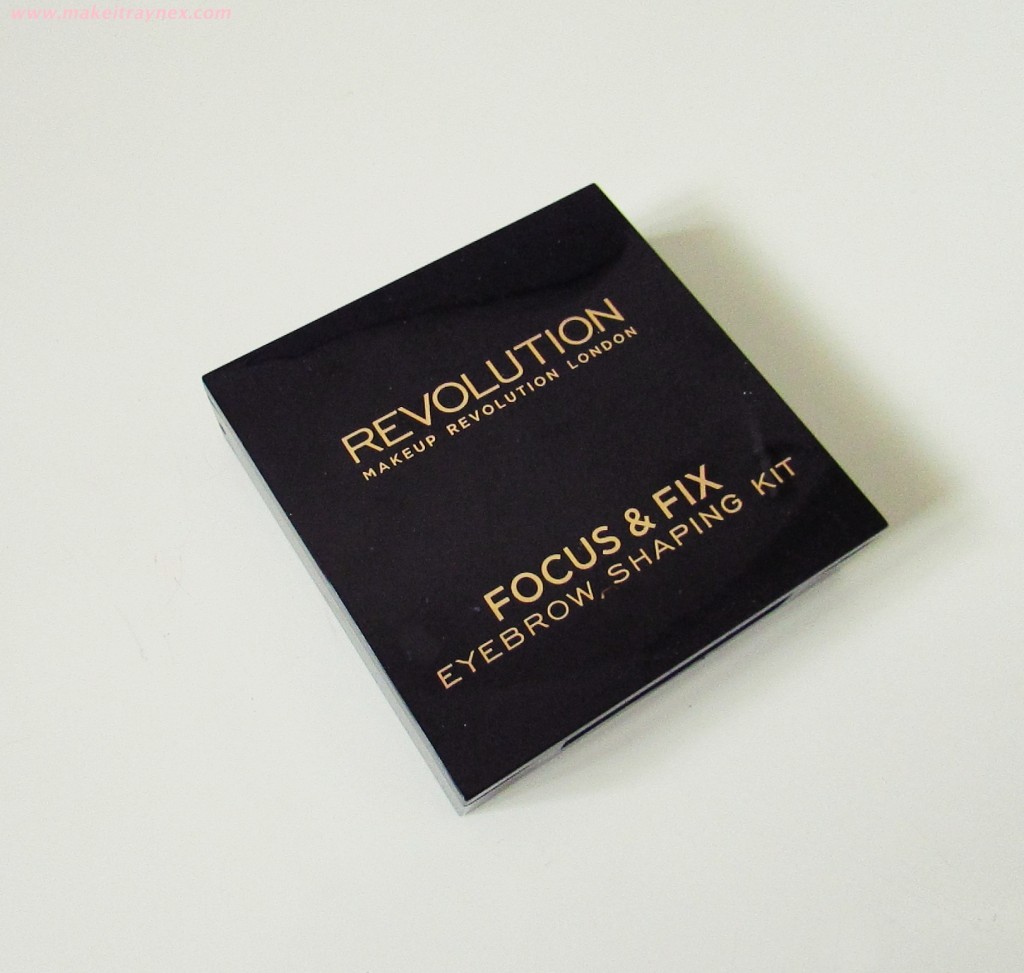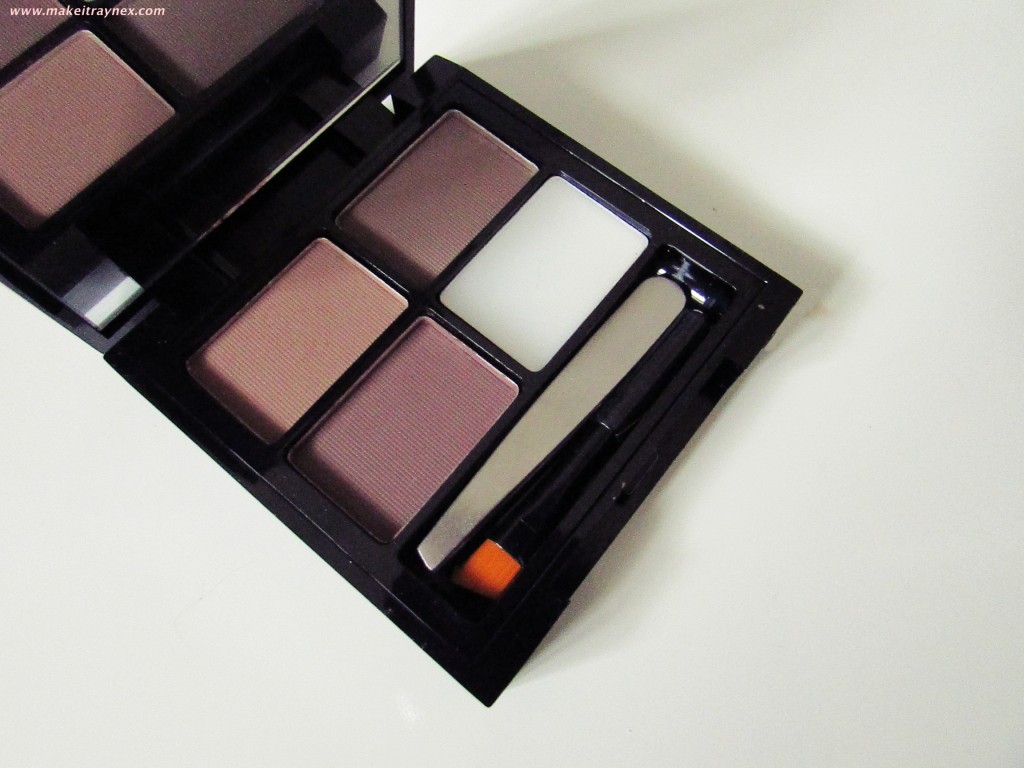 Make-Up Revolution Focus & Fix Eyebrow Kit – This is one of the products that I requested and I am soooooo super pleased with it. It contains three powders, a wax, a ridiculously small brush and a stupid pair of tweezers (do you have something against tweezers, Rayne?). That brush actually looks pathetic but it applies the powder like a bomb! Two of those three colours look purple tinted but they really aren't. I see this little compact as being something I need to import in fairly regularly!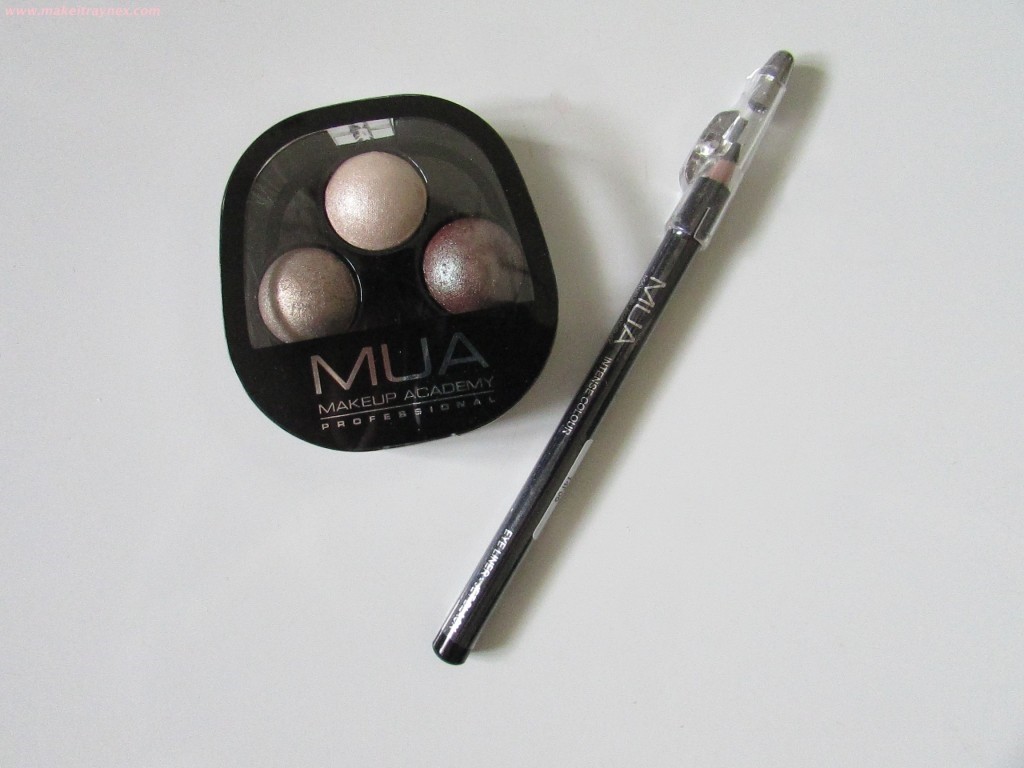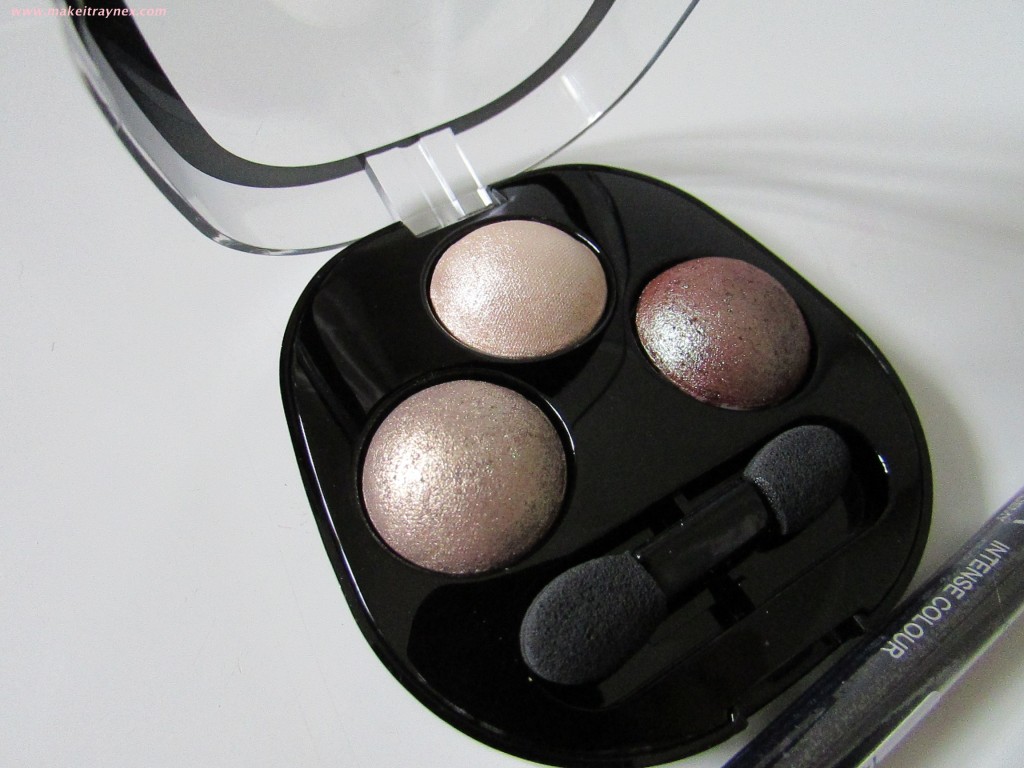 Make-Up Academy Trio Eyeshadow in Innocence & Make-Up Academy Intense Colour eyeliner in Jet Black – Which came first; the Bourjois Smokey Eyes Trio Eyeshadows or the MUA Trio Eyeshadows? Who knows, but I do love the look of these colours! They look very metallic and I swiped one dome and it seemed very pigmented. I accidentally dropped it onto tiles and my favourite colour, the dark purple dome, broke off 🙁 Now I need some wacky make-up DIY idea to fix it?
The eyeliner I will be passing on to someone in greater need of an eyeliner. I won't ever be moving on from my Maybelline Khol Liner.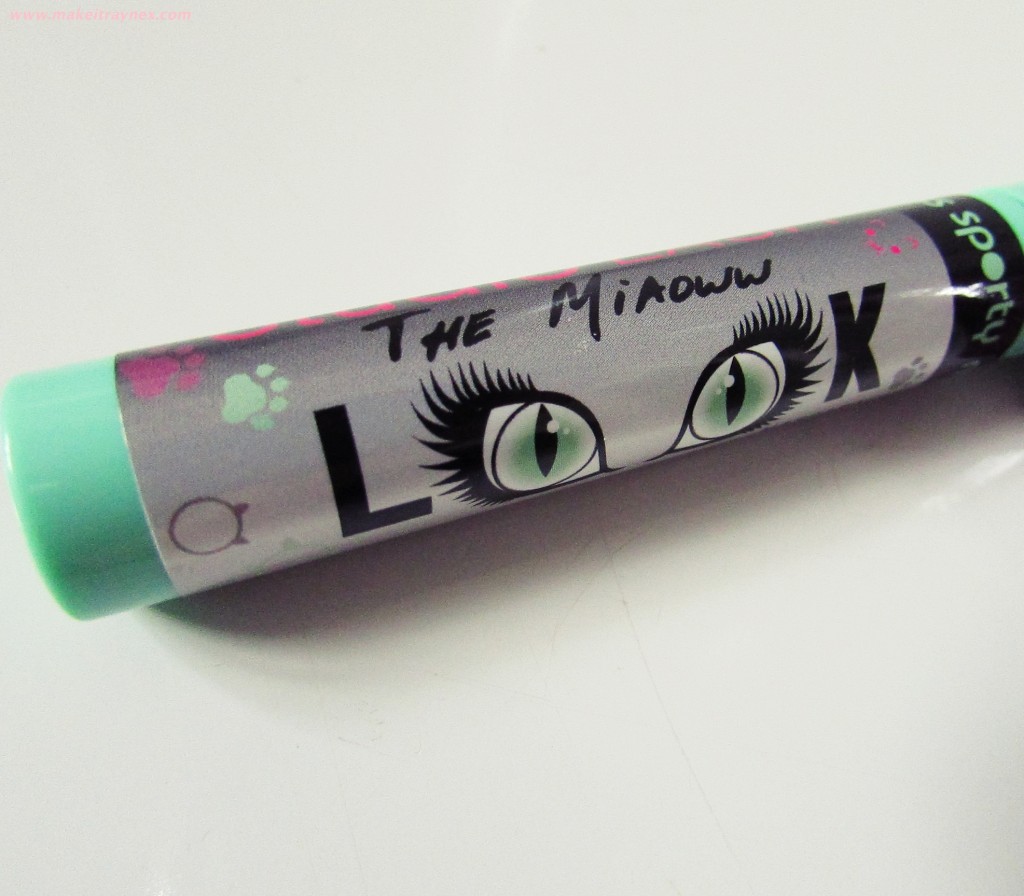 Miss Sporty Studio Lash Mascara in The Miaoww – I have not used this mascara but I checked out some reviews which were not so great so I will probably pass this on to someone.

Miss Sporty And The Winner is Hollywood Lipgloss in 230 Santa Monica and Miss Sporty Liquid Concealer – I am not a lipgloss person so I won't be using that lipgloss. And I have somehow misplaced the concealer but I do love trying out new concealers so hopefully this one is a goodie!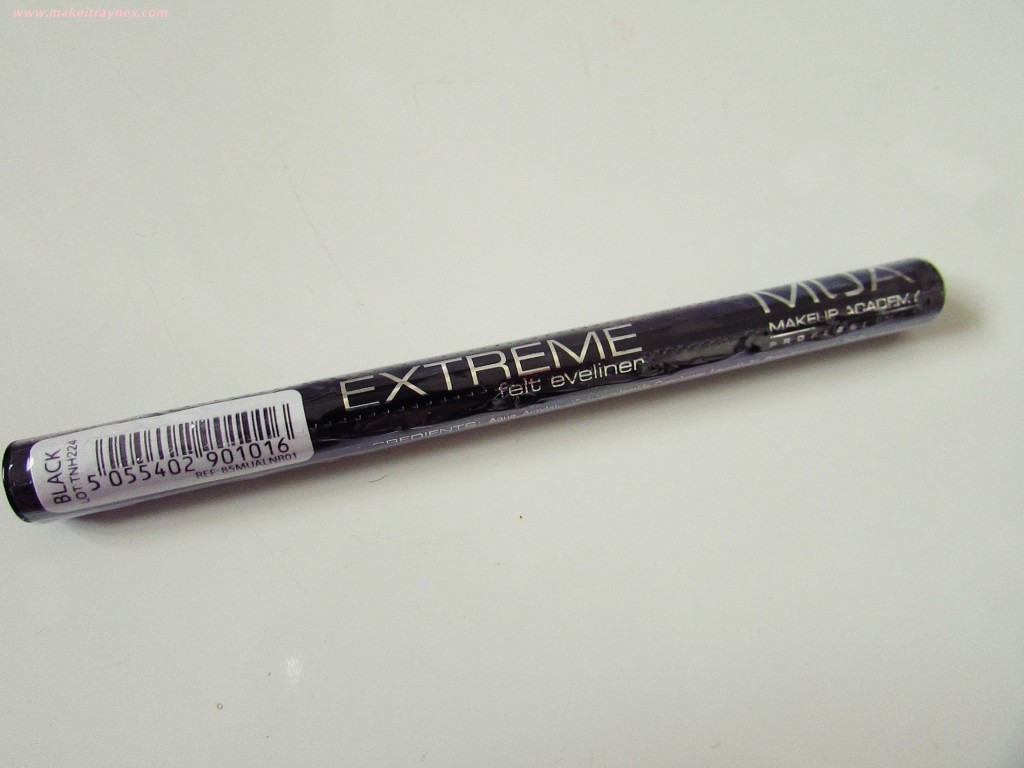 Make-Up Academy Extreme Felt Eyeliner – This is another product which I have not yet tried but I do love a good felt tip eyeliner so holding thumbs.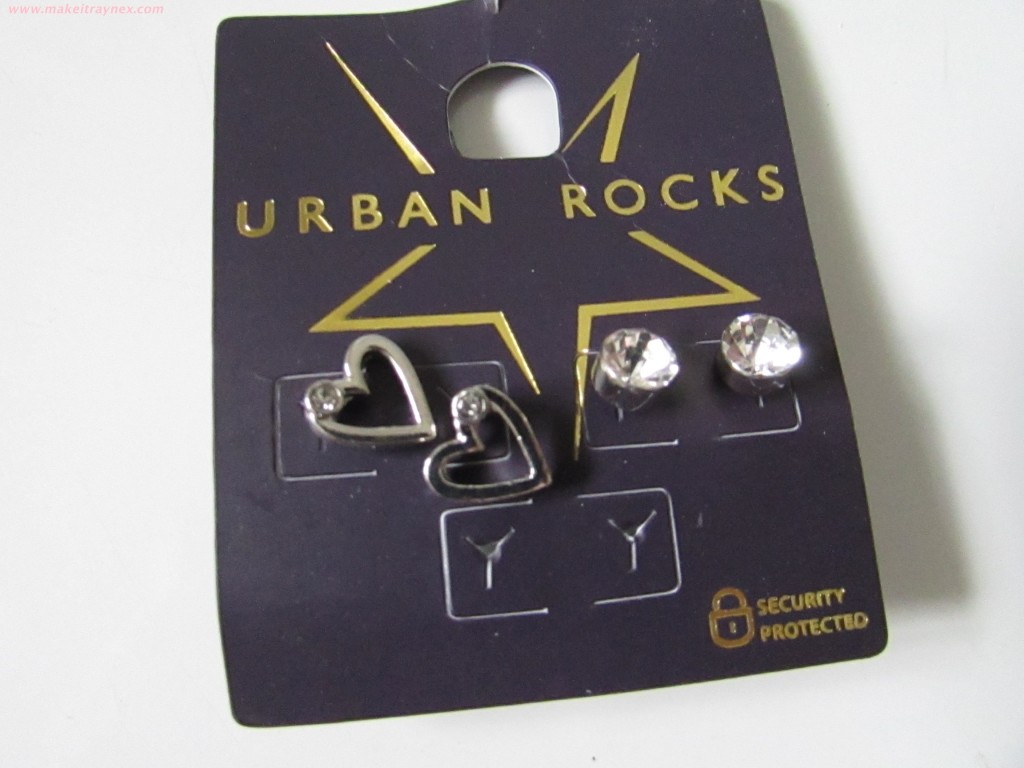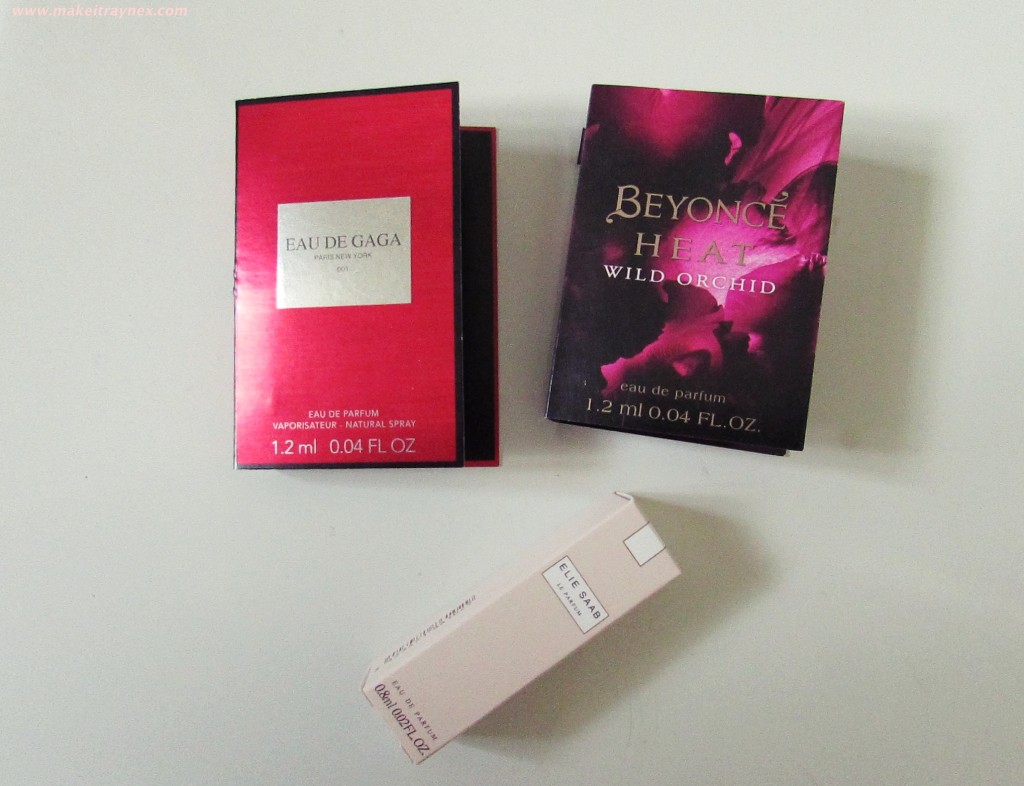 Earrings from Urban Rocks and some perfume samples – Usually I would be so unimpressed with earrings as I am not an earring kinda gal but I actually really like these three pairs 🙂 The third (and missing) pair is a silver flat pair of hearts which I have been rocking almost every day. And who doesn't love perfume samples?
What did you think of my latest beauty swap? Would you ever consider swapping with someone from another country?
You can purchase Make-Up Revolution items here. Shipping costs about R125 and takes around a month to six weeks.
Thanks for reading!
Rayne XX