Hi hi everyone.
So this was my third international beauty box swap and I was especially excited about this as I have been wanting to partner up with someone from the UK for ever! While looking for a swap partner I actually ended up with three (two from England and one from Scotland) but I wanted quite an array of items so I agreed to all three! This swap is from Cathy who lives in England and is a mom and grandmother. It was her first swap so we had to keep our budget at $50/R490/28 pounds. I went in with a full blown list of what items I wanted but Cathy was a lot more laid back and was mainly into lipglosses, mascaras, eyeliners and something South African inspired while I asked her for a couple of lip products, eye products and other things from Make-Up Academy, Make Up Revolution, Miss Sporty etc.
This was my smallest swap to date and also the lightest! The package weighed 600 grams and only cost me R190 to send, which was insanely cheap compared to the others! I should remember for the future that these are the items which weigh the least and that I can send more of. I also tried to include a gigantic Rolo chocolate slab which the post office would not let me add – I have sent food before with no issues though – so now I also know to pre-pack it as they give you grief. Turns out that Rolo is huge over there anyway and she can get it easily 😛
These are the items which I sent to Cathy (and obviously not all are included in this picture):
– 3 x Black Onyx Lipshines
– 3 x South African post cards
–  2 x Beauty Treats Lipgloss
– 1 x Beauty Treats Jewel Gloss
– 1 x Essence eyeliner in 01 Black
– 1 x HD Eyeshadow palette (five neutral colours)
– 2 x LA Colours Grafix Eyeliner in Dark Brown and Plum
– 2 x Black Onyx lip pencils
– 1 x GOSH waterproof mascara
– 1 x Black Onyx eyeliner
– 2 x gorgeous bracelets
– 1 x LA Girl eyeliner
– 3 samples of face creams
– 1 x L' Action Eye Wrinkle Reducer eye pads
– 2 x HD Lipglosses
1 x Smudge Liquid Liner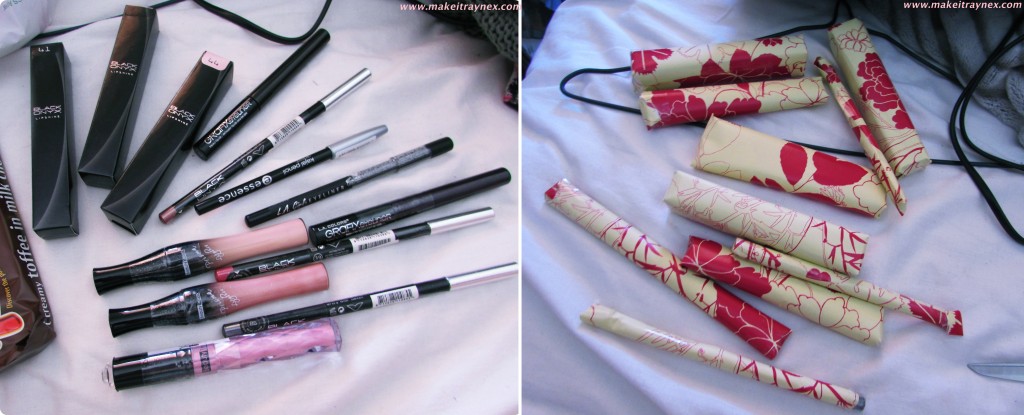 So all in all I think she will be happy with what I have sent her – I am still waiting for her to receive it! – and here is a sneak peek of what she sent me! I have NO idea what items she has sent, only which brands she managed to get.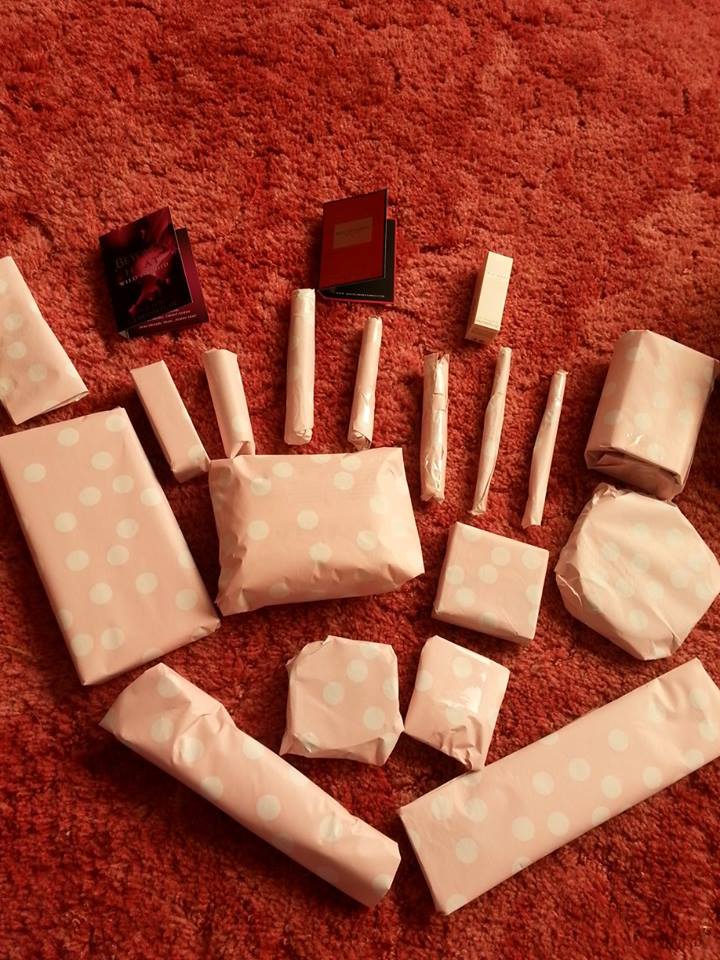 Rayne
XX