I have wanted to do a Save VS Splurge post since I started my blog. I am more of a middle-class make-up girl myself, with lots of high end products but also lots of cheaper options. Weighing the pros and cons of each is always a good option so that other people may be able to discover some cheap gems or higher priced items which are worth the bucks. So here are my opinions, and its gonna be a long one!
---
Foundation: Bourjois VS Gosh
First off it needs to be mentioned that I have pretty good skin. I rarely get spots or pimples but I do have an uneven tone and I sometimes get dry skin which then gets very red. Therefore I only need a very light coverage. Originally I was using Borjois Health Mix Serum (R190) which was very lightweight and lasted throughout the day. I was VERY happy with Borjois until I found GOSH's Natural Touch Foundation (claims to be R149 but it is ALWAYS on sale and never out of date) and it was much better suited for me. It is super light, yet heavier than a BB/CC Cream and it gives better coverage. It is also buildable so if you're having a particularly bad skin day, GOSH has got you covered. Excuse the pun 😉
VERDICT: SAVE
---
Mascara: L'Oreal VS Maybelline:
I almost can't compare these two! While I absolutely love the L'Oreal Volume Million So Couture Mascara (R190), I just cannot get over my love for Maybelline's Rocket Volum' (R115). I listed it in my Top Beauty Picks of 2014 (LINK) and I am already betting it will stay that way well into 2015. The L'Oreal gives you everything you would want in a mascara; length, volume, long lastingness, but so does the Maybelline. And Maybelline gives it at a better price.
VERDICT: SAVE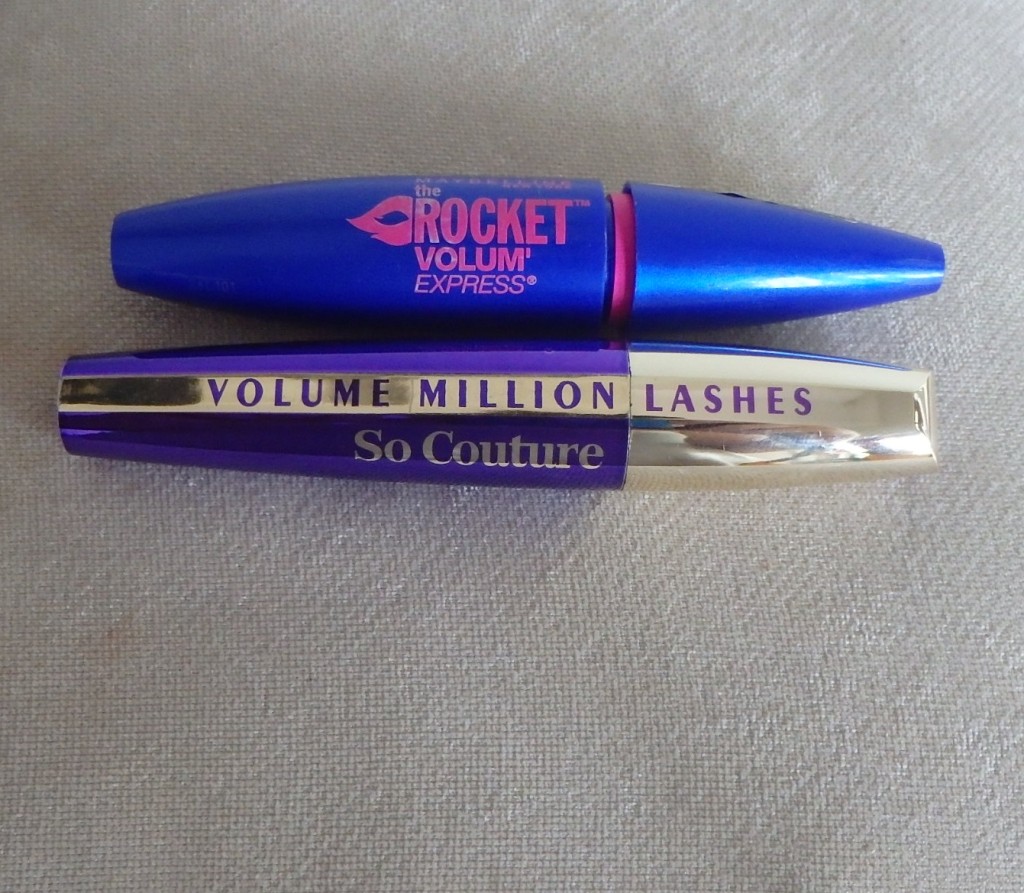 ---
Eyeshadow: Essence VS Inglot
When it comes to eyeshadows I don't mind overlooking shades which only last a short while, as long as the colours are jaw dropping. Essence offers a HUGE variety of colours as well as different types such as matte, foil, glitter, 3-D, shimmer, limited edition etc. The quality is quite good for its price (R20 – R60) and one single palette can easy last you for a few months. I do prefer Inglot's eyeshadows though as the pigmentation is much stronger and you could probably sleep in the eyeshadow and still look fab the next day. They also offer many different types of tones and their shimmer eyeshadows are a favourite of mine. They sell for R89 for a single.
VERDICT: SPEND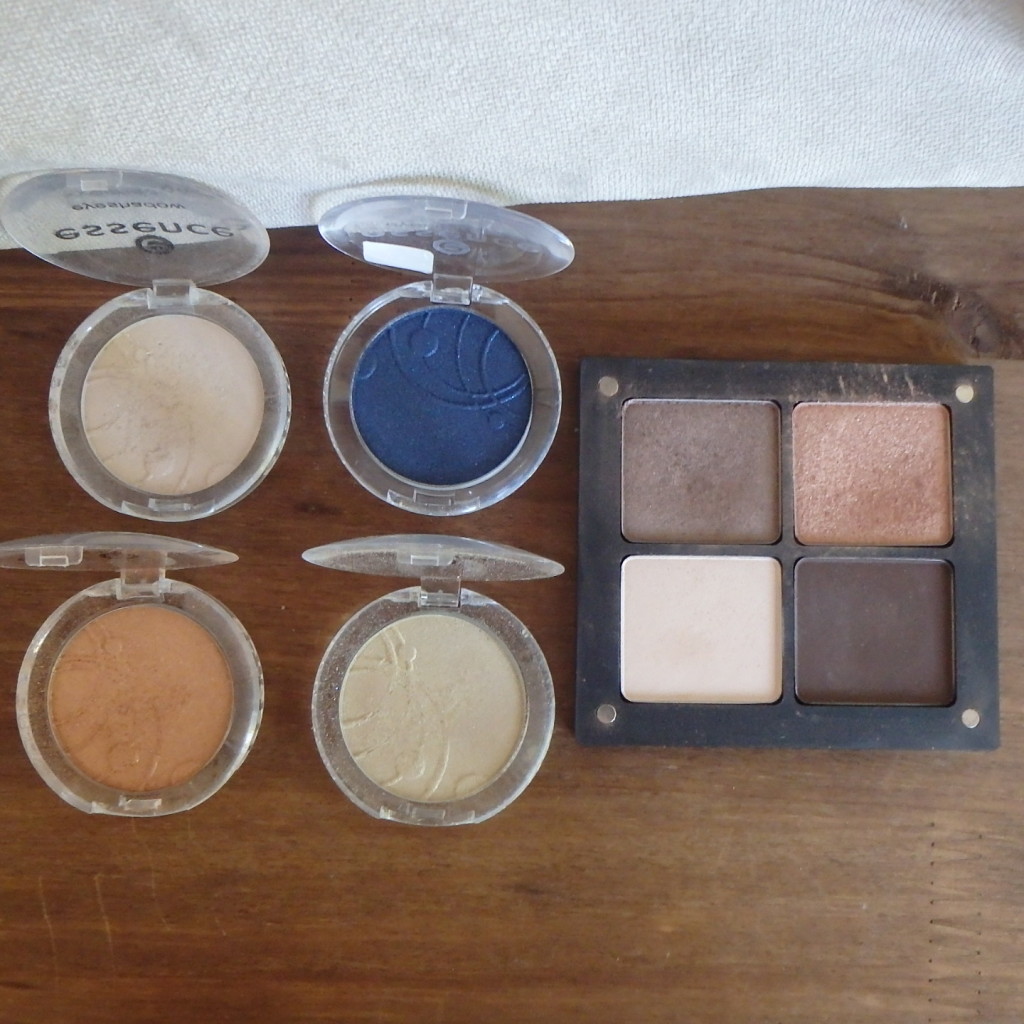 ---

Eyeliner: Smudge VS Stila
Yet again I cannot compare these two. I am still yet to find an eyeliner which doesn't smudge after a few hours so in the case of eyeliner I would opt to go for Smudge (R29.95) over Stila (R200) just because I feel that they are on the same level and why pay that much when you could pay that much?
VERDICT: SAVE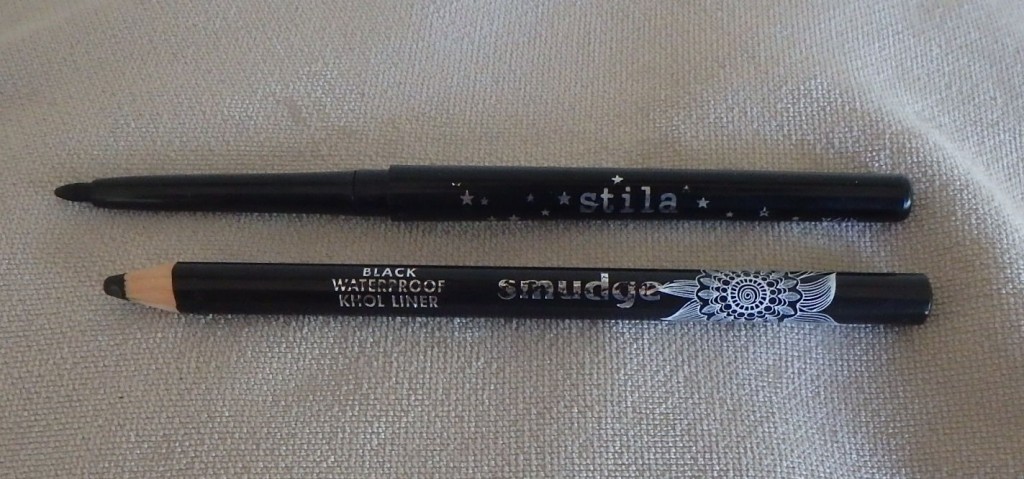 ---
BB/CC/Tinted Moisturiser: Maybelline/Essence  VS Elizabeth A
I find this Elizabeth Arden Pure Finish Tinted Moisturiser (R235) has not been formulated correctly, the SPF in it is in little white flecks which does not blend nicely into your skin. The Maybelline Dream Pure BB Cream (R99) seems to be one of those products which everyone loves and it really does give a good consistency and coverage. The Essence all-in-one CC Cream (R77) gives medium coverage when it comes to dark circles and redness. It is also not as long lasting as the Maybelline.
VERDICT: SPEND A BIT BUT NOT TOO MUCH! Choose Maybelline.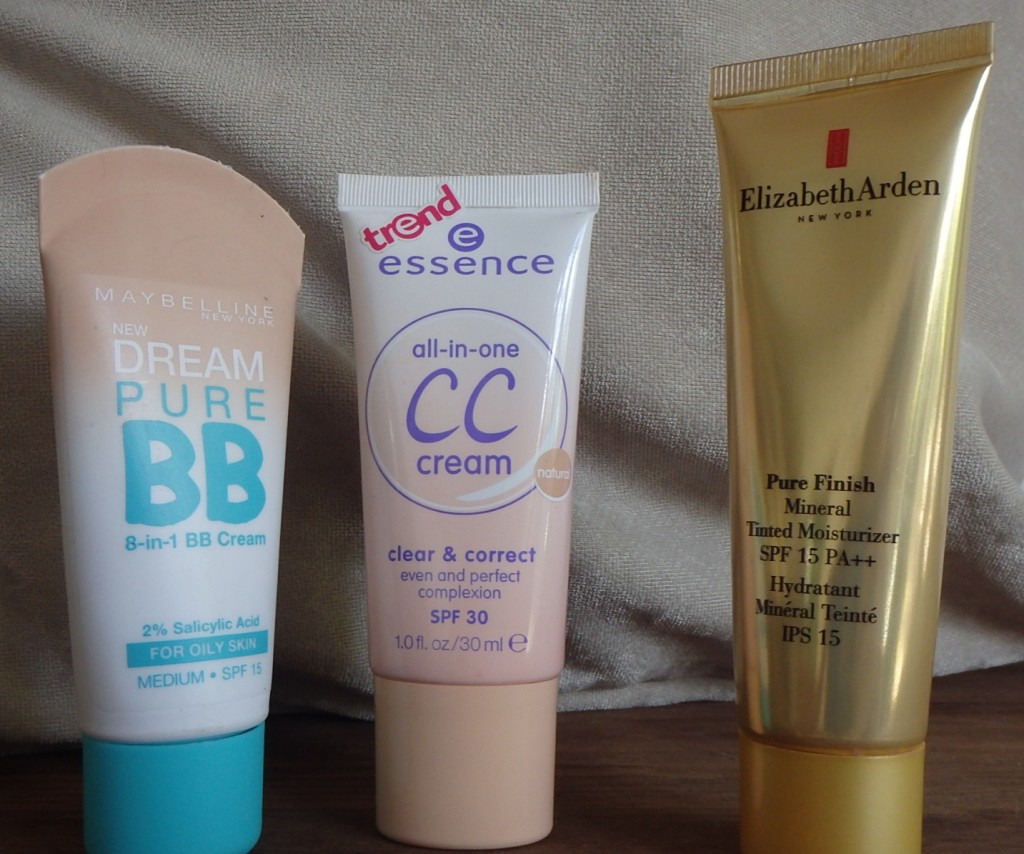 ---
Face Primer: Maybelline VS Gosh
I love my Maybelline Babyskin Instant Pore Eraser Face Primer SO DAMN MUCH! But because its only available overseas I decided to compare it the primer which I find most similar, and that is GOSH's Velvet Touch Anti-Wrinkle Primer. Both are sleek, soft and super long lasting. Seriously though, you really do notice the difference when you apply one of these and they leave you with a smooth looking finished look. The Mabelline costs R136 and the GOSH costs R220.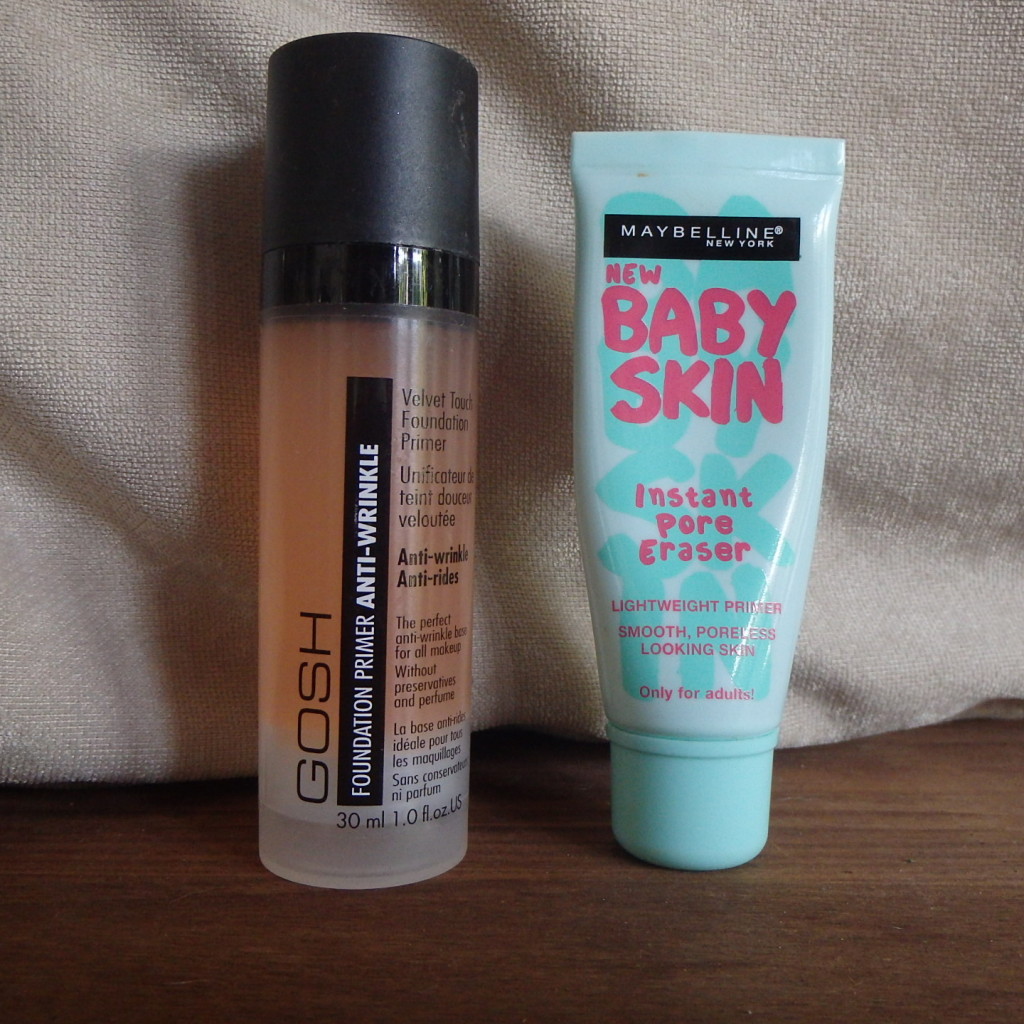 ---

Concealer: YSL VS Inglot/Collection

This is a complicated answer. If I had to wear one concealer for the rest of my life I would choose Collection's Lasting Perfection but we don't get that in South Africa. Therefore I would choose YSL's Eclat Radiant Touch. Both offer radiant finishes and completely hide your dark circles and any blemishes. Whether you have redness, discolouration or dark circles, these are both perfect. Funnily enough their prices are miles apart (YSL – R490/Collection – R85). Special shoutout goes to Inglot's AMC concealer for being nearly as awesome as the other two and, thankfully, we can buy this locally (R179).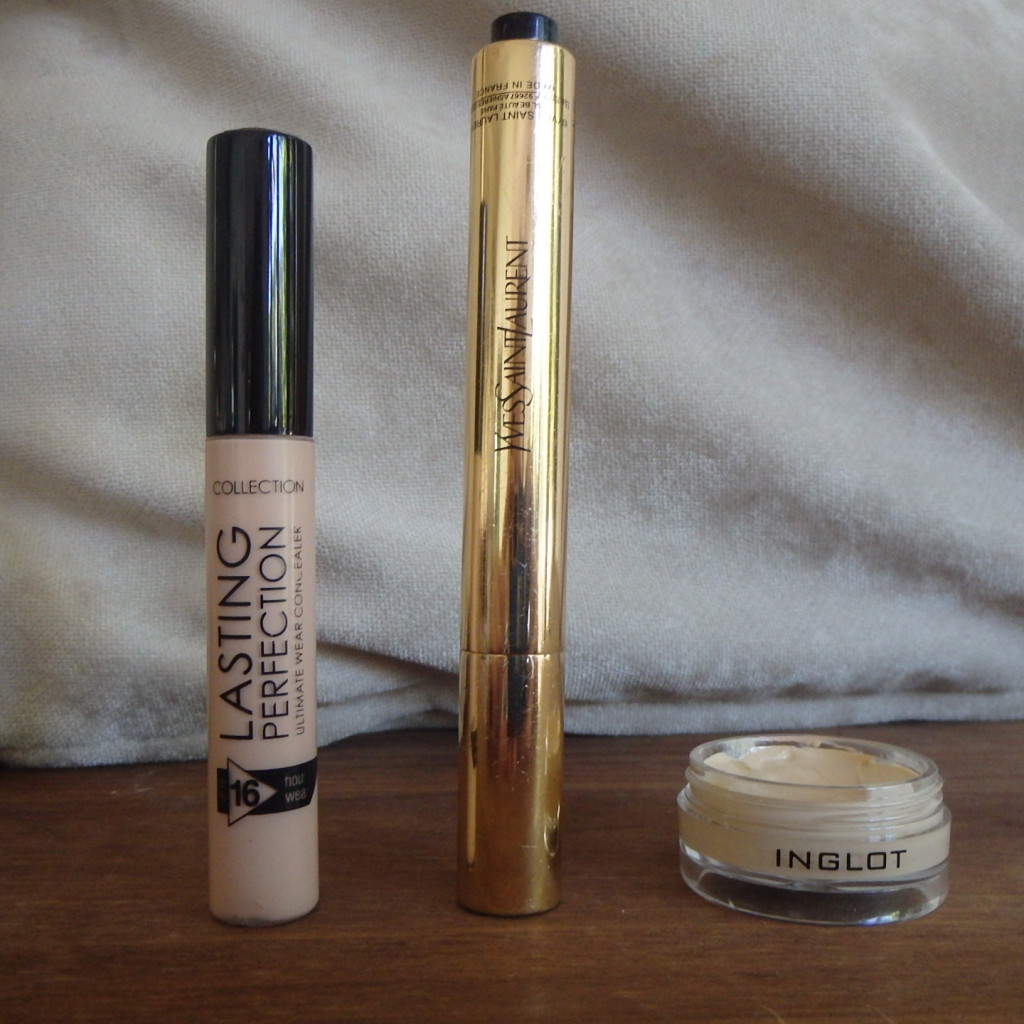 ---
Blusher: Clarins VS fake MAC

GASP. HOW can one post about replica beauty items? Don't be like that. We have all purchased a replica at some point and if you haven't then summins wrong. I have an issue with blush. I can never seem to find a blush which lasts me the entire day or night. Therefore I would rather use a cheaper option which I can reapply than purchase a super pricey one that I need to use regularly. And yes I have tried many high end blushers 🙁 And no I did not develop some deadly disease from the replica blush. This replica M.A.C (R30) is the perfect Winter pop of colour and this Clarins Blush Prodige is the most gorgeous subtle pink for Summer and Spring (R360).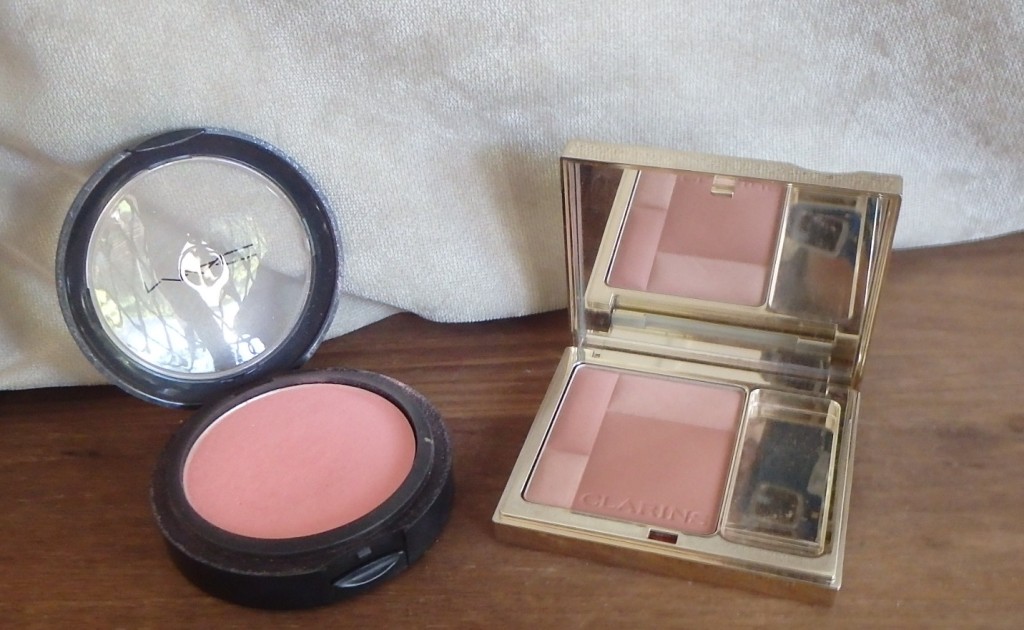 ---
Bronzer: Elizabeth A VS Kangol
I featured the Elizabeth Arden Bronzing Duo (R540) in my Top Beauty Finds of 2014 (LINK) so of course I choose this over the Kangol (R70). That being said, I did completely finish my Kangol – as you can clearly see – and they are very similar. I just prefer the EA as it is two toned and the Kanglo can be a tad too dark and shimmery for some people. My Kangol lasted about 18 months and the Elizabeth Arden I have had for just over a year and I still have about half left!
VERDICT: SPEND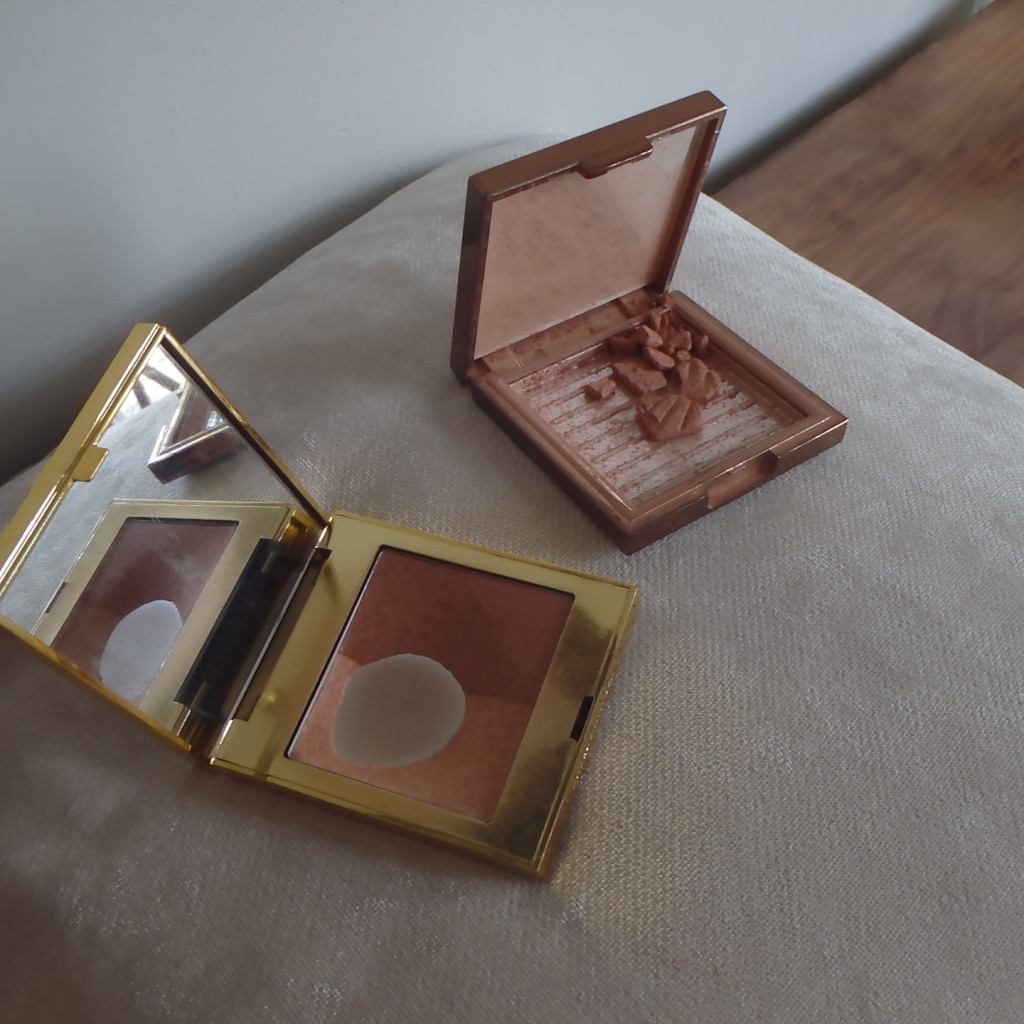 ---
Liquid liner: Essence VS L'Oreal
Once again I would say that this decision would depend on how you are spending your day. The L'Oreal Blackbuster (R119) lasts a few hours longer than the Essence I <3 Punk (R45) , as well as only needing one application. I find you need to spend a few minutes with the Essence liner as the colour ranges from grey to black and you would need to work to get an even application. The Blackbuster however is pitch black. The Essence liner also dries up faster than the L'Oreal and you would find yourself repurchasing it more often.
VERDICT: SPEND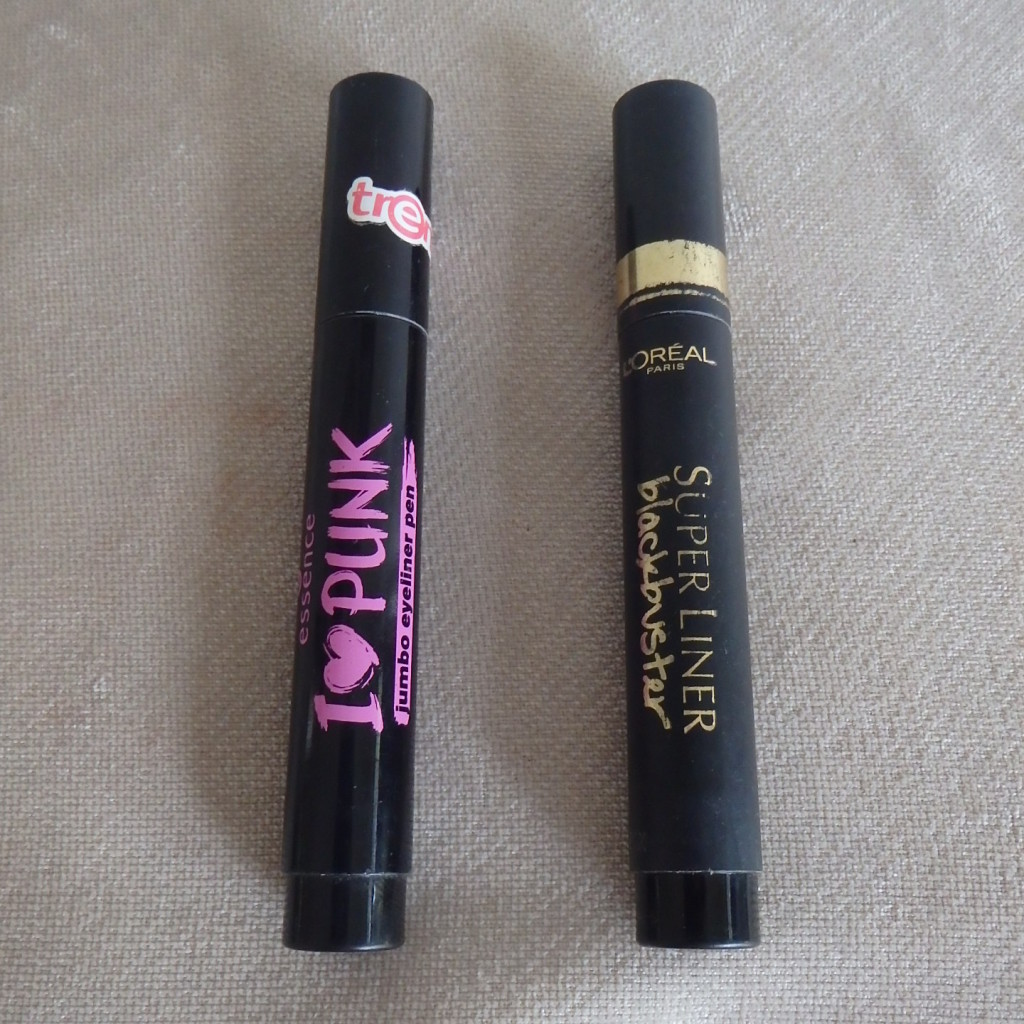 ---
Lipstick: Chanel/Sephora VS Ralo/Rimmel
I think from the images alone you can see what my opinion is! I have compared Sephora and Chanel (priced at about *** a piece) lipstick – possibly two of the most high end lipsticks – to Ralo and Rimmel (and to be honest, I hardly purchase from Ralo lipsticks (Ralo is on average R50 a lipstick and Rimmel is about R110). The pigmentation of the cheaper lipsticks is superb and they last a few hours. I find Sephoras lipsticks to be chalky, which just shows you that pricy items are not always better. You would need to apply the cheaper lipsticks more often than the expensive ones BUT when it comes to lip make-up you generally check yourself every hour or so and it would only take a minute to reapply.
VERDICT: SAVE
---

Balm Stain: Revlon VS Sivanna
These Revlon Balm Stains I am just OBSESSED with. You can also buy balms from Clinique, GOSH, Rimmel and other brands but Revlon ones were the first to really hit our market. You can buy them in a huge array of colours, they have matte, lacquer, and stain and sleek, and they're pretty affordable at R110 each (quick, hurry, Clicks currently has a buy one get one free special!). The Sivanna's, while they are super cheap at R30 each, only come in a few colours and they're very chalky, chalky to the point where you cannot wear it comfortably without lip primer and gloss.
VERDICT: SPEND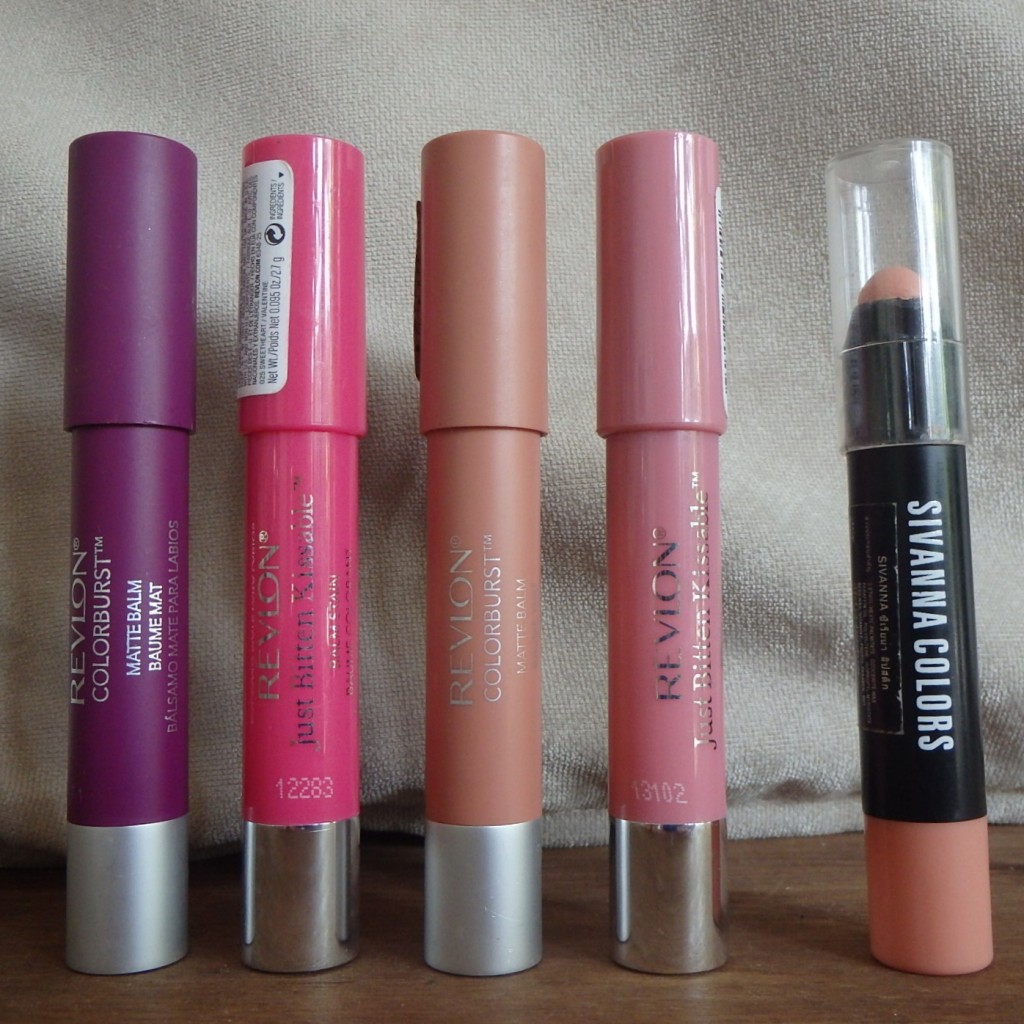 ---
Face Powder: MAC vs Accessorize
I don't know how to word this without sounding offensive to every other beauty company who produces a face powder, and I also know that M.A.C is too pricey for most people's pocket but in the case of face powders ALWAYS CHOOSE M.A.C. Their Prep + Prime Transparent Finishing Powder has been my holy grail item for months now (also featured here ****). At R320 it is on the higher end of prices but it lasts ages, I got mine in August, I use it almost daily and it is half still full! It gives you a radiant and mattified finish and leaves your face feeling silky. DIE BESTE! The Accessorize Face Powder (R65) is what I used before the M.A.C and I have not touched it since haha. SOZ Accessorize. I remember it having very good staying powder and it offered a full coverage over your usual foundation. If all the M.A.C's in the world burnt down then I'd go back to this one
VERDICT: SPEND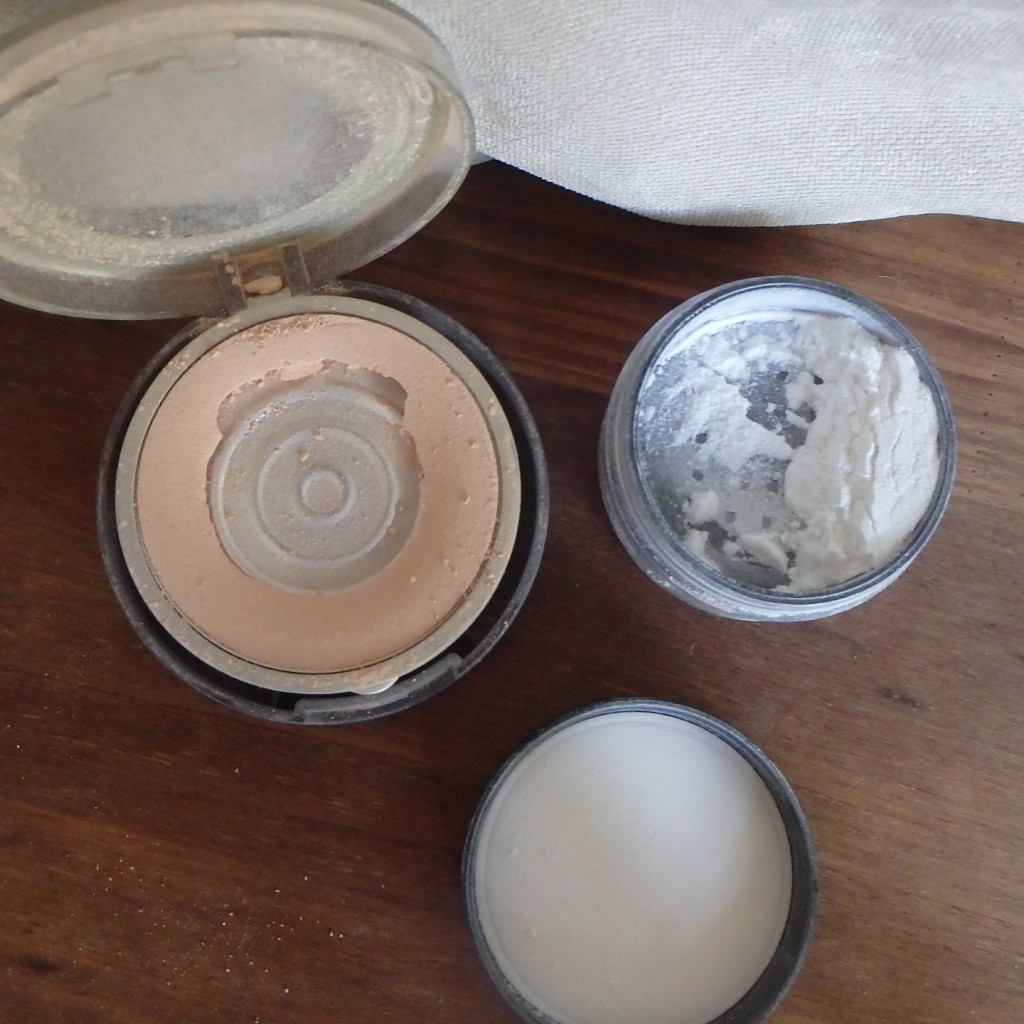 ---
And there you go! I actually had quite a few more items (eyelid primer, eyelash primer, pore filler etc) planned out but this post is already SUPER long. I will be uploading more SAVE VS SPLURGE posts over the next few weeks so I may include them in there.
Have a lovely day,
Rayne
XX