Holiday Haul:
This past December holiday I spent three blissful weeks on my boyfriend's dad's farm in the Free State. And when I say blissful I mean there was no traffic. There was no wifi. There was NO SHOPPING.
Thankfully  – just when I was contemplating booking an early flight – we went to a lovely mall called Mooirivier in Potchefstroom and I managed to squeeze some shopping in, here is what I bought:
Three packs of Clicks branded facial wipes: These are a four-in-one which cleanse, tone, removes make-up and exfoliates your face in one go.  It is suitable for all skin types and each pack contains 40 wipes.  (R28.95 (3 for 2)
Two packs of BYS eyelashes. These I am SO excited to try as I have heard of BYS before from Australian beauty bloggers but I have never managed to find them in South Africa before. HOW they were in an aisle in a grocery store in the middle of no where is beyond me, but hey. Even more reason that I am excited to try them is because they claim to be reusable.  (R25.95 each)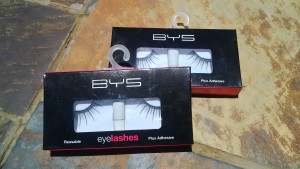 Lipidol Overnight Facial Oil – I have been eyeing out the Lipidol range for ages now and I am yet to read any reviews on the products but  I finally did it and I purchased the Overnight Facial Oil. It is used at night after cleansing your face to supplement the skins natural oily layer which is stripped away during the day by the elements. BLOG POST TO COME! (R79.95)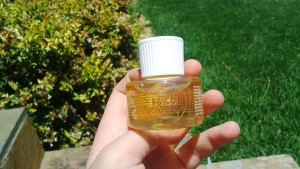 Mabelline Dream Pure 8-in-1 BB Cream – I was so excited to find this in Edgars as I have previously used the Dream Fresh BB cream and I loved that. My only concern with Dream Fresh was that it made my skin a bit oily and I have normal to slightly dry skin. This time I have bought the Dream Pure 'For Oily Skin' in the hopes that this one will be less oil inducing.  (R99.95)
Beautique Lashes – Three packs of individual lashes and two packs of full lashes. Need I say more? (R35 per pack)
Inglot Soft Precision Eyeliner/Crayon in 34 (Pearl White) – I am in dire need of a white eyeliner which does not smudge and run with my bottom lashes mascara and turn my eye sockets into fifty shades of grey.  Might this be The One? (R189)
Inglot Eyeshadows in 446 (plum) and 155 (gold) – Basically they are gold and plum. Two colours which I have been told change boring hazel coloured eyes into sparkly dark green eyes. (R89 each)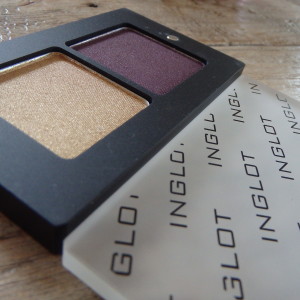 GOSH Smokey Nudes Palette – I was super excited to find this palette as I have never seen it in Cape Town. It contains 10 gorgeous smokey colours which look very similar to UD's Naked palette. (R220)
Dirty Works Rumpy Plumpy Lip Plumper  – This chocolate and orange flavoured lip plumper's box states "Increase your pout to perfect proportions with this hydrating gloss lip plumper."
The back also warns "Be warned: They might go a bit tingly!"
I am yet to try this in front of a mirror but in my excitement I tried it whilst in the shop line and spoiler alert, it doesn't taste like chocolate but it DOES sting your lips! (R76)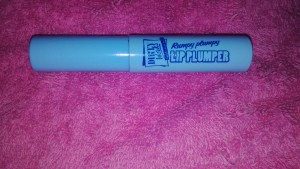 And then last but not least I purchased three Accessorize products: Baked Bronzer Duo in Shade 2 Bali, Merged Baked Blusher in 8 Quiver and Merged Blusher 2 Starlet.
These are INSANELY stunning. Not to be a Negative Nancy but I have never been a huge fan of the Accessorize make-up line. The nail polishes are of a fantastic quality but their mascaras and eye shadows have always been a bit blah, and not to mention that they are far too pricey for their quality. These blushes and bronzer however have got me shouting Accessorize's name from my rooftop. Did I mention they are beyond stunning? They remind me of Milani's baked blushes which incidentally are not available in South Africa. (R40 each on Clicks' Beauty Sale)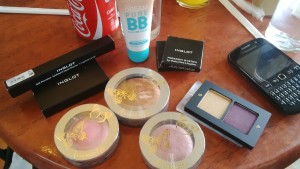 I cannot wait to try everything out – plenty reviews to come!