A global phenomenon in cosmetic and beauty products, activated charcoal is also gaining momentum in the oral care space.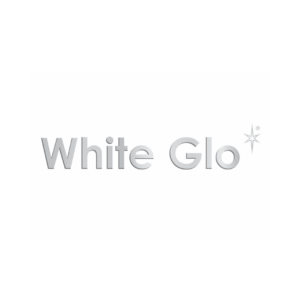 With September being national Oral Health month, we thought there's no better time than now to look at this popular ingredient that has now become the holy grail of teeth whitening.
Stained teeth and bad breath can affect one's quality of life. Known to be naturally highly absorbent, activated charcoal has the ability to absorb yellowing and discolouration, making it an ideal teeth whitening ingredient.  Furthermore, it helps alleviate bad breath and lessen the toxins in the mouth.
White Glo, a leading oral care brand has successfully incorporated this natural ingredient into its formulation to create a range of activated charcoal teeth whitening products.
White Glo's Activated Charcoal range includes teeth whitening toothpaste, whitening mouthwash, whitening powder and whitening strips.
Here are a few of our favourite products:
White Glo Charcoal Deep Stain Remover Toothpaste (R65.99) is a deep whitening toothpaste that removes fussy stains and discolouration. It detoxifies your mouth and is effective at fighting unpleasant breath, giving you confidence for a brighter, happier smile.
White Glo Charcoal Deep Stain Remover Mouthwash (R75.99) not only freshens breath by eliminating the bacteria that cause it, but also removes deep stains thanks to the adsorbent properties of activated charcoal.
White Glo Charcoal Deep Stain Remover Activated Charcoal Strips (R179.95) can remove up to 10 years of stain in just seven days with long lasting results. Enamel safe & peroxide-free, the kit contains seven powerful, charcoal infused non-slip strips that offer a secure and comfortable fit to teeth. The activated charcoal penetrates and draws our stubborn stains caused by coffee smoking, wine and general aging (Available in Clicks and DisChem).
White Glo's Activated Charcoal Teeth Whitening Powder (R159.00) uses the natural elements of activated charcoal to clean and whiten teeth. The highly absorbent activated charcoal penetrates and draws out stubborn stains, traps colour particles, fights bad breath and whitens teeth enamel. (Exclusive to Clicks stores only).
White Glo products are available at Clicks and Dis-Chem stores or online at www.takealot.com and www.yooper.co.za
Socials: White Glo South Africa