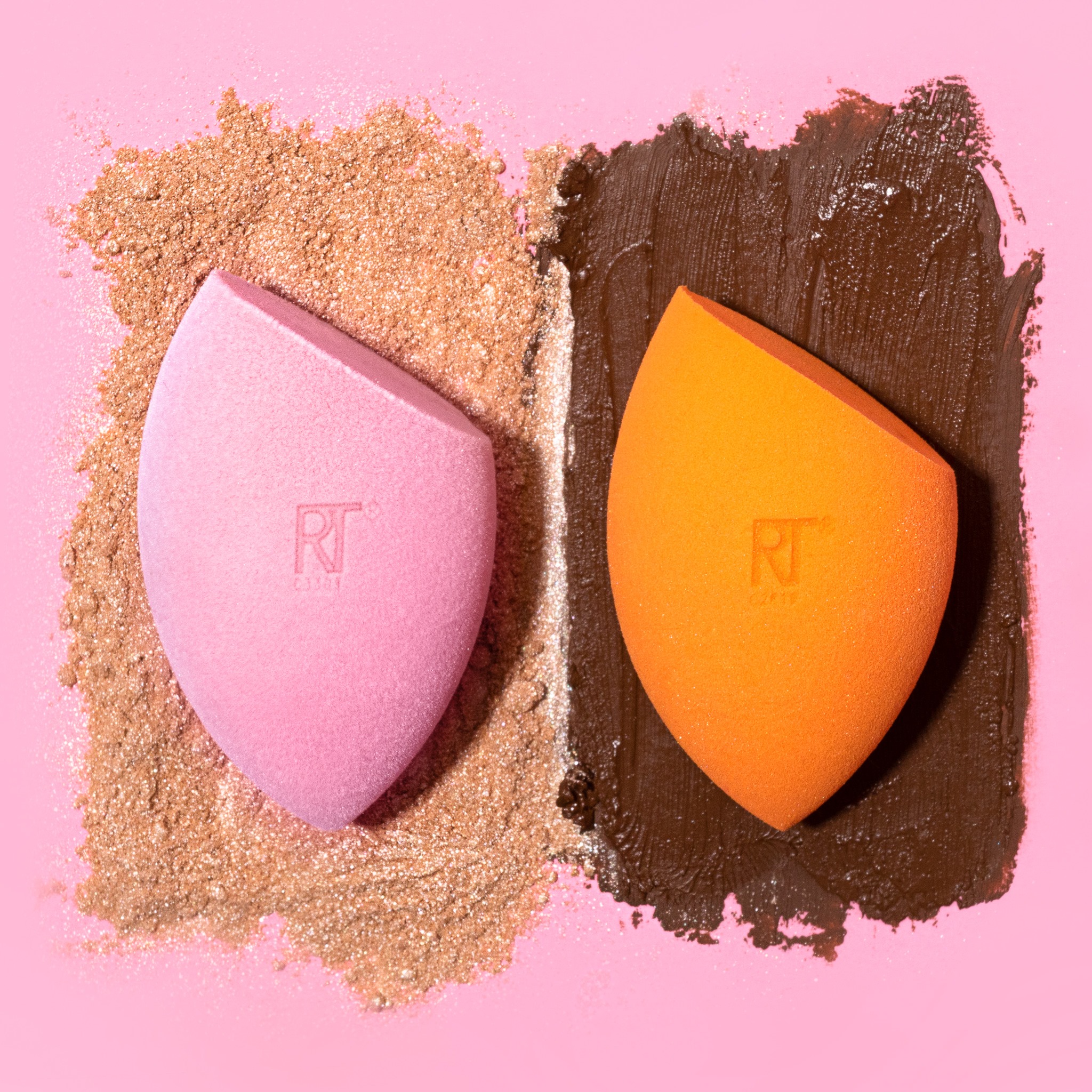 The Secret Weapon of Great Coverage – Real Techniques Miracle Sponges
When you hear the word "make-up", your mind tends to instantly jump to dazzling eye shadow palettes or hot, flame coloured lipsticks and dramatic, sculpting contours. Yet, there is an unsung hero of the make-up world that doesn't get half the recognition it deserves. This tool is crucial in every make-up routine yet is often used mindlessly and left lost and fermenting at the bottom of make-up bags. Yes, you may have guessed it, it is: the humble sponge.
Yet, humble is not the adjective this tool deserves. Although often regarded as a supporting act to fancy foundations and big name coverage, sponges are frequently the hidden "make or break" for most beauty looks. Responsible for placing and integrating your base into your skin, you can't expect to get a seamless look if you aren't treating your sponges correctly, or investing in a proper sponge!
Did you know that sponges should be replaced every three months? Due to its absorbent nature, it begins to soak up and retain dirt, oil and impurities found in the face. This can become detrimental to your skin and start to affect the appearance of your products. Fortunately, Real Techniques is ahead of the game and has come up with a solution to minimise these problems. With revolutionary foam technology, Real Techniques' Miracle Complexion and Miracle Powder Sponge are both equipped with an anti-microbial infusion. This minimises the growth of bacteria and impurities in your sponge, keeping it fresh and clean right until the 90th use before you replace it. Coming in singles and in a set, this dynamic duo is definitely worth investing in.
The Miracle Complexion Sponge (R156,49) is specifically designed to apply a flawless layer of liquid or cream foundation. With a rounded end for gently pressing your foundation into your forehead and cheeks, and a sharper, triangular tip to get into tighter areas like around the nose and mouth, this sponge really has you covered. Use damp for a dewy, glowing finish or dry for a full coverage look.
The Miracle Powder Sponge (R162,99) was created for application of your powder bronzes, blushes, highlighters and setting products. The velvety material and latex-free foam structure of the sponge allows for maximum pick up and an even, smooth blend. Use the pointed end to get into those less accessible areas and blend all over using the rounded sides with gentle dabs. The flat edge can also be used to set or bake where needed with a pressing motion. This sponge can also be used damp or dry, depending on whether you are going for a more minimal, fresh finish or a matte foundation respectively.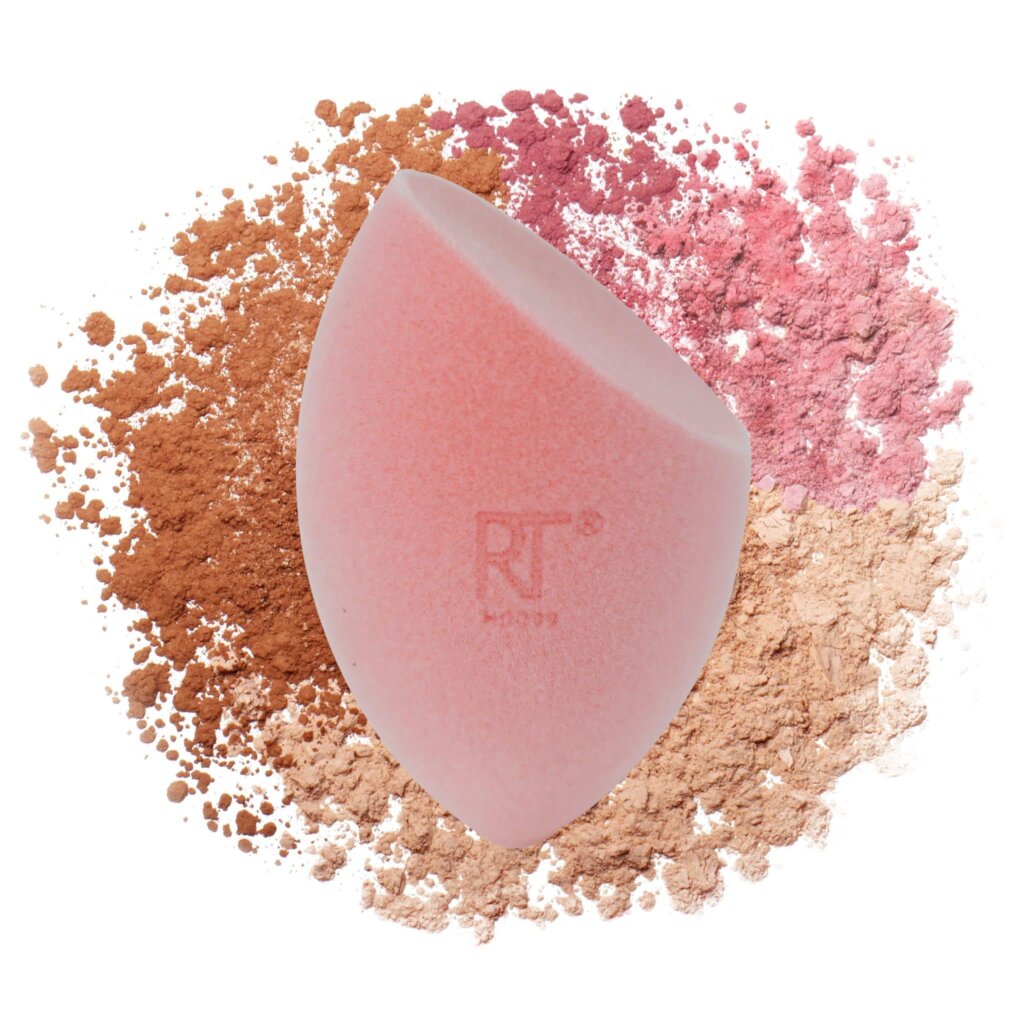 Get the best of both worlds with the Miracle Set (R219,99)! Having both the Miracle Powder Sponge and the Miracle Complexion Sponge, you can get a perfect full baked look with both your powder and liquid foundations. The set offers more value for your money and allows you to have both sponges for a reduced price – an absolute steal in this world of sponges.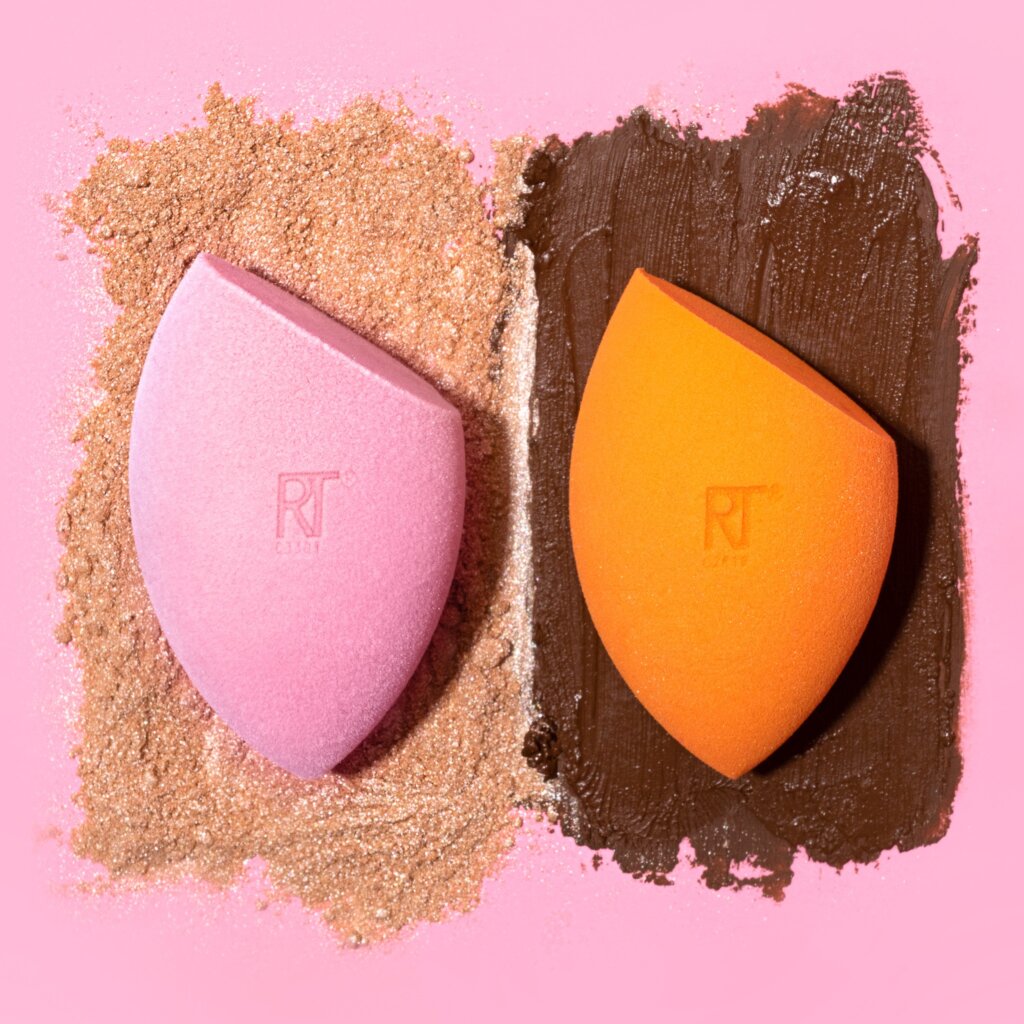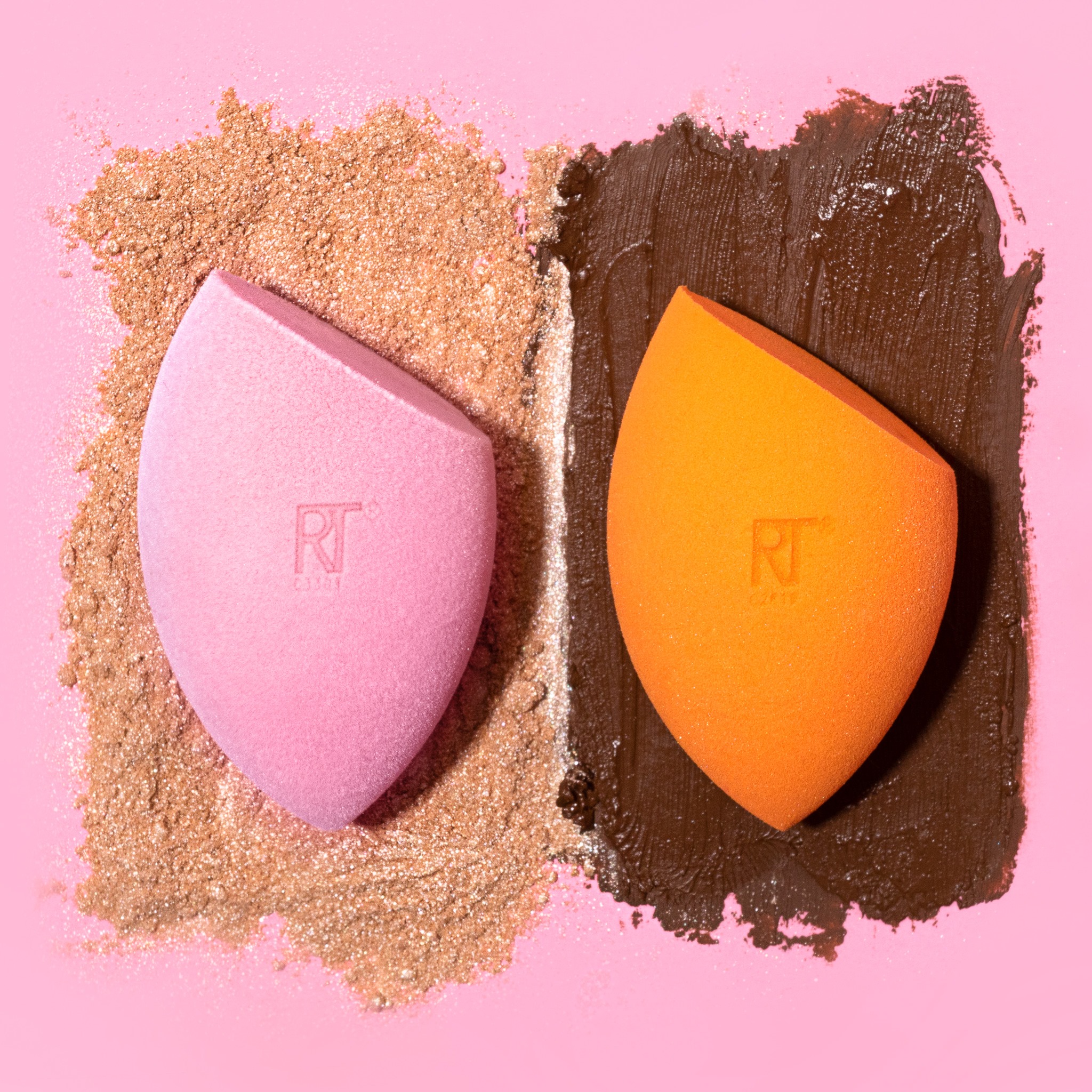 Albeit buying a new sponge may never be has exciting as unveiling a new glitter eye liner or as glamorous as trying out a beaming highlighter, it is just as important and should become one of your essential products. Whether you want a full face of make-up or prefer a more subtle cover, there is a sponge for every skin and every need. So, this make-up season consider making your sponge a new top priority, and watch how your make-up looks go from fabulous, to absolutely drop dead gorgeous.
About Real Techniques:
Real Techniques is one of the first brands to bring prestige quality, award-winning, and innovative tools at a great value to the beauty obsessed around the world. Since 2011, we have been creating tools and accessories to help make the most of your favourite makeup. With a beauty community of over 5 million, Real Techniques® strives to inspire, educate, and empower our fans to make the most of their favourite products. Whether you're striving for your best no-makeup look or about to make your runway debut, Real Techniques® has the perfect tool for you.
Social media: @realtechniques_sa
Website: realtechniques.com