We used our first Entertainer deal last weekend – whoo hoo! I promised myself I would document EVERY SINGLE outing we go on using The Entertainer in 2019. While the establishments have vastly changed (where'd ya go, Hudsons??), the line up covering food, drinks, excursions and beauty are still great.
So it's Friday, we have both finished our first week back at work for the year. Not to mention that it was my first week down of working TWO jobs! My new job in the morning, and then at my previous job in the afternoon. Exhausting! And this is to carry on until the end of January… we needed a treat. And because it was January, it needed to be a cheap-ish treat.
We decided to visit Umami at Imhoff Farm as my colleague had been recommending it for months. Seriously, I think her exact words were "the best sushi I have ever eaten" and then something else to do with cherry blossoms…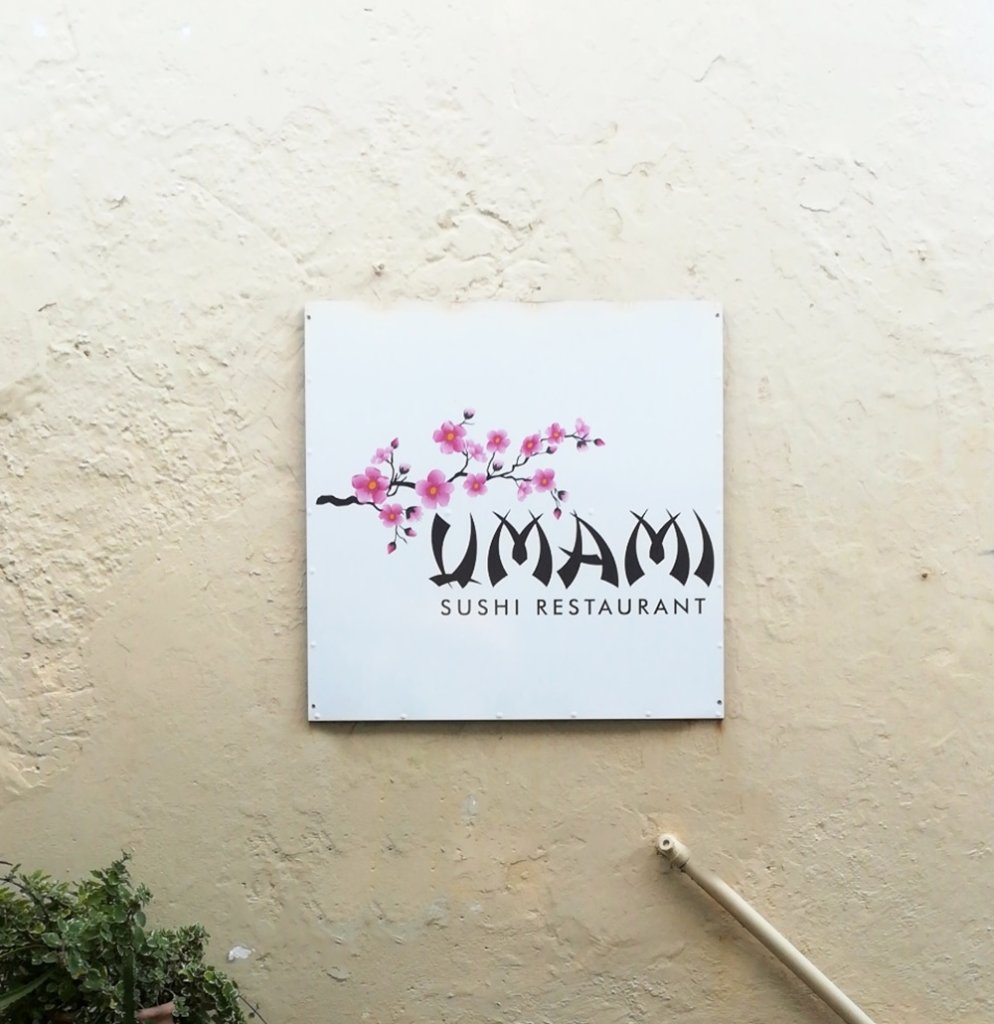 My boyfriend was not overly impressed by the venue when we arrived. LOL! Imhoff Farm is absolutely awesome if you have a family (which we do not). There is a reptile park, numerous little shops and restaurants (without being too busy and chaotic), a petting zoo and – best of all – you can ride camels! The camels were obviously not there at 7PM on a Friday evening so I felt that bringing this fact up would not really do much to impress my man. But really, where do you ever see camels in South Africa?
Umami looks like a teensy little place when you walk in (I noted a special cocktail menu chalkboard as you walk in – LOVE!) but it leads to an outside area which was gorgeous. We chose to sit at a little "outside garden furniture" setup for two. There are also outside couches with coffee table style tables, as well as larger tables for big groups. I am such a people watcher and the other three groups who were outside with us consisted of: a group of 4 girls who looked about 12, another young couple and two older ladies having a vino and sushi date. I overheard these two asking about The Entertainer so it is nice to know that our Southern Peninsula venues are being visited!
It had just rained so the outside area was lush and divine and smelled gorgeous! The greenery is BEAUTIFUL. They had possibly the tallest fiddle leaf fig plant that I have ever laid eyes on. There are also twinkly fairy lights dotted all over which added to the atmosphere. I tried to take nice pictures but it was fairly impossible on my crappy Huawei.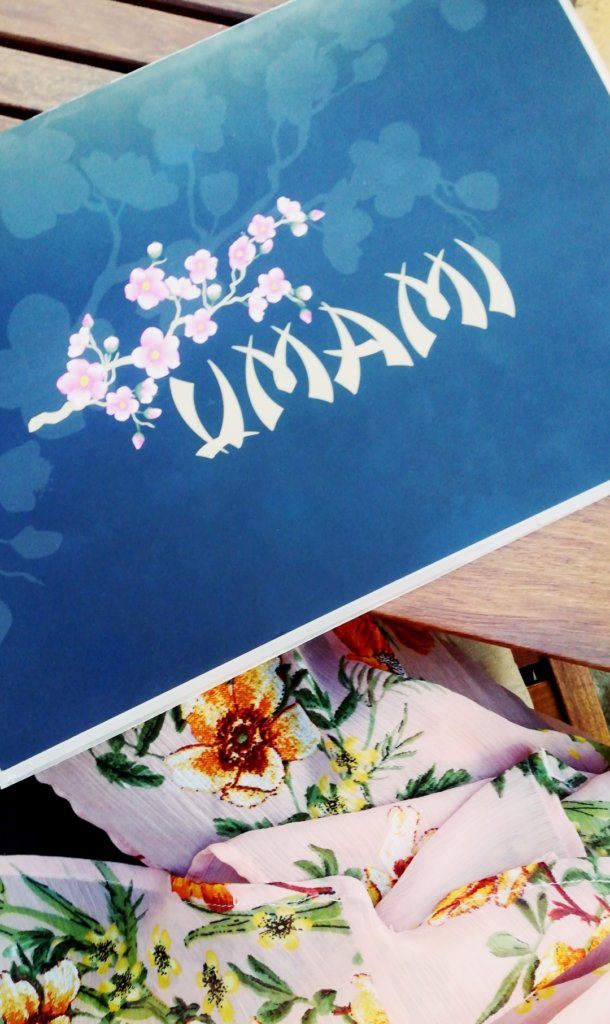 Immediately we ordered drinks (it had been a long, loooong first week back at work) and we asked them if the Entertainer App works there. Ja, they are listed but who knows these days if what they have bought online is legit! And we were so thrilled to hear that, even though the app states you get one sushi platter free for every platter ordered, they also had certain hot meals which could be used as your "free meal". My  man does not eat sushi so this was great news (although bad news for me as I was ready to devour 3000 pieces of sushi).
We ordered spring roll starters. Veg springrolls for me and chicken for him. They were nice enough but could have been a bit crispier if I had to critique them.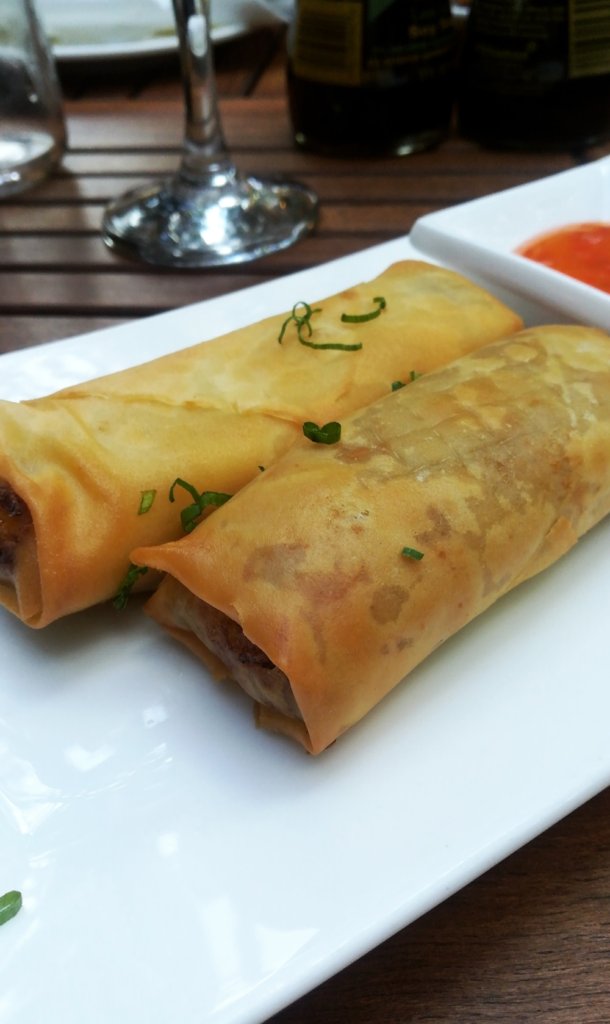 For mains I had one of the Entertainer approved sushi platters – the Salmon Platter (R149) and our "free" meal was Chris's Beef Noodles (R78). It definitely would have been more worth our while to order two sushi platters but alas I decided to date someone who doesn't "do" sushi.
Both meals were great. My sushi ticked all the boxes you look for; good size, fresh pink salmon, divine taste. Really great overall even though R149 is a bit steep for 12 pieces.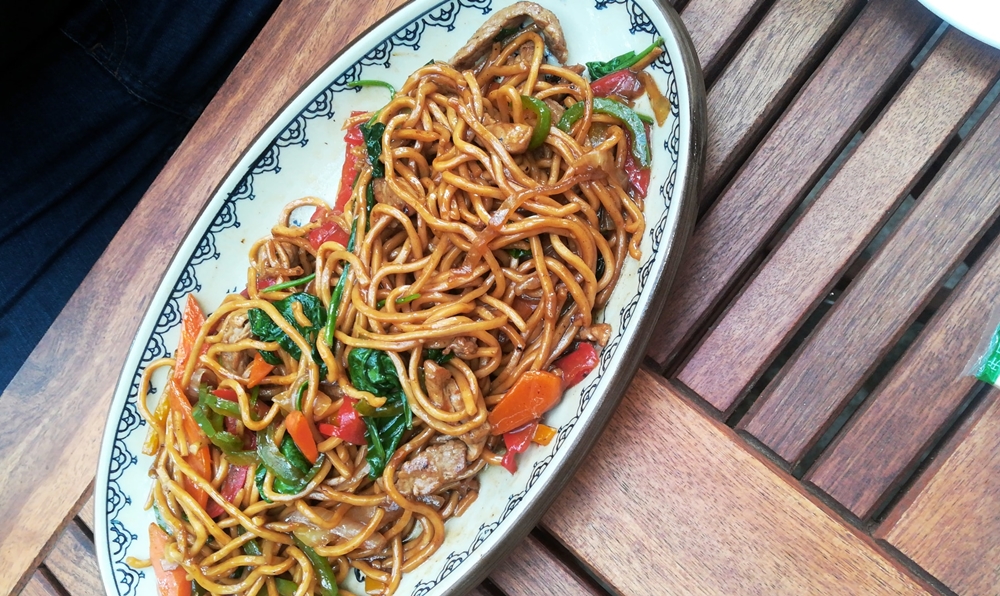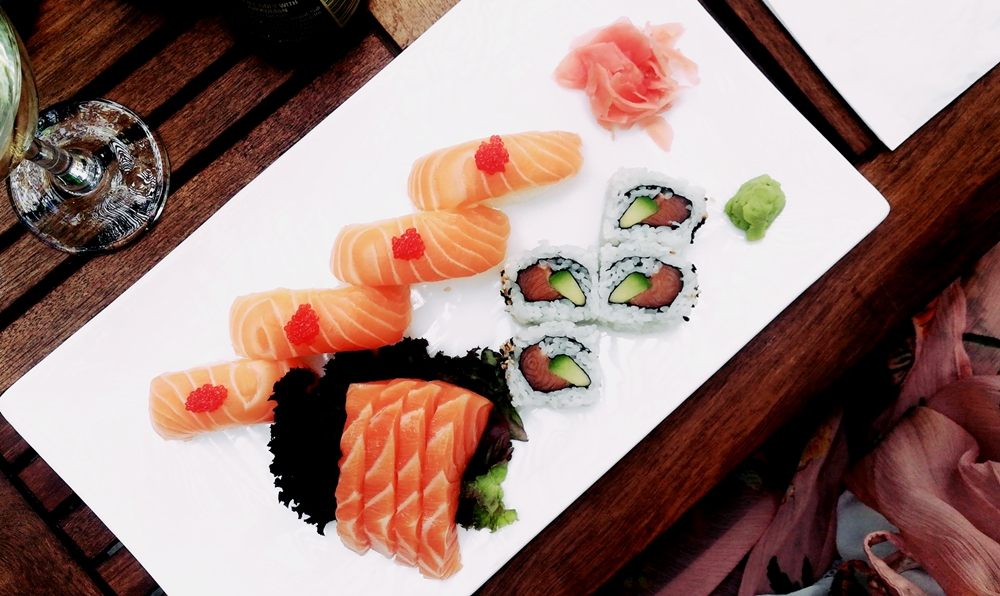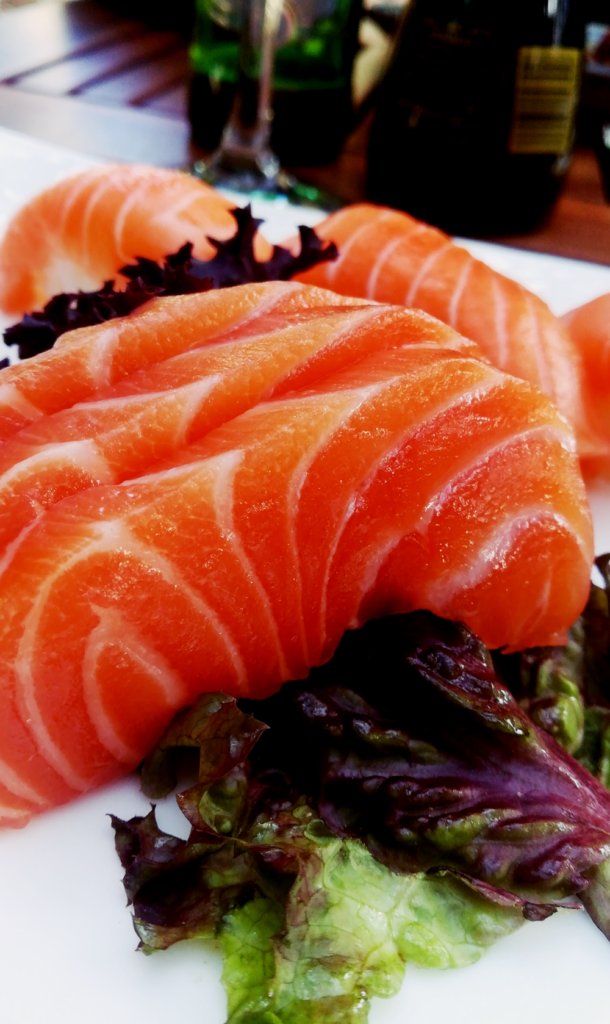 We ended up springing for dessert too. I really do not have a sweet-tooth but they had such unique options on display! We opted for marshmallow and chocolate spring rolls (carb-conscious, we are not) and Mississippi Mud Pie.
I told Chris there was no way I would touch those spring rolls, I DESPISE marshmallows! But when they arrived I ended up eating one of the two myself. It was sooo deslish, almost better than my starter spring rolls.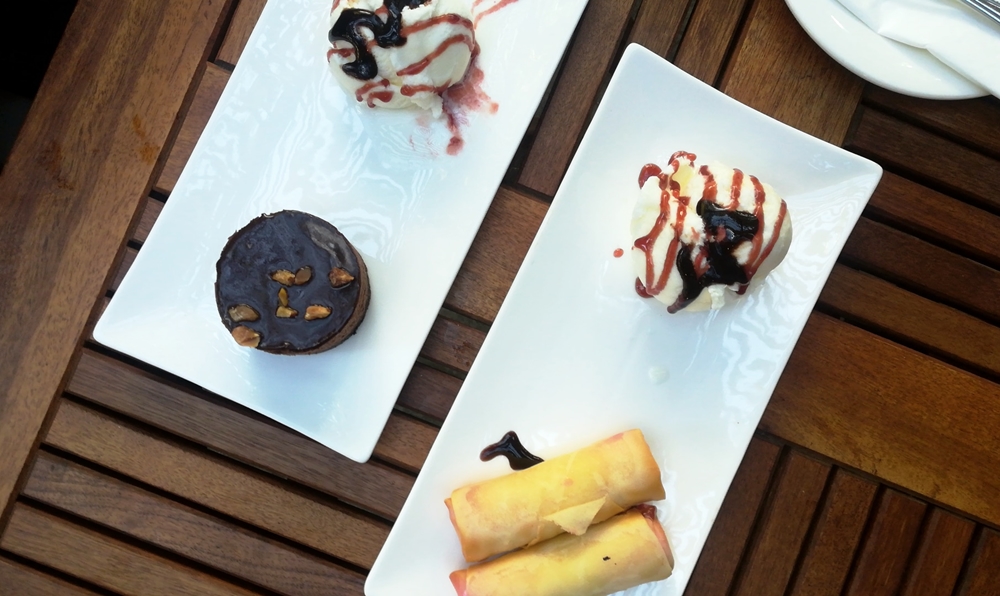 Overall I was very happy with our visit to Umami! There are not many establishments to visit for dinner that side of the world (it is about five minutes from Kommetjie) and even though the sushi pricing was a bit steep, the other meals were well priced. Plus the sushi was divine in it's own right. I think we will definitely be back!
How are you guys finding my food reviews among my millions of beauty reviews? Are you loving them or hating them?!
Buy your own the ENTERTAINER app here.
Rayne XX