Hold onto your scales ladies and gents.. come September 2018 you will be able to find boxes of Carrol Boyes chocolates stocked in your local Clicks stores!
I could not believe my eyes at the Clicks Christmas Preview last week when the news was released to us. I was even more gobsmacked when I saw the chocolates. Each piece is a work of art. EXQUISITE!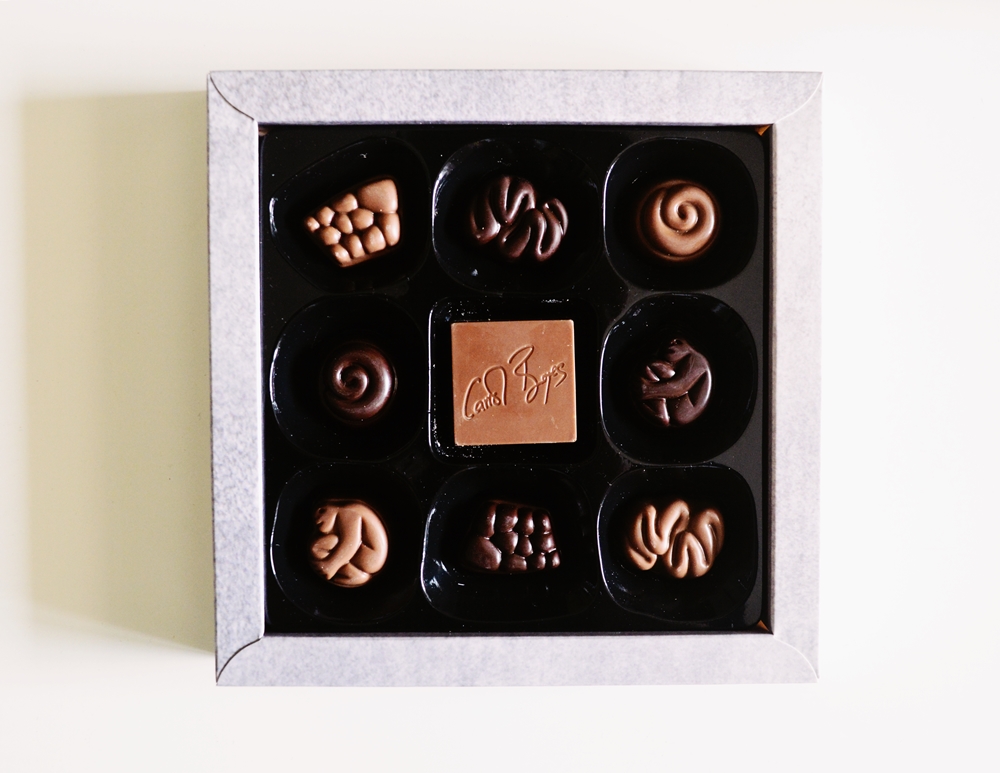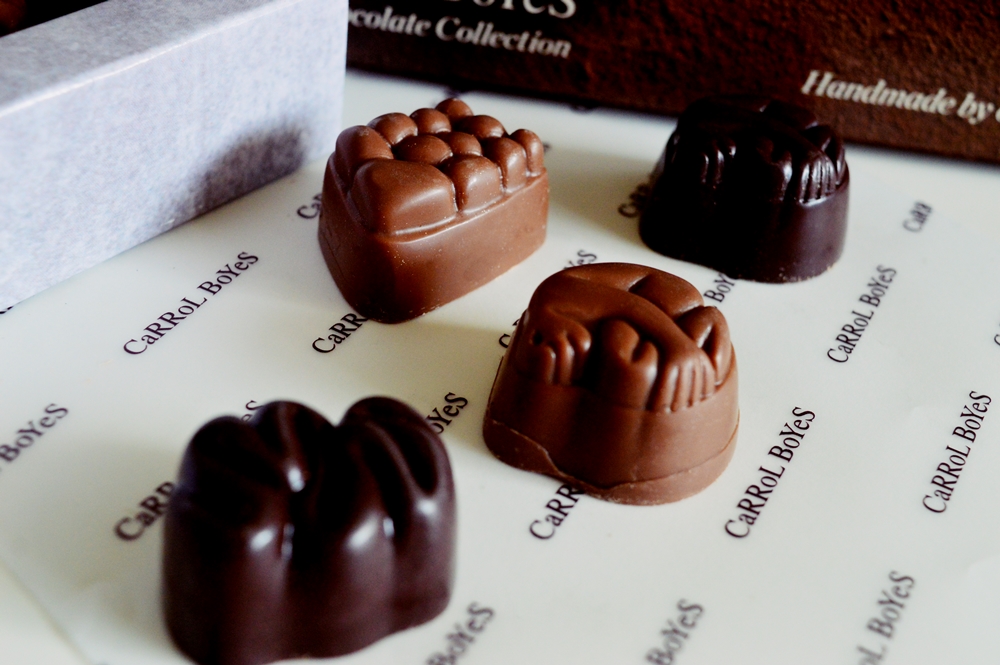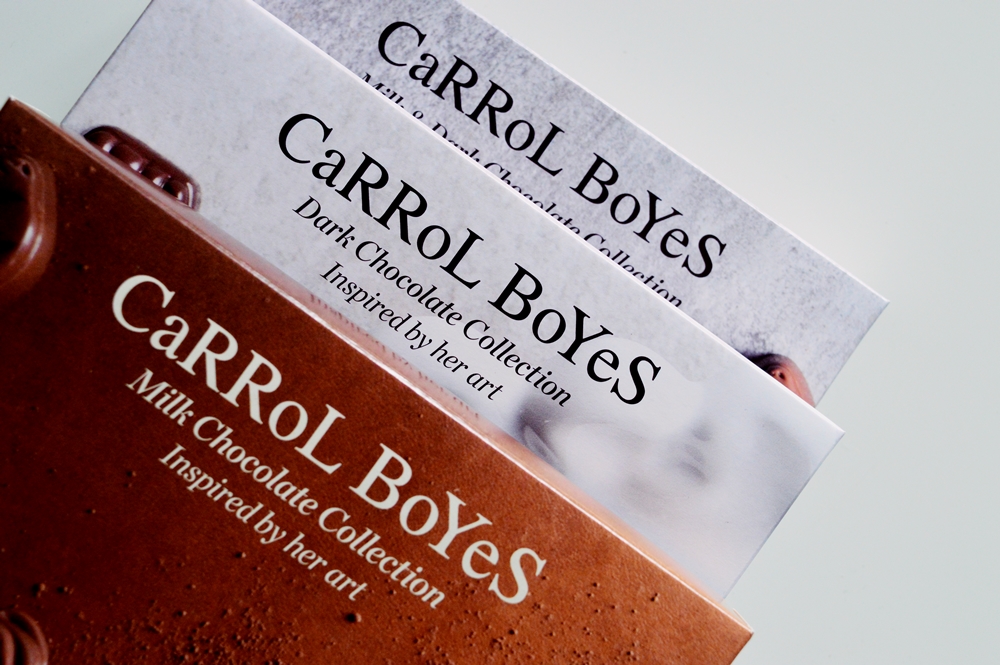 Each box (there are three; Milk, Dark and Milk & Dark) houses nine chocolates, each more spectacular than the last. The designs of the chocolates mirror the welll-known and beloved Carrol Boyes designs which are known to all of South Africa. To name a few; Coil, Quicksilver, Somersault and Pebble.
A box weighs in at 125g, with each individual chocolate weighing 14g. To put this into reference a normal single chocolate from a selection box is 9g. BIG difference! In actual fact, at the Christmas Preview event, the Carrol Boyes display were inviting us to taste as many chocs as we liked. And boy, did they have literally HUNDREDS beautifully displayed. I only had one as I don't have a sweet tooth… but when I opened my goodie bag and saw we had three boxes I opened one to "taste" and scoffed the entire thing (well, I shared with my housemate) in one sitting.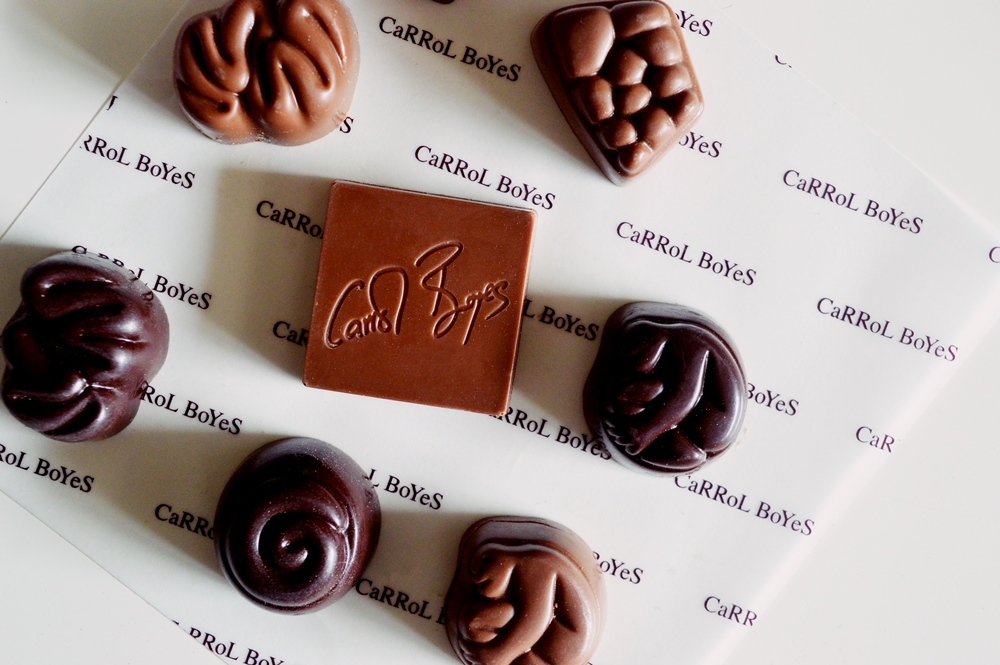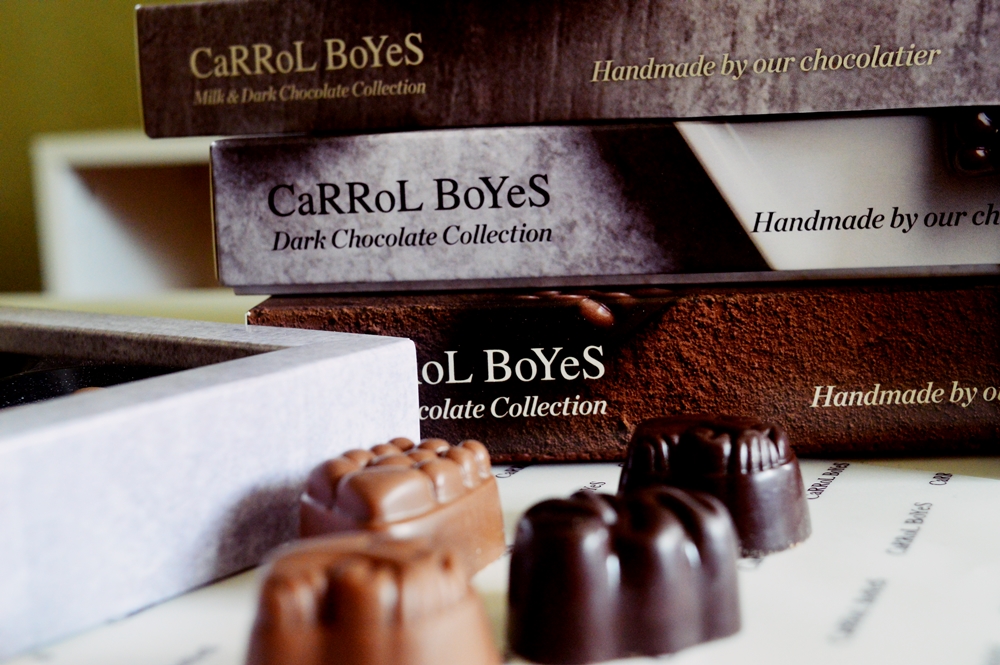 These handcrafted artisinal beauts are not overly sweet or sickly. Hence why I can eat half a box without having a sweet tooth! 😉 But with flavours such as Coffee Ganache, Mint Ganache, Strawberry Ganache and Salted Caramel Ganache, there is something for every tooth under the sun.
As mentioned above, the chocolates come in three variations. They will retail for R99 each and are on shelves from September 2018. They will be EXCLUSIVELY available to Clicks (and the Carrol Boyes website). I think they are already available on the website but I stand to be corrected.
I really was sure these boxes would go for roughly R150 – R200 a pop. They truly are just exquisite to look at!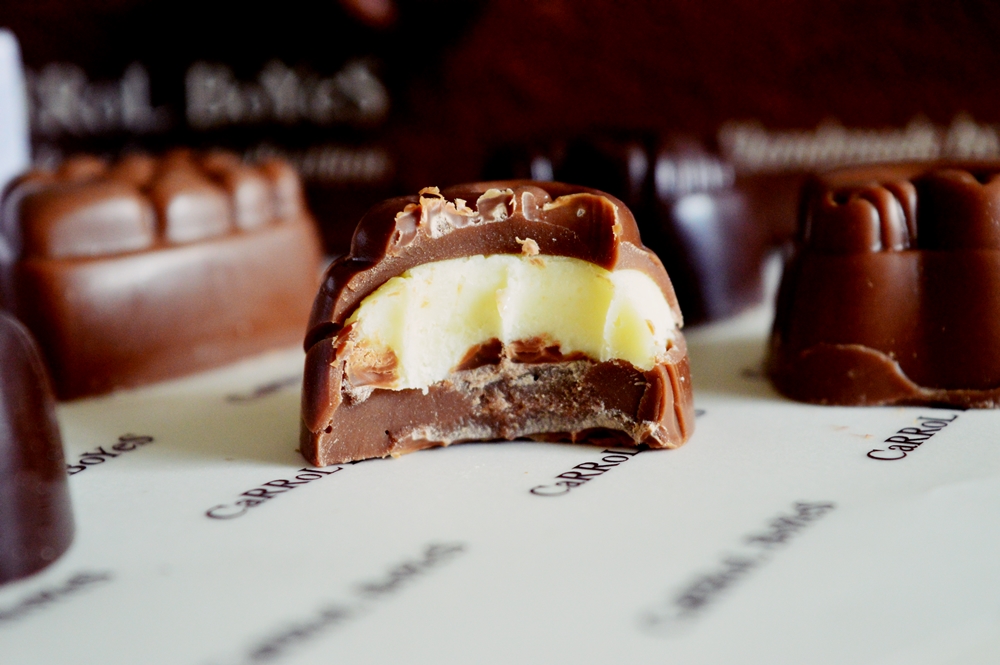 Let me know in the comments if you'll be popping these into someone's Christmas stocking this year. I really think these are the perfect present for someone special who deserves more than the usual Quality Street and hand cream 😉
Rayne XX