The Clicks Beauty Fair happens but thrice a year… Okay… maybe four times a year? Either way, you can bet your bottom dollar that you will find me traipsing through the aisles trying to find the biggest bargains or, even better yet, some make-up and skincare that I have not yet tried.
For this current #ClicksBeautyFair (from 12th Sept '17 – 11th Oc '17) I am working in collaboration with Clicks to assure that you get the biggest, and best, bang for your buck!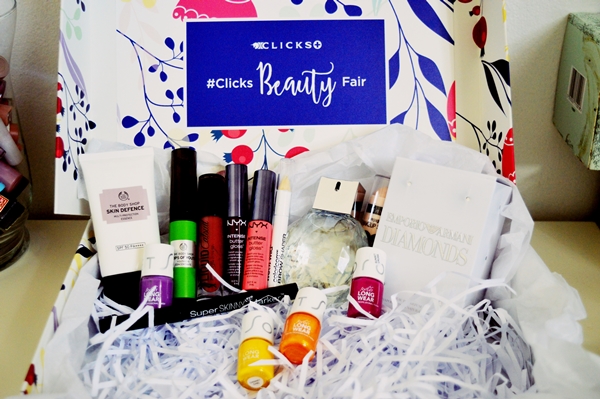 This very gorgeous and generous box was sent to me from Clicks, featuring a few of their most beloved brands that are a part of the Beauty Fair (although, pretty much ALL the brands are on some sort of special!) and this post is going to feature not only those, but products from my personal collection as well. AKA items which I have spent my hard earned money on and loved. At the end of the day, Clicks is ALL about value for money. So lets just into it and let's hope I can narrow it down to less than 30!
MAKEUP
Starting with my absolute favourites!
NEW RELEASES: Yardley, Wet n Wild and L'Oréal have all got brand sparkling new releases on shelves at the moment, with prices starting at only R27.95! The new Liquid Catsuit lipsticks from Wet n Wild have got my stamp of approval already, as you would know if you watch my Instagram stories.
FREE WITH PURCHASE: Yardley and L'Oréal are both hosting specials where you receive free gift boxes (valued at R580 and R500 respectively) with all purchases over R320 and R290. The L'Oreal box includes a mascara and a liner and it is SCREAMING my name! Rimmel is hosting a similar special where you get a darling backpack FO' FREE when you spend over R280. My top pick for Yardley items would be the Even Complexion Foundation. I think I am on my fourth bottle – it is a real gem!
If anything, if you buy absolutely anything, let it the be Colour Matte Riche lippies! They are my ride or die numero uno lipsticks of all time. You can read my rave review on them over here.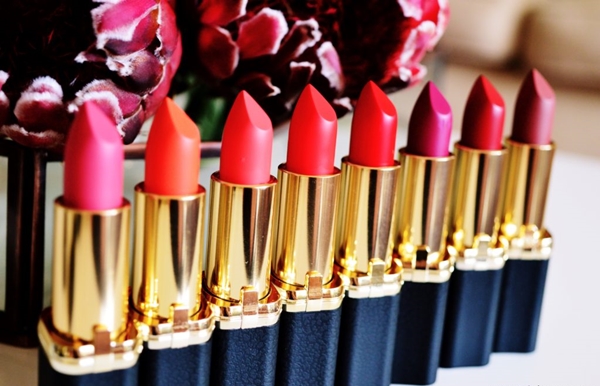 SAVE RANDS: Both Black Opal and Maybelline are offering money off purchases. Black Opal is offering R40 off their pore perfecting powder which I cannot vouch for but looks fab! And Maybelline is cutting R30 off each mascara. This special alone has me itching to log onto Clicks online and buy five Rocket Volum' mascaras! One of the best drug store options of all time.
SAVE A %: Sorbet and Trind are both offering 20% off nailpolishes across the board. This means you can grab some Sorbet options for as little as R23.95 each! I totally recommend Golden Oldie – especially in the run up to Christmas.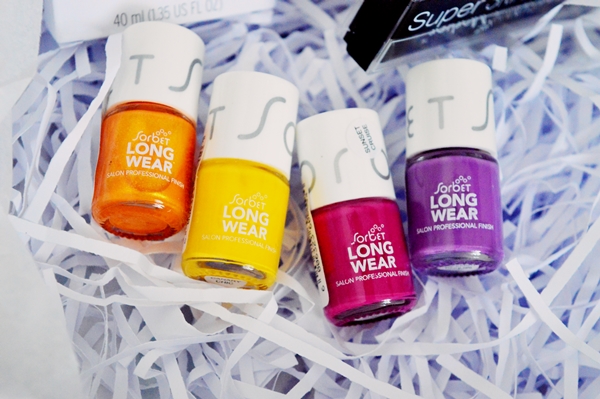 Mix & Match 3 for 2: In my opinion this special is the crème de la crème of Clicks specials. The famous buy two get one free! Revlon is holding this special over their entire range. Just typing that has my heart beating faster! I freaking ADORE Revlon goodies. If anything, I recommend their HD Lip Colours (specifically in Seduction), their All-In-One mascara, their Photoready foundy, Colourstay Brow pencil and their lipliners. I literally have reviews of all of these and more on my blog, so I will link back as many of them as possible!
Another brand on 3-for-2 is Real Techni… Woah, where did you go? I expect you to have jumped in your car already and be on your way to Clicks! I fully recommend Real Techniques brushes, just hands down. Most notably, if I had to choose, I would opt for their Powder Brush, Setting Brush and Contour Brush.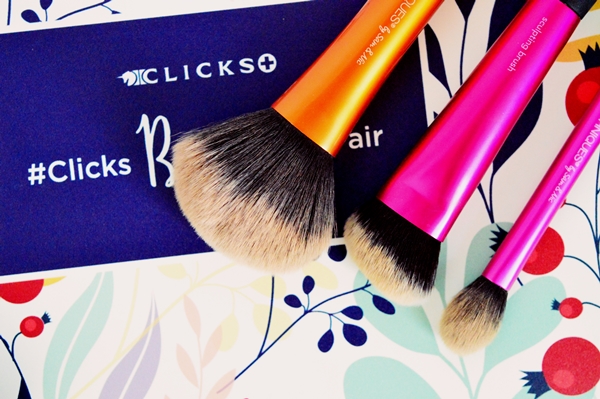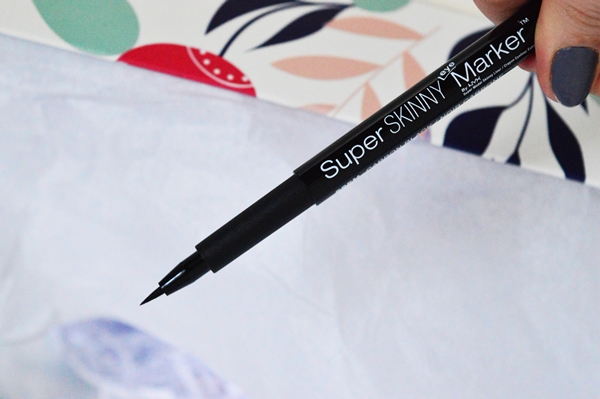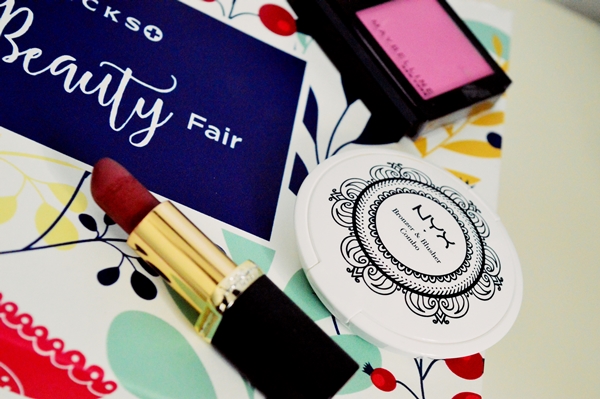 FRAGRANCES
Across the entire fragrance line at Clicks, specials are being held! There are special gifts with purchases as well as brand new releases, too! I especially have my eye on the latest Hugo Boss, Jimmy Choo Illicit and the purple Pleats Please from Issey Miyake. You will also earn incredible cashback on all the amazing fragrances.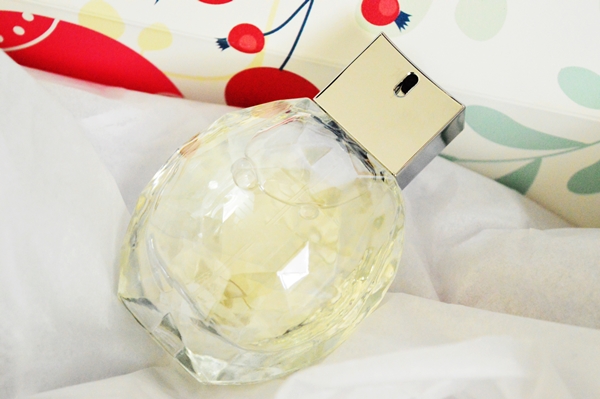 SKINCARE
Make-up will always be my first love but skincare is a close second in terms of hoarding. I just test so much of it! I cannot help myself from buying almost every new range to hit the shelves. Aaand as much as I hate to play favourites, I have to be honest here… The Body Shop is one of the reasons I became so obsessed with Clicks. So just very very quickly I am going to list my ride or die goodies. Vitamin C Microdermabrasion Scrub. Liquid Peel from the Drops of Light range. ALL of the Recipe of Nature masks. The Honey & Oats Moisturising Scrub Mask. The Seaweed Clay Mask. Okay okay, I love their masks! ALL of the hand and body products from The Body Shop are on 3-for-2 special.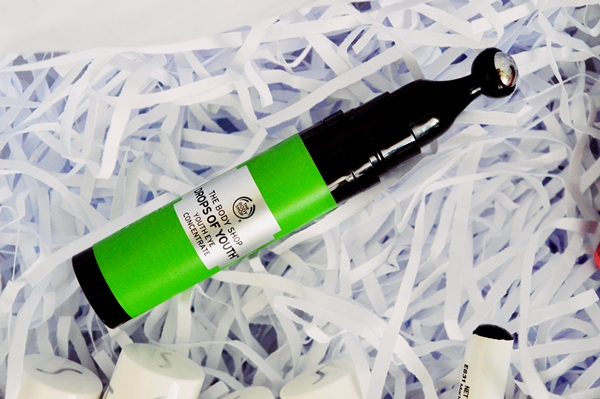 Almost all of the other skincare ranges are also on 3-for-2 special and here are a few more of my favourites:
Eucerin: Anything from the Hyaluron-Filler range. The Urea 10% Plus body lotion and creams.
Noreva: The roll on eye gel. This is a super light and cooling gel formula.
Nivea: The Q10 PlusC day cream. Daily Essentials remover wipes. Oil in Lotion body lotions.
Garnier: Micellar Water x 10000. The Pure Active charcoal mask.
L'Oréal: The Pure Clay purity wash. Pure Clay detox masks. The facial oils (they smell absolutely heavenly too).
Sorbet: One of the most underrated brands from Clicks! There really are so many amazing choices here but a few of my top choices would be: Hydro Skin Lip Therapy. Hydro Skin 3-in-1 Cleanser. ANYTHING from their Renew & Rejuvenate range.
All of the above mentioned skincare range are on 3-for-2 special! Sorbet, however, is also cutting chunks off of their spa products. For the duration of the Clicks Beauty Fair, you will be able to pick up the Facial Cleanser for R263 (saving R66) and the Sillicone Facial Cleanser for R199 (saving R50).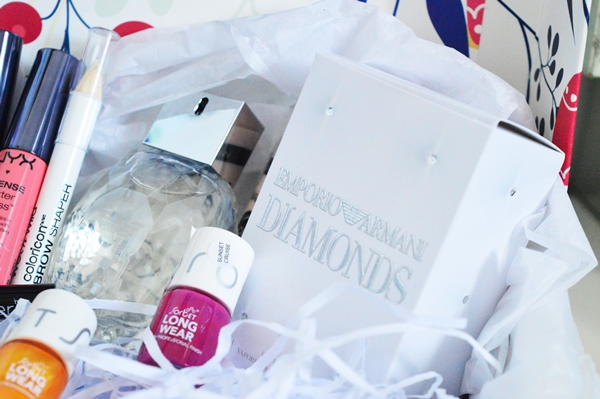 And that is it guys for my favourite picks for the current Clicks Beauty Fair. And remember, you can shop the sale online if you won't be able to get to Clicks before next Wednesday. You can still take full advantage of the specials online and have your package delivered to any Clicks store of your choice. AND if you spend over R300 you have the option of having your package delivered to your front door. I don't think I need to give you any more reasons, but if it is value you are after, pop on over to Clicks online right now!
Be sure to keep your eyes on Instagram over the last few days of the #ClicksBeautyFair as there is an incredible giveaway in the making!
Rayne xx