WOW. It is times like these when I reeeeally contemplate starting a Youtube account.
I somehow missed April Faves. I had a half written draft sitting for weeks and then life happened. Now we are nearing the end of May and I am just itching to write a favourites post! Why, you ask? Only because I have freaking fallen head over heels in love with so many products lately.. Be ready for a super gushy looooong post.
Exuvience Bionic Oxygen Facial Mask
Officially the craziest and coolest mask I have ever tried. I have a full length review post coming up which will be published as soon as it has been publicized on the blog that it was originally written for. It is quite pricey and works like a dream. I use it sparingly because of the price tag but it really REALLY is my new go-to treatment for refreshening and brightening up my skin. Price tag: R990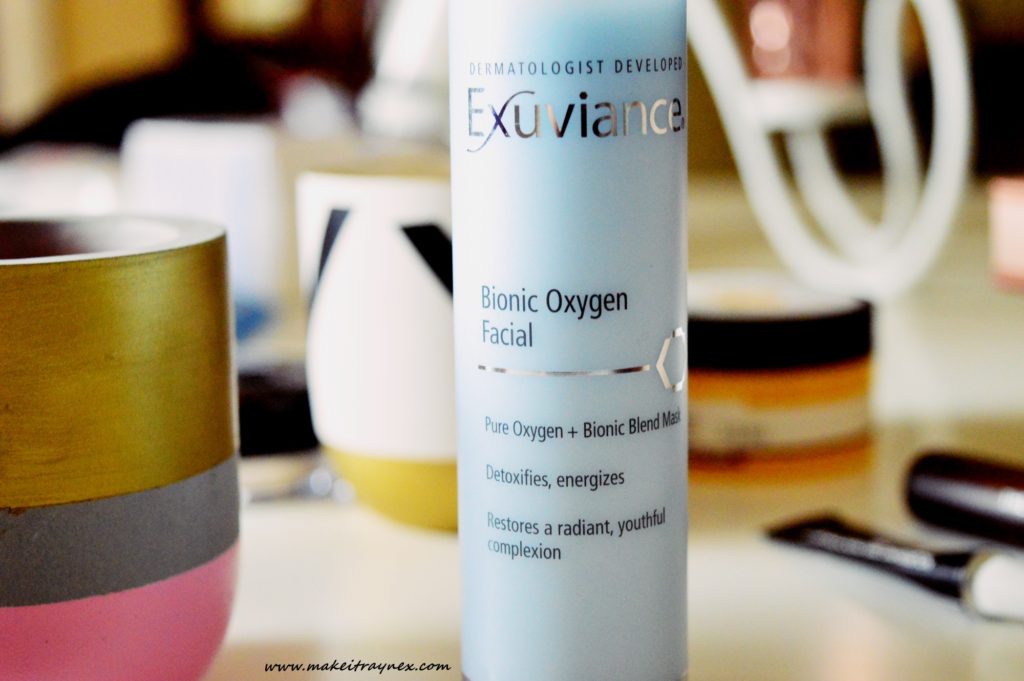 Physicians Formula highlight and bronze quad

This is probably my favourite favourite this month! I cannot find much info on this quad online but damn damn DAMN. I am obsessed. I've rarely use Physician's Formula products but this quad was made for my skin tone. The highlighter is popping, the blusher is my perfect shade and the product is super blendable. I usually stay away from "do it all" palettes but I have been using this pretty much daily. I cannot find this online at all so no idea on costing. Price tag: UNKNOWN but probably about R150 – R200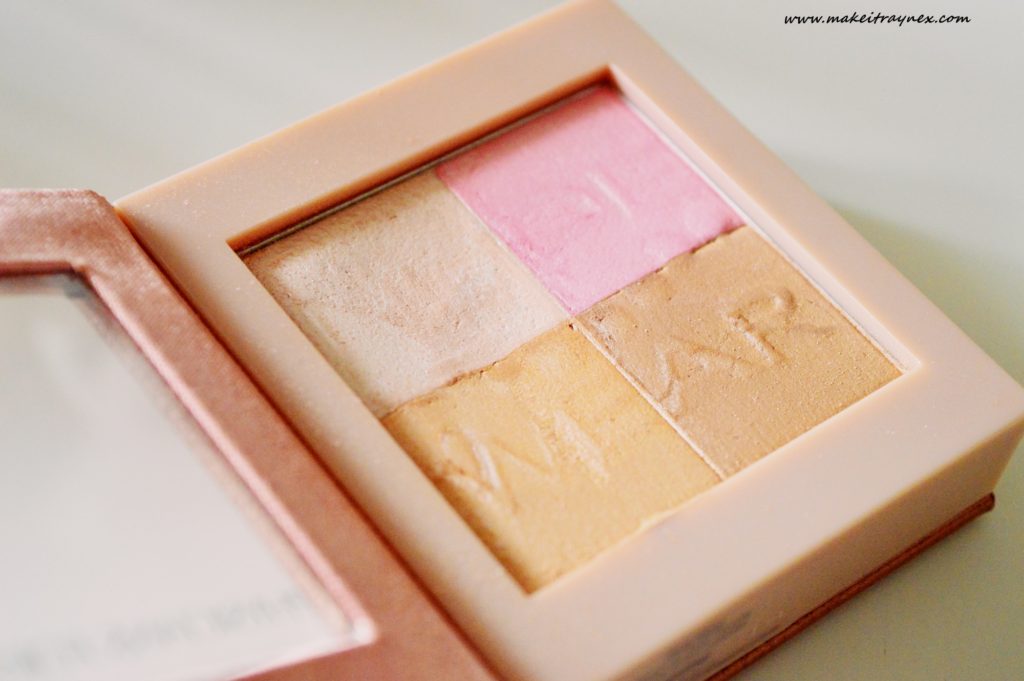 LA Girl powder
I used this powder aaaages ago as my daily setting powder. Recently I went through my blog stats, just for kicks, to find out which brands people love reading reviews on the most. Turns out this LA Girl review is my most read post EVER. Like, even more so than competition posts! So I have been using it a bit more lately and fallen back in love. The consistency is sooo finely milled and perfect for baking. It does not come with a crazy price tag and for this reason I reach for it on a daily basis. Price tag: R59.95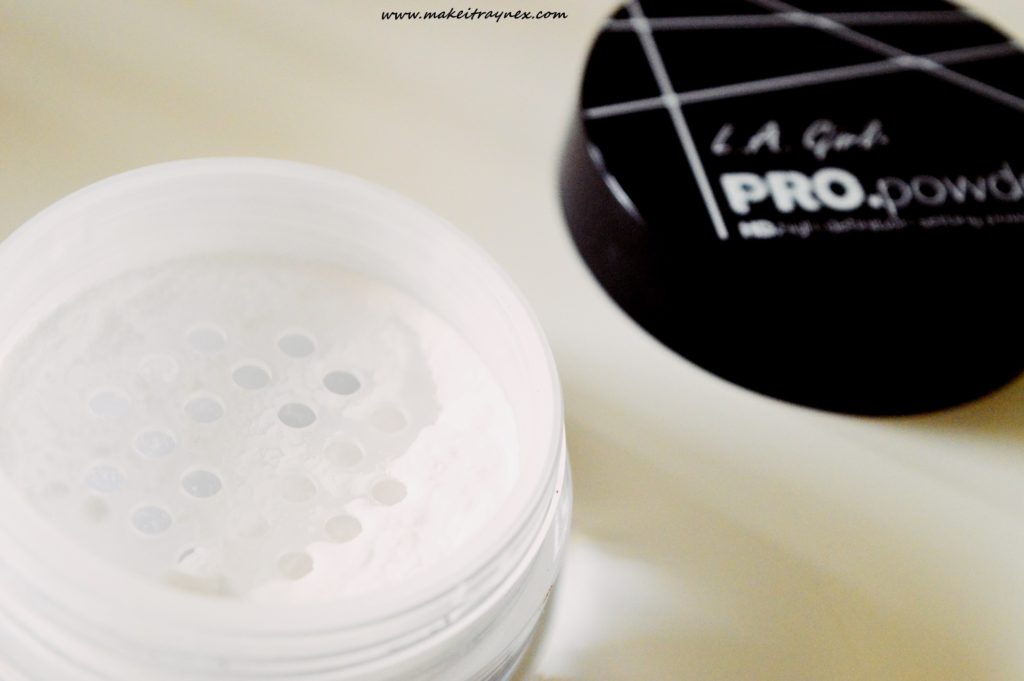 Almay Age Essentials foundation
Another product that I used to be obsessed with and have started to love again. I used to rave about this foundation (and the matching concealer) and I have re-discovered why I love it. It glides on perfectly with a great medium coverage. I love it for an "everyday at work" choice. My only qualm is in creases in your eyelid, but just keep an eye on it before you apply your eyeshadow and you are good to use it. You can see my previous review on the foundation by clicking here. Price tag: R269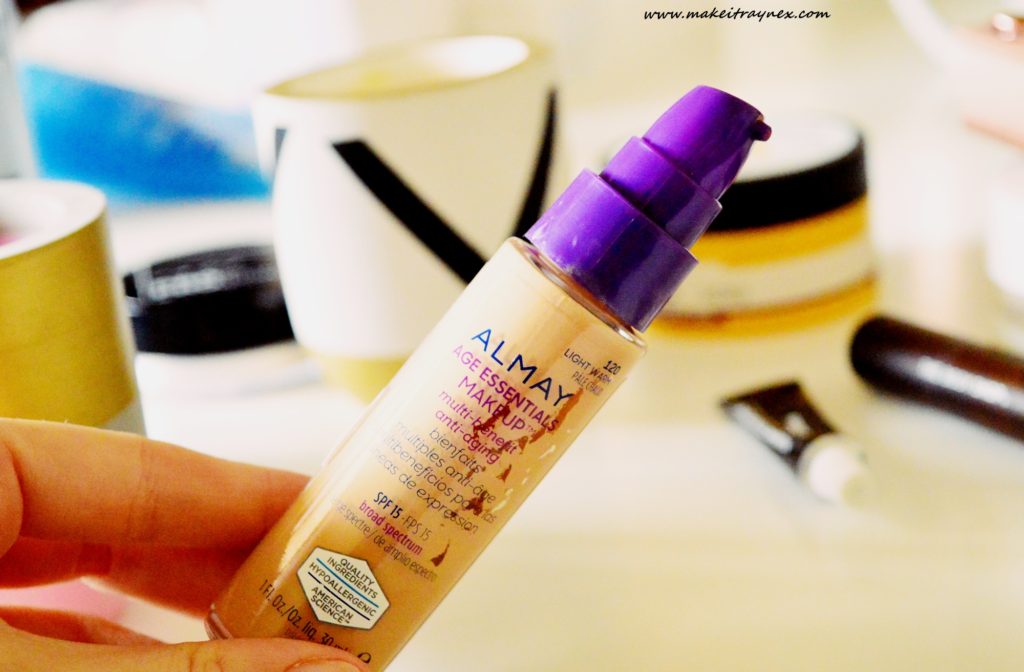 Davine's Lip cream for him
I don't even know where I got this His 'n Hers lipcream set but I cannot find anything about it online. The two are very similar but the male one has a strong menthol scent which I love. This little tube has kept me going for almost three months now and it is so close to being finished. If anyone knows where I can find Davines, please shout! It i such a perfect product in the Winter weather when cracked lips start to happen. Price tag: no idea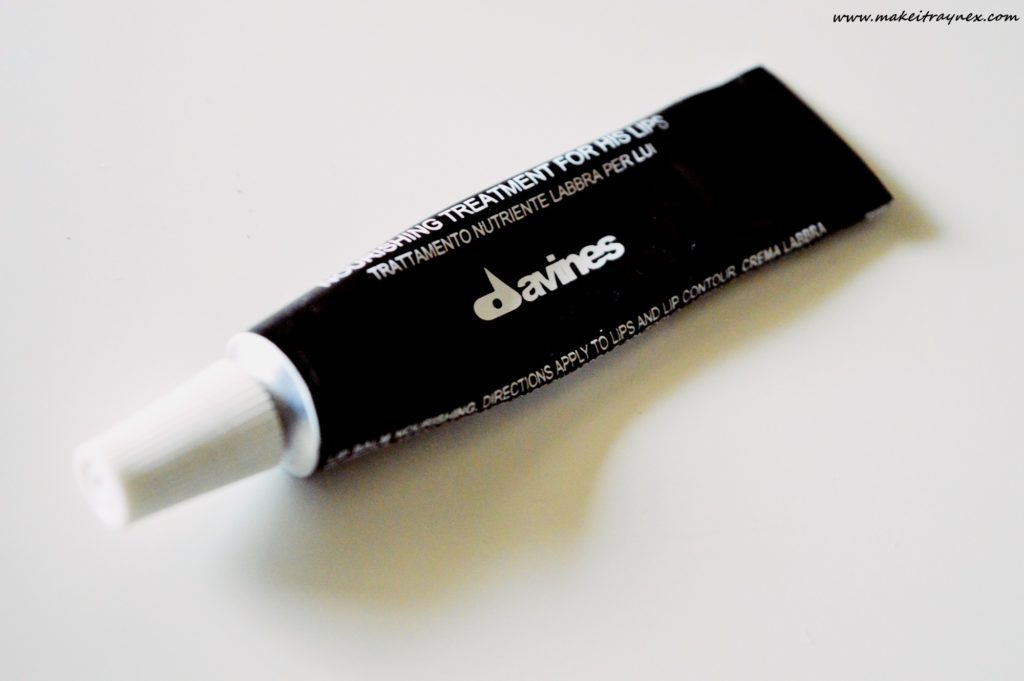 Eucerin Cleansing Milk
A day I never thought would come has arrived. This Cleansing Milk has overtaken my beloved Garnier Micellar Water! Yepp.. you heard me. I don't want to say too much as this is a new favourite to me and I want to write a proper blog post but I love it! It leaves your skin feeling so cleansed, so fresh and so soft! Price tag: R145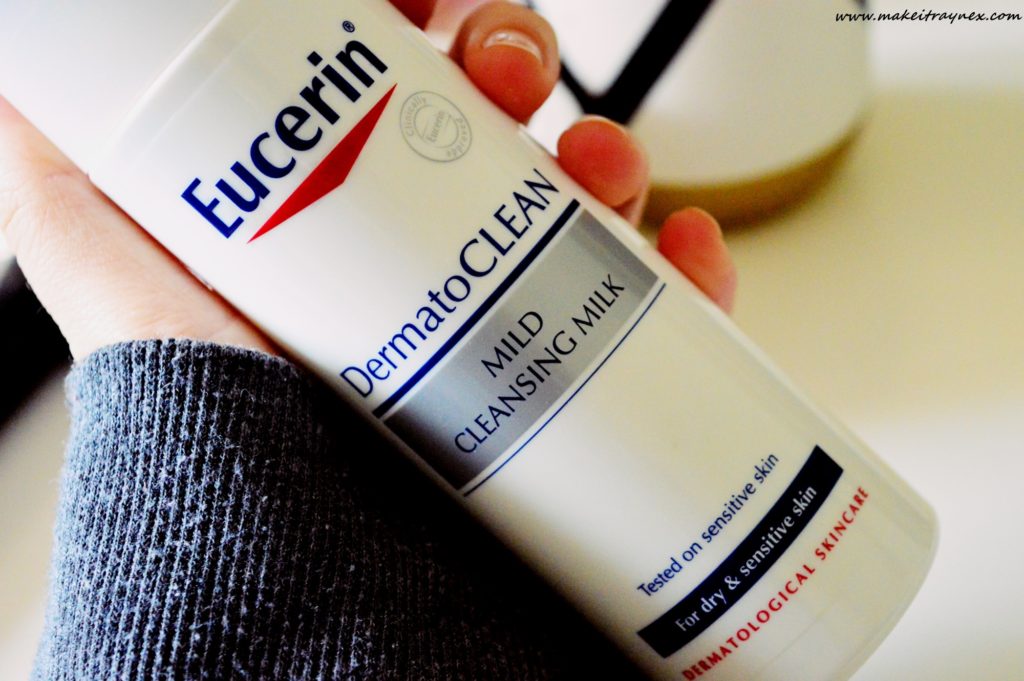 Cotton On candles
Everyone adores the Cotton On range of candles. I myself am not a fan of super sweet scents and you think these scents – Watermelon Lemonade and Caramel Vanilla – would be a bit too much. They are however divine and perfect for burning in the evenings. These are the "cheaper" candles available as Cotton on does stock fancier candles with more luxe packaging. I am a great fan of those too, but mine are completely used and would not have made for a pretty picture! Price tag: these were picked up on sale at R50 a pop. The more luxe candles are between R149 – R299.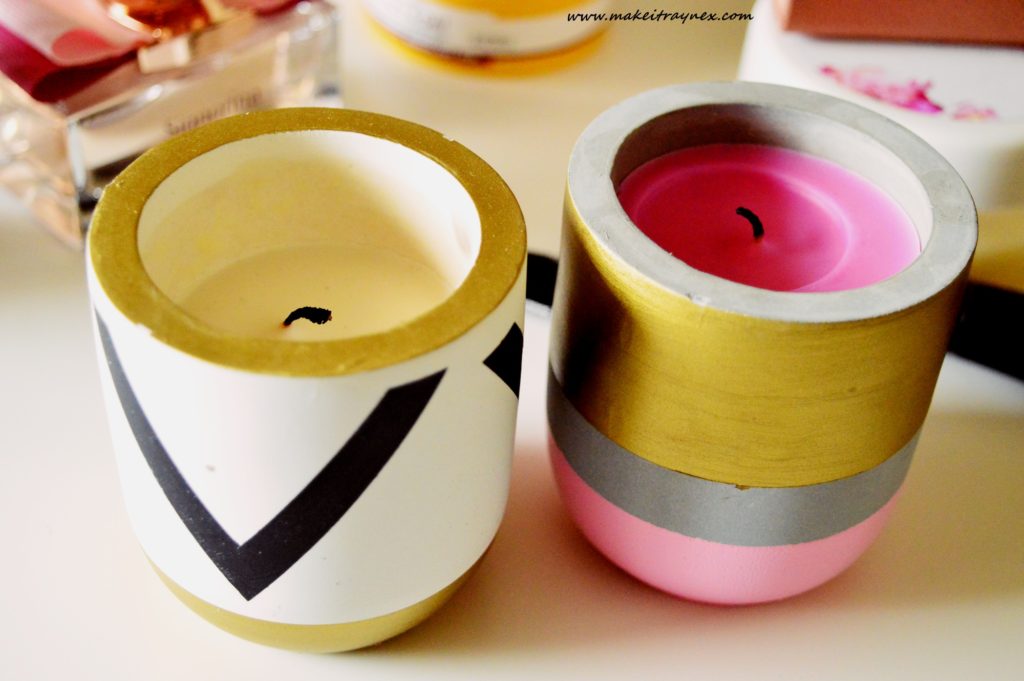 Salvatore Ferragamo Signorina perfume
I have been using this for about three months now and it just does not get old. The scent is suitable for Summer and Winter and I am just looooving it more than ever. The bottle is also just the sweetest thing ever – perfect for the background of blog photos 😉
I did a full length review on this scent last month, which you can read here. Price tag: R1,110 for the 50ml.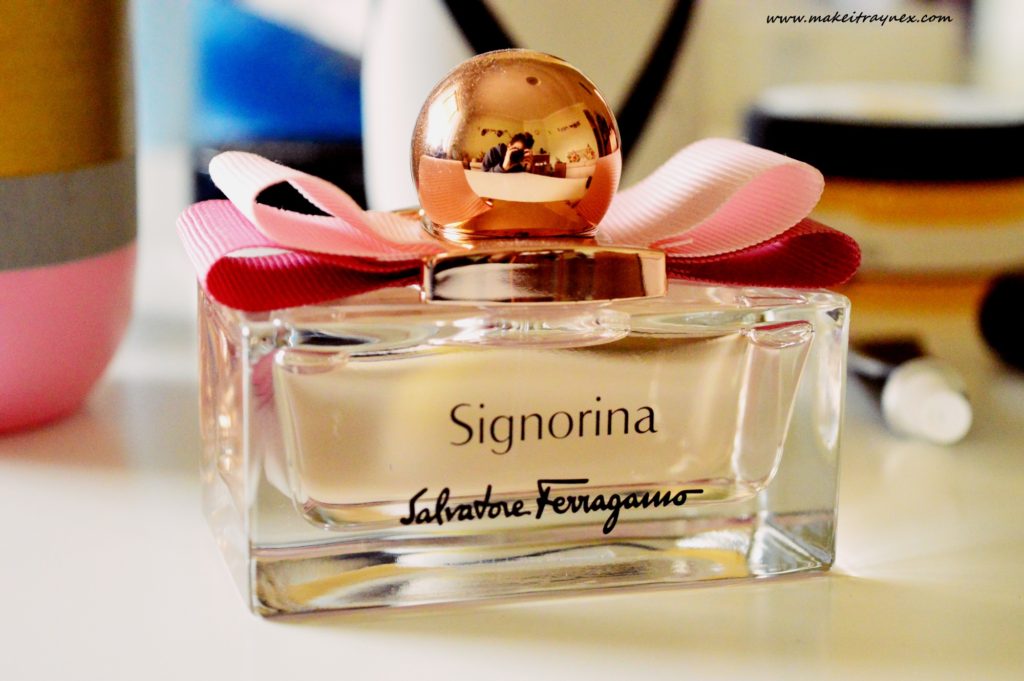 The Body Shop Buffing Brush
This and the next product are both from The Body Shop and I am just sooo in love with both of these.I really cannot rave enough. This buffing brush is THE BRUSH of the moment in my eyes. It buffs the product into your skin so perfectly. It pretty much has a blurring effect no matter if you are using BC cream, CC cream or foundation. I have suggested this brush to anyone and everyone who asks and at this rate it will be one of the brushes that I purchase multiples of. I love it! Price tag: R180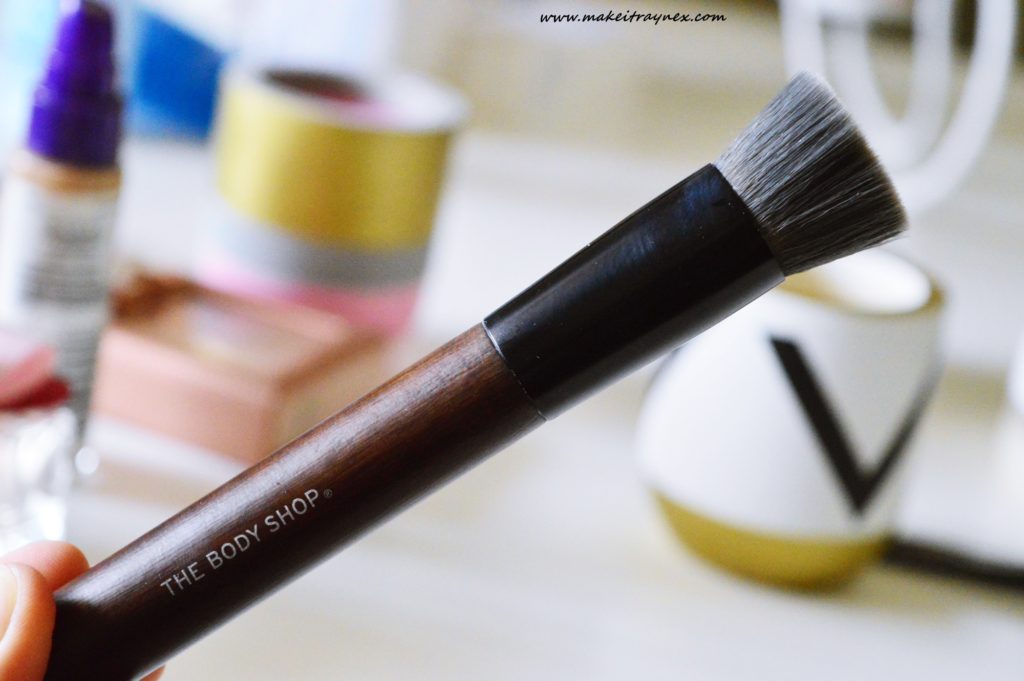 The Body Shop Oats & Honey Moisturising Scrub Mask

Like I said above. I am obsessed with this mask. So much so that it has been featured on my Instagram multiple times. It is super affordable and this range contains five or six different types of mask. I have dehydrated skin with slight texture problems, so this mask is just made for me. It smells delectable, it feels fantastic and I cannot get enough of it. Generally I do not like honey products but this just feels great and the oats add to the gorgeous smell. Price tag: R180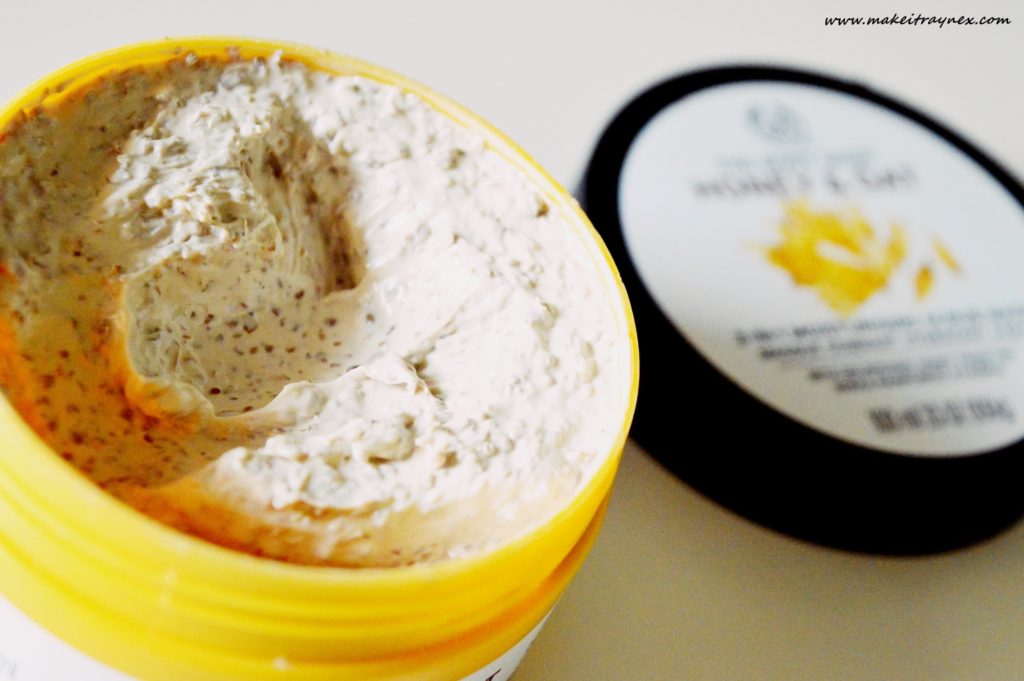 So that is a whopping TEN favourites! I feel like this is the first ever time I included a bit of everything. Okay, so no haircare product now that I think abut it. If you made it to the end of this post – WELL DONE. I seriously need to start a Youtube account. My fingers are practically broken after writing this novel.
Be sure to leave a link in the comments to your own monthly favourites post – because I am hella nosey!
Rayne XX