Spoiler alert: I loved this product. If you are ready to read one heck of a loved up post then keep on reading. There is ONE negative about these though, so if you are keen to find out what that is, then also keep on reading..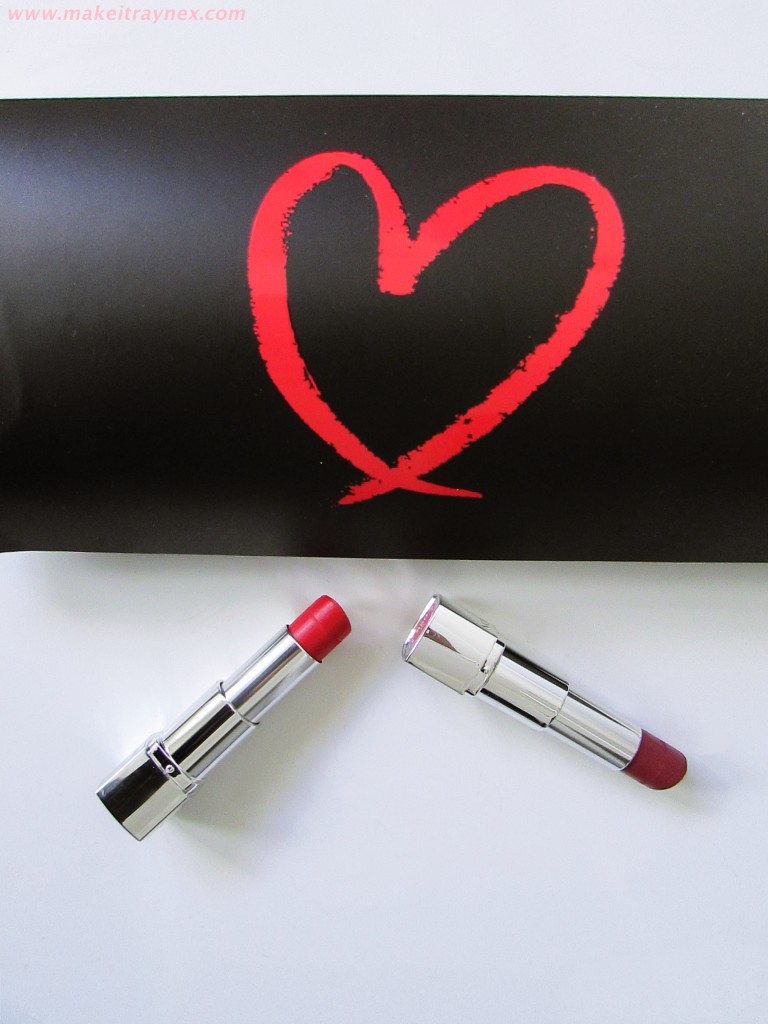 I had two of these Revlon HD Lipsticks in Iris and Poinsettia for about three week before I actually got around to trying them out. The reason being that I did research some reviews on them before swatching and I saw a few not-so-lovely reviews so I felt very meh indeed.
Firstly, the consistency.  It is fabulous. The closest lipstick I can compare it to you would the Rouge Edition range by Bourjois. If you kept up with my past Lip Looks you may have seen me raving about Brun Boheme and I stated that it was currently my favourite lipstick formula ever. These are very similar in consistency and creaminess. They are thick without being sticky, and sleek without feeling wet on your lips. You don't need to top it with lipgloss as its possibly the least drying of all lipsticks.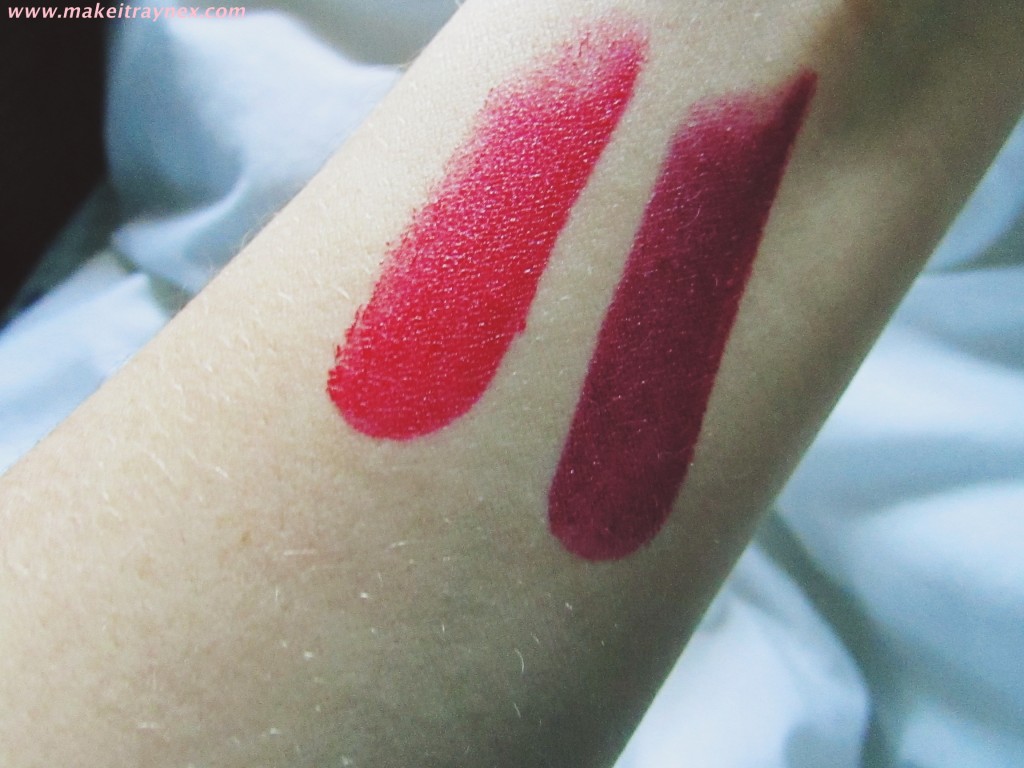 When I applied it and accidentally smudged it I had a bit of trouble with getting the colour off my skin. Its all fine and well when the colours stays on your lips but I managed to smudge it halfway up my cheek and it was a mission and a half to get it off. Which seems kind of weird as its not a lipstain at all, but it somehow managed to attach itself to my cheek as if it was planning on moving in.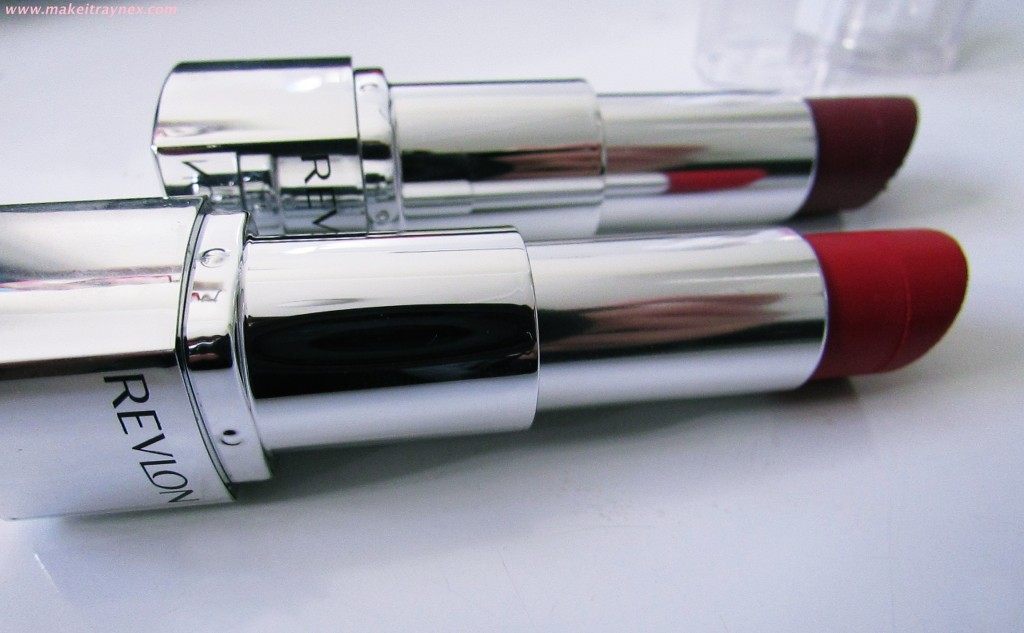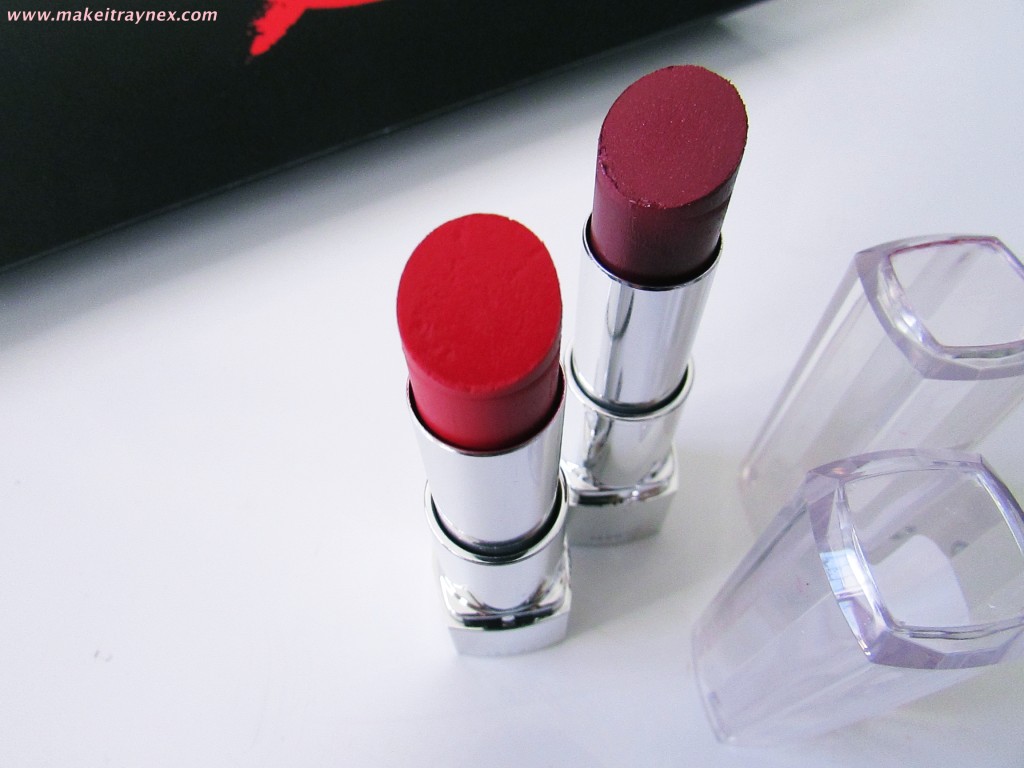 Now that I think about it, that previous statement sounds like a negative point but it's actually not 'the one negative' that I mentioned earlier. Overall I LOVE the packaging. It is classic and sleek and shiny which is what you want in a lipstick. However, when you try and put the lid back on it is HELLISH. The lipstick does not wind back down into the tube so chances are you will end up nicking the edge of the lipstick on the lid, thus making a big  mess and changing the shape of your lipstick's stick. Not the greatest.
Iris is a gorgeous purple shade (not to be mistaken as a plum colour) with a slightly red undertone. And Poinsettia is a rich morange shade. Both are PERFECT for Winter right now.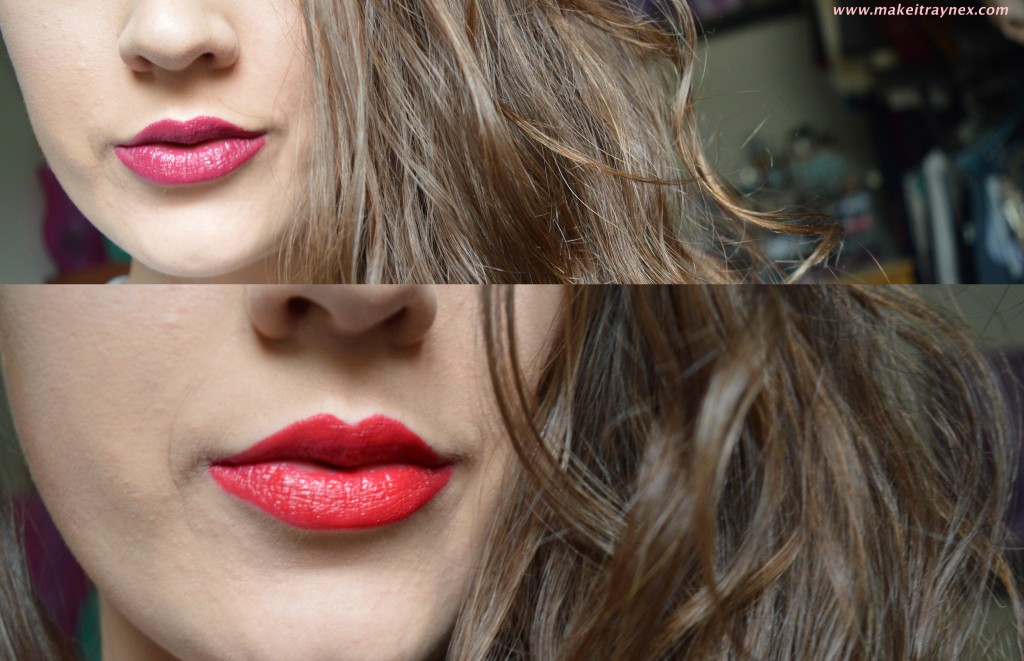 Apart from that it really is a winner of a lipstick. One of my favourites of the year by far!
Have you tried any of the lipsticks from this range yet? Did you love it as much as I do?
Rayne XX