Meet my new favourite eyebrow shaping kit. I always ooh and aah over whether I should post products from brands which are not available here because I see so many bloggers posting items which are just completely unavailable to us. And I mean that they are not for sale here and they cannot be shipped here either, and I am not down with that. However, Make-Up Revolution is a brand which I have been using for about a year and all of a sudden loads of my beauty blogging friends are using their site to ship products over – YAY! Therefore I decided that I would continue to post reviews on items which are still available for shipping to South Africa.
The Focus & Fix Eyebrow Shaping Kit contains three brow shadows and a wax cream. I personally do not use the wax cream anymore because I feel like its a bit pointless applying your shadow perfectly and then smearing the wax on top – its almost guaranteed to go skew or blotchy. The colours are meant to be quite blendable so that you can mix and match if you cannot match perfectly to one of the colours (there are two palettes; Medium and Dark, containing three shades each) but I think the chances are good that you will find your perfect colour without needing to mix the others.

It comes with the smallest brush in existence which I laughed at the first time I saw but I tried it out and it works like a bomb. I usually use a normal long handled angular brush to fill in my brows but this teeny tiny one works even better. Gasp.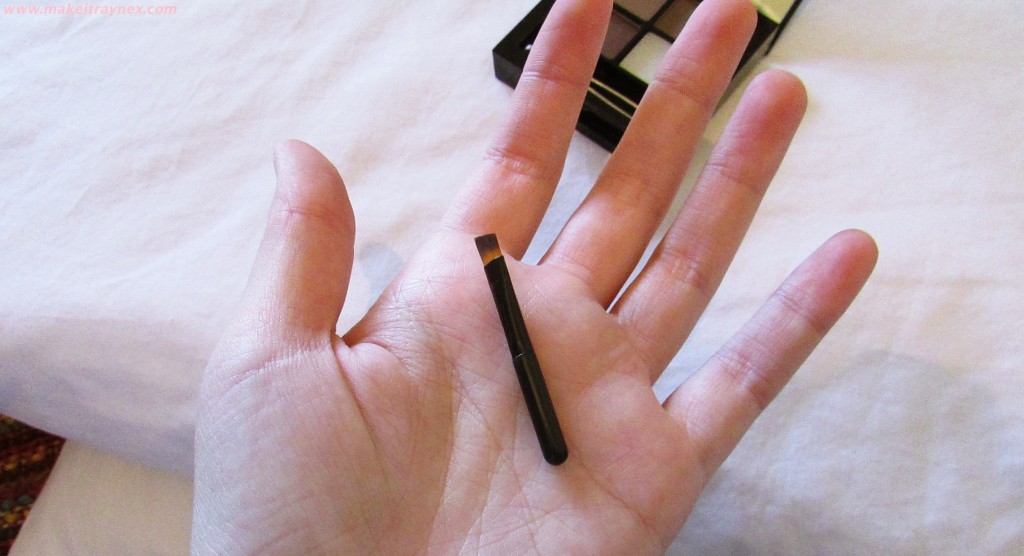 Most eyebrow kits come with a highlighting powder but this one does not. It would make life easier if you are travelling and applying make-up. Nevertheless this is still my favourite eyebrow shaping kit.
BEFORE AND AFTER (Yes, GOSH, a no-make-up face)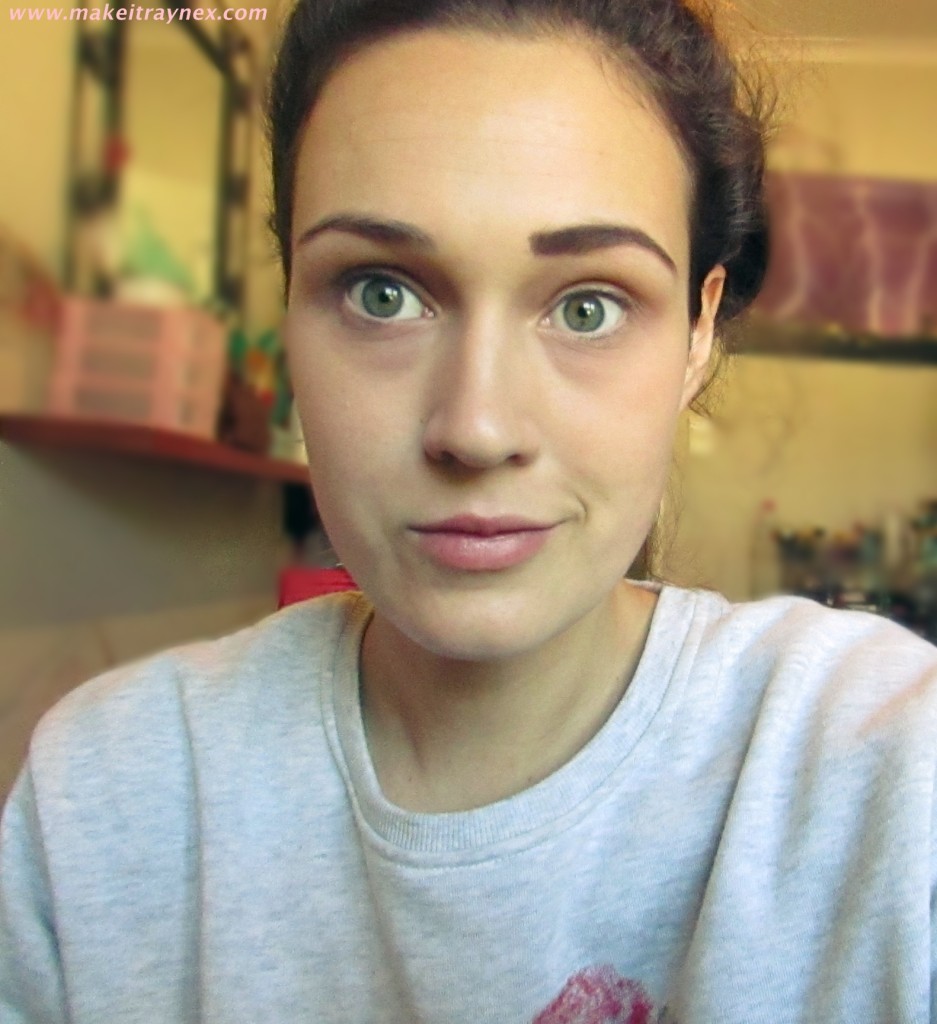 What do you think of this item?
You can order items from Make-Up Revolution here, and shipping to South Africa is around R120.
Rayne XX