Around the World with the Limited Edition Eight Hour Skin Protectant from Elizabeth Arden {REVIEW}
One of the most iconic skin products from Elizabeth Arden – never mind of all brands of all time – would be the classic Eight Hour Cream. The original would be the Skin Protectant but EA has come to release everything from Eight Hour Lip Balm, Night Cream, Hand Treatment, Miracle Oil, the list does not end…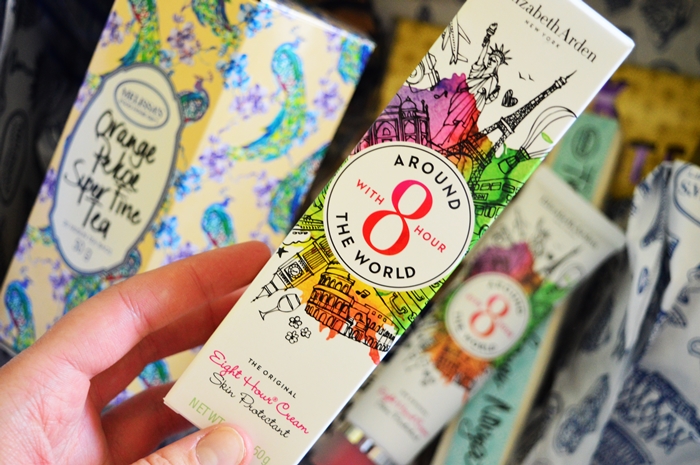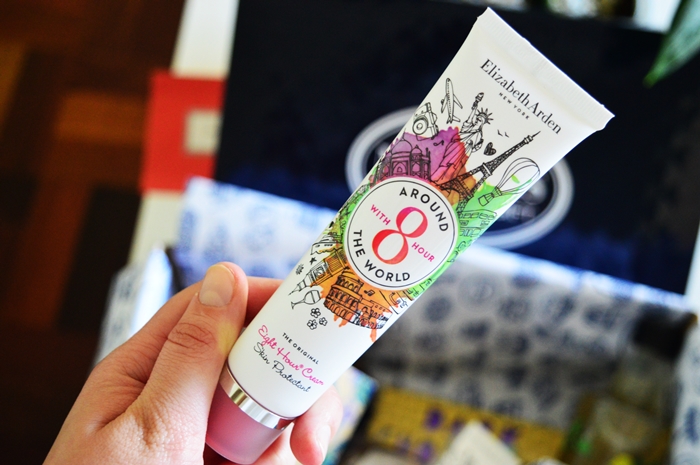 In preparation for the December holidays, a limited edition of the classic Eight Hour Cream was created. And just look at this outstanding packaging! The original formula is housed in the original white tube but it is splayed with iconic international emblems such as the Statue of Liberty, the Eiffel Tower, Big Ben, a double decker red bus, some wine, and more.
Unfortunately for me (but not so much for my wallet), I had no plans to travel for my December holiday. Nevertheless, living in scorching hot Cape Town means I have PLENTY of uses for my Eight Hour. And coupled with the fact that I live in Fish Hoek, the windiest town our side of the Lentil Curtain, you can well imagine how sunburnt and chapped my skin, nails and lips get.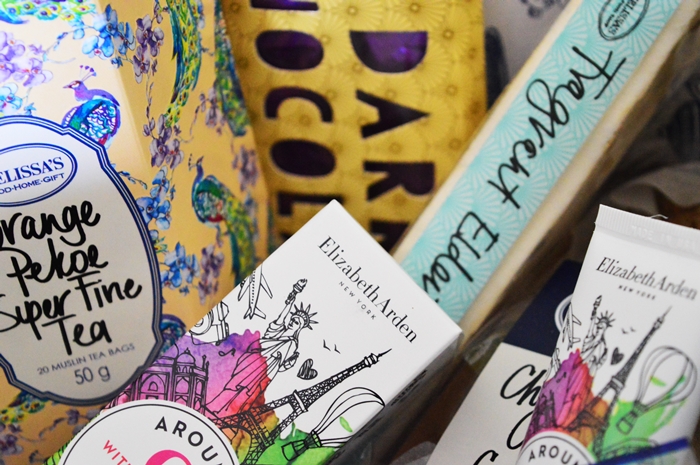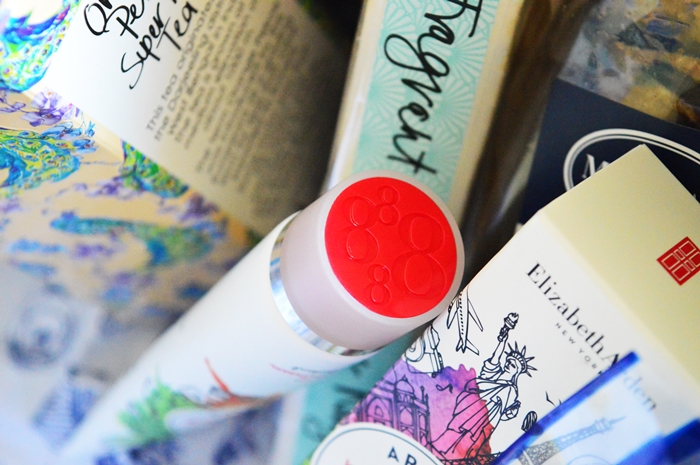 Just a few of the uses for your Eight Hour Skin Protectant would be:
Soothes sunburnt skin
Alleviates the stress on chapped lips
Moisturises dry and tired skin
Shapes brows
Smoothens down split ends
Softens cuticles
The above listed are just the few that I regularly make use of. But I can hands down say that the reason I keep my Eight Hour Skin Protectant on my bedside table is for dry lips and dry skin. I don't apply this to my entire face (which you are welcome to do and I have seen this technique raved about) but I like to use it in conjunction with my regular skincare regime. I have dehydrated skin and for some reason the skin around my nose area is INSANELY more dried out than the rest of my face. For this reason I apply a thick layer to that area and it works wonders. I also found, through trial and error, that lathering this onto your delicate skin after an at-home waxing session is incredible. After waxing my brows they feel instantly soothed by some Eight Hour.
So while I did not go traveling this past holiday, I will definitely have this in my carry on bag when I head to Mauritius in April!
You can purchase the original or Limited Edition of the Eight Hour cream from most Foschini, Truworths, Red Square and Woolworths. The price stays the same for both at R285.00
Rayne XX