Sorbet Empowering Women: Two Good to be True {PRESS RELEASE}
Sorbet Empowering Women: Two Good to be True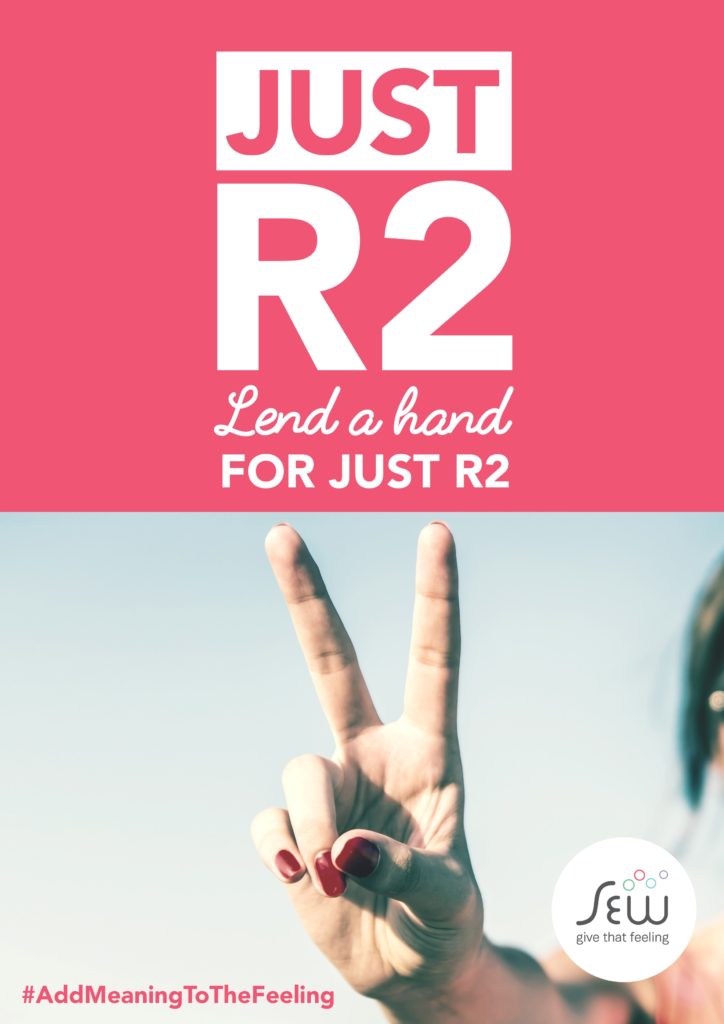 Sorbet Salons nationwide are raising awareness in their communities for South Africa's less fortunate women with just one, million dollar question: "Are you willing to lend a hand for just two rand?"
In an effort to raise funds for Sorbet Empowering Women's mission (SEW) of securing employment for 170 previously disadvantaged women by March 2018, Sorbet guests are now invited to support the upskilling journey by choosing to add just two rand to any Sorbet products or treatments.
The SEW social initiative, created in partnership with The Clothing Bank – a non-profit organisation focused on empowering unemployed mothers to social and financial independence – was established in 2014 with the aim to improve the earning potential and circumstances of previously disadvantaged women in South Africa. This birthed the SEW Academy for learners, providing aspiring individuals with the sponsored beauty skills-training and potential full-time employment they needed to become qualified nail technicians.
However, with the unpredictable economic status, SEW and social upliftment programmes alike have been faced with climbing costs, totaling the qualification fees per SEW learner at around R15 000. This means, in order to reach their employment goal of 170 women by 2018, SEW will need to raise an overall amount of R2.5 million to make the kind of big change Sorbet is committed to championing.
"But a big change doesn't have to mean a big ask," explains Jade Kirkel, Marketing Manager of Sorbet Group. "For just two rand at a time, we can all add to the journey of making a difference in someone's life," says Kirkel.
With the heart of Sorbet beating to the sound of its ethos of "giving that feeling", says Sorbet CEO and founder, Ian Fuhr,"Small change can create big change – and there is no greater gift in life than giving someone the opportunity to fulfill their potential. This idea of giving that feeling to our guests and our communities is an unconditional Sorbet creed, and it is what sits at the soul of Sorbet," ends Fuhr.
In addition to SEW/Relate beaded bracelets available for sale in stores, the option to make secure donations online via the Givengain website, as well as Sorbet's numerous fundraising events for SEW, the recently launched Sorbet "Just for Two" initiative is yet another way loyal Sorbet guests can lend a helping hand; to make a fundamental change to the lives of women, their families, their communities and their futures.
You only have to read the SEW Storytellers columns to truly appreciate the value in the jingle jangle of your small change. For real-life stories, inspiration and tales from these women that have risen to the modules and that have earned their glory as qualified and employed SEW graduates, see more about SEW at www.sorbet.co.za.
Guests can also make their contribution by purchasing Sorbet SEW bracelets in-store, as well as, the newly launched Sorbet Man Sew bracelet arriving this festive season. "These make for perfect gifts and stocking fillers, especially for those looking to give a gift that keeps on giving" adds Kirkel
Rayne XX