'Life With Rubi' Campaign Interview with Elyse Knowles x Rubi Shoes
GOOOD MORNING and a huge HAPPY MONDAY to you all.
I have been meaning to post a few more 'fashiony' posts but as I am just too busy to post regular OOTD posts, I thought that this interview with Elyse Knowles would be an interesting read and still very fashion related.
Elyse is Australia's current 'It Girl' and she has been featured in all kinds of campaigns – from Billabong to Talbot – and she is now the face of 'Life With Rubi' which is Cotton On's latest shoe campaign.
This new range has just been released in South Africa. I am a HUGE fan of Rubi sunglasses and I am super keen to get my hands on some Rubi shoes!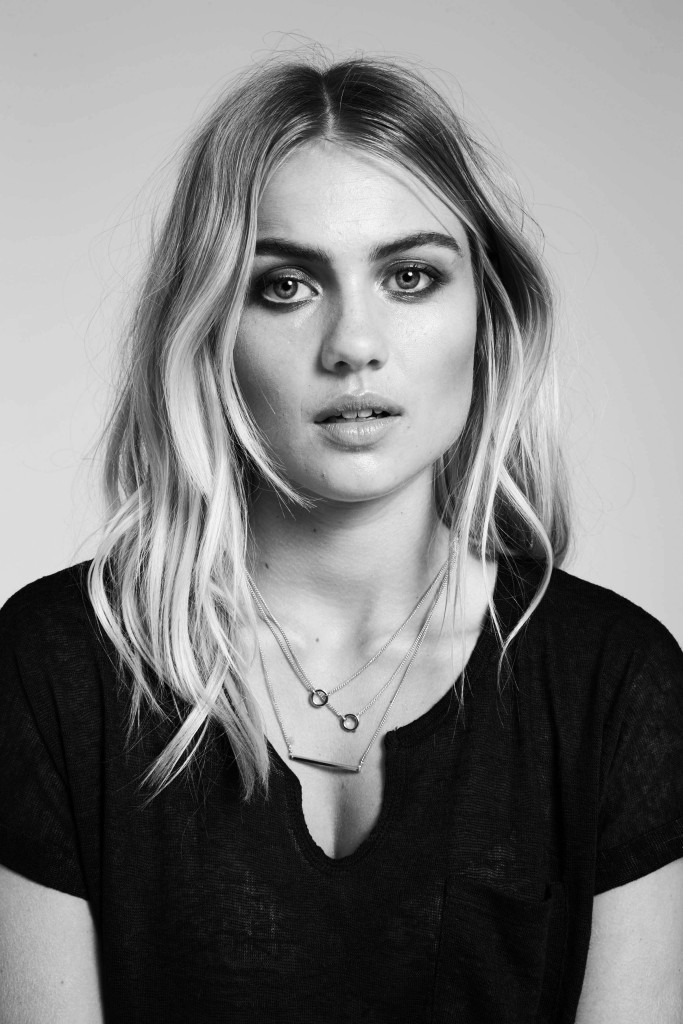 Q&A
Elyse Knowles x Rubi Shoes (Diploma in Fashion and Merchandising)
Describe your personal style.
It's pretty chilled; I don't like to think about it too much so lots of layering, definitely in winter. But during the week, I tend to dress up a little bit more for work which is more sharp lines and jackets, and a whole heap of T shirts.
My go-to outfit is a vintage tee, easy jeans, boots or runners, a hat, a good pair of sunnies and a nice bag.

Who is your style icon?
Tash Sefton from They All Hate Us, she's awesome. She's a little bit older but still has the coolest style ever; she loves layering as well and sharp lines which is cool.

Any it girls or celebs who have great style?
Gigi Hadid has great style… I think she could wear anything and pull it off.

Describe your personal style in 5 words or less.
Chilled, surfy, clean lines, layering.

What's in your bag?
A pair of Ray Bans, strapless bra, lip balm, wallet, phone and mints.

What are your favourite Rubi picks for winter?
–           The white Aggy sneaker – it is really cool and would look great styled back with a black jean and jumper or tee
–          The lace up pointed flats – they'll look good with a nice tailored jacket for winter
–          The bags and hats!
What do you love about Rubi?
Rubi has so many elements you can style, from the statement shoes, to the bags, jewellery, sunglasses and hats. I'm pretty casual with what I wear but I dress it up with the accessories so Rubi Shoes is a really cool label for me.

What are your top styling tips for winter?
I love a big chunky boot. It can be worn with a pair of socks, casual shorts and then heavy layering on top. Layer a collared white shirt underneath for a sharper look, and then accessorise with a nice hat or sunglasses.

What's your number one fashion tip?
Be you. Don't try to be anyone else, so rock your own style!
What are some beauty products you can't live without?
Tinted moisturizer – this is my all time favourite because it's your moisturiser for the day but you still feel a little bit covered.
Eyebrow gel – to help keep my brows in order.
Bronzer!
What does a day in the life of Elyse look like?
Well I don't wake up like this; it usually takes about an hour for me to get hair and make-up done by someone else. If I'm working, I get up and take my dog for a run so she doesn't destroy the house while I'm gone.  Usually I'm in a rush so I make my breakfast and then eat it in the car on my way to work. Every day is different at work with a different crew which is awesome, because I love meeting new people and getting to know them. I'll throw a PT in there as well or pilates… and if it's a weekend, then I'm at the beach either watching my boyfriend surf or trying to surf myself!

Working in this industry, how do you stay so down to earth?
Well I've been working as a model since I was 10 years old and I'm 22 now… I think just not getting caught up in it. Don't let anyone else tell you who to be, what you have to look like or what you have to wear – and pick your true friends.
Typical weekend?
I wake up at 5am on Saturday to go down to the beach so my boyfriend can get the best surf. I'll either walk the dog or have a surf and then head to my favourite café in Torquay – Surfcoast Wholefoods. And just catching up with mates and chilling out, I'm usually working on the house at some point too.

Any favourite quotes?
–          Be you
–          Life is short so live it up
–          Life is good
–          Be happy
How do you stay so positive?
Life is too short and you never know what is going to happen tomorrow, so you've just got to go for it. Be happy, try and reach your goals and stay motivated to get there.

What's your favourite hairstyle to rock during the week?
I hate washing my hair and it always looks better when it's dirty, I like to get my fingers through it and mess it up so it has the dropped out curl effect.

What beauty secret do you swear by?
Keeping your skin clean! Exfoliating, moisturizing and keeping your face out of the sun.

What's the best beauty advice you've been given?
Moisturise, moisturise, moisturise!

What is your favourite fragrance?
Giorgio Armani. I have so many perfumes though, so every day is different!

If you could wear one nail polish colour for the rest of your life, what would it be?
Nude – so you can't see when it chips off!

Tell us about your label Evrryday?
I started my own label about 8 months ago and it's going really well. I'm just working on new designs at the moment and 10% of profits go towards the charity Water Aid. It's not just about myself, it's about helping other as well. I design products based on what I would wear every day and remake them so they're perfect.

What designers do you look up to?
I really admire the people who have taken the time to try and get their own label going, because I know how hard it is!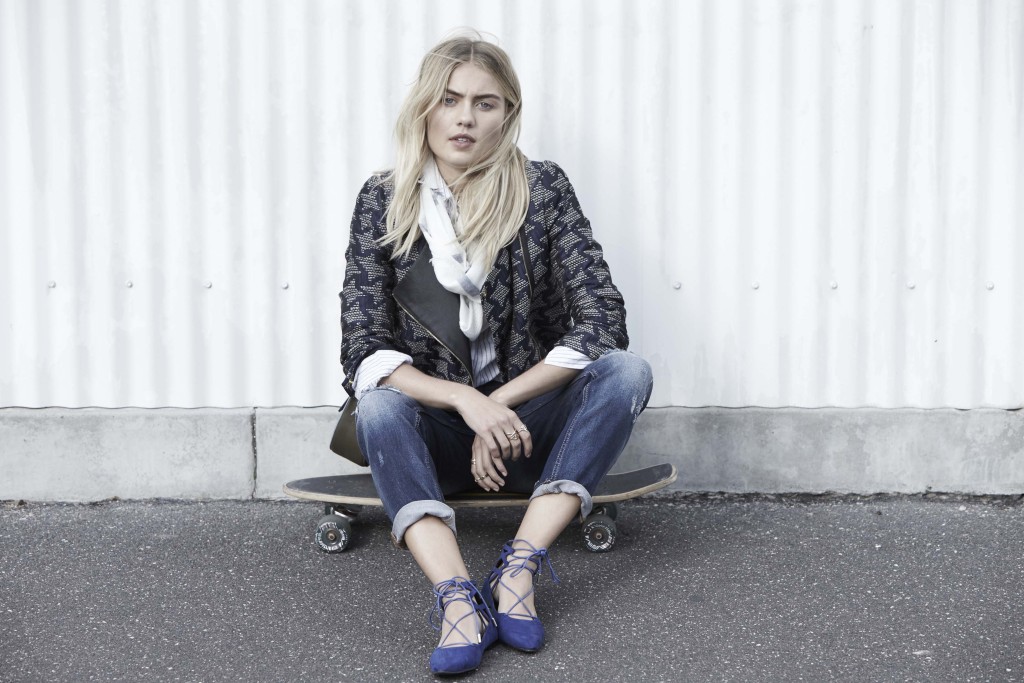 Thanks for reading!
Rayne XX