Make-Up Essentials: Handbag Edition
So everyone has those items which they just HAVE to have on them at all times, be it the gym, school, a night out etc etc. I will be starting a series of Make-Up Essentials posts covering a few of these instances, and which items I personally would take with me for each situation!
Today I am showing which items I carry in my handbag on a day out. These are the items which I need for touch ups on a day-to-day basis.
UBU Beauty Blender – This has been my favourite item for applying foundation (and sometimes concealer) for ages now. Its a quarter of the price of the original Beauty Blender but works amazingly well. The oblong shape allows you to blend your foundation/BB/CC cream into all the crevices on your face but the teardrop shape works just as nicely.
Maybelline Baby Lips – Basically, ain't nobody got time for you if you don't like Baby Lips. I probably have six hiding out at the bottom of my handbag right now. I am much more a fan of the non-coloured sticks as opposed to the pigmented ones. Hydrate (blue tube) and Peppermint (lime tube) are my two personal favourites to apply before lipstick. I am super excited for the Dr. Rescue range to be released in South Africa later this year…
GOSH Natural Touch Foundation – This is my Holy Grail foundation! I have a more indepth review here. Anyone with skin that doesn't give them major problems will love this; it is as lightweight as a BB/CC cream but it gives the perfect coverage and build-ability of a great quality foundation.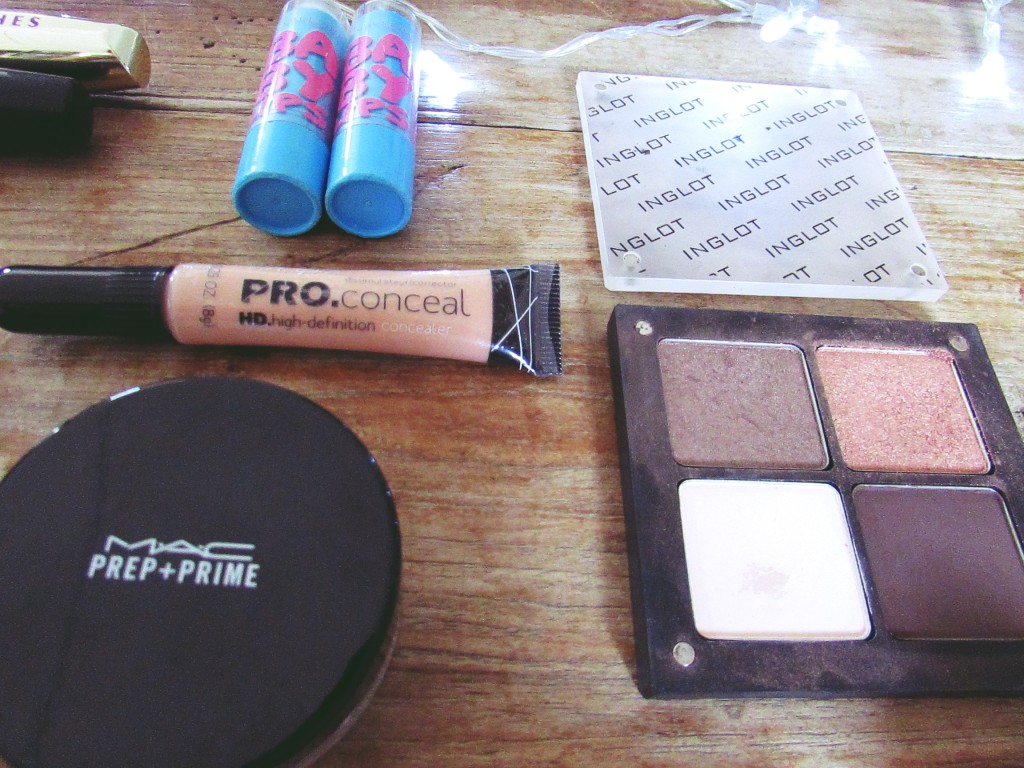 LA Girl Pro. Conceal HD. Concealer – This concealer is fantastic for any cover up issues. Redness, dark circles and blue circles are quickly combatted, and as the applicator is similar to a small paintbrush it is super easy to apply and build.
M.A.C Prep + Prime Transparent Finishing Powder – This is my favourite M.A.C product of all time and I have previously blogged about it here. It leaves you with a smooth and mattified finish. This is a bit bulky to carry around if you have a small handbag though!
Inglot Freedom System Eyeshadow Palette Quad – This quad was specially put together by head Inglot make-up artist Ingrid Pienaar. It contains the colours 353, 329, 402 and 09. It was put together as the perfect quad to achieve a smokey eye, but the reason I carry this palette EVERYWHERE is because the white can be used as a highlighter, the dark brown is matte and can be used as eyebrow powder, and the shimmery brown and bronzed orange looks fantastic as regular eyeshadow on most eyecolours. This kind of palette is my perfect item because these four colours can be used as three different make-up items.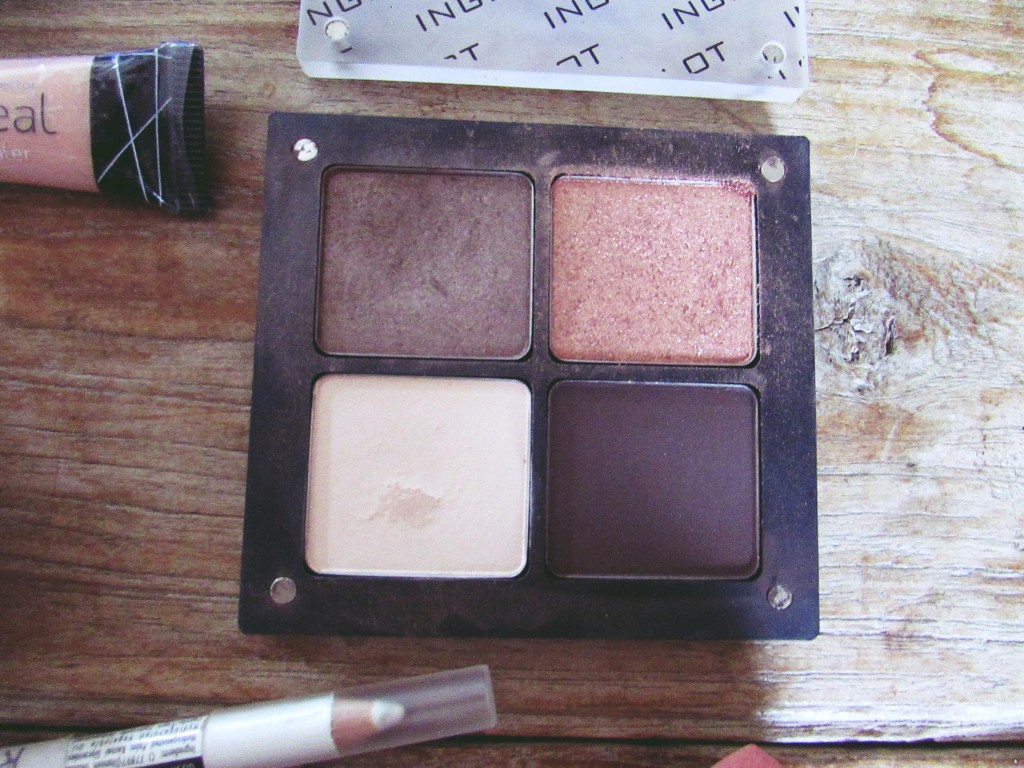 L'Oreal Superliner Blackbuster – This eyeliner is awesome if you are a fan of thin OR chunky cat eyes. It is a felt tip which begins as a large tip and then thins down to a nib, this allows you to achieve any liner look. It will be available in South Africa later this year – YAY!
GOSH Kohl Eyeliner – The kohl and Velvet Touch liners are favourite of mine from GOSH. They are great for your waterline and for tightlining. This white one is great for that "doe eyed" effect (this is probably my third pencil).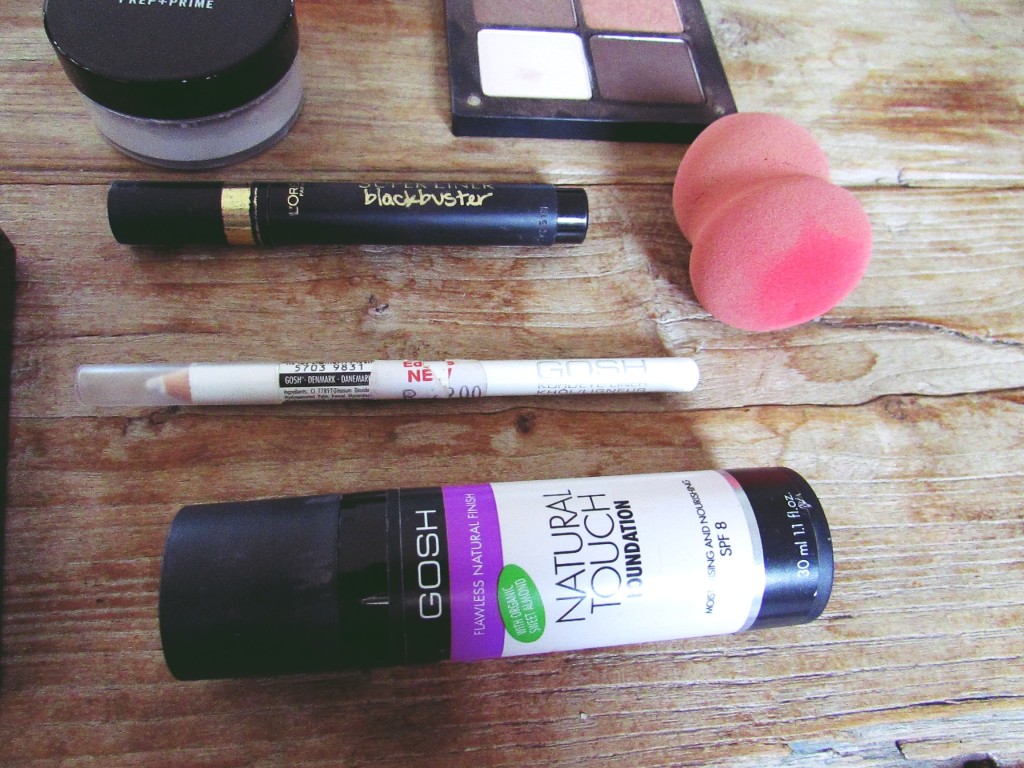 Inglot False Lash Effect Mascara and L'Oreal Volume Million Lashes So Couture – I love using these two in conjunction right now. The L'Oreal is fantastic for lengthening your lashes, and the the Inglot gives you great volume! Using one after the other leaves you with full luscious lashes.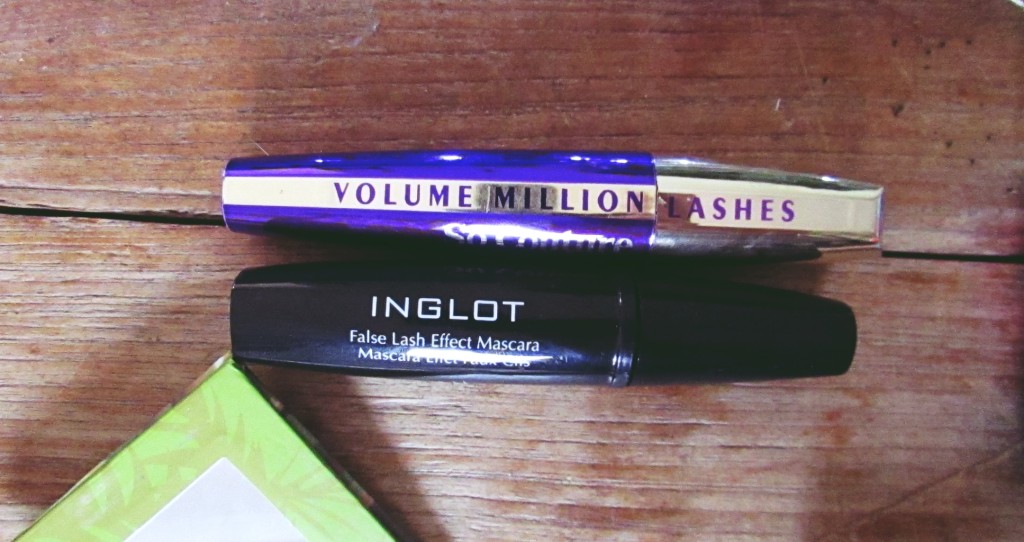 Face of Australia Pressed Bronzer in Bronze – This bronzer is not yet available in South Africa but it is fantastic for bronzing and contouring. I especially love it because of its size, I am obsessed with overly large palettes. The only problem is it is a bit large for a handbag. As you can see from the pictures there is already a crack..
The Balm Blush in Cabana Boy –  This blush is super cute, thin and easy to keep in any small handbag. Its flat and comes with a flip top, mirror and cardboard slide-case. There a loads of colours in this range but Cabana Boy is the perfect shade for any season. These are FINALLY available in South Africa and I will leave the details of where you can purchase them at a later date, the website has totally slipped my mind.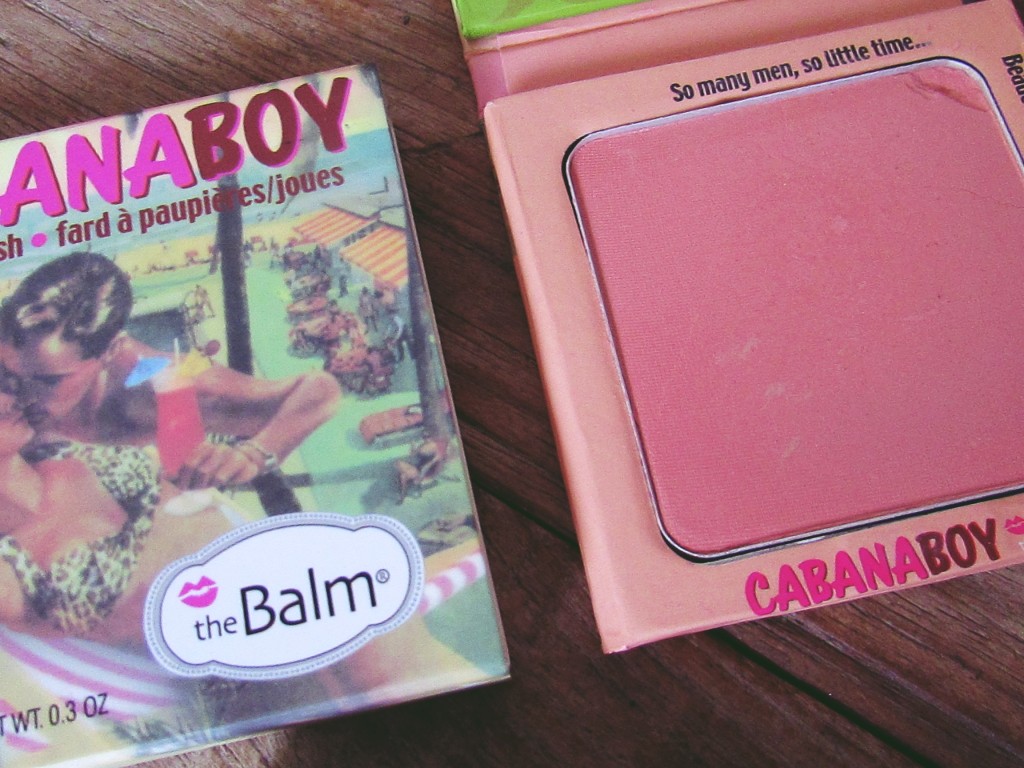 Thanks for reading!
What are some of your every day make-up essentials?
Rayne
XX