BEST BEAUTY FINDS OF 2014
Okay so I KNOW I am about two weeks later than everybody else with this post but HERE IT IS.
Please note that I have included 4 products which just did not suit me. You may have much better results with them and I would love to hear your opinions, or maybe you hated one of my holy grail products?  Let me know!
Elizabeth Arden Duo Bronzer – I bought this bronzer just less than a year ago and it remained on my list of favourites. It is a two toned bronzer which allows for it to be used in the Summer and Winter months. While it is the most expensive bronzer I own, it was one hundred percent worth it! 2014 was definitely my year of bronzers and I purchased about 25 different shades from both high and low end brands but  quality won overall!  It contours perfectly and has the most subtle hint of shimmer to it while still giving a matte effect.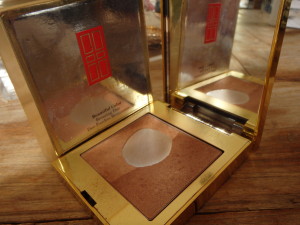 Garnier Micellar Water –This revolutionary water almost broke the internet. Every blogger was posting about it and after hounding Garnier on Twitter they announced that we would NOT be receiving Micellar Water in South Africa. *cue heart breaking *
After completing your entire night time cleansing routine, this miracle water STILL manages to pick up dirt off your face. +- R85 from boots.com. Currently unavailable in SA.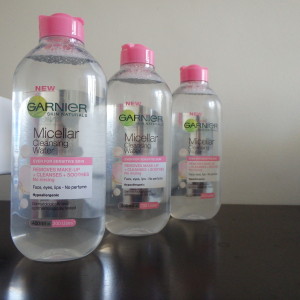 GOSH eye-make up remover – This thin blue liquid is actually part of a two phase eye make-up remover team, but the first part works perfectly on its own. It does not sting in the slightest and it removes eyeshadow, eyeliner, liquid liner and it does a great of removing waterproof mascara.  Available at Edgars for R105
Inglot Freedom System Eye Shadows – I only discovered Inglot this year and it has quickly become my favourite brand from which to purchase eyeshadows, if not all make-up. The quality is fantastic and the colours are buttery, long lasting and highly pigmented. They regularly release new eyeshadow shades and collections for Winter, Halloween, Christmas etc as well as having shimmer, matte and glitter shades.  They also have a Freedom System with all of their palette items where you can mix, match and customise your palettes to suit your own needs. (R89 each)
M.A.C Prep + Prime Transparent Finishing Powder – This year saw me purchasing my first M.A.C items as it was my 21st and I was luckily gifted with some vouchers. Although I had heard of the Prep + Prime range I had never heard of this exact product before and I was recommended it by a saleslady after I had asked for a face powder. She – not to sound like a drama queen – ultimately changed my life and I will repurchase this product EVERY time I finish it. That being said, I have had my current pot for four months where I have used it on average six times a week and it is not even half used. It can be used for any skin type and colour and it leaves you with a flawless mattified face that feels like silk while also reducing shine and minimizes the look of pores and imperfections on your face. R320 from any M.A.C store.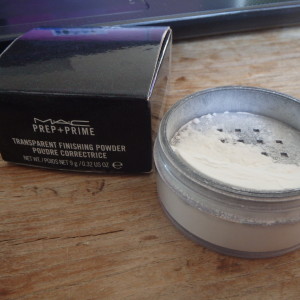 M.A.C Cream Colour Base – This light and creamy multipurpose cream colour base was also recommended to me and I was not fully in love with it when purchasing but it quickly grew on me. It is perfect for achieving that "Kim Kardashian" highlighted cheekbones look yet it can also be used on your cheeks, lips and inner eyes.  It comes in a range of colours and I purchased it in 'Hush'. R200 from any M.A.C store.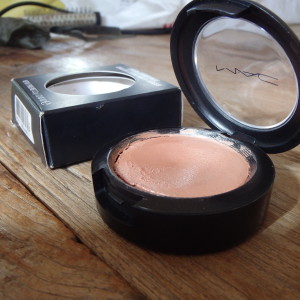 Maybelline Volum' Rocket Mascara – This mascara was recommended by one of my favourite beauty Youtubers and is currently my favourite low end mascara. It creates dark lashes which are full of volume and you will only see it start flaking if you have it on for about twelve hours straight. The price is the best part of all and you can find these readily available at any chemist and beauty store. Truly this works as well as any high end mascara! On average it costs R110 from Clicks, Edgars, Dis-Chem, most pharmacies.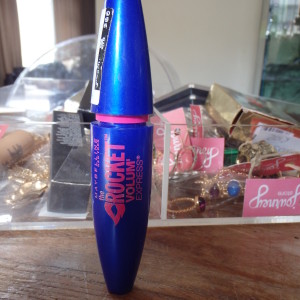 Rimmel Lipstick 120 Cutting Edge – This range from Rimmel is super impressive. I found the range when searching for the perfect berry tone lipstick for Autumn and I found '120 Cutting Edge' which is a combination between sultry and goth-glam, and in doing so I decided to try out a few more of the range. Each colour is highly pigmented, not sticky at all, and long lasting. R120 from Edgars, Clicks and Pharmacies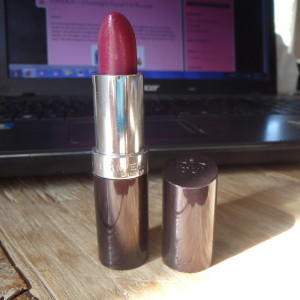 UBU Beauty Blender –I struggled to find an online store that would ship the original Beauty Blender to me so I resorted to buying this generic version. I was so impressed with the way it absorbs your foundation and deposits it back onto your face leaving next to nothing being wasted. The shape of the blender allows you to get into the smaller parts of your face such as nose area and eye crooks. It is latex free and you have two shaped to choose from. The only negative is when I was cleaning mine I twisted it to dry it and it ripped a bit. I do not mind however as it is so cheap to repurchase and it is an easy mistake to avoid in the future. My current blender has lasted me three months and I am not needing to replace it any time soon. Available at Clicks for R94
MOST OVERRATED BEAUTY FINDS
Essence Blusher – I don't know what happened here, but I used to love this blush. When I first got into make-up I swore by number 02 – Babydoll. The formula for the blush must have changed because it used to last hours with a good colour payoff, a really vast shade selection and an even better price, but using it these days I find you need to reapply every hour, which is just not an option for  most people.  Costs R35 from Clicks, Dischem and some Edgars stores.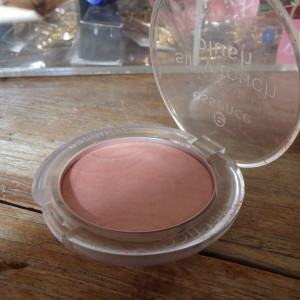 Lancome Doll Eyes Mascara – I have to start out by saying that this IS a good mascara. It only made it onto my list because it costs so flipping much! R398 for a mascara which is pretty much on par with a reeeeally really good drugstore mascara is just not okay with me. It looks amazing, the packaging is perfect and the wand is great for achieving full and volumised lashes. I originally kept this mascara only to be used on special occasions but when those occasions came about I noticed that my lashes looked just as they usually do when I use more affordable brands combined with an expensive eyelash primer and curler. I don't think I will be buying this mascara again as it just does not offer what my lashes need, it is more suited for people who can afford to spend a bit more on the finer things in life! R398 from any Lancome outlet and online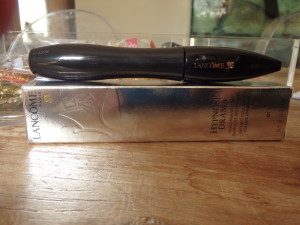 MAC Pro-Wear Concealer–M.A.C is renowned for their amazing quality but this  was not worth the money at all. Two words. Dry and Flaky. I also struggled to blend this in nicely.  R200 from any M.A.C store.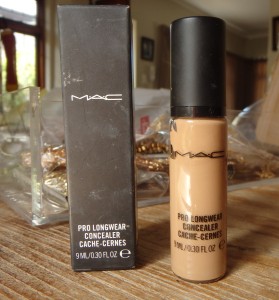 Stila One Step Correct – Probably my most disappointing buy of the year. I really oohed and aahed over this purchase but, considering all it is supposed to do for your make-up, I happily went for it. It claims to be an innovative 3-in-1 serum which contains three separate colour correcting and moisturising brighteners for flawless looking skin. It promises to colour correct, prime, moisturise and nourish your skin before applying make-up, as well as improve skin tone, even out complexion and smooth fine lines and wrinkles.
Now I have pretty normal skin, no acne or scarring and I am not oily. I used the serum exactly as advised and my make-up was SLIPPING off my face. You could probably see your reflection in my forehead! I have no idea why it had this reaction but once I purposely looked for negative reviews online I found that the majority were complaining of the same issue. So unfortunately I will not be using this again. R395 at Stila counters in Woolworths and Edgars