ZERO by Skin Academy is a fresh and exciting new skincare range that promotes clean luxury, ethical consumerism and affordable self-indulgence. With planet-positive choices at the fore of its creation, ZERO skincare is committed to celebrate the natural beauty of your skin while helping you take care of the world around us.
ZERO is a 100% vegan brand which believes that everything you need to take care of your skin can be found in nature. At ZERO, we ensure that our products are effective for all skin types by minimising excess ingredients and focusing on delivering your healthiest skin with plant-based formulas centred around four powerful key actives: Sweet Almond Oil rich in Vitamin E and A, Coconut Oil to soften and hydrate, Shea Butter to reduce the appearance of dry skin and Sacha Inchi Seed Oil to encourage cell regeneration.
ZERO is a 100% British-based company dedicated to creating the best plant-based beauty products in the most sustainable packaging possible. Certified as being 100% derived from a natural source by SGS (the world's leading inspection and certification company), committed to executing the highest quality products with the lowest environmental footprint possible and proudly against any form of animal testing, ZERO is your solution to radiant skin and a better planet.
The ZERO product essentials you need are:
ZERO Face Wash 100ml for cleansing hydration (R299.00)
Our all-natural gel cleanser gently washes away all traces of make-up, excess oil, pollution particles and other grime from the day. With a unique blend of anti-oxidant rich Coconut Oil, nourishing Sweet Almond Oil and Sacha Inchi Oil for a radiant complexion, this naturally scented face wash will leave your skin feeling refreshed, soothed and deeply hydrated.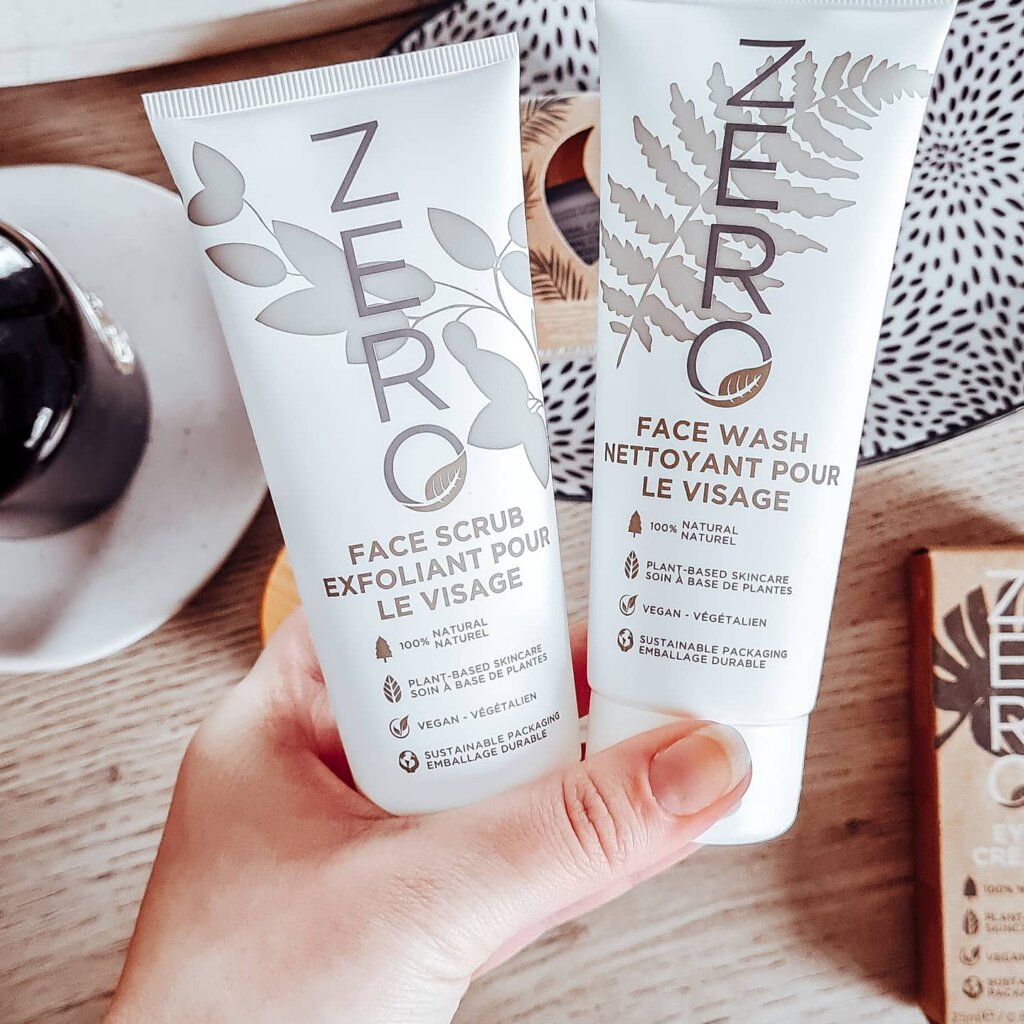 ZERO Face Scrub 100ml for gentle exfoliation (R299.00)
Ultra-kind to your skin and 100% natural, this daily facial scrub gently removes excess oil, dead skin, pore-clogging surface debris and other impurities. Our naturally scented blend of plant-based oils (Sacha Inchi Oil, Sweet Almond Oil and Coconut Oil) works to nourish and soften, while finely ground Apricot Seeds help to smooth and brighten your complexion.
Gentle enough for all skin types.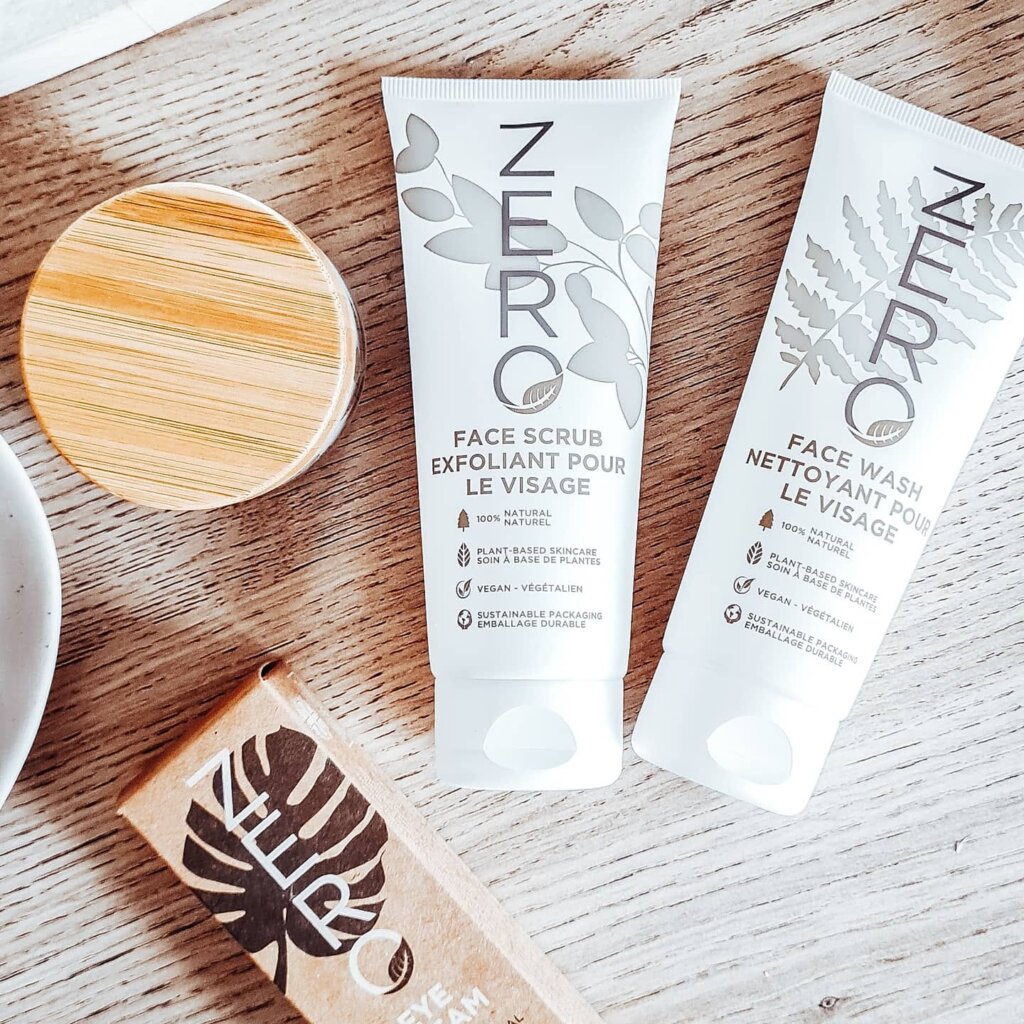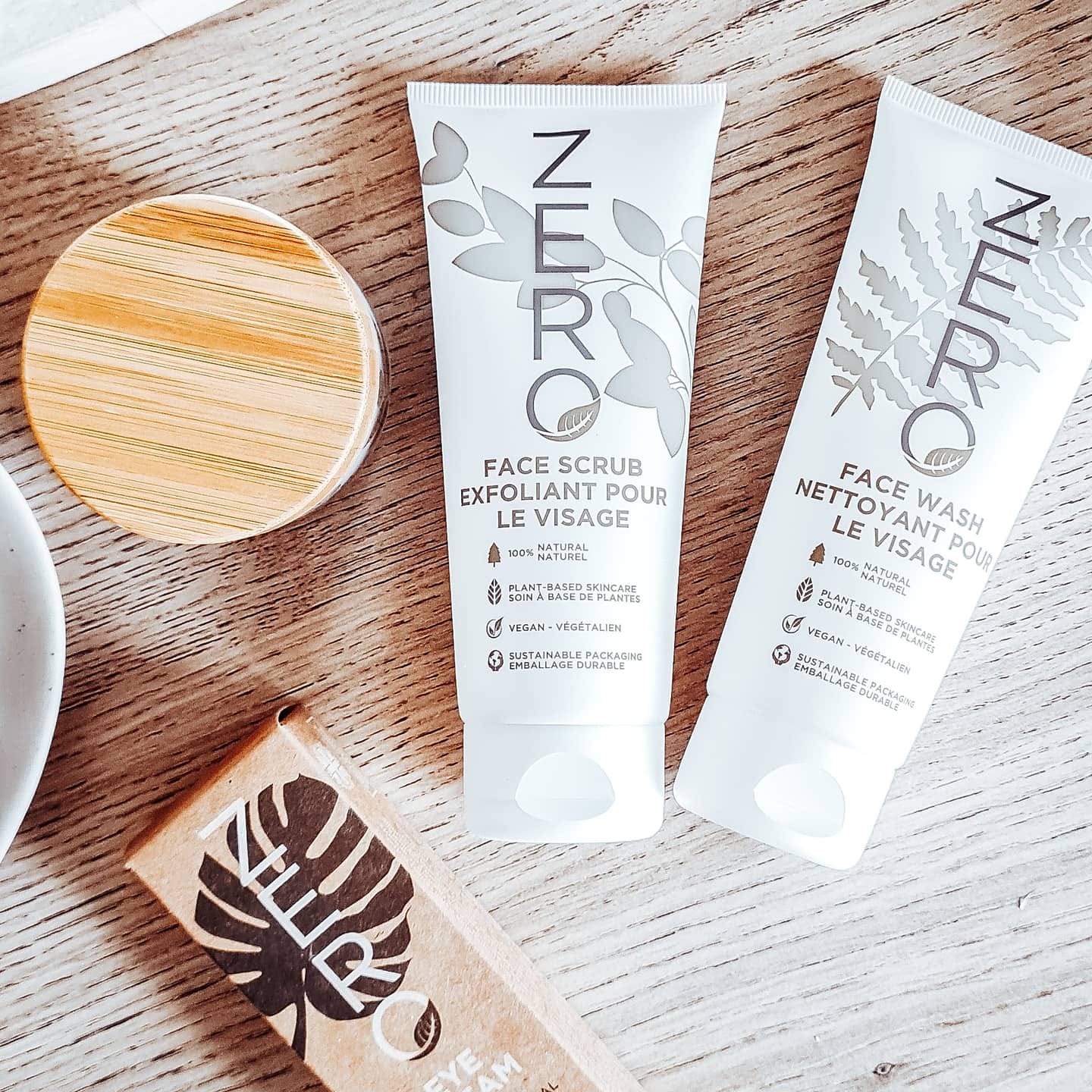 ZERO Day Cream 50ml for daily nourishment (R399.00)
A super-potent plant based day cream that deeply moisturises and soothes skin. Naturally scented, this everyday cream is enriched with Shea Butter, renowned for its natural healing properties, as well as Coconut Oil and Almond Oil to hydrate and nourish your skin all day long.
ZERO Night Cream 50ml for overnight regeneration (R399.00)
A plant-powered night cream that nourishes and rejuvenates while you sleep. Enriched with naturally healing Shea Butter and regenerating Green Tea Extract, this powerful blend of all-natural ingredients restores and hydrates your skin to leave it looking fresh and well-rested every morning.
ZERO Eye Cream 25ml for delicate moisturisation (R299.00)
This naturally scented, rich eye cream is enriched with Shea Butter, renowned for its healing properties, and deeply moisturising Coconut Oil. These all-natural ingredients help to hydrate and nourish the delicate skin around your eyes.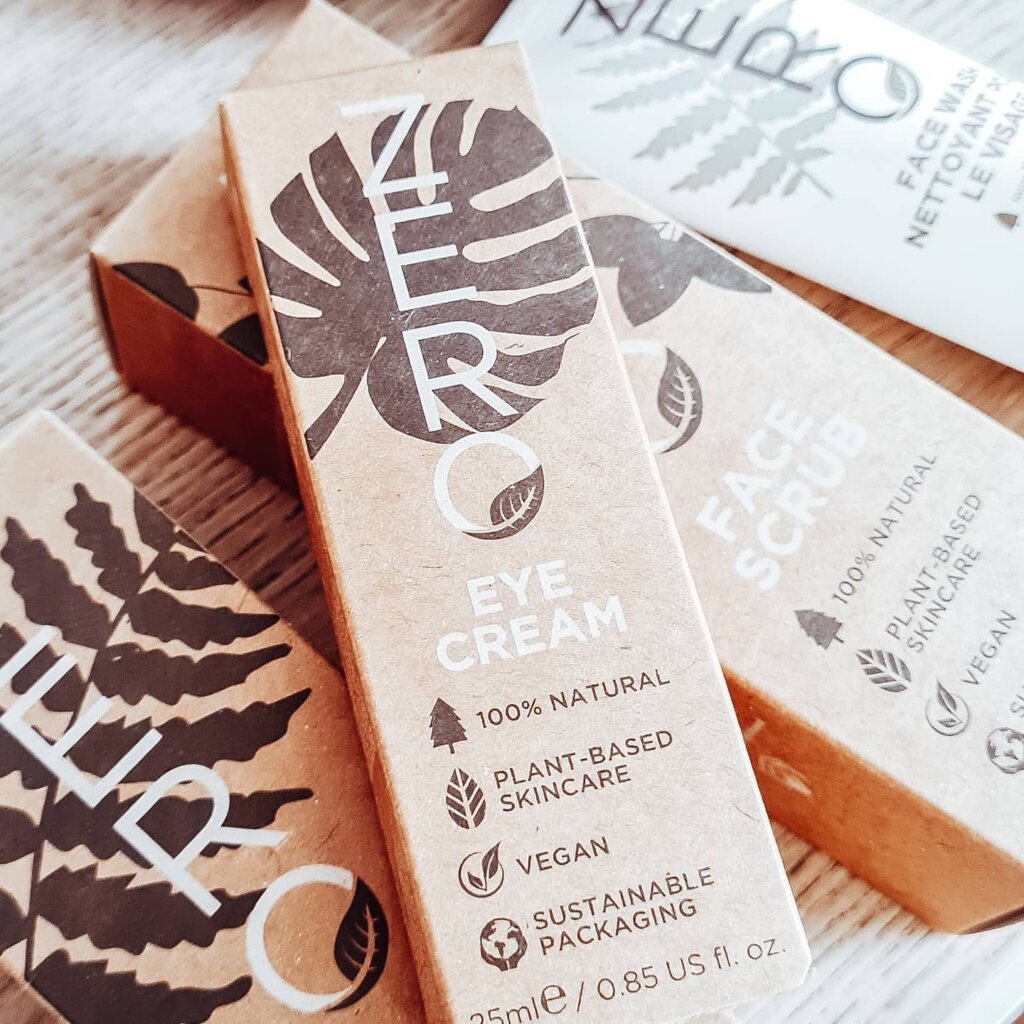 ZERO Hand & Nail Cream 50ml for an everyday necessity (R299.00)
This luxuriously rich yet easily absorbed cream is enriched with Sweet Almond Oil, Coconut Oil, Sacha Inchi Seed Oil and Shea Butter to help restore dry hands. 
About ZERO:
At ZERO by Skin Academy, it is our mission to help you care for your skin naturally without sacrificing the beauty of our planet. From day one, we've used only the best, completely natural ingredients, thoughtfully packaged to minimise waste and keep our environmental footprint as light as possible.
ZERO exists to redefine beauty. We celebrate natural beauty. And we're showing that simple choices can lead to positive change.
Stockists: Dis-Chem , Foschini and Superbalist
Website: https://www.beautybyzero.com
Instagram and Facebook: @beautybyzero_za
Rayne XX