Winter is almost, almost, done in Cape Town! I say almost because I am sitting typing this in 27 degree weather but I know the weather is reporting rain for three days over next week. Nevertheless, no matter the season, I struggle with terribly dry skin and you guys know that Eucerin is always recommended by me.
Eucerin kindly sent over a cute threesome of body creams in the tub forms. Their vast range of facial and body creams come in every form. From small tubes to large tubes, from tubs to bottles. I never really gave it a second thought as to the different designs of package, but thinking of it now, these tubes are awesome in terms of if you take too much product you can pop it back. You definitely cannot do that with any of the other designs!
Eucerin has designed and formulated their renowned brand towards people who suffer with genetically and hormally effected skin concerns. However, their vast range assures that there is a cream for everyone and I will very quickly take you through the three featured today. I am pretty much going to leave the exact info that was sent to me in the press release. I NEVER do this with review posts but because body cream formulations and information is so specific, I do not want to get anything incorrect.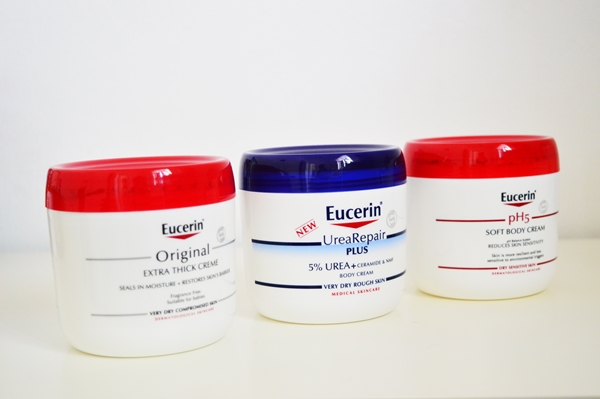 Eucerin pH5 Soft Body Creme
Dry sensitive skin is easily irritated by environmental triggers, making it even more sensitive. It requires more than a gentle moisturiser to become less sensitive. The pH5 Soft Body Cream is an ideal everyday product providing daily hydration for dry and sensitive skin, helping to regenerate skin's natural protection properties to help skin become more resilient and less sensitive. Skin is left looking and feeling soft and smooth with no greasy
residue. Lightly fragranced, it comes in a convenient tub for full body application.
The unique Eucerin pH Balance System contains Citrate Buffer, a derivative of Citric Acid that restores and supports skin's optimal pH. The formula also includes Dexpanthenol, an active ingredient known for its regenerative properties. R179.99 for 45 grams.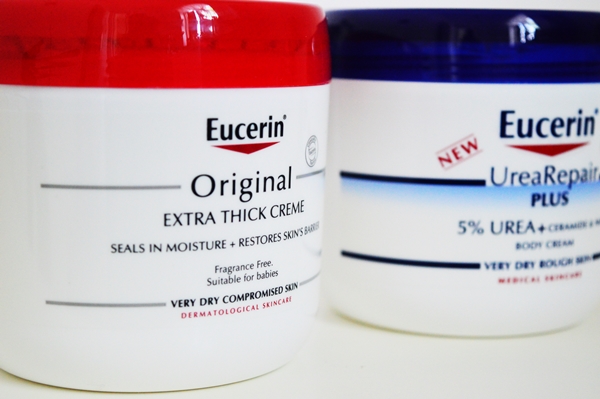 Eucerin Original Extra Thick Creme
If you, or one of your family members, suffer from very dry, compromised skin conditions associated with eczema,
psoriasis, or drying medications, this rich cream is a vital component of the management of the condition, and will fast become your household staple cream. It's also a US best-seller.
This extra rich and thick cream works immediately to leave dry, chapped skin feeling intensively moisturised and smooth, and is known to work for 24 hours, so it does not need to be reapplied throughout the day.
There are minimal yet trusted ingredients that help heal and protect dry, highly sensitive skin. It is clinically proven and fragrance-free making it safe for use on children.
The secret lies in the combination of two effective moisturising ingredients (occlusive agents), mineral oil and petrolatum, to protect the skin's moisture barrier. Eucerin's Original Extra Thick Creme is a rich water-in-oil formula, non-comdeogenic and is easy to apply and absorbs quickly into the skin, without feeling greasy. Apply it immediately after bathing or showering for even better results. R179.99 for 45 grams. 
I actually gave this to my mom just because it is so thick and luxurious. Generally a thicker cream works better for more mature skin and my mom is a dry gal. I know she is going to just love it.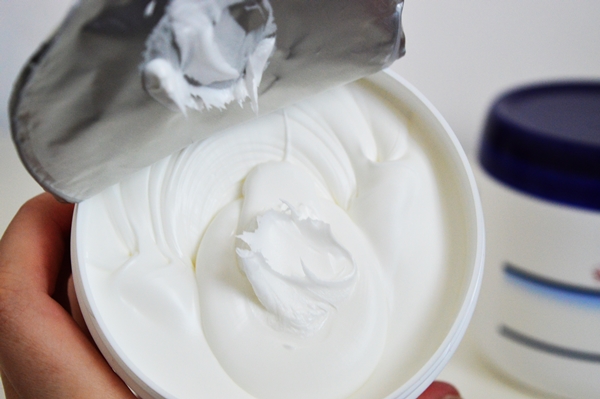 Eucerin Urea Repair PLUS Body Creme 5% Urea
Needing immediate relief from dryness, roughness and flakiness associated with medical conditions such as psoriasis and diabetes? The new Eucerin 5% UreaRepair PLUS Body Cream repairs skin providing long lasting moisturisation. With Urea, Natural Moisturising Factors (NMF's) and Ceramides to
combat dry skin.
Furthermore this soft and pleasant cream comes in a convenient tub for full body application. It strengthens skin's natural barrier, making it soft, smooth and resilient to dryness for up to 48 hours. It is suitable for those with psoriasis, diabetes and mature skin and can be used as adjunctive care. R239.99 for 45 grams.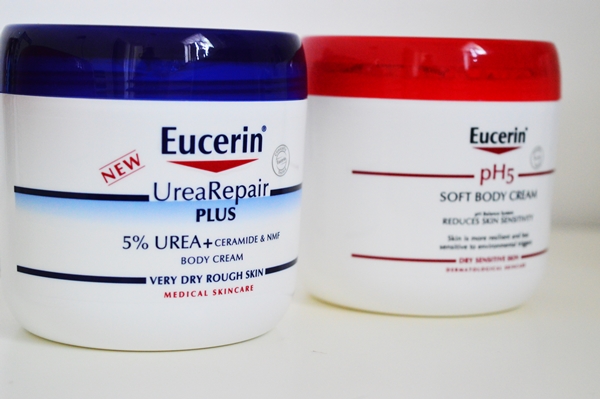 Finally, ofall the Eucerin ranges. I hands down will ALWAYS choose the Urea ranges. Be it face cream, hand cream, body cream, anything. The Urea enriched creams are something else. Just google it and you will be shocked at how many local bloggers swear by it!
Eucerin is available at Dis-Chem and Clicks stores nationwide. All three of these are already on shelves!
Rayne XX