This is my and my siblings' first year with our mom living overseas. My mom was never big on Mother's Day gifts for the first maaaaybe 20 years of my life and then, out of no-where, she was all a go-go for huge Mother's Day presents! It may seem like the biggest cliche, but, because my mom lives so far away, I am only now realizing how special of a day it is.
Say what you want about "treat her like every day is Mother's Day" but at the end of the day, it is the one day besides her birthday where you can really show her how much you appreciate her. From singing you a nursery rhyme before bed, to feeding you, gave you clothes to wear and looked after you until you were able to do it on your own, you're mom/dad have done so much for you. So it it times to show them how much they mean to you. I decided to publish my first ever MD buying guide, even though we won't be celebrating with our mom this year. But we will be sending her presents! (Mom, if you are reading this, don't Whatsapp me asking what the gift is. You will get it when your boyfriend visits you in May!)
So these are a few mothery ideas for your gifts this year:
stress positive eye lift from dermalogica
The latest release from dermalogica, the stress positive eye lift. Designed to de-puff, energize, lift and brighten. I have only been using this for a few days now but I am looooving it. I am sure a mom-aged woman would get some seriously positive results from using this. It has a lovely cooling effect on your under-eye area thanks to the applicator. R1,210 from dermalogica stores and online.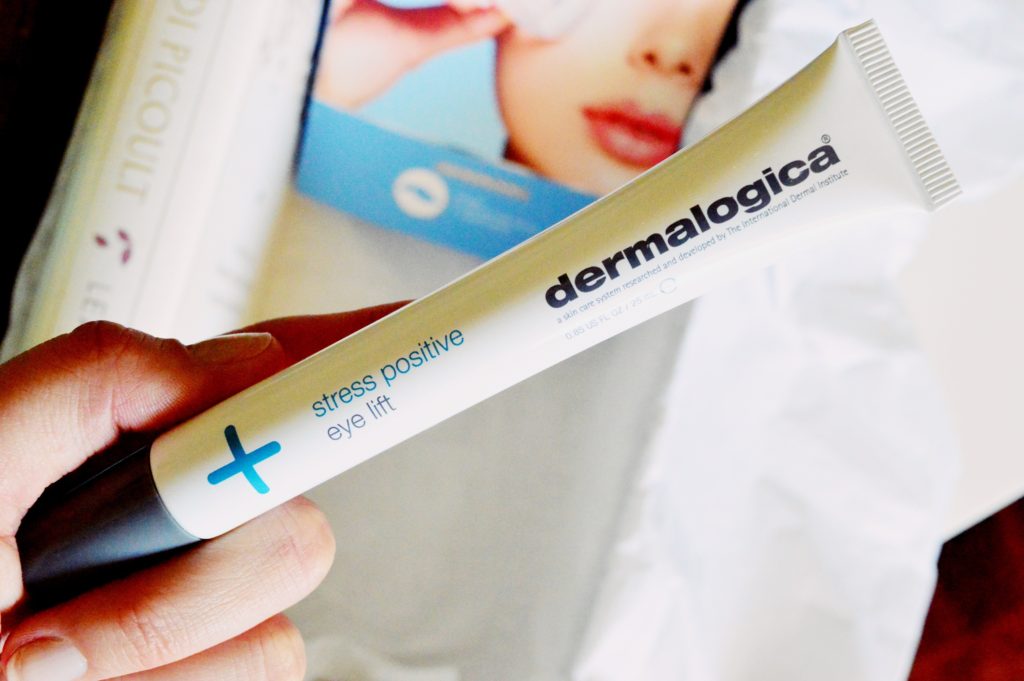 Toning Neck Cream from Exuvience & Elasticity+ Filler from Eucerin
Some more favourites of mine, which a more mature-skinned woman may enjoy. This neck cream from Exuviance is a flipping dream product. It smells incredible, it feels silky on your chest and I definitely see a difference on the days that I use it. I have faint faint faint lines on my chest when I wake up in the morning and I will use this on special occasions. R940 from the Dermastore.
The Elasticity+ Filler Facial Oil is most stunning and light oil to mix in with foundations. This is something I have been doing for ages. In the summer months it helps keep your skin looking dewy rather than oily. And in the winter months it keep dry skin slightly more moisture rich.
I do think that any one with slightly more mature skin will benefit the most from this oil, whether used mixed into a foundation or alone. R399.99 from Clicks and Dis-Chem stores.

Wine and a hysterical giant wine glass
I had to use any old wine that I could find laying around at home. So excuse my R25 Food Lovers wine. Splurge a bit on Mama Bear and get her a good wine and one of these cheeky glasses. This one pictured is actually my mom's glass, which she left behind last time she visited. Some wine will set you back R100 bucks or so, and this glass was bought in England but Typo are currently selling similar ones for R200. You can see the insert below to see what else Typo is offering for Mother's Day this year! I have purchased two of their cutesy 'Badass Mom' mugs for boyfriend's mom and his gran this year 🙂 (these are not pictured below)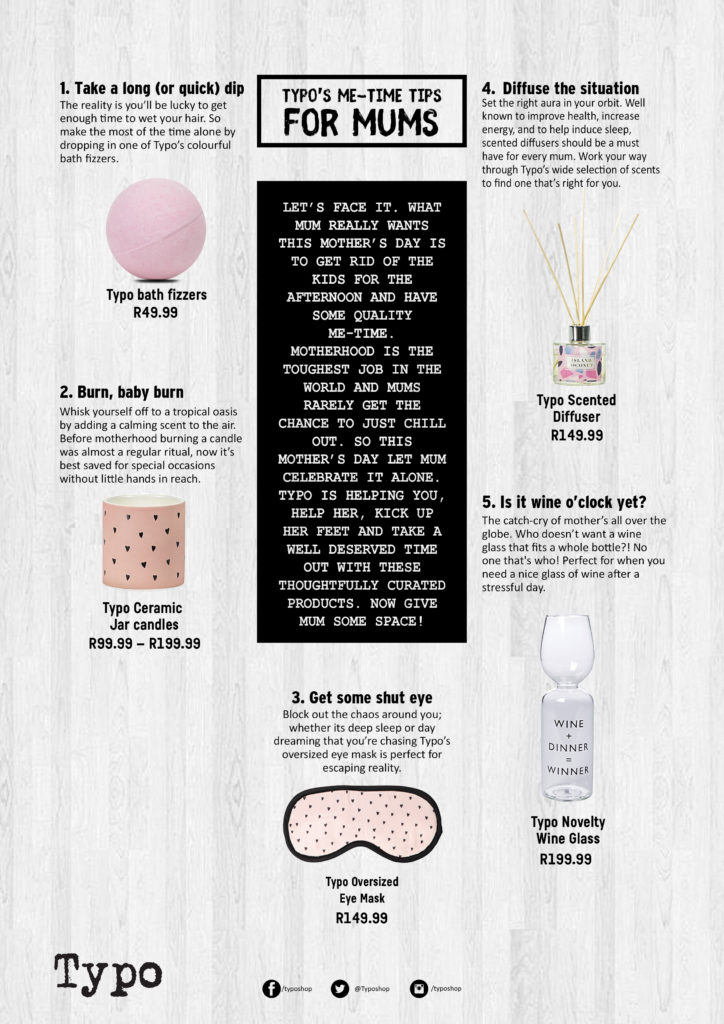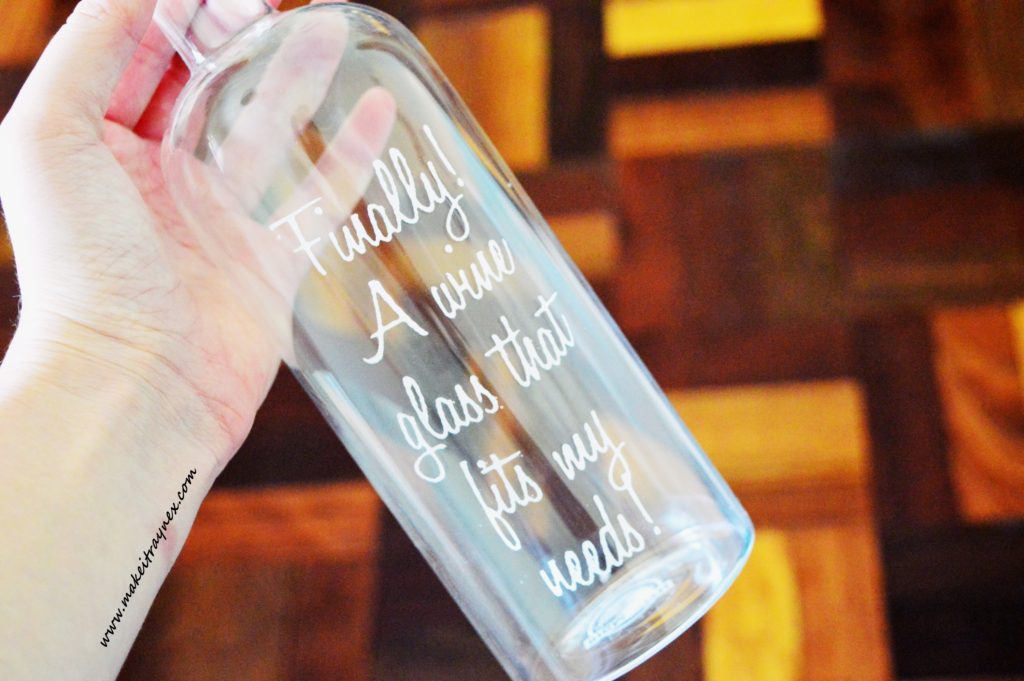 Rejuvenating Eye Mask from Little Eskimo
These nifty face masks can be kept in the fridge forever. Literally, they do not expire. This is the eye-mask but it is also available in a full face version. Any mom will appreciate whipping out a cooling face mask after a long and tiring day. The eye mask is available for R95 and the full face mask for R185. Both available from www.littleeskimo.co.za
EDIT: The lovely peeps over at Little Eskimo have given you a discount code if you order! Use the coupon code makeitrayne at checkout to get your shipping FREEEE.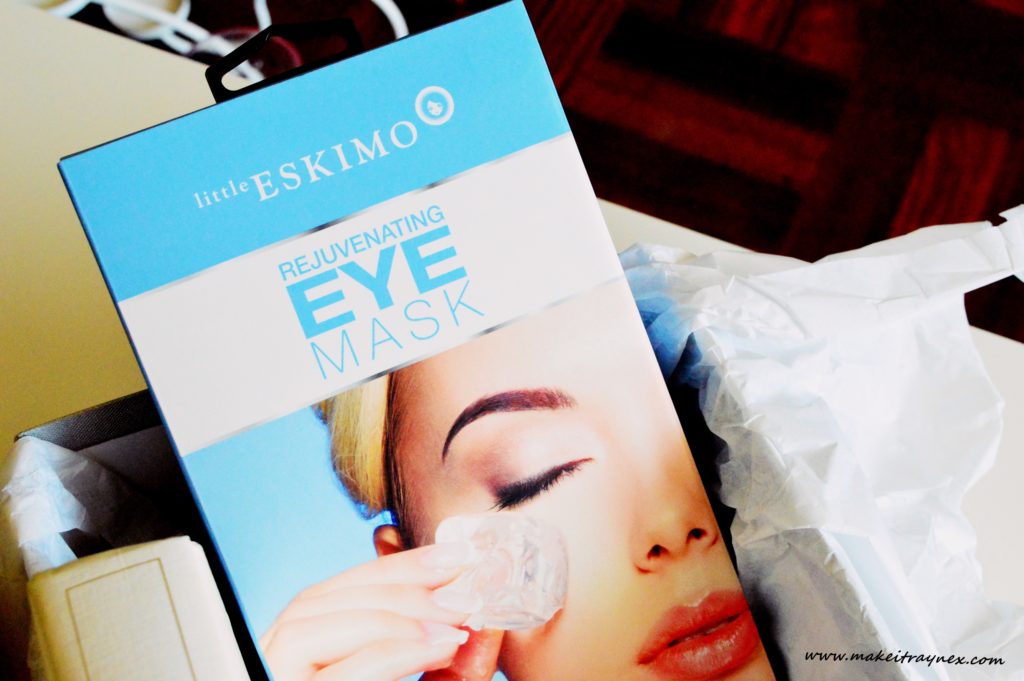 Selection of scented candles – These ones are from Yankee Candle
Most mothers love a good scented candle to burn in their house. Even better to burn it while you are having a relaxing – albeit shallow, ala water restriction style – bath or a shower. My favourite candles are definitely the Yankee Candle range. The larger ones go for R365. You may think this is a lot, and it is, but they last a good two years! These smaller tarts and votives are R28 – R40 each and you get a few uses out of each. Looking for even more candle gift inspiration? Click here to see a wide range of Scentsy products. Scented gifts are a great way to show someone you care and you can never have too many after all!

Spa Of The World Duo Box from The Body Shop
If there is once scent that reminds me of my mom. It is the Moringa Body Butter from The Body Shop. My siblings and myself have probably purchased her 6 or 7 of these in the last two years. She always has multiple opened Body Butters on her bedside table. Now, the Spa of The World box set is a super luxe gift to give. There are a few different options – the pictured ones are Mediterranean Sea Salt Scrub and the Atlantic Seaweed Revitalising Gel Body Cream. They come packaged together in a super luxe Revitalising Ritual box – I mean, isn't this packaging everything?! You can buy the two tubs separately for R380 and R330 but you can get the box for only R650. Saving you R60 and you get the stunning box.
A good book
I have never met a mother that didn't like getting stuck into a great book. For this post I used the third latest Jodi Picoult book – Leaving Time – as my prop because errrbody loves a Jodi. A book voucher would go down very well as a gift if my mom was the mom in question. For Christmas this year we bought her the book Hideous Kinky by Esther Freud (yes, Sigmund's great-granddaughter). I prefer purchasing books in store but we ordered this book from Takealot and the process was stress-free. Otherwise a book voucher from Exclusive Books or Wordsworth would go down fabulously.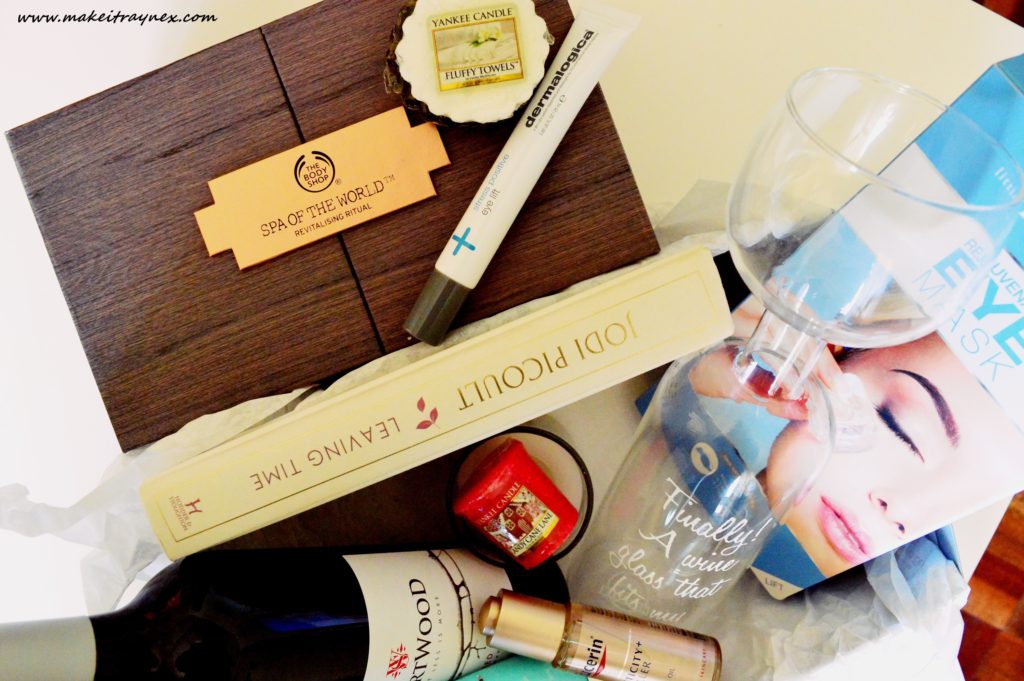 Let me know in the comments below what you have bought your mom for Mother's Day?
Rayne XX
** This post is not sponsored by any of the above listed brands.