Women EDP by Calvin Klein #IAMWOMEN {FRAGRANCE}
CALVIN KLEIN WOMEN: THE FIRST FRAGRANCE BY RAF SIMONS
THE NEW FRAGRANCE BY CALVIN KLEIN
An almost contradictory combination of scents, Women encases delicate orange flower petals with Alasken cedarwood, black pepper, eucalyptus acorns and jasmine absolute (to name but a few). Above all I can distinctly smell traces of geranium and amber once the fragrance has dried down.
The individual collaboration of scents is mirrored across in the bottle's design. I mean really – how INCREDIBLY SHOWSTOPPING is this bottle?! I can truly say that there is nothing in my fragrance collection that is anywhere near as unique as this bottle of Women.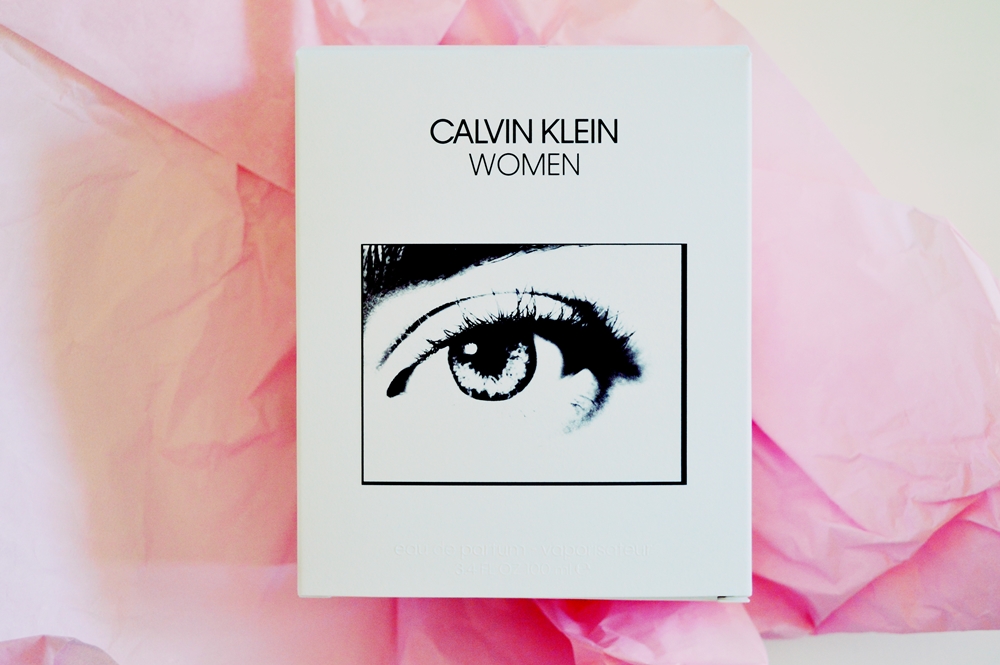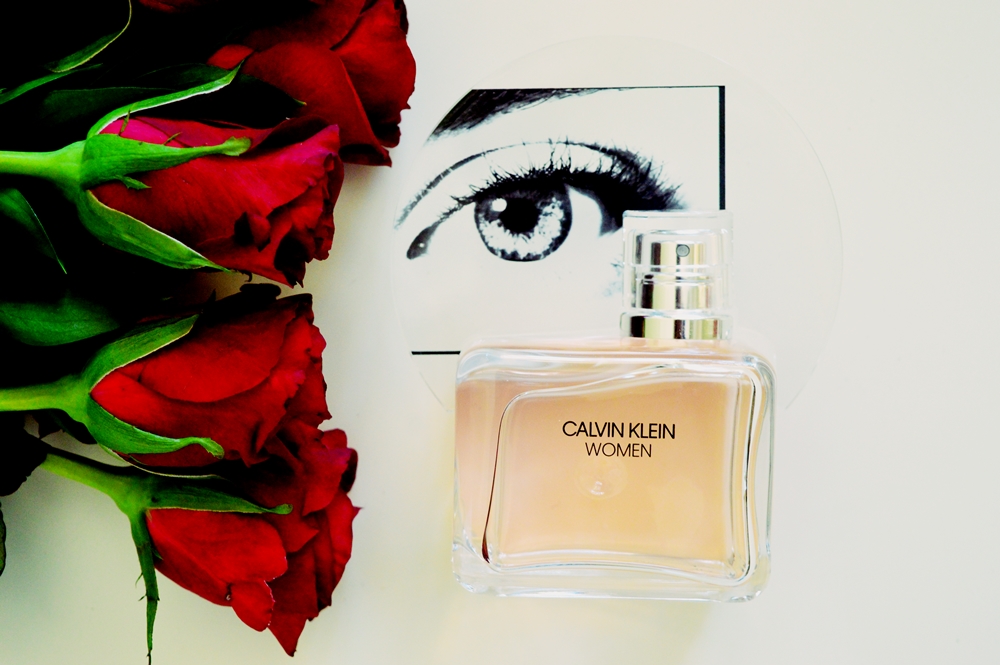 The blush pink formula is housed in the non-extraordinary bottle, which is adorned with the incredibly extraordinary oversized disc-shaped stopper.  Yes, that eye is printed onto the disc which acts as the fragrance stopper and lid. The packaging housing the fragrance bottle is a sleek, plain white box stamped with the Calvin Klein logo. Almost that of an empty gallery, with the pièce de résistance on the inside.
The aspect most impressive and intriguing to me is that Women leans fairly unisex in my opinion. I am in no way saying this is a masculine scent, but it is not the type of scent that immediately makes you think of WOMEN, per se. And for this, I absolutely love the fragrance even more. It is uncomplicated, easy to wear and classy.
There is something so enduring when pairing this scent alongside the incredible marketing campaign of Women.
Calvin Klein's Women celebrates the feminine spirit in all its forms.
The marketing campaign is somewhat of a unique take on the movement. We see fragrances and campaigns celebrating women constantly, yet Women remains in a lane of it's own with celebrating and embracing our individuality while uniting us.
The two women at the forefront of this campaign are Lupita Nyong'o and Saoirse Ronan. Both whom and renowned in their fields for their abilities to embody and represent different women through your roles in folm.
LUPITA NYONG'O: "It takes more than one person to make an individual."
SAOIRSE RONAN: "You can be any type of woman you want to be."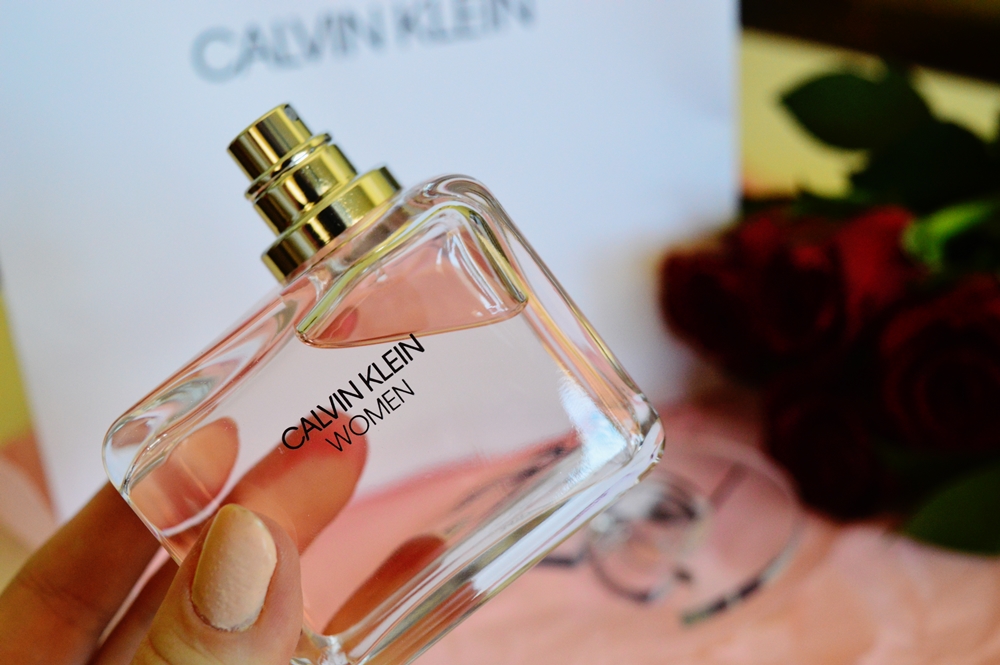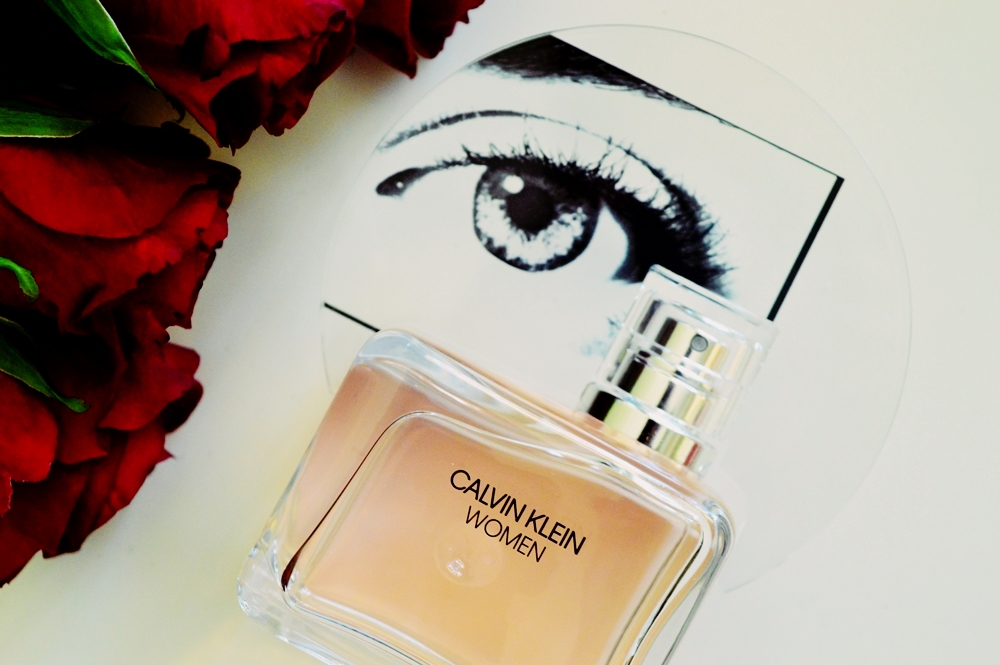 Recreating the container as an objet d'art, this perfume bottle blurs the boundaries between art and fashion, fusing quotes from the visual language of contemporary photography with age-old notions of the feminine. It refuses to conform. In doing so, it continues a tradition of rule-breaking and transgression synonymous with CALVIN KLEIN.
Overall this is a gorgeous fragrance which has been front and centre in my "most reached for" fragrances over the last two months. And I would be lying if I said I did not absolutely adore the message behind it!
Women EDP from Calvin Klein can be purchased at Woolworths, Clicks, Foschini etc at the following prices:
30ml – R845.00
50ml – R1,180.00
100ml – R1,495
Rayne XX