Swing from the branches with a Monkey Manhattan {PRESS RELEASE}
Swing from the branches with a
Monkey Manhattan
The romantic-inspired Monkey Manhattan cocktail is where Scotch whisky meets the distilled essence of bitter oranges. It's the perfect combination of whisky & bitter sweet – probably a better combination than most of the relationships you've had.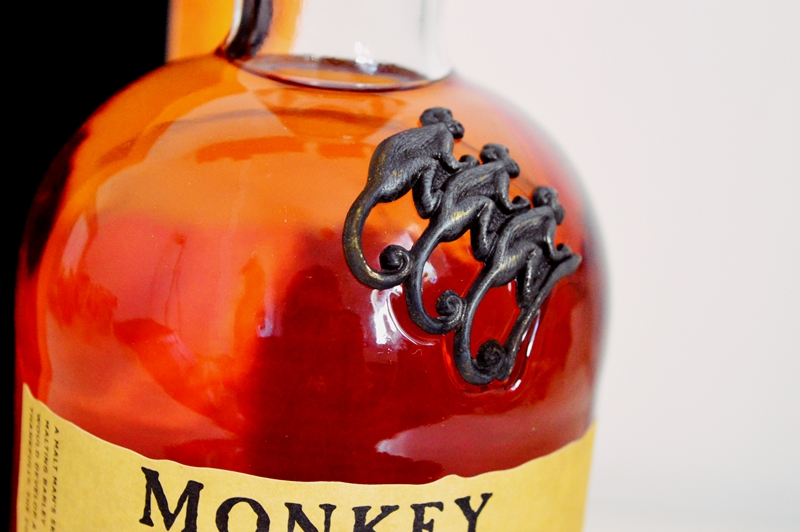 Monkey Shoulder is a whisky that loves company and shows its versatility in cocktails. It was recently voted the number 1 trending whisky amongst the top 100 most influential bars in the world for 2018! If that doesn't convince you, we don't know what will! So be inspired and mix things up – after all, you deserve it more if you've managed to maintain your single status. The orange bitters helps to tie everything together so things don't get too out of hand.
Take your Manhattan Monkey and go spank it.
MONKEY MANHATTAN
Tastes Like
I don't know about art, but I know what I love.
What You'll Need
2 parts Monkey Shoulder whisky
1 part sweet vermouth
1/2 part Grand Marnier (orange flavoured liqueur)
1 dash Angostura aromatic bitters
1 dash Angostura orange bitters
Making It
Add all the ingredients to a mixing glass or Kilner jar. Add lots of chunky ice cubes to your
shaker. Stir gently with a bar spoon, long teaspoon or a chopstick until the glass or jar
feels nice and cold. Strain carefully through a strainer into a chilled Martini glass.
Our Tips
Drop in a cherry.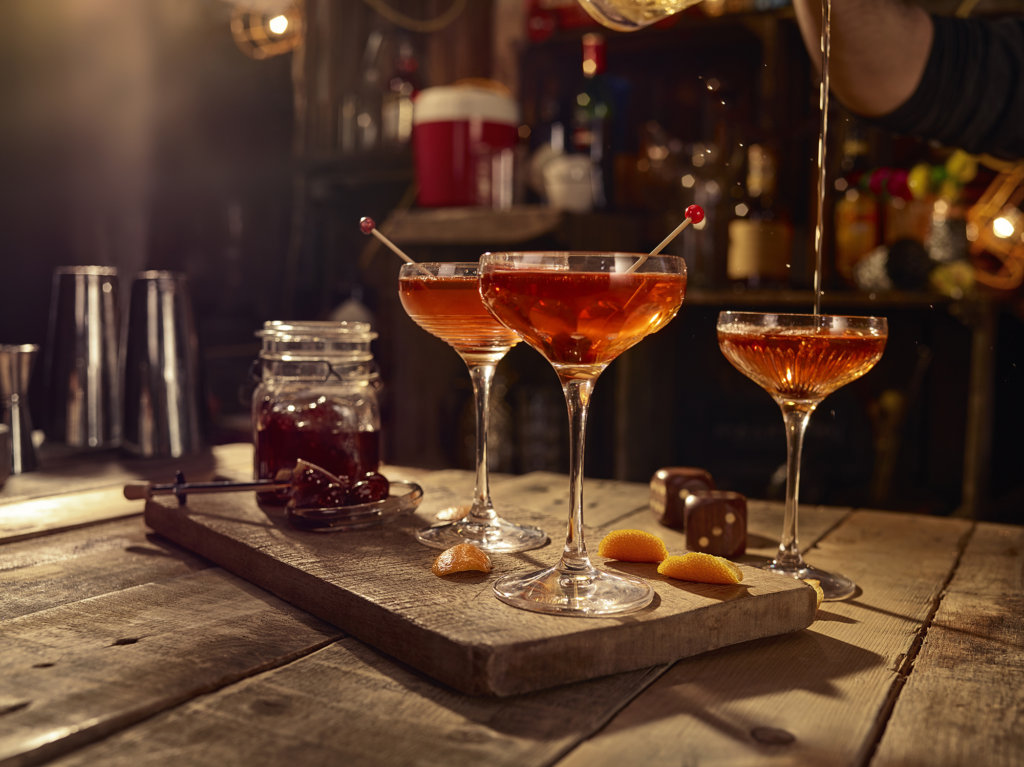 And voila!
Rayne XX