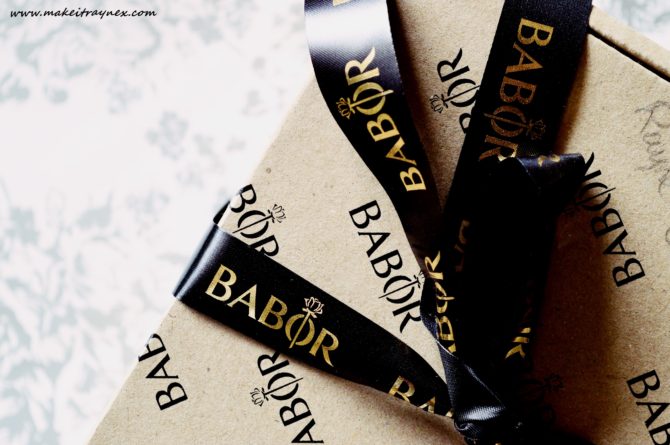 Babor Review #5 – Cleansing CP Deep Pore Cleansing Mask {REVIEW}
Cleansing CP Deep Pore Cleansing Mask with exfoliating effect
And here we are, my final installment of my Babor review series! I hope you have enjoyed these mini reviews as much as I enjoyed the terrible misfortune of trying out all these incredible products…
Now, this mask. Oh my word (am I going to start each review this way? I am just so obsessed with Babor!), it is incredible. I would definitely call this my favourite product out of the five. Okay noooo… now I feel like a liar because I simply adore the ampoules and the Derma Cellular drops too. GAH.
Everything about this mask; from the way it smells, to how such a little goes such a long way, to how deeply it exfoliates your skin. It is a true winner. I have found myself reaching for this more than my other masks, and trust me, there are a lot to choose from in my house.
It contains all the good things such as salicylic acid, kaolin and provitamin B5. These are going to open your pores up, regenerate the skin's protective barrier and deeply cleanse your skin.
This is another product where I fully see the results after use. Now and again I get I get a flare up of closed pimples on my right cheek (how lovely). And this mask really does do the job with deeply cleansing and alleviating the redness and bumpiness of the area. My boyfriend also really loves this mask and we have very different skin types. Yet we both feel the positive benefits. It really is a total winner! And, at R375, it is more pocket friendly than the previous amazing product I featured in this series. But at the end of the day, your face is the only face you will ever have and looking after your skin is beyond, beyond important.
As a matter of fact, I have already purchased the matching peel-off mask from the Babor Deep Pore Cleansing Range…
The nitty gritty online info: "BABOR's in-house laboratories have developed a deep- pore cleansing mask that not only has an exfoliating effect but also refines the complexion. Salicylic acid opens the pores and prevents skin blemishes, while kaolin reduces shine and mattifies the skin. In addition, provitamin B5 helps to regenerate the skin's protective barrier. Skin is cleansed deep down and refined, and has a fresh and rosy appearance."
And that is it for the Babor series! You can find my previous four posts below:
Anti Age Collagen Booster Fluids
Cleansing CP Deep Pore Cleansing Mask
Derma Cellular A16 Booster Concentrate
Cleansing CP HY-ÖL Phytoactive Base
Rayne XX