It's that time of the year… essence has updated their range! {REVIEW}
Oh, but it is a good day when essence updates their product range! This happens a couple of times a year, and today I will be reviewing a few of the latest products from the update…
eyeshadow palette & refills
Very unlike me, but I am starting with my favourite! I saw these palettes weeks ago but, because I live in Fish Hoek, we always get new releases last. Therefore I had not been able to get my hands on this sooner! I was – quite honestly – over the moon at essence releasing his nifty palette.
I am sure anyone reading this does not need an explanation but here goes: you pop the shadow out of the box, gently pull the lid off, pop it into your palette 🙂
This means that, realistically, you only need one palette and you can swap out the shades as you feel like it.
The best part? There are TWENTY shades. Yep. So far I have raspberry frosting, black as a berry and cotton candy. I have not tested raspberry frosting but the other two blend together beautifully. cotton candy is a gorgeous blending lid shade. There was only a slight fall out of product which is easily dusted away. Mix black as a berry in there and you have yourself the perfect autumn look.
These shadows have gotten me seriously excited and next up I have my eye on 01 go goldie, 02 all i need, 08 chilli vanilli and 09 apricotta. Can you even deal with how gorgeous those names are? – You can purchase the palette for R34,95 and the single shadows for R39,95 each.
volume stylist 18h lash extension mascara
I have not been the hugest fan of essence mascaras in the past. However, I absolutely rave about their sister brand, CATRICE's, range of mascaras. This is definitely one of the better options from esssence, though! With an extra-long diamond shaped wand, it allows you to cover more lashes than usual in one swipe. The mascara contains lengthening fibres and this had me apprehensive. I was worried the fibers would come loose and get into my eyes. Thankfully this is not the case and it's a really good choice as far as fiber mascaras go. – all three of the new mascaras retail for R64,95 each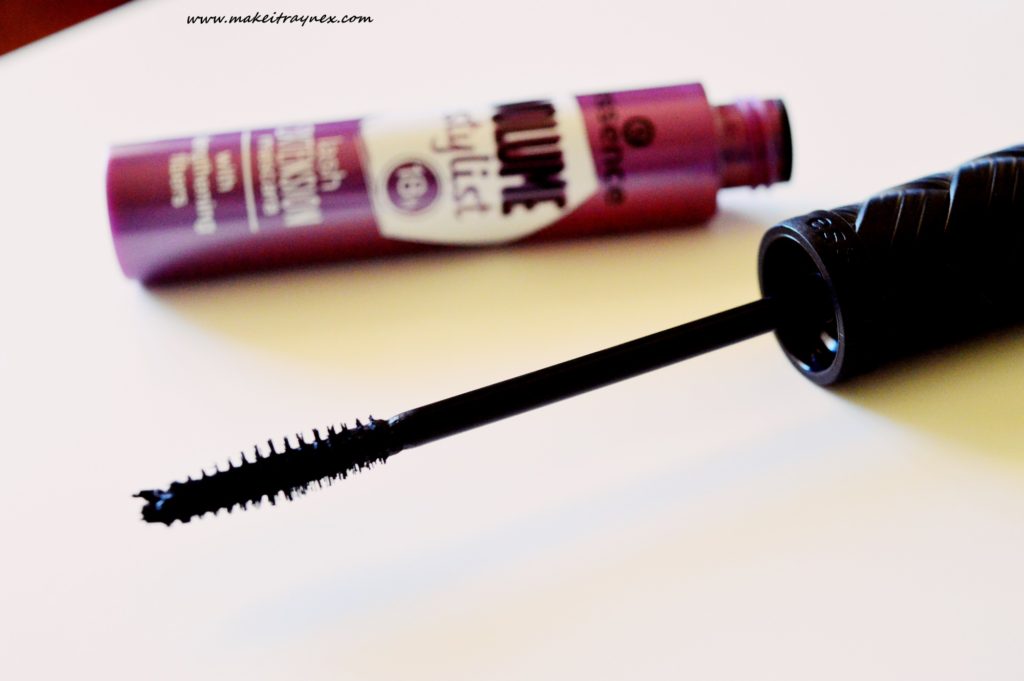 luminous matt bronzing powder
I was SO intrigued to try this bronzer. essence goes down in history for having some of the best affordable bronzers EVER. So yes, I was very intrigued by this bronzing powder and it ticked all the boxes. I almost want to say this is my favourite product from this entire range. It is a bronzer that I would say suits fairer skintones best, yet it is still build-able. In my day to day make-up routine, I use both bronzer and highlighter on my cheekbones and forehead, and this is a lovely mixture of both. As the name states, it is a matt bronzer, but there is a very slight shimmer. The high point for me would definitely be it's blending ability. – retails for R64,95
shine shine shine lipgloss in 12 runway, your runway
Glossy lips are making a huge comeback and I am all for it. However, I am only a fan of said lips if they are nude. The colour I tested was the dark purple shade. It really is a stunning colour but you have to be so careful when you wear it 😉 I will definitely be grabbing one or two of the nude shades though, as the consistency and wear overall really are great. – Selling for R44,95 each.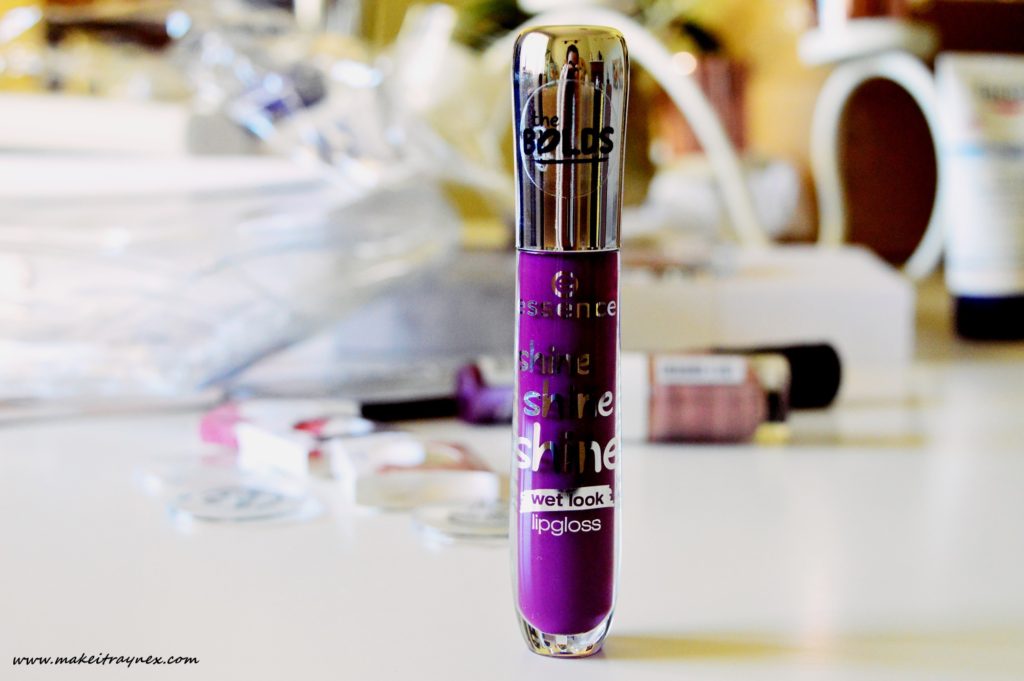 glow & care luminous nail polish in 02 go for glow

The most surprising of all the products. I am not a nail person. I feel like I have typed those words on my blog 1000 times before! I have the shortest, most brittle nails. And I am a biter at the best of times. You do NOT want to see me at one of the worse times..
Usually I don't bother with testing polish but this shade was just calling my name loudly. I tested it and it applied so beautifully and so smoothly. It is a luminous, creamy peachy-pink shade that did not need two coats. It is completely opaque. There are four shades in the luminous range and seven shades in the colour boost range. I have been wearing the shade for six days now with only one  small chip on my nail. The nail polishes contain kukui oil and don't ask me what it does, but it obviously benefits!  – All the new polishes in the range are R34,95 each.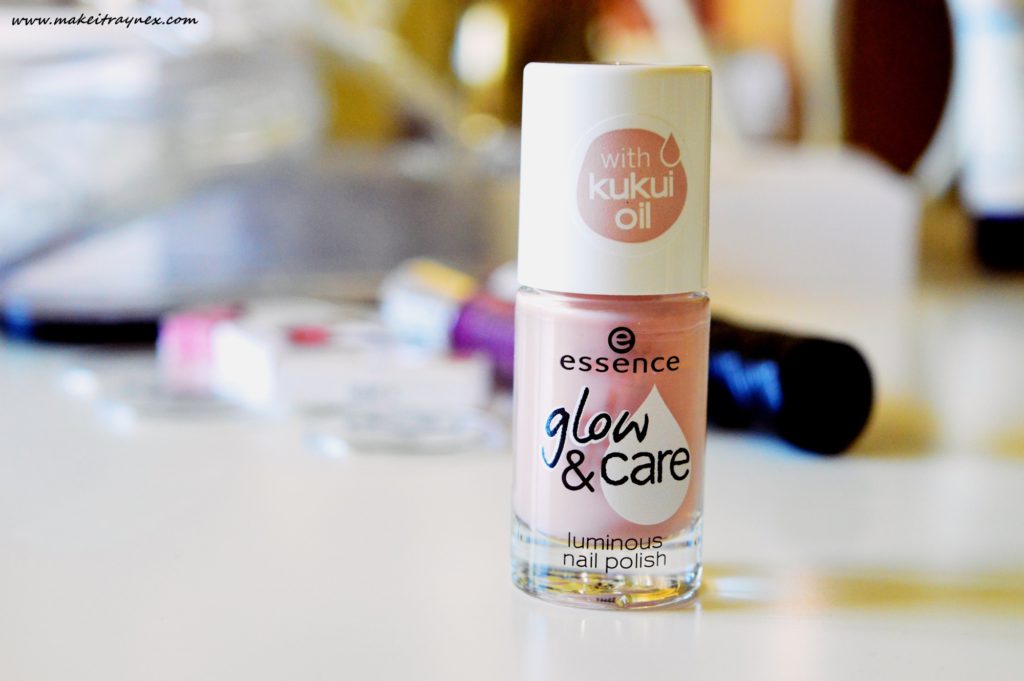 But there's more… along with the above, essence has also re-released a few mucho-loved products of mine. I have reviews of them too which you can read by clicking on the names.
I <3 colour intensifying eyeshadow base
Have you purchased any products from essence lately that I need to get my hands on?
Rayne XX