Sorbet & SEW Affiliates Raise R1 Million {PRESS RELEASE}
Sorbet & SEW Affiliates Raise R1 Million
This Spring, Sorbet hit a six-figure SEW milestone by raising over R1 million for its Sorbet Empowering Women (SEW) Academy.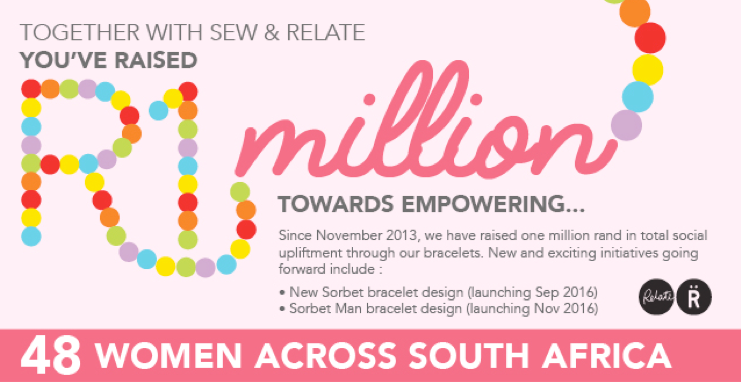 This social initiative, created in partnership with The Clothing Bank, a non-profit organisation focused on empowering unemployed mothers to social and financial independence, aims to improve the earning potential and circumstances of previously disadvantaged women in South Africa by providing them with training and full-time employment as qualified nail technicians within the Sorbet Group.
Thanks to the sale of 60,000 Sorbet Empowering Women bracelets sold in Sorbet stores nationwide, over and above additional fundraising initiatives and support from key beneficiaries such as the Jobs Fund, and The Clothing Bank, the R1 million raised for SEW on bracelets has helped to train and provide employment for 53 women. Additionally, according to SEW partner, Relate Bracelets, this has achieved a ripple effect of positively impacting over 350 people, daily.
"While it is certainly a milestone to be celebrated, SEW has a long way to go in terms of achieving its overarching goal: to secure employment for 145 women by March 2018," says Jade Kirkel, Marketing Manager of Sorbet Group.
With an estimated cost of R25,000 per graduate course – or the sale of 510 Sorbet Empowering Women bracelets – SEW needs to raise roughly R2.9 million over the next year to make the kind of change they've committed to championing.
To help achieve this goal, in 2015, Sorbet launched Amazi, offering high-quality beauty treatments at affordable prices, which predominantly employs nail technicians from the SEW Academy. Exciting fundraising initiatives are also underway and in the pipeline across the Sorbet Group to further secure SEW's success.
Launched in 2014, SEW began as a way in which for Sorbet to realise a goal that was core to its heart: to be a beauty brand with purpose.
Says CEO, Ian Fuhr, "The underlying philosophy of the Sorbet Group is to make a difference in people's lives. Once we started building the brand, we wanted to give something back and created the SEW Trust. SEW gives us an opportunity to do something for the community. There are so many people struggling in life and this gives them a chance to fulfill their potential – there is no greater gift in life than giving someone that opportunity."
Speaking of the opportunity she received, SEW graduate Sinoxolo Qondongo says, "I no longer feel disadvantaged, I feel like I have changed my circumstance into an opportunity and said yes to being a better person."
Lungile Mbambo, another proud Sorbet Empowering Women graduate, agrees: "SEW has given me the skills I needed to make a significant change to my life. I am confident and can face many challenges because I am empowered. Nothing defeats my mind and I always know that taking responsibility of my life is the key to success and not expect other people to do it for me."
To help Sorbet raise R2.9 million over the next year and to help a woman fulfill her potential, here is how you can make a valuable contribution to the SEW initiative:
 Choose to Paint It Forward when having a treatment – Add R5 to any nail treatment as a donation to SEW
 Buy a beaded Relate bracelet in Sorbet salons
 Make a secure online donation via the Givengain website
 Support Sorbet's fundraising events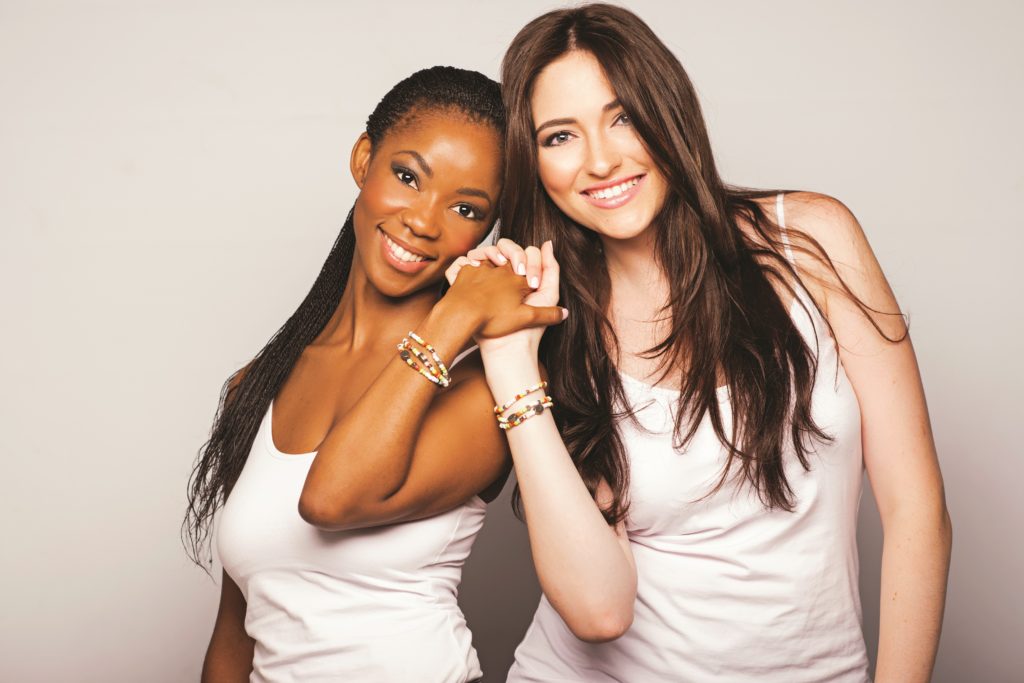 For more information on Sorbet Empowering Women visit www.sorbet.co.za or speak with your friendly Sorbet therapist. My favourite Sorbet is the Sun Valley Mall branch – give them a call on 021 785 2767. 
Rayne XX