Sorbet Scrub Series! – Pomegranate & Grapefruit Sugar Scrub – Week 2
I have only posted week 1 of my Sorbet Scrub Series and my last post was received so positively! So I am super stoked to be posting week 2 now, which showcases the Pomegranate & Grapefruit Sugar Scrub from Sorbet.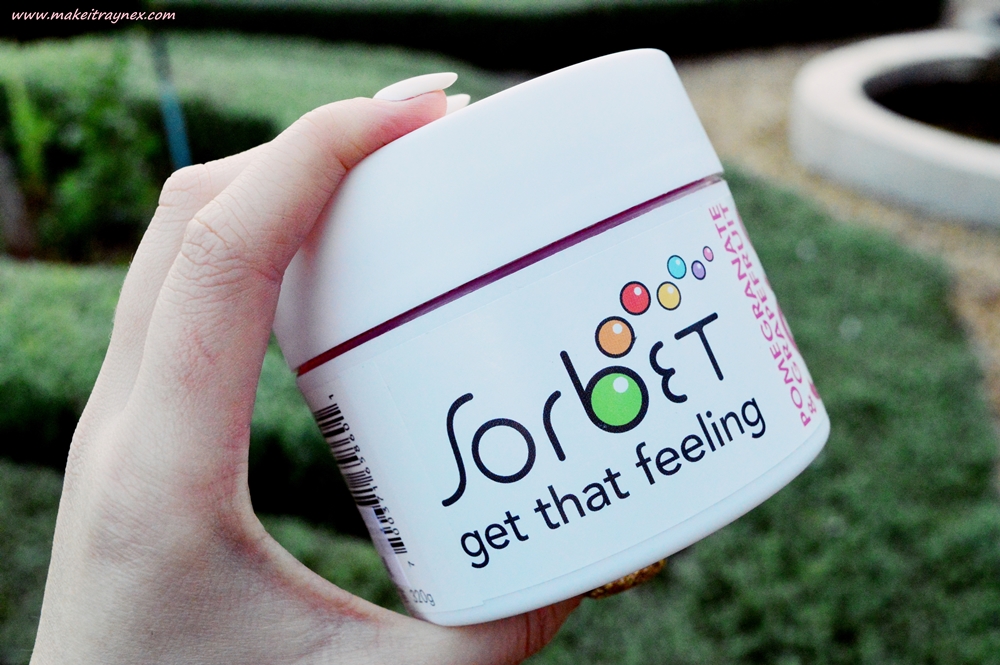 This is THE scrub that Sorbet ladies use when you pop in for a pedicure. The Pomegranate & Grapefruit Sugar Scrub is their iconic scrub used on all clients. Therefore, it literally smells of the salon! Which, basically, puts you in a good mood everytime you use it 😉
Since posting my first Sorbet Scrub Series post, I had so many people suggest to me to use the Pomegranate & Grapefruit Sugar Scrub. So of course it was the next item on my list to try out!
I am immediately obsessed. IMMEDIATELY. The flavour of the scrub is Pomegranate and Grapefruit but to me it smells like watermelon or bubblegum sweeties. But not sickly sweet artificial bubblegum. More like that delish pink Bubbaloo bubblegum! EXACTLY the kind of smell you want on your body.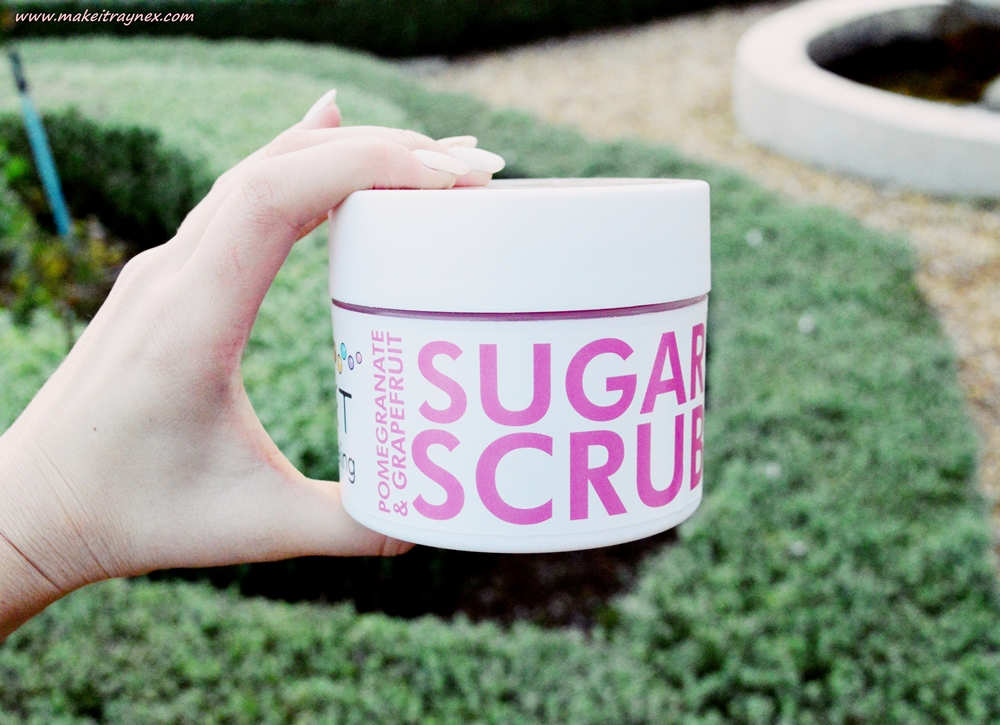 It is marketed as a body scrub for in shower but – as mentioned above – it can be used on your feet too. It does an amazing job on your feet actually. Besides for making them smell divine, that is. It is described as a "gentle exfoliation" but it certainly has the power to be used as a major all over exfoliator that really gives you a good, deep cleansing. During Winter your skin becomes so extremely dry that we do need a deep exfoliation more frequently than usual anyway. Remember, even if your skin is so dry that is feels sensitive, the exfoliation is still going to do the world of good. 
This  Pomegranate & Grapefruit Sugar Scrub works especially well on those horrible places like your knees and elbows. The formula is made of of thousands of minuscule exfoliating beads and you can control the roughness of the beads depending on the amount of product you dispense.
My favourite ways to use this scrub are as follows:
In the shower
On my hands – no loofah or sponge needed!
Use LOADS! !
Apply directly onto already wet skin
Moving your hands in small circular motions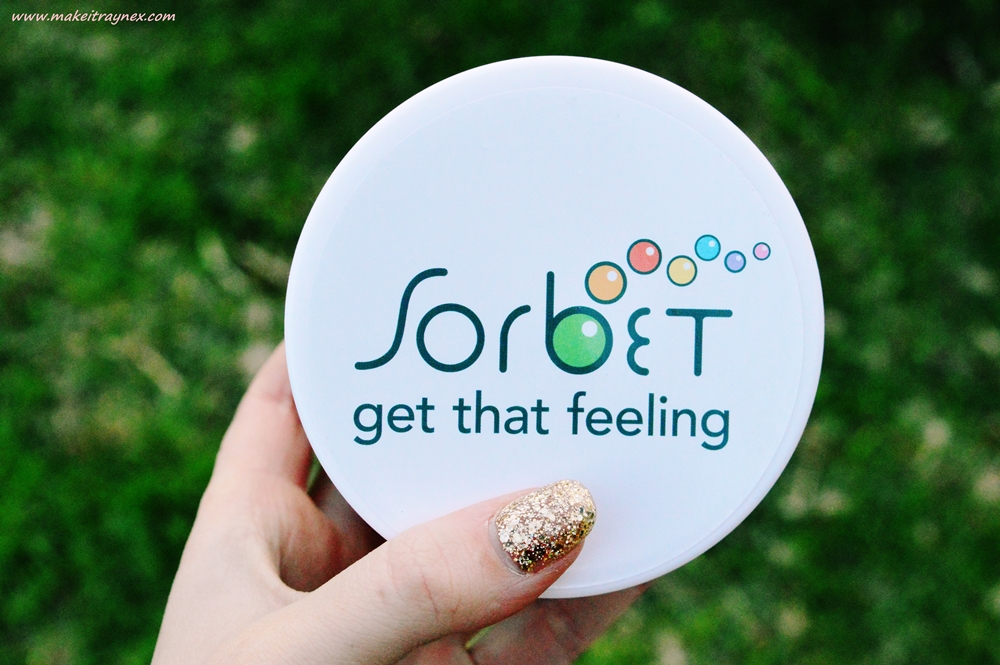 The after feeling of the scrub is gorgeous. It almost feels like there is a thin layer of oil on your skin. This is obviously not in a slick greasy way.It just leaves you feeling soft and smooth all over after using it. After a few days in a row of using it, your skin starts to get used to the scrub and it doesn't feel as amazing anymore. This is for the best though as you shouldn't actually exfoliate daily 😉 Difficult when it is addictive though! 
Thus far in my Sorbet Scrub Series, this is totally my fave! It is going to take a pretty damn incredible product to knock this one from it's numero uno place.. but keep posted!
Let me me know in the comments if you also love this scrub? Are there any other Sorbet scrubs that I MUST try?
*The Sorbet Scrub Series is run in collaboration with Sorbet Sun Valley. You can give them a call on 021 785 2767 to make a booking! Located in the new Sun Valley Mall.
Rayne XX