I was tagged by the lovely Candice of the beauty blog Beauty Candy Loves to take part in the 21 Question Challenge. Sometimes its nice to throw in a random tag post when your brain is in a bit of a flurry and you still want to post. For example I am posting this in August but I as tagged at the beginning of July when I had plenty of posts scheduled.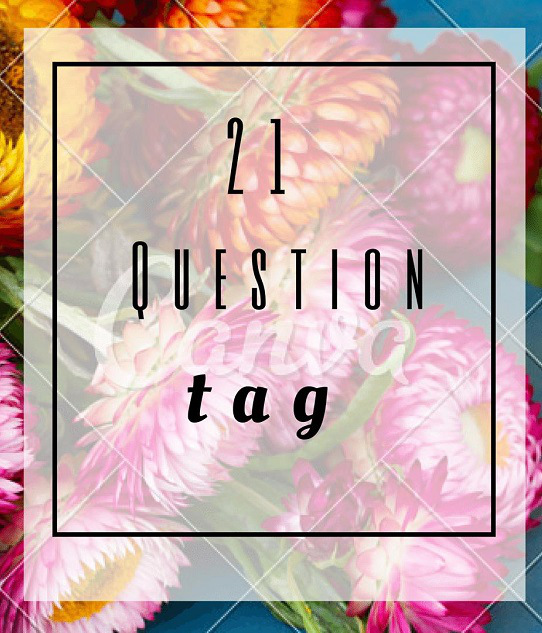 1. What is your current fashion obsession?
I am very into fedora and trilby hats lately. I know, I know. I am very behind everyone else but I am loving them lately.
2. What are you wearing today?
Well I am off from work in a bit but I am just lazing about in bed for the next hour so I am wearing Mr Price socks, Edgars leggings, a long top from Factorie, a snood from Woolies and one of Boyfriend's hoodies.
3. Hair?
I have waist length and CURLY hair so its generally always up in a messy bun if I am chilling at home.
4. Do you nap a lot?
When I am on holiday/weekend then yes, I can fall asleep whenever I want. Otherwise I don't nap in the week because I am constantly busy!
5. Why is today special?
I just ordered a new camera today.. so thats pretty special in my book. I have been wanting and saving for a new camera for ages now so I am very excited. Its the Nikon D3200.
6. What would you like to learn to do?
I would love to take a photography and make-up course.
7. What's for dinner today?
Oooooh I am going out for tapas with the gals at a new place in town called HQ. I am not usually such a fancy pants but my friend won a table of drinks and tapas for us.
8. What are you listening to right now?
Right now I am loving 'Where Did The Party Go' by Fall Out Boy. Its a pretty old song but I've got it on repeat.
9. What is your favorite weather?
Days like today! Rainy and cold and perfect for movie days.
10. What's the last thing you bought?
I bought two trilby 'Harry Styles' hats at Edgars yesterday. Two because they were on sale! One black and one cream coloured.
11. What are your essentials when traveling?
Phone, camera, make-up and lip ice.
13. What is your most challenging goal right now?
Right now I am working for a company which requires me to attend various amazing events and taking pictures, liaising with PR companies and writing up reviews. I have my first event tomorrow and loads more in the next few months. My challenge is to do my absolute best and produce amazing quality work.
14. If you could have a house totally paid for, fully furnished anywhere in the world, where would you like it to be?
Erm here? In Cape Town? Preferably in Clifton.
15. Favorite vacation spot?
Probably Thailand.
16. Name the things you cannot live without?
My famdam. My boyfriend. Food. Oxygen. Make-up.
17. How was your childhood?
It was average. Divorced parents who get on amazingly. Two sisters and one brother, with me being the oldest. I went to average schools in an average town. The end 🙂
18. What would you like to have in your hands right now?
My camera which I just ordered!! It will be delivered on Monday but I wish I had it for this weekend 😛 If not that then a winning Lotto ticket.
19. What are you most excited for?
My camera? Can I say that again? Also super excited for my new work shenanigans.
20. If you could go anywhere in the next hour, where would you go?
Australia! To visit my bestie and take my boyfriend to The Great Barrier Reef.
21. Which countries have you visited?
Thailand, Mauritius, Germany, Switzerland, Sweden, Holland and France.
Thanks for making it all the way to the end! And now I tag these lovely peeps to answer the same 21 questions so we can get to know YOU better!
– Carina from Look! It's Carina
– Mycaila from The Trio Blogg 
– Jess from Jess Juliet