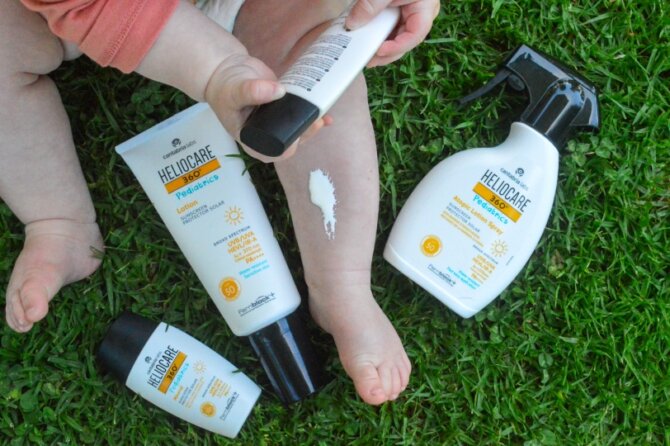 HELLO SUMMER & HELLO HELIOCARE 360° PEDIATRICS RANGE
Heliocare is a brand that I have spoken about time and time again online so when I was asked to collaborate with my little lady on their new pediatric range I was over the moon.
It is no surprise to learn that the Heliocare 360° Pediatrics range meets the highest photoprotection standards.
With Fernblock®+, specific filters, repairing and active antioxidant ingredients, it protects against the 4 types of radiation (UVB, UVA, Visible and Infrared), neutralise and repairs sun damage. They were tested under paediatric, dermatological and ophthalmological control.
This beautiful and easy-to-apply range consists of three products. Let me break them down for you so as to choose the best for your little bub!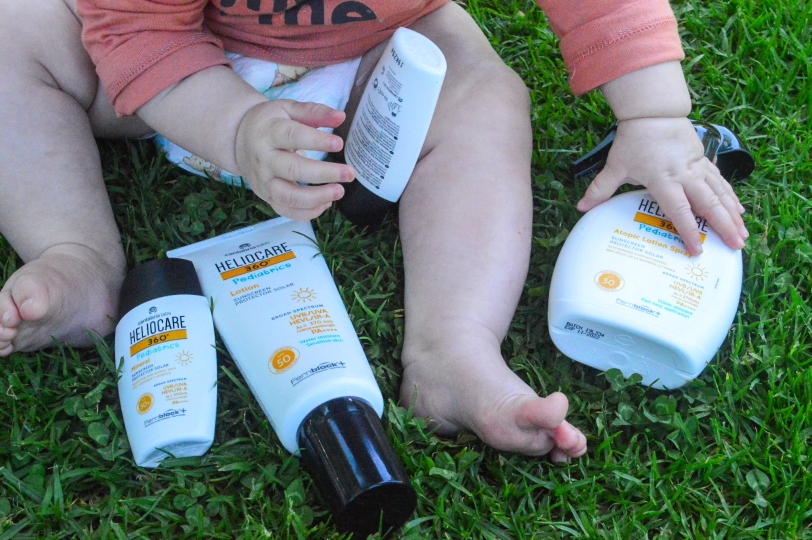 Heliocare 360° Pediatrics Mineral SPF 50+ – RSP R340
Heliocare 360° Pediatrics Mineral SPF 50+ has been specially designed for babies and children with sensitive and/or atopic skin. It has very high photoimmunoprotection properties with its exclusive 100% mineral filters which offer broad-spectrum protection against UVA, UVB, Visible Light and Infrared radiation (IR-A). The ultra-fluid mineral emulsion is easy to spread and absorbs rapidly. Suitable for face and body in babies older than 6 months and children.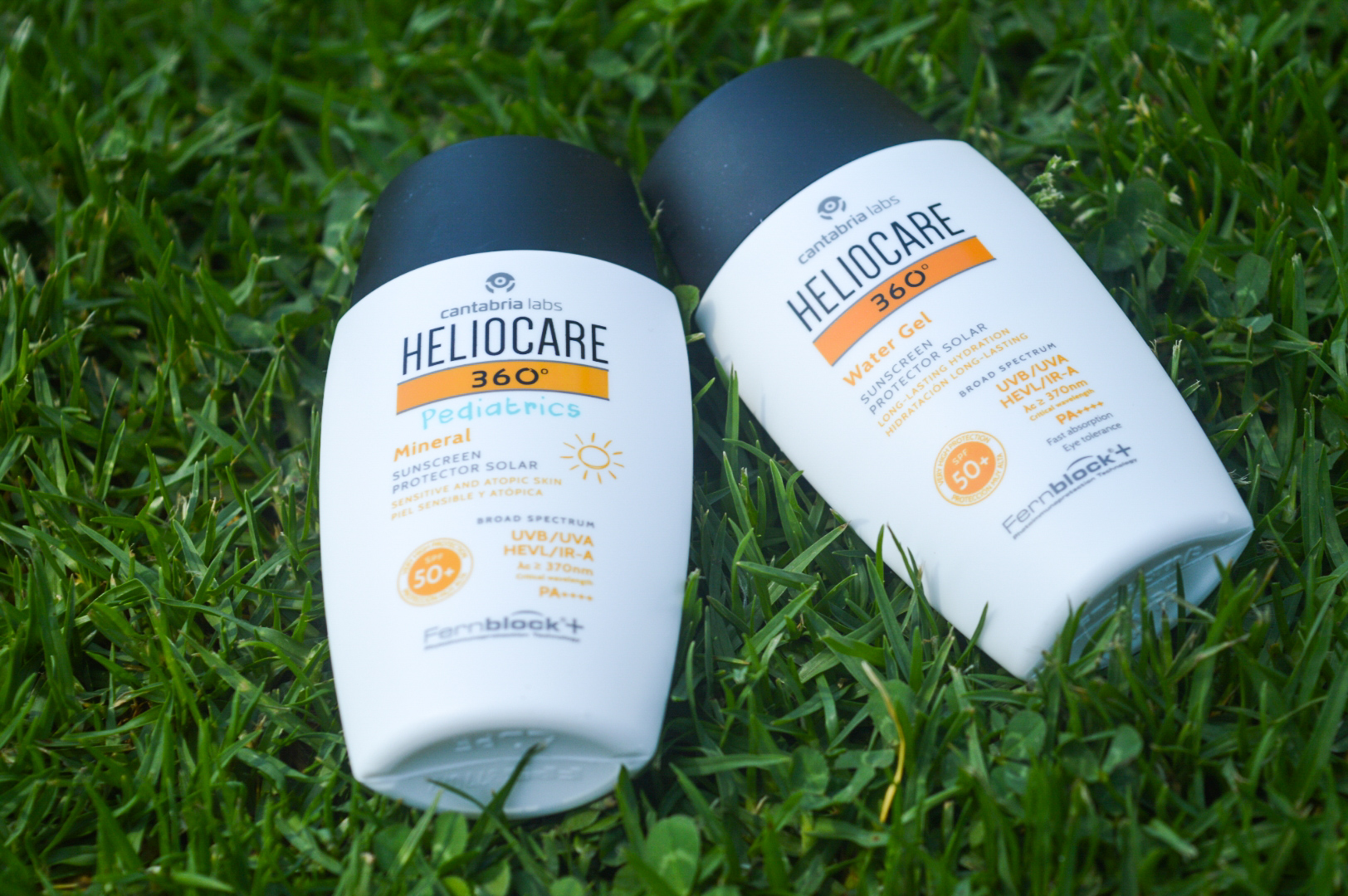 Heliocare 360 Pediatrics Atopic Lotion Spray SPF 50 – RSP R770
Heliocare 360 Pediatrics Atopic Lotion Spray SPF 50 is a hypoallergenic formula designed to protect babies and children even with intolerant, atopic-prone skin. Perfectly suited for application on the body and can be used by all skin types.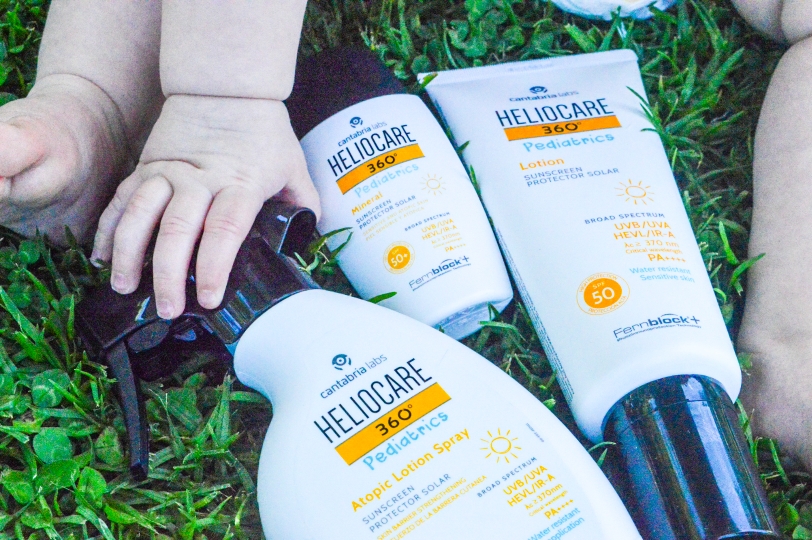 Heliocare 360 Pediatrics Lotion SPF 50 – RSP R600
Heliocare 360 Pediatrics Lotion SPF 50 is a lightweight face and body sunscreen specifically developed for the delicate and sensitive skin needs of babies and children.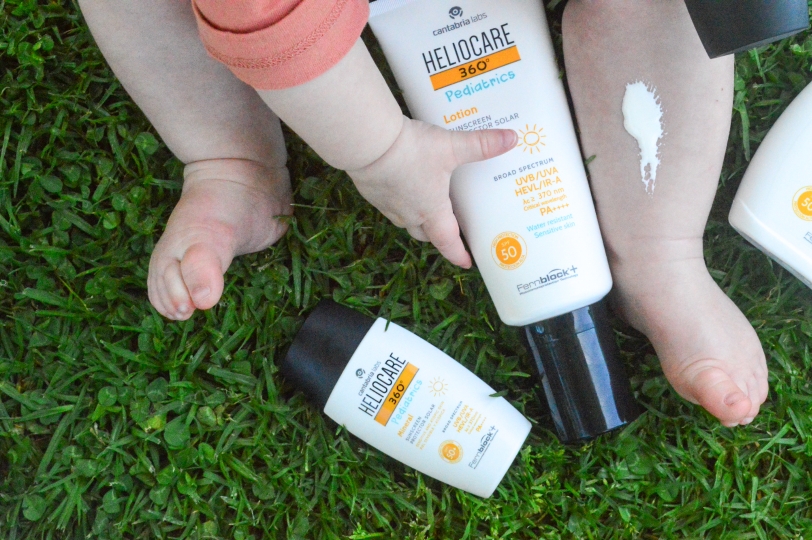 Key ingredients across the board consist of the
Fernblock®
+ and a combination of physical and chemical filters. GenoProtect activates Glycosylase that prevents DNA damage and strengthens the skin's natural repair mechanisms. Arginine strengthens the skin barrier while glycerine optimises hydration while remaining octocrylene, fragrance, alcohol and paraben-free. Hypoallergenic. Tested under dermatological, pediatric, and ophthalmological control.
Let me know if you've tried the range out and which of the three are your favourite!
Rayne XX