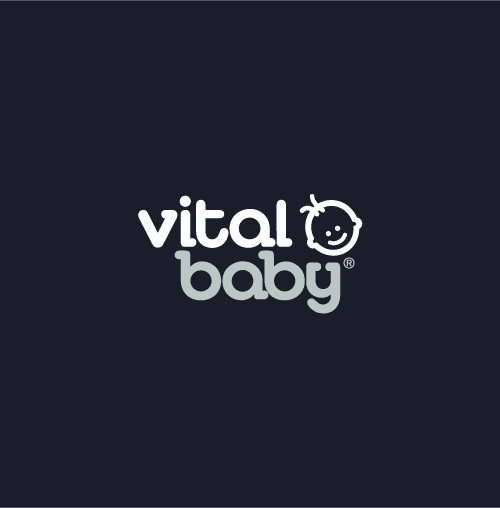 SHOP VITAL BABY ONLINE – AND TOP PICKS FOR EXPECTING MOMS
How exciting – you can now shop for your favourite Vital Baby items online at www.vitalbabyshop.co.za!
From breast-pads to bottles, from sterilizers to thermometers, Vital Baby has everything an expecting mother could possibly require. Take a look at a few of the best seller items across the website.
vital baby® NURTURE™ Easy Latch Newborn Starter Set
Included in the pack: 
2x vital baby® NURTURE™ breast like feeding bottle 150ml, cap and collar
2x vital baby® NURTURE™ breast like feeding bottle 240ml, cap and collar
4x vital baby® NURTURE™ breast like teat slow flow
1x vital baby® newborn 100% silicone soother
1x non-scratch bottle & teat brush
vital baby® NURTURE™ breast like feeding bottles are:
Expertly designed to mimic mum's breast, the teat flexes like mum's nipple, providing easy latch on.
Advanced triple anti-colic valves to reduce air intake.
Silicone is soft and smooth against baby's delicate face.
Wide neck bottle is easy to clean and fill.
BPA-free.
A range of teats with varying flow rates to keep up with your growing baby is available.  For hygiene and safety reasons, it is recommended that the teats should be replaced at regular intervals.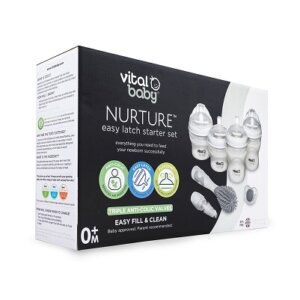 vital baby® NURTURE™ Flexcone™ Electric Breast Pump
1x vital baby® NURTURE™ flexcone™ electric breast pump
The vital baby® NURTURE™ flexcone™ electric breast pump together with it's very soft silicone breast cup and flexcone™ provides gentle cushioning around your breast and mimics the suckling action of your baby to provide the most natural and effective breast milk expression ever!
With 9 different speed settings to give ultimate control, the vital baby® NURTURE™ flexcone™ electric breast provides a uniquely tailored feeding experience. The simple touch panel control is easy to use and quick to operate.  It is discreet, quiet, lightweight and portable for total convenience.
Perfect for use when at home or away; cordless operation with the built-in rechargeable battery, or plug in with the USB cable included – the choice is mum's!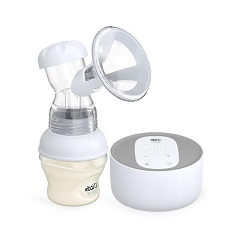 vital baby® NURTURE™ Easy Pour Breastmilk Storage Bags
The unique design of our easy pour breast milk storage bag makes it simple to fill, store and easy to transport.
The leak proof secure seal ensures no milk is lost when storing breast milk in the fridge or freezer and the wide neck and free-standing base of each storage bag makes it easy to fill.  Simply remove the pre-perforated tab when you are ready to fill the bag, then pour in your freshly expressed breast milk with ease, and securely lock the freshness into the bag with the easy use zip fastener.  It's as simple as that!
When you are ready to use the stored breast milk, there is a special easy-pour spout.  You re-open the bag by simply cutting along the dotted line, ensuring that your valuable breast milk does not pour over the sealing zip which may have been handled during filling.  Our breast milk storage bag avoids possible contamination and maintains a high standard of hygiene, easily and effortlessly.

vital baby® PROTECT™ Contactless Thermometer
Quick, accurate and super simple to use, our multi-use 4 in 1 infra-red contactless thermometer detects the temperature in just 2 seconds and gives the result on its large fever alert colour changing, digital display.
Choose which mode you need to give you ultimate peace of mind during the day, night or even at bath or feeding times!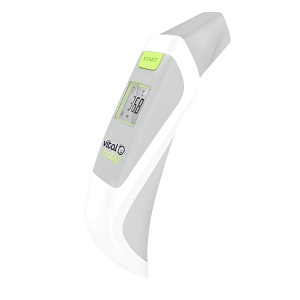 Learn more about Vital Baby on http://www.vitalbabyshop.co.za or follow them on social media at @vitalbabysa.