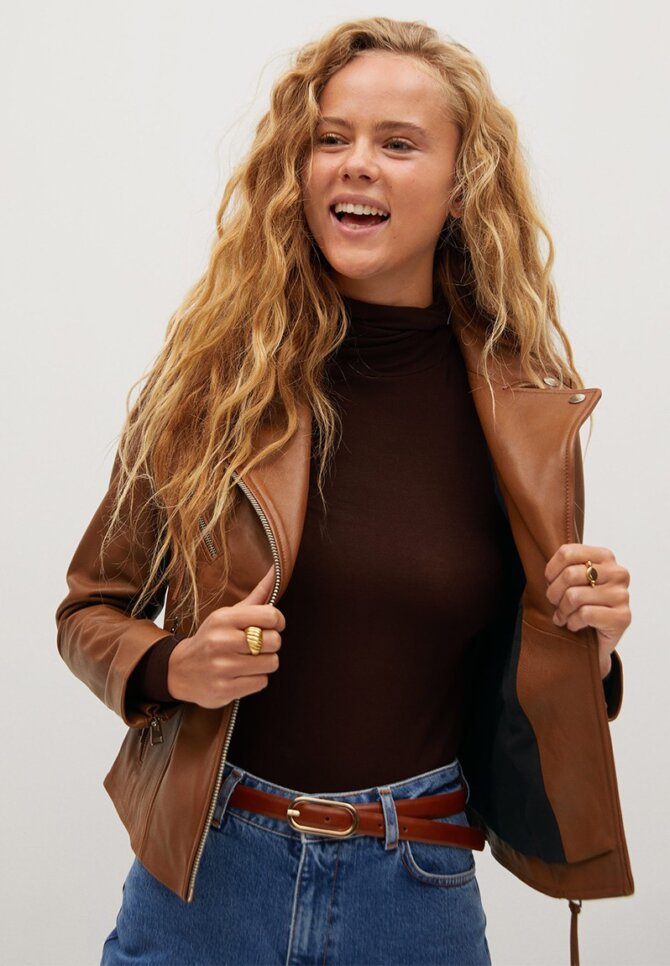 Rock Winter in style with these Leather Jackets from Superbalist!
Certain clothing items are just staples in a seasonal wardrobe and for me, a classy
leather jacket
is a must-have for Autumn. Superbalist has you covered – quite literally – with any of their beautiful Leather Jacket options! To buy Leather Jackets has never been easier or more fun.
For the earth conscious hipster: 
Vegan AND trendy? Tell us more Supberbs! This quilted puffer is seriously one of the coolest pieces I have seen this season. Available in both black and tan, you can know you are looking good while also keeping your carbon footprint as green as can be. 
Shop the Vegan Leather Puffer Jacket here.
For the casual chic look: 
My personal favourite (and the item that may just be my staple piece purchase of the season) is this sheep leather brown leather jacket from MANGO. 
I adore the softness of the leather – you can just tell from the website images how silky that leather must feel! – and the sleek cut just screams quality from a mile away.
The best part of a biker jacket is it's ability to transform even the most simple of outfits. And as a mama to a one year old, that is the number one box that I need ticked when purchasing clothing! I especially love the zipped cuffs, the zip closure, the zippy side pockets and the extra-length sleeves.
Shop the Perfect Leather Jacket from MANGO here.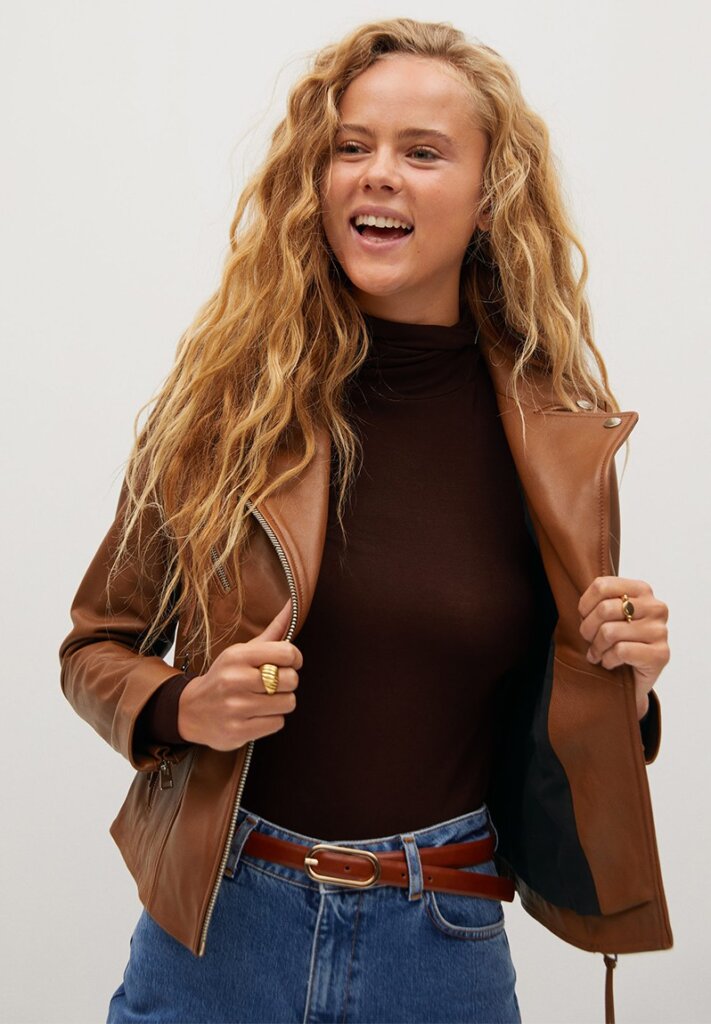 For the "home-to-office" gal:
Nothing is as versatile as a Matrix-esque trench coat. When buying a statement piece such as a leather jacket the priority should be how wearable the piece is. And a long trench-coat is, in my opinion, such a "do it all" item!
The long sleeves and spread collar design allows for this coat to be worn with dresses, jeans and sneaks, you name it. It is also available in both tan and black and it is made with a vegan faux leather.
Shop the Vegan Leather Trench here.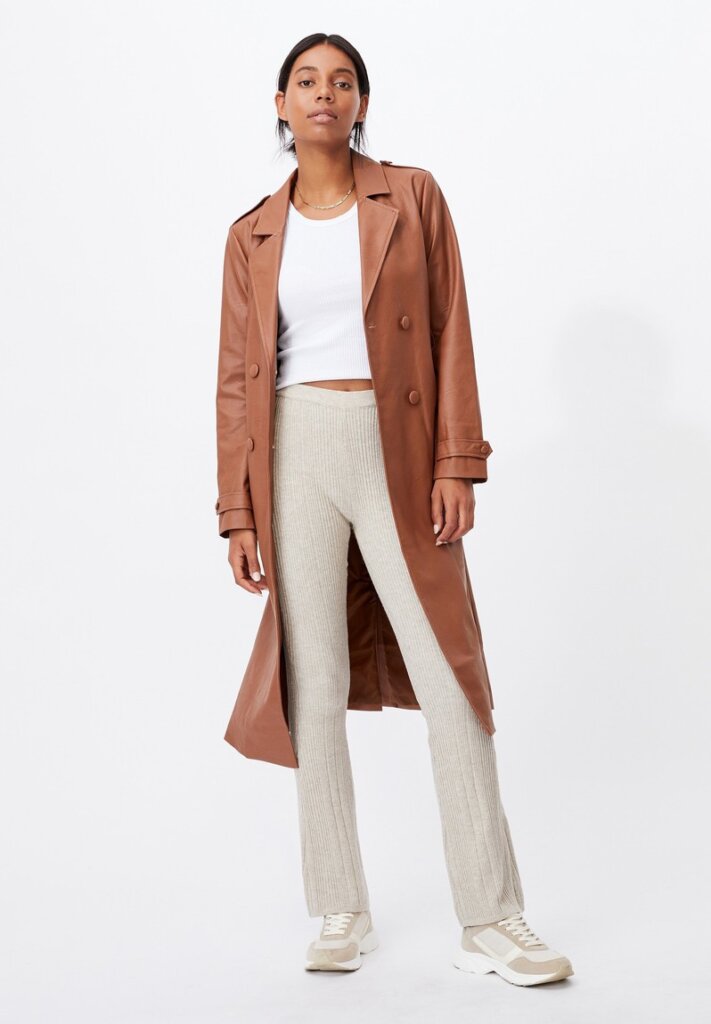 For the voluptuous chica: 
It's 2021 and fashion is more wearable and more inclusive than ever. Show off your sexy curves with this black (vegetable tanned) genuine leather and silver number from Mango. The zips at the cuffs add a little something-something that allows you to wear it over the simplest of outfits without looking boring. 

Shop the Violeta from MANGO here.