If I could only repurchase 3 The Body Shop products for the rest of my life – what would they be?
I am not going to even bother beginning this sentence like the previous two posts. But, just know, it was v v difficult to choose my favourite The Body Shop products as I love so many. In fact, this was probably the most difficult of the three posts we have had in the series thus far.
As with the previous two posts, I will try to not harp on and on about why I love each individual product. The reason being is I will already have featured the product on my blog before and therefore you may already have read an in-depth review on the product. Ah and one more note, this post will feature SKINCARE. Not make-up, body care or hair. I could honestly subcategorize within The Body Shop until the cows come home.
Chinese Ginseng & Rice Clarifying Polishing Mask – R345
An absolutely GORGEOUS mask which I did not see myself loving. This clarifying mask works like an absolute dream to buff at the skin, albeit gently, to get rid of dead skin cells and even out the overall texture. Your face is left feeling refreshed, plump, healthy and full of radiance. I truly LOVE it even though I am not such a fan of the smell of ginger.
I am still yet to finish this original tub (that is how insane my collection of masks is!) but I will absolutely, no doubt about it, be repurchasing this little goodie.
You can see my full review on this mask, as well as two others from the Recipes of Nature range, here.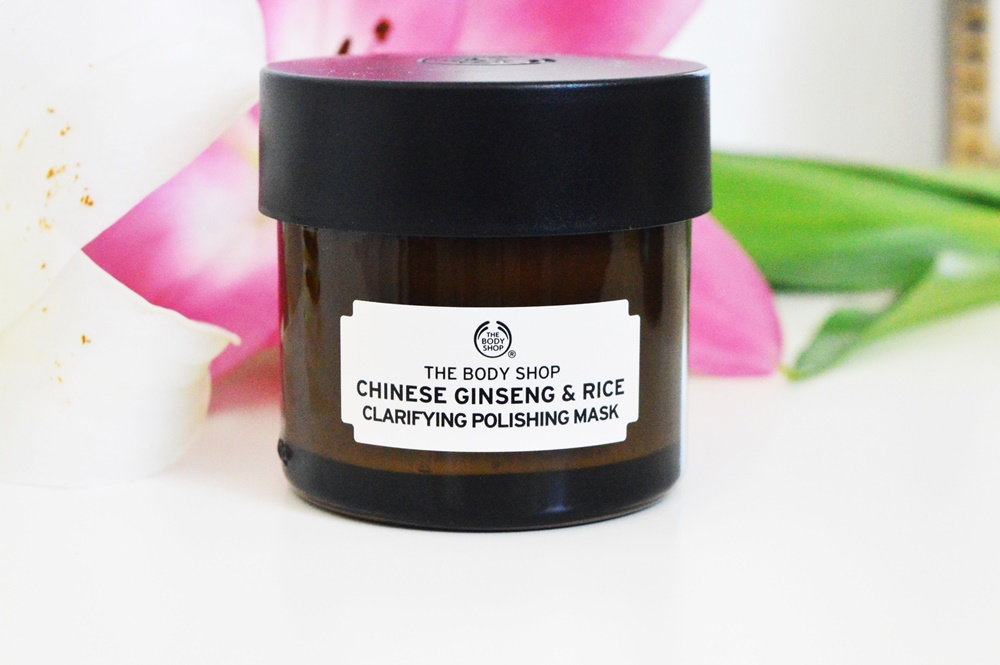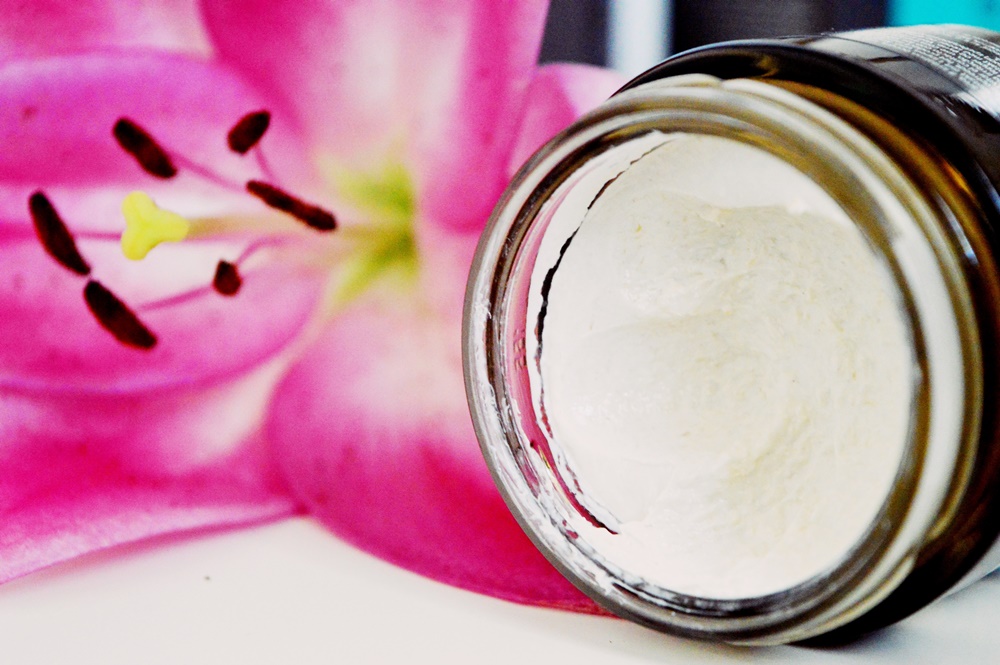 Honey & Oat 3-in-2 Moisturising Scrub Mask +- R210
Another mask… I know. But if you guys know me, what did you expect?
Another absolute gem and a half from The Body Shop, this honey & oat mask is almost good enough to eat. It leaves your skin feeling supple, soft and… wholesome… Can I even say that? Either way, your skin feels gorgeously nourished and soft after using.
Sadly I cannot find this online? Might it have been discontinued?! I will be extremely disappointed if this is no longer available (duh, it is included in this 'Best of' post for a reason, Rayne). Even more so because I have JUST finished this tub! You'll be seeing it in an upcoming Empties blog post. Or potentially the post has already gone live by the time you read this.. Baby brain Rayne.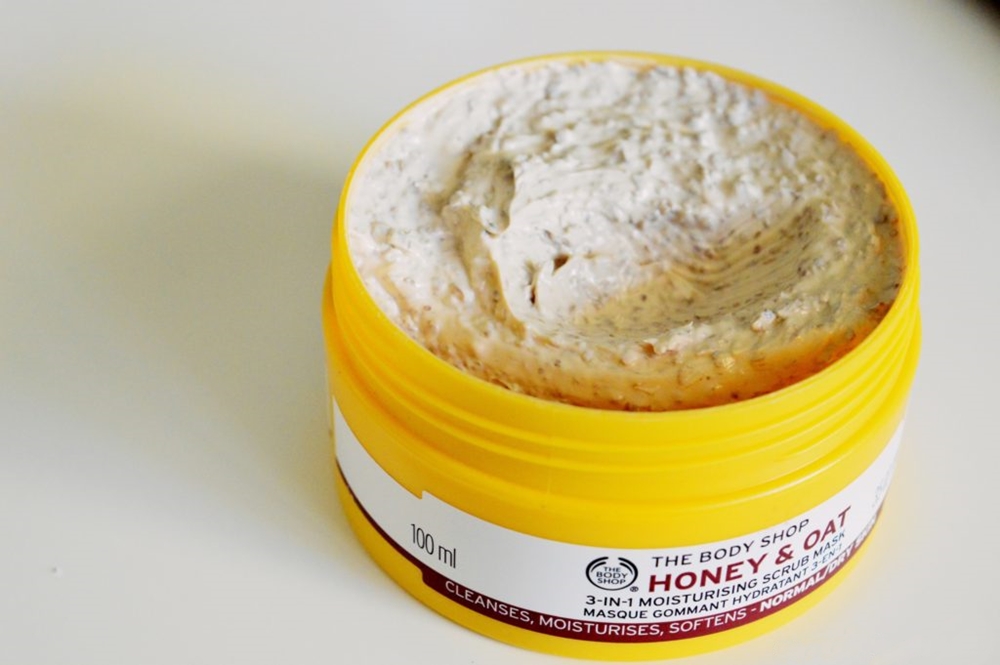 Glow Boosting Microdermabrasion from the Vitamin C range – R240
Another repurchased product! It is so rare that I repurchase a product but yes, I have bought this for a second or possibly a third time. The Glow Boosting Microdermabrasion is definitely a favourite amongst The Body Shop lovers. I even included it in a "The Best of The Body Shop 2015" post. Take a look here if you REALLY want to laugh. And if you want to laugh until you're lying on the floor crying, read this blog post where I chat about my love for the Microdermabrasion. Including blurry, up-close images of my face and all!
I don't have the courage to actually read the blog post, I just copied the URL links. I can only imagine what sort of nonsense 2015 Rayne was spouting. Shame, I was really trying hard to learn, you guys!
Anyway, fast forward four years and this 100ml tube of goodness is still a winner for me. I tend to reach for it more so in Winter when my skin gets flakier than usual and now, with the pregnancy hormones, I am needing my glow back! Thankfully Vit C is one of the skincare ingredients which gets a major thumbs up in the pregnancy department and I am thrilled that I don't have to pass this on to someone else.
The label states it is for 'Dull, tired, grumpy skin' and it ain't lying. My dull, tired, grumpy skin truuuuly looks happier, healthier, and glowier after using. Thank you TBS.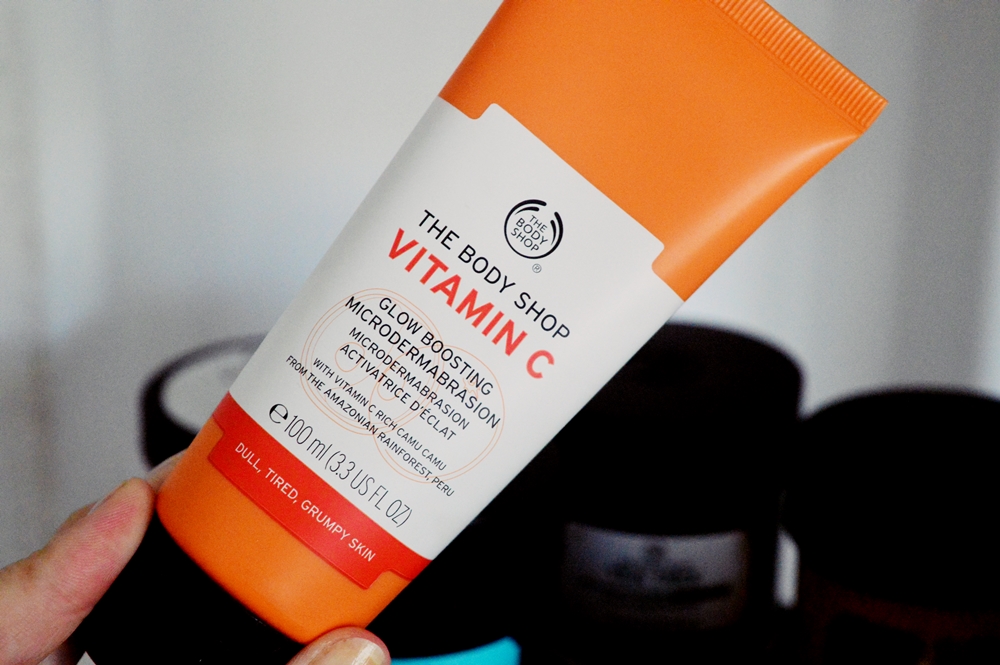 As always, do not forget to check out what Simone chose as her top 3 products that she would stock up on in an imaginary 3-for-2 sale. Although quite frankly, The Body Shop is fabulous in the way that they run 3-for-2 specials almost monthly! So you could probably run out now and grab them if you wanted to 😉
Rayne XX