If I could only repurchase 3 Real Techniques products for the rest of my life – what would they be?
So if I thought last week's post was a toughie to write.. this week Simone is being a ball-breaker** and making me choose between my beloved Real Techniques brushes. 
I have a few go-to brush brands and RT will always be up there as one of the favourites. The brand has only been available to us lowly South Africans for about four or five years but, even before that, we were finding ways to import the fabulous brushes.
I am such a lover of the brand that I have purchased the majority of their combo kits and sets, as well as the limited edition kits. So for the purpose of this post, I am going to only chat about brushes which you can purchase any time of the year.
SETTING BRUSH – R125

I actually typed this out as 'Concealer Brush' as this is predominantly what I use it for. I have THREE on hand and nothing in my collection measures up as a concealer brush. Not even the Real Techniques actual concealer brush.
The bristles are soft and fluffy and manage to blend in concealer in a way that not even a sponge can do. The finished look is seamless. Those pesky "settled lines" of concealer are easily buffed out with this brush and you will never look back.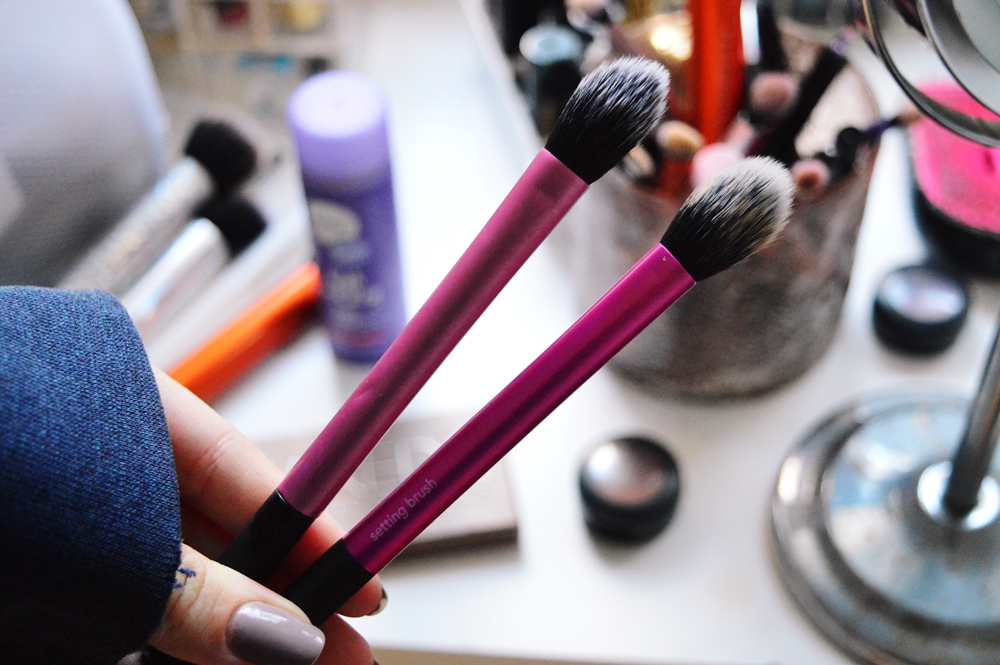 NOTE: The RT sponges (what you'd ordinarily use for concealer) are freaking die-hard loves of mine. But I decided to leave them out of this post as they are not "brushes" per se.
POWDER BRUSH – R250

Another brush that I don't use for it's advertised purpose. The Real Techniques Powder Brush is an incredible powder brush, but I do not use setting powder any longer. Instead, I use this to blend out my bronzer and it works incredibly. You can pick up the perfect amount of product as well as blend out a large area of your face with one motion.
I don't use it for other powder products (because I own the brushes for these parts of the face) but I would imagine that the Powder Brush would work well enough for blusher and highlighter in a pinch.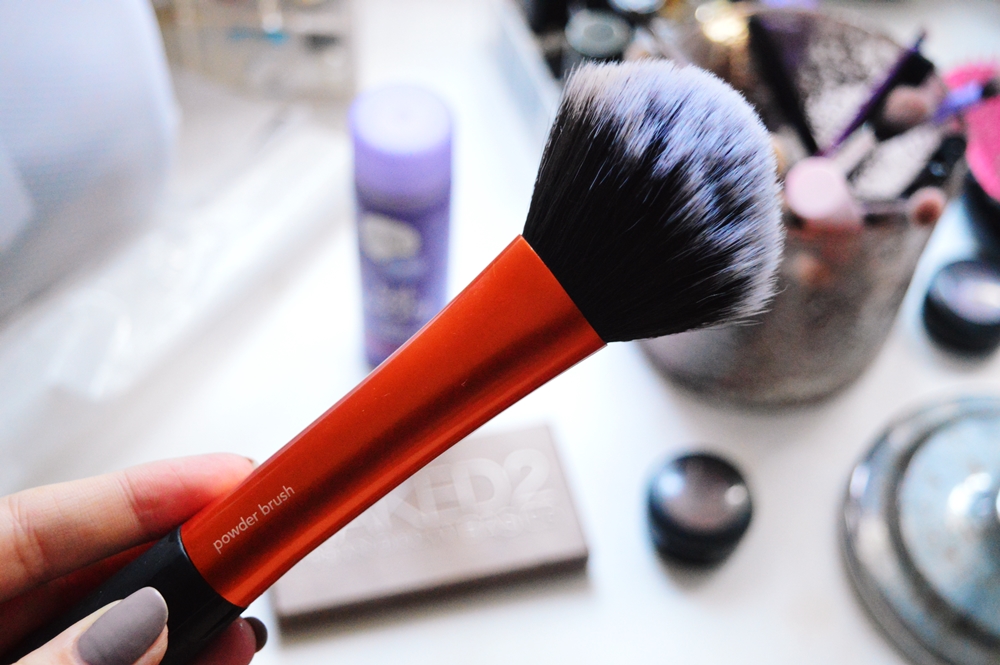 EXPERT FACE BRUSH – R199

This is a brush that I – shockingly enough – did not get on with for ages. It wasn't until I bought a second one (in a Christmas Collection, not on purpose. I am not mad enough to repurchase brushes that I don't like) that I realized how great it is. And I now own three. Sorry, not sorry.
The bristles are dense and firm, yet plush, and they blend beautifully. I would generally stay away from foundation brushes, unless they were from my beloved Sigma or Inglot, and opted for sponges, but this Expert Face brush proved to me that it takes the correct brush to achieve your desired look.
You can purchase Real Techniques brushes from Clicks stores or online, Takealot online and the Real Techniques online store. I do feel like I need to reiterate that RT is possibly my favourite brand of all time when it comes to brushes. And not just these three! Their blending eyeshadow brushes, liner brushes, and more are amazing. As are their beauty sponges. Really, give the brand a go if you have not already!
** FULL DISCLOSURE: We decided the brands together. But it makes me feel better if I blame it on Simone 😉
Rayne XX