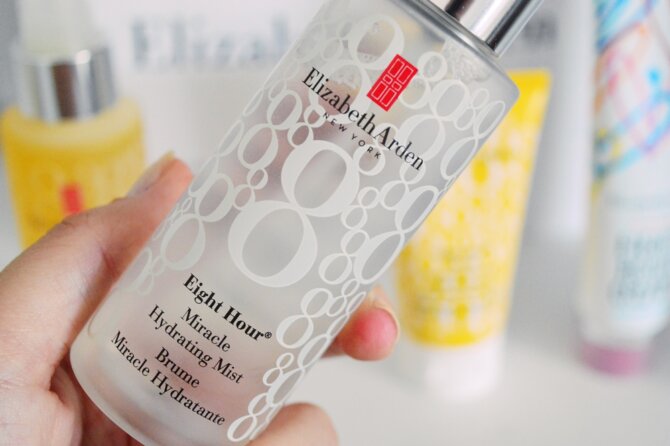 If I could only repurchase 3 Elizabeth Arden products for the rest of my life – what would they be?
Whee heeeey! Oh, but does it feel GOOOD to be blog posting again! Guys, I have been so sickly the last few weeks that I have not cracked open my laptop to type, let alone allowed myself to think about taking pictures, editing pictures, uploading, and the other to-do list items that come with writing up blog posts. But I have been so excited for today's post, for two reasons. Numero one, this is another series with my fellow blogger and hysterical friend, Simone. And secondly, the brand featured today is Elizabeth Arden!
My love for Elizabeth Arden runs deep. For realsies. Anyone who reads my blog whatsoever knows this (in fact, I love EA so much that strangers probably know it too). Simone is also a die-hard lover of Elizabeth Arden and therefore my thought it only fitting to begin with EA for this series. We have decided to focus on only skincare items and not make-up for this post, though. That would have just been waaay too tough to narrow down.
"What is this new series" you may ask. Simply put, we decided to narrow down our absolute favourites, our personal crème de la crème products from brands and ask that age-old desert island question: "If Elizabeth Arden was having a 3-for-2 promotion across the board, which 3 items would you choose". Okay, so realistically my answer would be "Stock up on every favourite and buy allll your faves in triplicate!" But for the fun of the game, let's pretend it's the day before payday and your credit cards are sweating bullets already and you can only choose three items. 
MIRACLE HYDRATING MIST – R380
I spoke about this just a few blog posts ago as I included it in a 'Recently Repurchased' blog post. Now, just the fact that I actually repurchased something should tell you all you need to know. Not because I don't shop, but because finishing up a product is such a rarity in my life. This truly is an incredibly versatile product; I use it for refreshing my face before and after make-up. It is fab for dampening your beauty sponge or beauty blender. It does just the trick for "dewy-fying" an overly matte make-up look. And if you are dampening an eyeshadow for a chrome or metallic finish, look no further.
Do not think of this as a glorified bottle of water. Think of it as the answer to fifty different skincare and make-up conundrums. It truly has been a lifesaver (face-saver?) for me. Like the name says; MIRACLE Hydrating Mist.  And taken directly from the website: "Powered by our superfruit blend, rich in antioxidants and vitamins, this ultra-fine mist leaves skin feeling reinvigorated and looking healthy."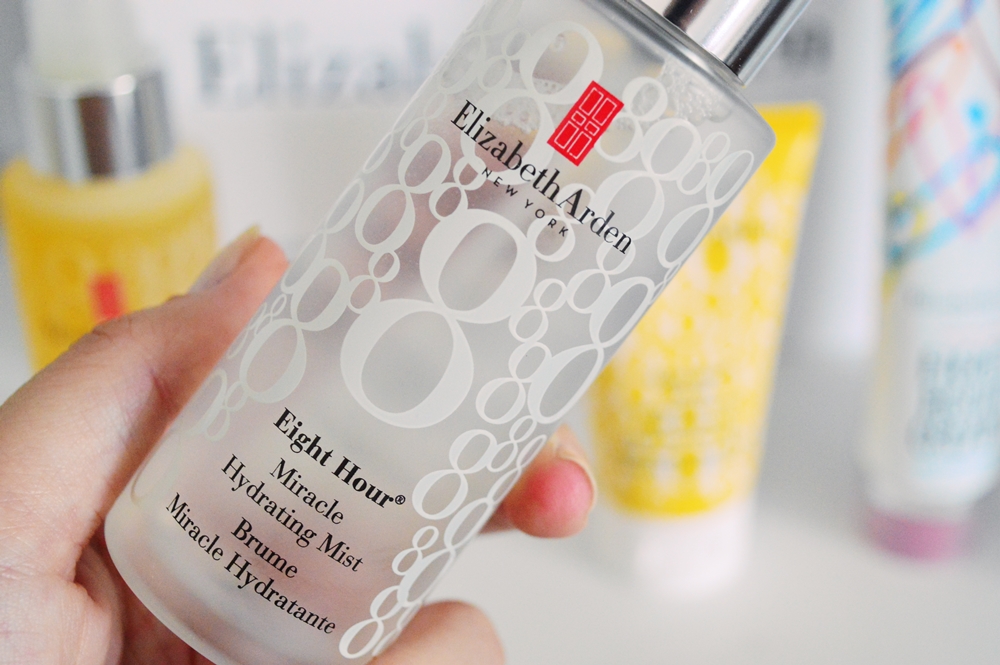 EIGHT

 

HOUR

GREAT 8™ DAILY DEFENSE MOISTURIZER – R425
A newer addition to my collection that quickly shot to the top of my faves list, is this Daily Defense Moisturizer. It boasts a huge list of amazing benefits:
1.       UVA/UVB protection: Broad Spectrum SPF 35
2.       Pollution: Protects against damaging effects of pollution
3.       Infrared: Helps soothes skin when exposed to heat
4.       Blue Light: Recent scientific studies suggest that blue light may contribute to premature photoaging
5.       Oil Control: Helps control excess oil and shine and minimizes the look of pores with continued use
6.       Brighten: Leaves skin with a luminous, healthy glow
7.       Hydration: All day hydration helps keep skin moisturized and soothed
8.       Purify: Helps eliminate free radicals
And all of these are obviously wonderful, but what sold me is the delicious way the product feels on your skin. It is light, it is intensely hydrating, and it does not leave any funny films or layers on your skin. Nor does your skin feel like it needs another layer a few hours later.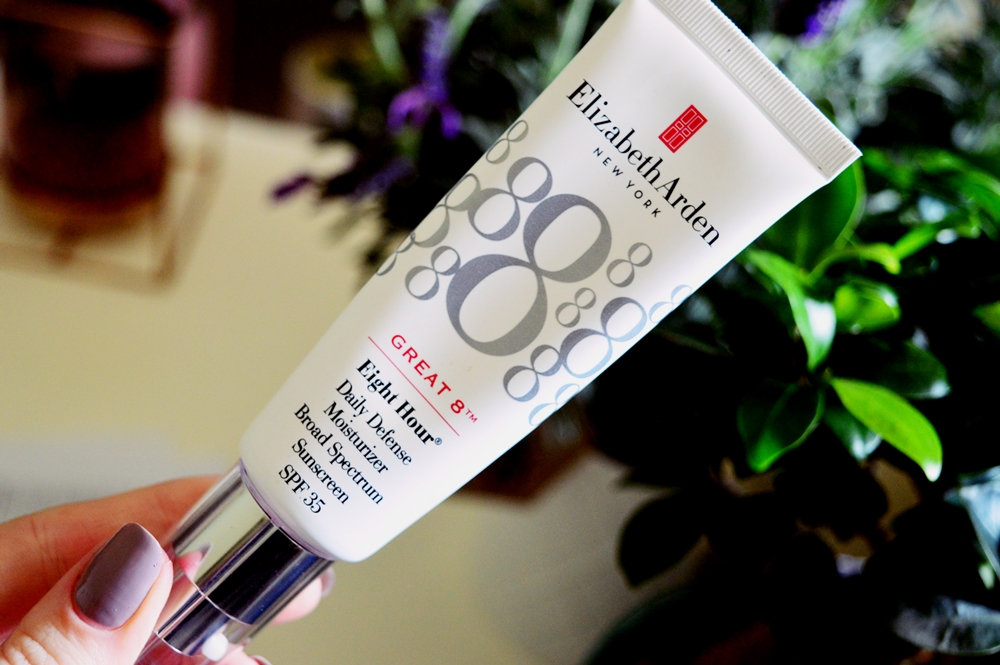 PREVAGE

ANTI-AGEING TREATMENT BOOSTING CLEANSER – R635
I can not, CAN NOT, believe I have not posted about this before today! This must be my third tube of this wonderous product so you can imagine my concern that I cannot find a blog post to link back to. I should have raved about this ages ago. I am sure I have been using it for over two years at this stage. Bad Rayne…
Firstly, the least important aspect, the scent. Oh my heavens. This cleanser smells DIVINE. I want to bath in it. The cleanser contains teeny exfoliants which activate when applied to your damp face. Being a major fan of all things scrubby, exfoliant-y, and basically anything that will rid my face of dead skin, I put this riiiight at the top of my favourites list.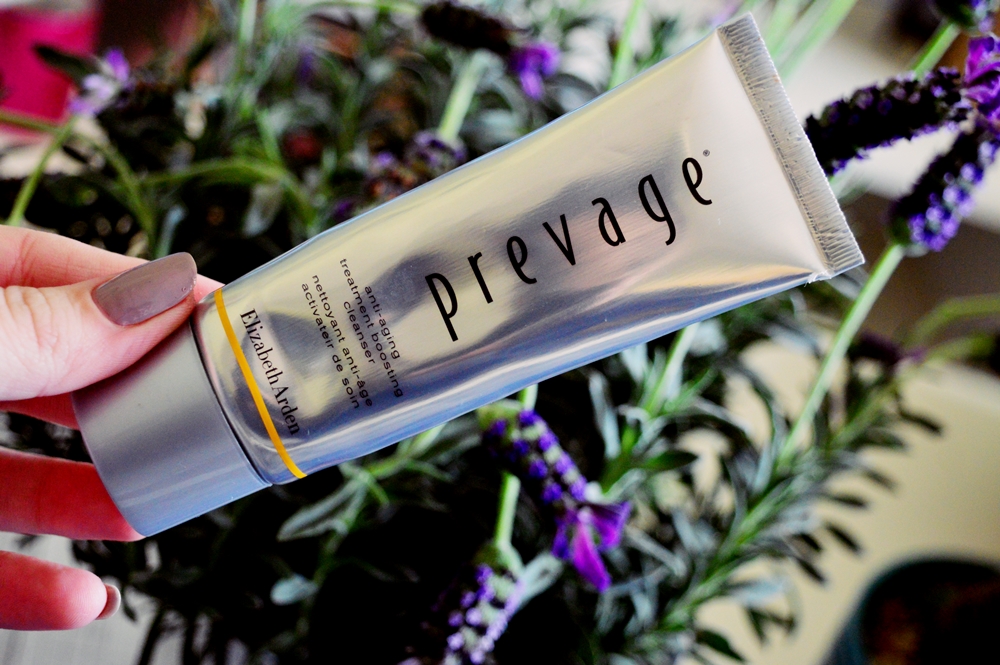 And those are my top 3 Elizabeth Arden items. EEEK. I could honestly list 8 – 12 with my eyes shut but oh well. Do not forget to check out Simone's post here and see which items she picked out. And, as always, let me know in the comment section which items YOU would choose! 
Rayne XX