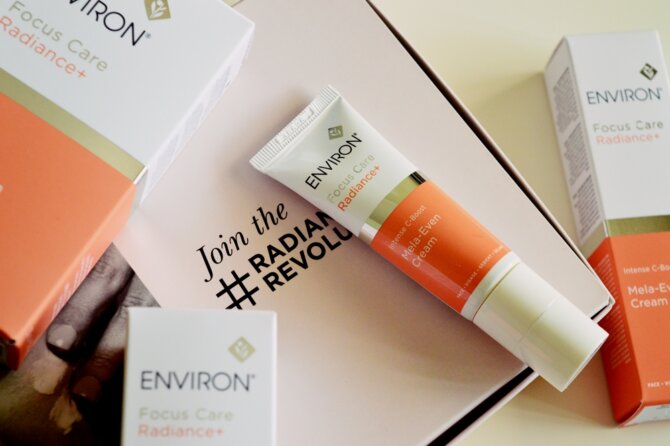 Restore your radiance with the Radiance+ Range from ENVIRON #RadianceRevolution
I've been chatting about the latest range launch from Environ on-and-off over on my social media platforms for a few weeks now, and today I finally get to publish a blog post on the range…
The Radiance+ products from Environ belong to a revolutionary new range formulated to specifically target pigmentation and aiding you on your #RadianceRevolution journey. The Radiance+ range contains a combination of ingredients to improve an uneven skintone and dark spots.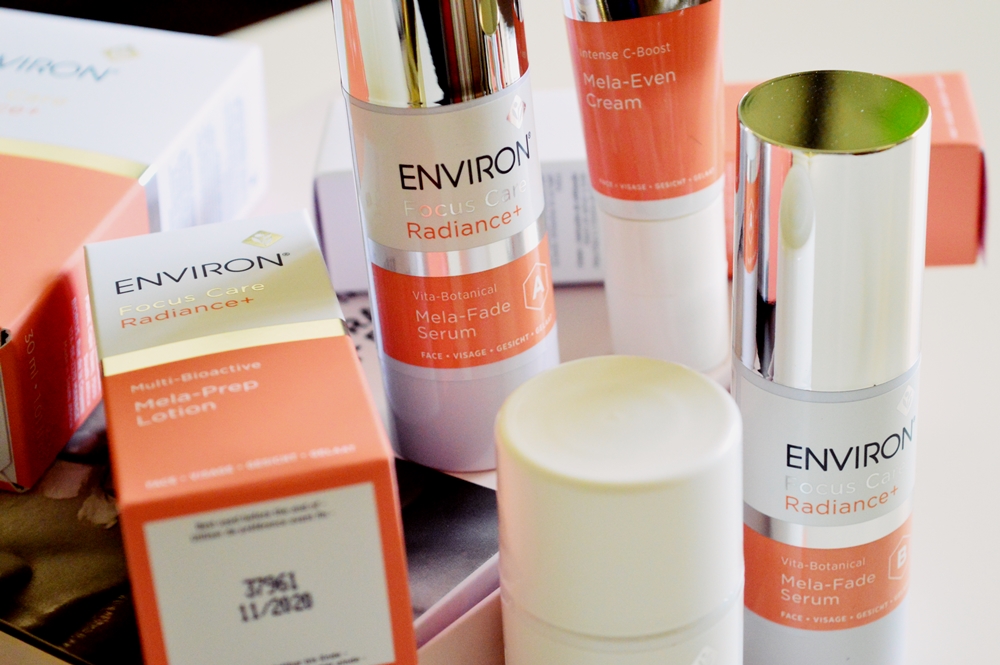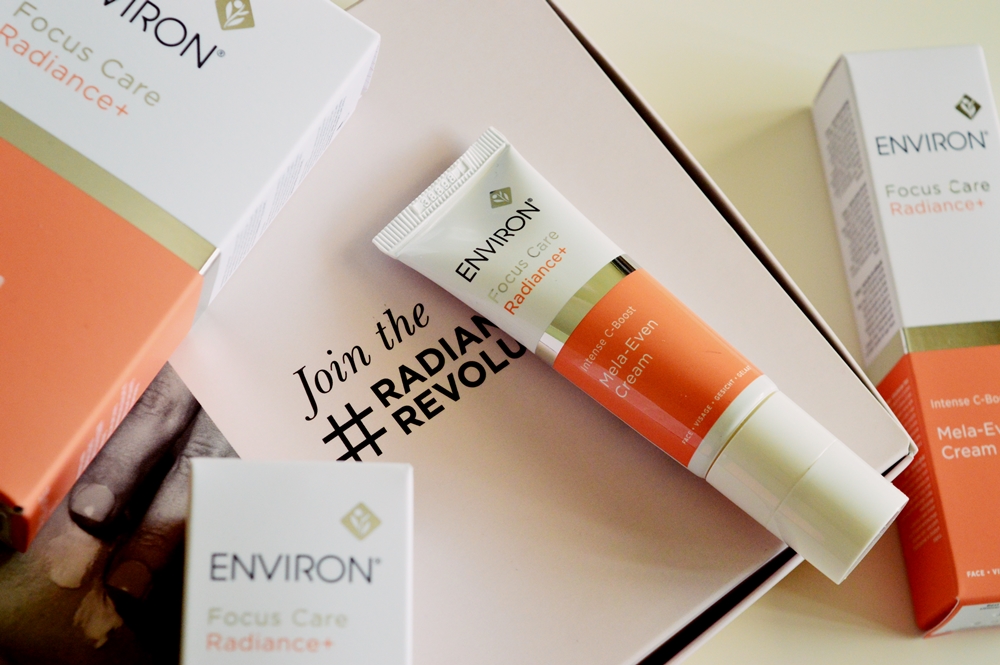 Let's dive a bit deeper into each product. I will also be explaining exactly where each product belongs in your skincare routine as I know this is something you all appreciate big time.
Environ's revolutionary 3-step Mela-Smart System™ is comprised of 4 innovative products that work together to help inhibit the 6 complex steps involved in the formation of hyperpigmentation.
Multi-Bioactive Mela-Prep Lotion – R360
After your double cleanse (I opt for an oil cleanser followed by a foaming cleanser), apply a toner and then follow this with the Mela-Prep lotion once the toner has sunk in. You apply the lotion to the areas of concern (pigmented areas, dark spots etc) and then follow on with the next step as seen below. This lotion can be used in your morning and evening routine.
I use either my fingertips or a cotton pad to target the areas of concern. Namely, the area in between my eyebrows and just above the brows as this is where my main pigmentation area of concern in. I also have a fair bit underneath my bottom lip.
Vita-Botanical Mela-Fade Serum A & B – R990 for both Serum A & B
Follow the above lotion with the below serums.
Each of these serums contain a highly concentrated blend of ingredients (ah, my favourite line in skincare if I know the ingredients are good ones!) which assist in evening the tone and revealing a healthier looking skin. Combine equal parts of Serum A and Serum B and apply to the areas of concern like you did with the above lotion.
The thought of "mixing equal amounts of Serum A and Serum B" may seem daunting, but the serums come with pumps so you can disperse exact amounts of each. I find these super lightweight and user-friendly. A simply great way to incorporate a double punch of high concentrates of fab ingredients into your routine.
The serums contain AHA acids which will increase your skin's sensitivity to sunlight and you are more likely to burn. You should already be slathering yourself in sunscreen but be extra careful when using the Radiance+ serums.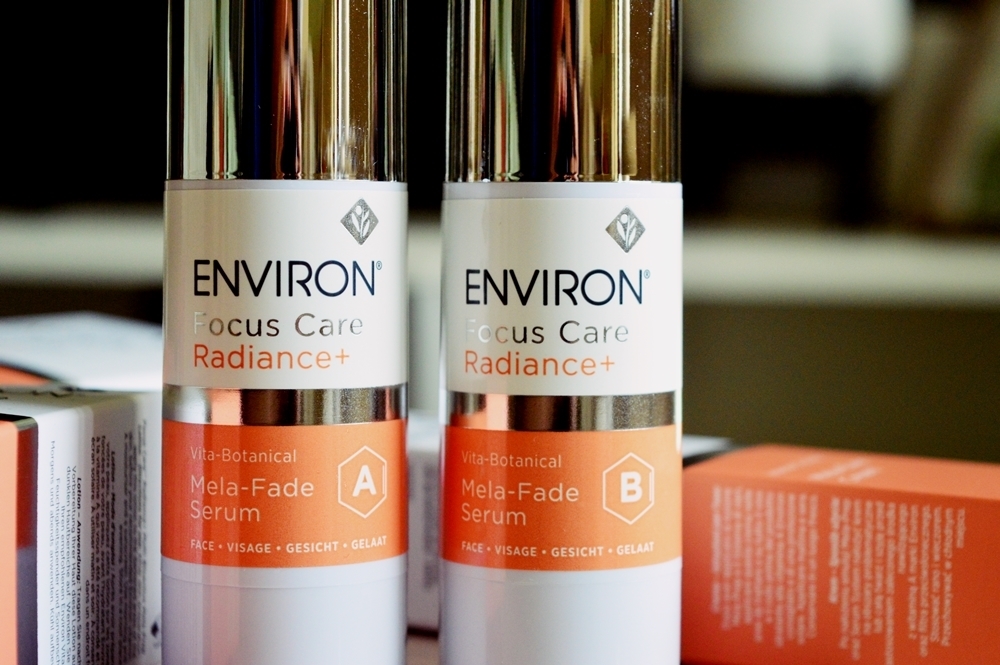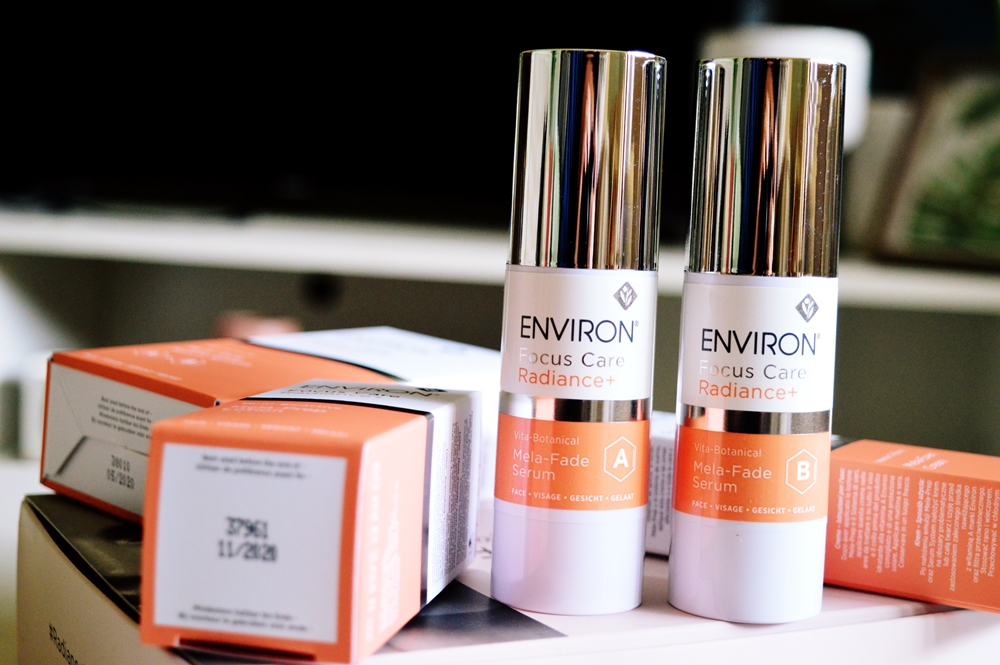 Intense C-Boost Mela-Even Cream – R450
And my favourite step of all! I am absolutely besotted with this vitamin-C infused cream. You barely feel the formula on your skin yet it is luxuriously nourishing. The consistency is lightweight and leaves my skin feeling soft, healthy and supple. Or that could be to do with the fact that I have used all 3 steps at this point. Either way, my skin feels FABULOUS.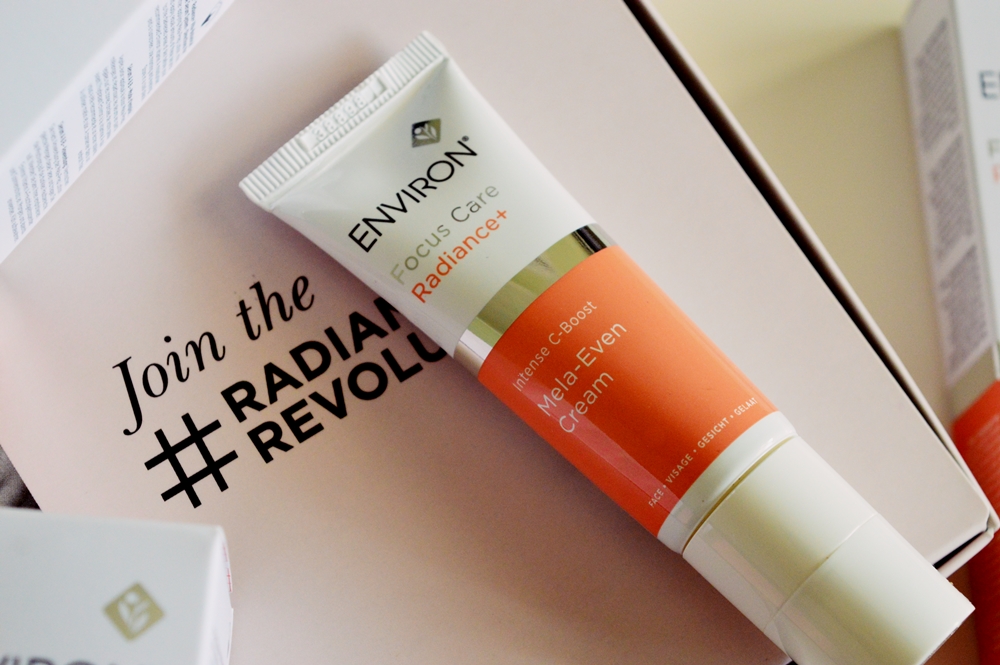 So essentially you follow the above two steps with this cream. Apply the lotion, both serums, and follow with the cream. I love how each of the four products are either a pump,or are topped off with another hygienic dispenser. As well as being hygienic, it also assures that every single drop of product is used!
In all honesty I have truly been a lover of Environ for ages. I love and appreciate how their Essential Care lines are there to normalise the skin to begin with. From there you can target specific needs with any of the 6 Focus ranges. I am a super fan-girl of the Balancing Masque and Firming Eye Gel which are both from the Original range.
The Radiance+ range however has certainly stolen the skincare-loving part of my heart. I have been dedicating myself to skincare much more than make-up this year and this range has slotted in perfectly. With dedicated use of the Radiance+ range you will walk away with a healthier and more radiant looking complexion!
Find your nearest Environ stockist here.
Rayne xx
*This post has been sponsored by Environ. All opinions are my own (and positive thanks to the incredible results that I have seen with the Radiance+ range).