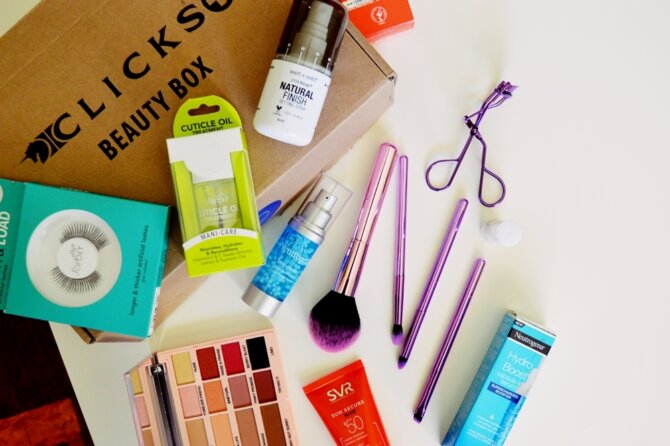 NEW MUST-HAVE items from Clicks Beauty PLUS A GIVEAWAY! #ClicksBeautyBox
I know how much you all LOVE my "new in Clicks Beauty" hauls. And today's haul is better than ever… because you get to win your own #ClicksBeautyBox!
That's right. I'll be taking you through a few of the new additions to their shelves – all beauty related of course, you guys know me 😉 – and if you scroll to the bottom of this post, you'll spot the entry mechanic. You could win yourself every single featured item. I am starting to feel like Oprah on one of her 12 Days of Giveaways episodes… 
Quite a few of these new additions are what I would call dupes for more high-end options. It truly makes my blogger heart happy when I am able to discover more affordable options to showcase to you all.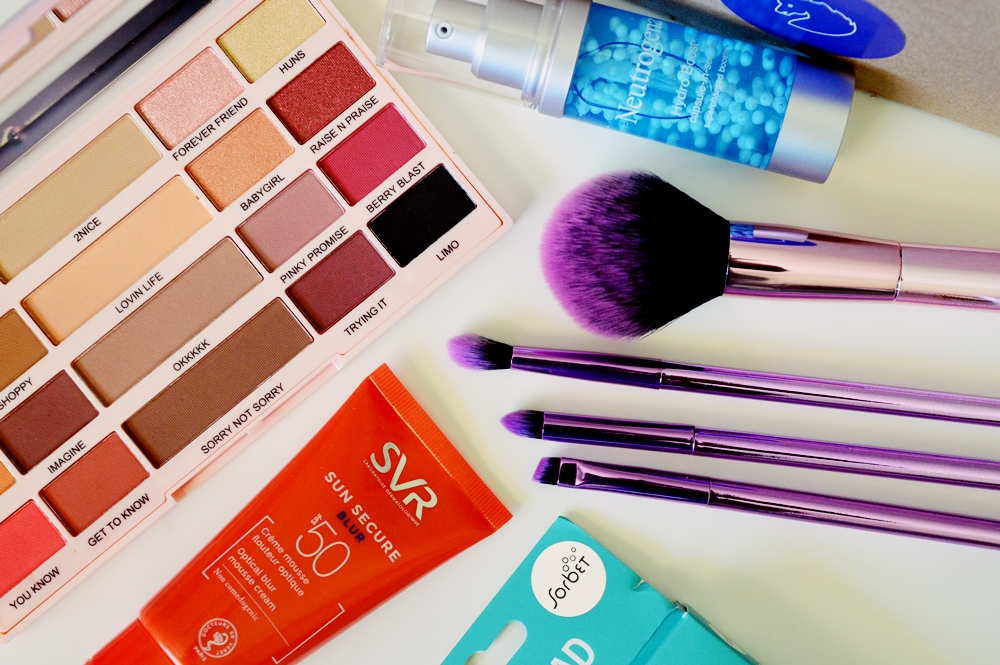 Wet n Wild Photofocus Setting Spray – R69.95
I am a hard-core lover of a particularly famous setting spray so my hopes were not too high for this Wet n Wild Photofocus Setting Spray. However I was pleasantly surprised. The spray is lightweight, lightly scented (not overpowering at all) and soothing on your face. I especially like using this setting spray to damped my beauty blender before patting my concealer in. I find this goes a long way in assuring the concealer does not "cake" up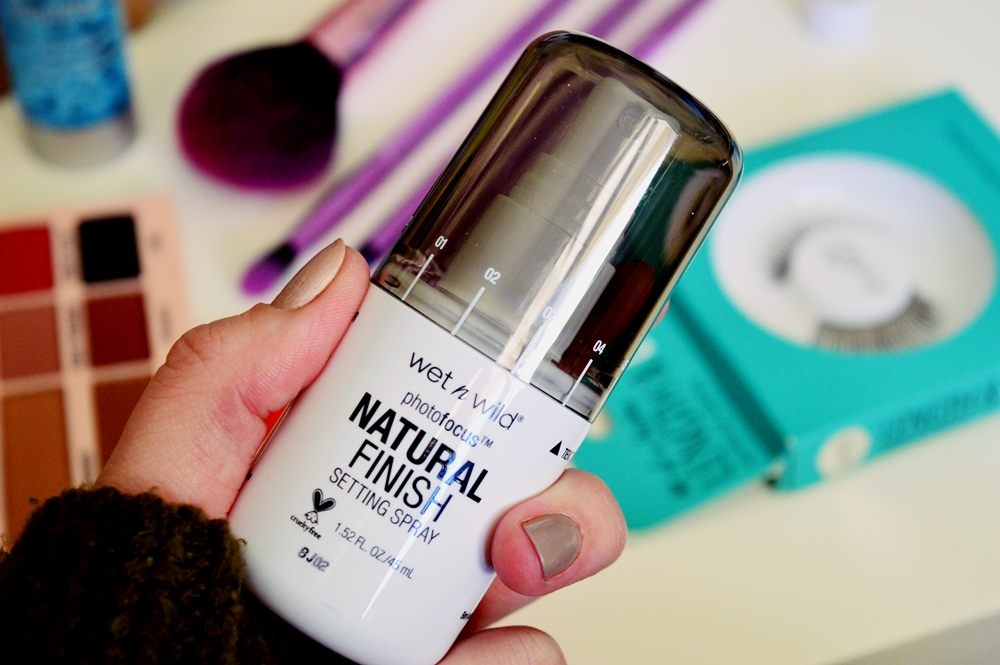 Sorbet Cuticle Oil – R95
The Sorbet Cuticle Oil is new to Clicks stores but it is not-so-new to my beauty stash. I have chatted about it plenty of times and it is a must-have in my nailcare routine. Anyone who has followed me for a while will know I am not exactly a nail polish lover, but I take great care of my hands softness and nail beds. This cuticle oil is hydrating and softening and melts into your skin without leaving behind a horrid oily feeling.
Beauty Crush Brushes R 109.99 and R69.99
Officially the most impressive addition to the #ClicksBeautyBox in my opinion would be this Beauty Crush Mini Brush set (R109.99) and Pointed Powder brush (R69.99).
The Mini Brush set includes three brushes – angled, smudger, pointed – to create fab eye looks. This kit is completed with a cute eyelash curler. Perfect timing as I desperately needed a new one! These brushes are super soft and tick the boxes you are looking for. The definer brush is dense and allows for you to create a wing, while the other two brushes are more durable and softer to allow for pretty seamless blending of shadows.
The single Pointed Powder Brush is fairly dense and picks up a lot of product in one or two swipes. Again I was super pleased with the way this brush measured up to pricier options on Clicks shelves. I am also happy to note that there was minimal shedding with the large brush and no shedding whatsoever with the smaller brushes.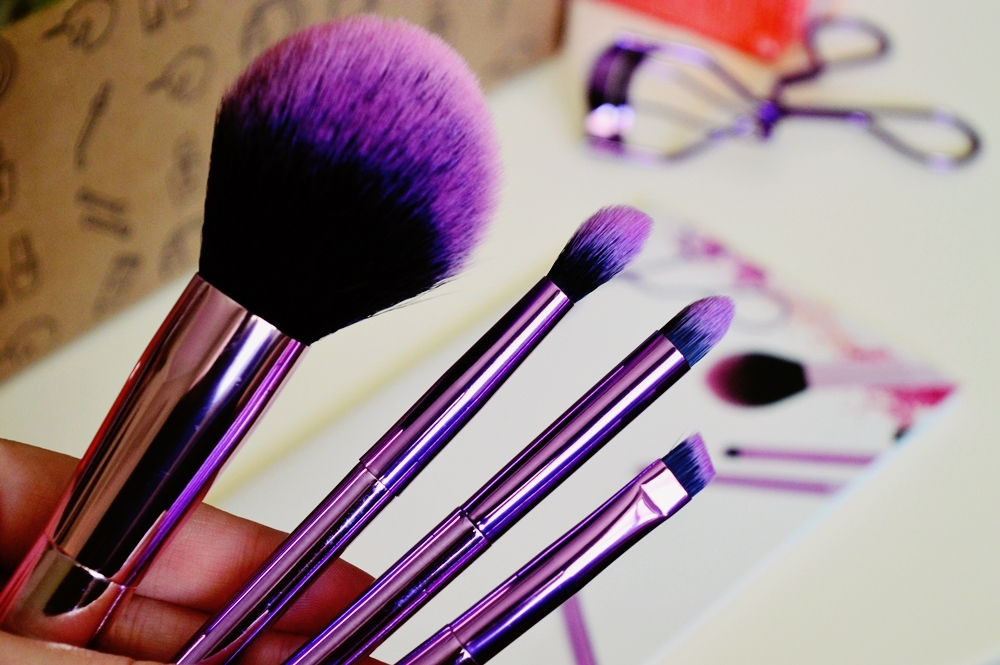 SVR Sun Secure Blur Mousse Cream – R250
SVR is not guilty of false advertising when they call this a mousse. This beautifully rich formulation of SPF is incredibly velvety on the skin. I don't know why, but I assumed this would be one of those extra thick and heavy creams. Despite being described as being a hybrid of a minimal coverage product and an SPF product, I don't get coverage from this product. However, what I do get is a beautiful, BEAUTIFUL primed base. And like I said above, my skin feels so incredibly smooth and velvet like.
I popped a smidgen of this onto the back of my hand while writing this post so that I could describe the scent. And seriously, even the back of my hands look and feel stunning once this has been rubbed in. And on that note, the scent is ultra summery with a splash of apricot.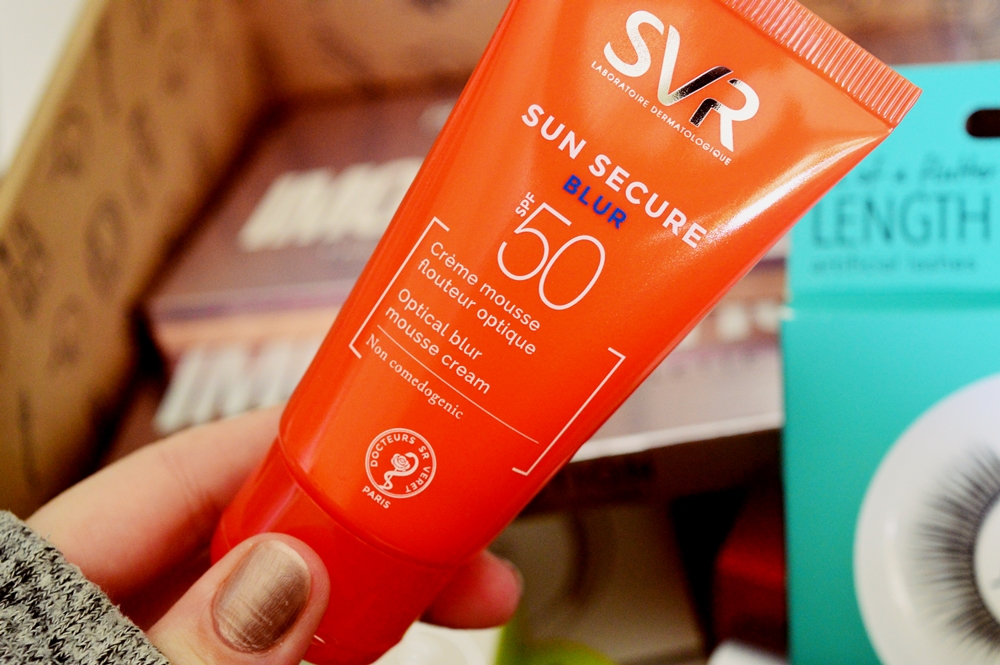 Neutrogena Supercharged Hydro Boost R 159.95
Truthfully I have not used this Neutrogena product as yet. I am currently busy with a skincare trial and I am trying to not deviate from the range at all. However, I have seen SO much talk of this range since it launched a while back.
The Hydro Boost range is meant to be a hydrating range that also leaves the skin supple. Jam packed with HA and Vitamin E, the entire range seems to be a goodie and, with my love of serums, I can not wait to dip into this! I was also pleasantly surprised when I saw the price range. PSA: Neutrogena is currently on a 3-for-2 special on selected products in Clicks stores until 22nd July 2019.

Sorbet Lashes R60
And now for another launch from Sorbet. They really seem to be bringing out the new launches full throttle in 2019! We have welcomed some amazing skincare products, new make-up products and more from the brand so far this year.
These new lashes come in 6 different styles, each priced at R60. I was lucky enough to be sent the pair I would have chosen off the shelf. These 'Length & Load' lashes add SO much volume and SO much oomph to any make-up look. It'll certainly put a spin on a more natural daytime look but will also work perfectly when paired with a more dramatic night-time eye look.
These were also extremely easy to snip down. I sometimes find that fake lash bands can be extremely strong and sort of distort the lashes in the trimming process. So I am very pleased to notice these did not lose their shape whatsoever.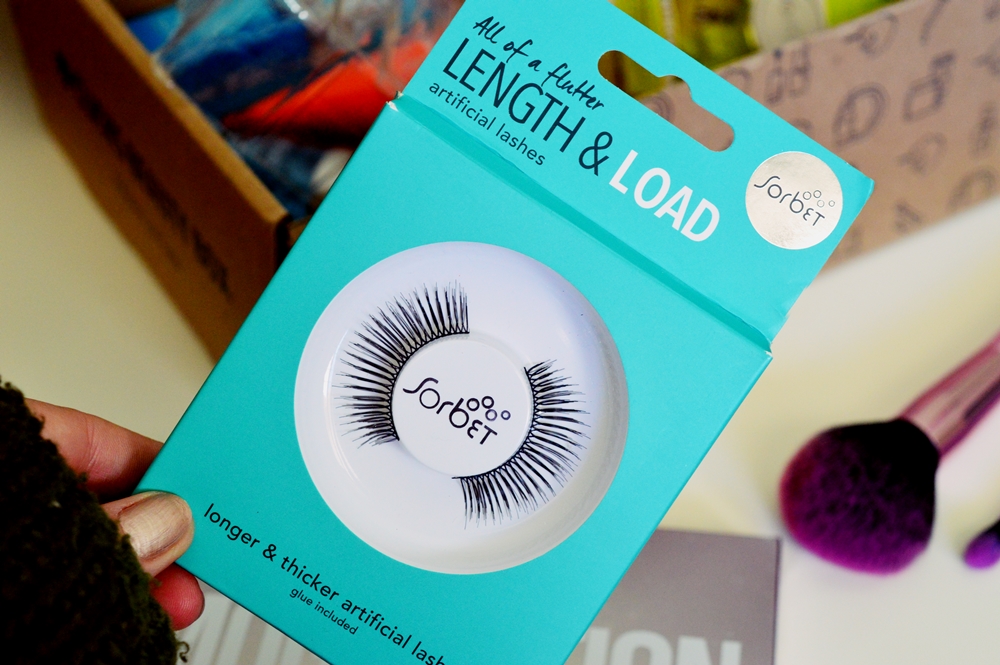 Max Factor Lip Scrub R 59.95
Another product I did not have high hopes for was this lip scrub. ALL the lip scrubs I own have a granular payoff which results in you having to dab the dead skin off your lips after using. But amazingly enough, the exfoliating ingredients are so fine in this scrub that you swipe it on like your usual lip balm. This does mean that it is not a very heavy scrub, but it works wonderfully to pop into your handbag to help your lips brave Winter lips.

Revolution Imogenation Eye Shadow Palette – R250
And the absolute crème de la crème of the #ClicksBeautyBox! I know competition-wise, this will be the product that you all have your eyes on.
The absolutely gorgeous Imogenation Palette from Make-Up Revolution is one of those "do it all" palettes. While the shades lean to a more autumnal theme, you will find everything you need for both daytime and evening looks. I am BESOTTED with the right hand side of the palette. The shades like Forever Friend, Pinky Promise, Trying It, Raise n Praise and Imagine are everything that my eye-shadow dreams are made of. I truly, TRULY love this palette at the moment!
As far as affordable prices go, Make-up Revolution has always been right at the top with my favourite brands. There is a huge variation of shadow effects (satin, shimmers, mattes, etc) and the formulas are buttery and not patchy.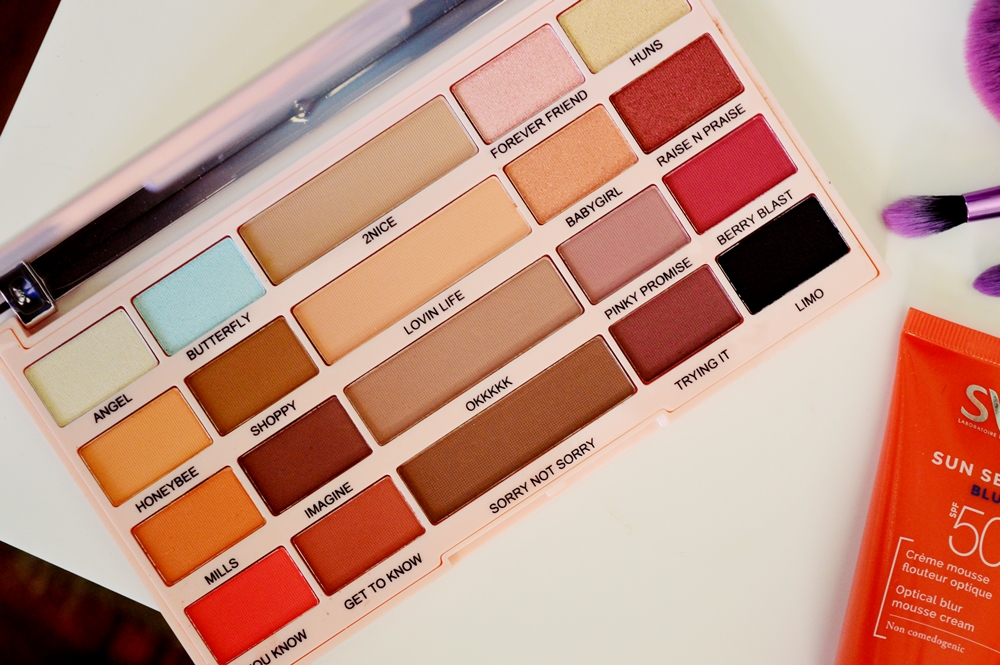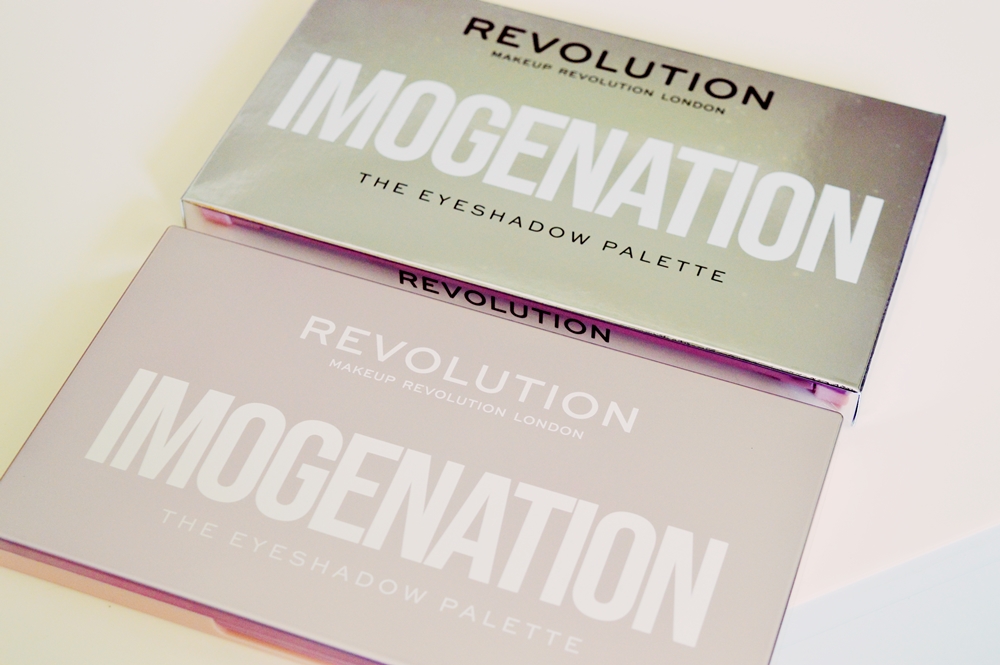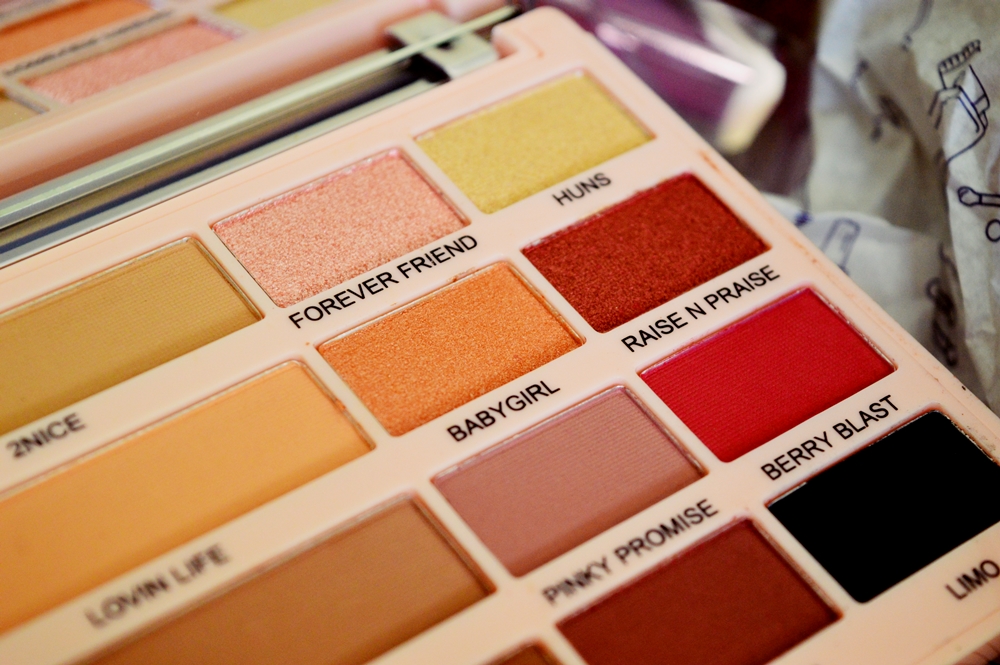 And that wraps up the list of my favourite new beauty items that you will start spotting on shelves over the next few weeks. There are so many fab new launches but these are the items that I would 100% pop into my trolley again!
And now for the best bit… to win your own #ClicksBeautyBox (this will consist of every single goodie I spoke about PLUS a few extra additions) simply comment below this post and let me know which item in the #ClicksBeautyBox is your favourite?
To gain bonus entries; search for the #ClicksBeautyBox hashtag on Instagram, find my post and tag a friend! Each tag will gain you an extra entry. The giveaway will close on Friday 5th July and the winner will be announced shortly after.
Rayne xx
Please note that this post and giveaway are sponsored by Clicks. However this plays no part in my final opinions of the featured products.