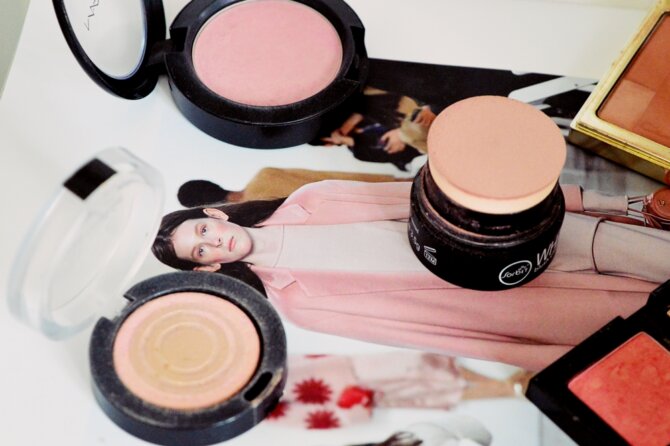 Favourite Blushers 2019 & how they rank in my blusher collection! {FAVOURITES}
I really had to think about this blog post at length. I am SUCH a sucker for a great blusher. Corals, pinks, peaches, I am easily convinced that they ALL look great on me. Therefore I have a larger than normal collection…
That being said, my entire make-up collection is larger than normal. But blushers are most definitely one of my greater downfalls (along with lipsticks, bronzers and highlighters). On top of that, describing blushers would count as another one of my great downfalls. What more do you say about blushers other than commenting on the shade, quality and colour payoff? I am going to do my best here, but obviously all five of these are INCREDIBLE. They are each a divine shade, worth the money, last throughtout the day and are of an all-around great quality.
Sorbet What A Cheek Blush Cheek Stamp in Fresh Berry – R136
Starting off with a blush that I have chatted about MANY times in the past. This product holds a special place in my heart as being one of "those items" that readers regularly purchase on my say-so. I wouldn't go as far as to claim that it is a "Rayne made me do it" scenario, but I have received countless Instagram and emails of lovely readers letting me know they bought a shade in this range thanks to my recommendation.
I chatted about this blusher most recently in my 'The beauty items I won't leave the house without using…' post. And it truly is a daily make-up item for me. While I wouldn't use the built-in applicator, the formula itself blends seamlessly and beautifully into the skin. The colour is great in the way that it is subtle but buildable – this is something specific that I look for with all powder products, especially blushers.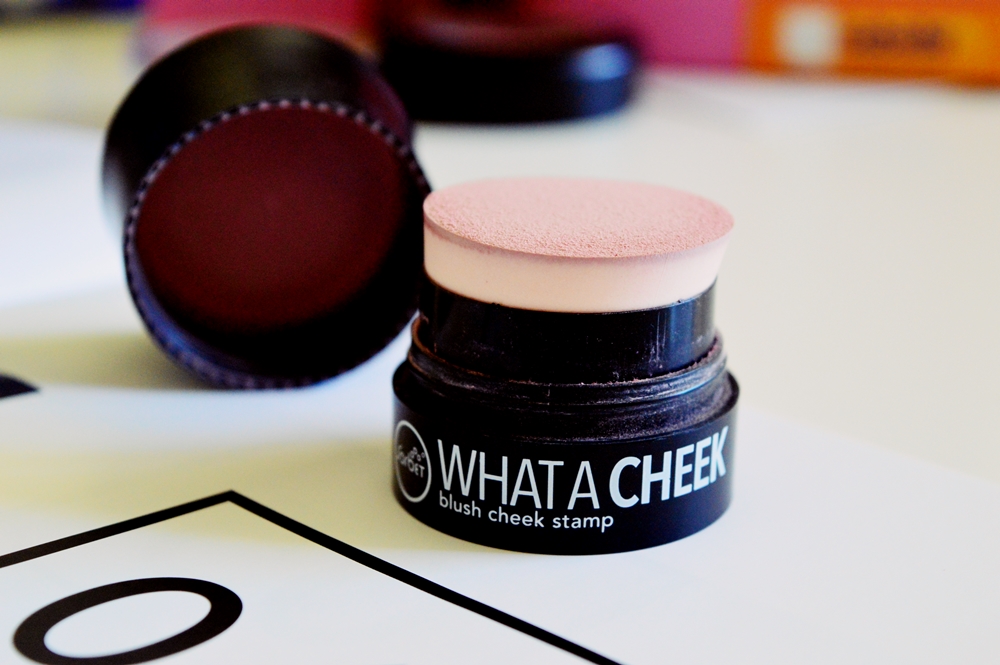 Max Factor Creme Puff Blush in Lovely Pink – R 159.95
This was the second blush I ever fell in love with and my first ever drugstore blush love! This soft pink is absolutely angelic on the skin and practically borders on looking luminous. I haven't tried other shades in this range but I am told the high quality and amazing payoff continues throughout the collection. There is a slight golden veining in the blush which adds to the luminous finish. You can see a previous review on this blush here. You can see from this image that I have almost, almost finished the product. I am at that place where I don't want to finish it because it is so stunning, but what is the point of keeping an almost finished blusher around for another year?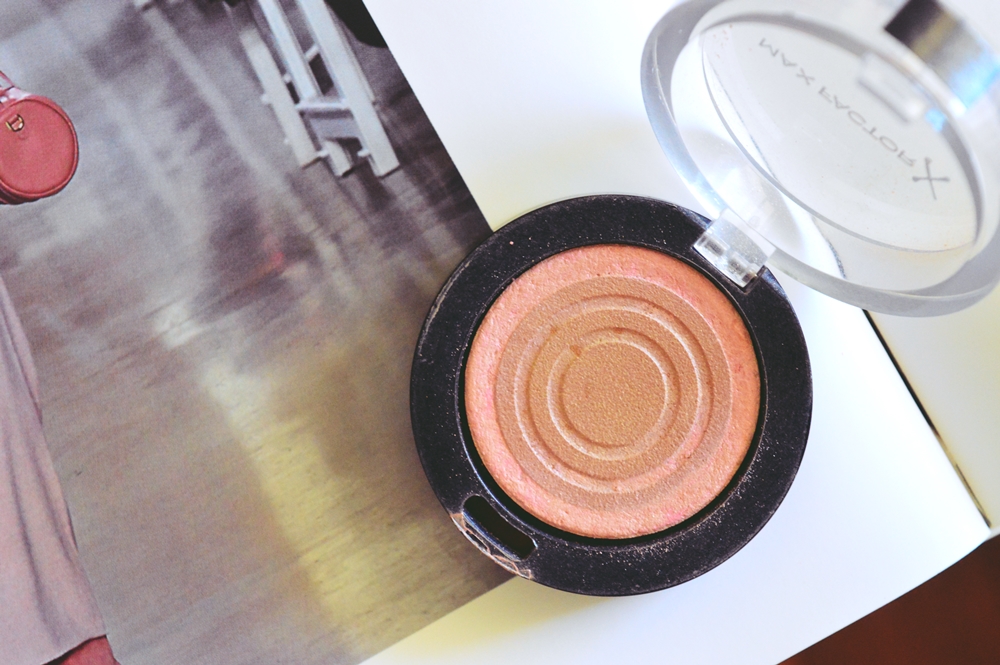 M.A.C Powder Blush in Well Dressed
This is a sad sad state of affairs as this doesn't seem to be listed on the MAC website. I actually purchased this MAC Powder Blush in 2014 (I recall this because I used a 21st birthday voucher to purchase it) but I did not open it until now – 5 whole years later. Because the product was sealed in it's packaging as well as living in it's original box for so long, the formula was not affected at all. And it is the MOST GORGEOUS, most wearable shade out of all the blushers featured today. It is described online as an "immaculate pink" and it has a sheen finish. It goes on to be described as " It's a light-medium, blue-based pink with cool undertones and a soft, satiny sheen."
I wouldn't call it the most pigmented blusher, per se. But it is very buildable and the colour lasts FOREVER. I will apply my make-up at 7AM, not apply a setting spray, work an entire work day and look in the mirror at 5PM to see my blusher still perfectly applied. It is GORGEOUS.
As mentioned above, it seems to be discontinued from M.A.C's permanent collection, but I am sure we will see this soon enough in limited edition packaging. As M.A.C tends to do this with popular shades.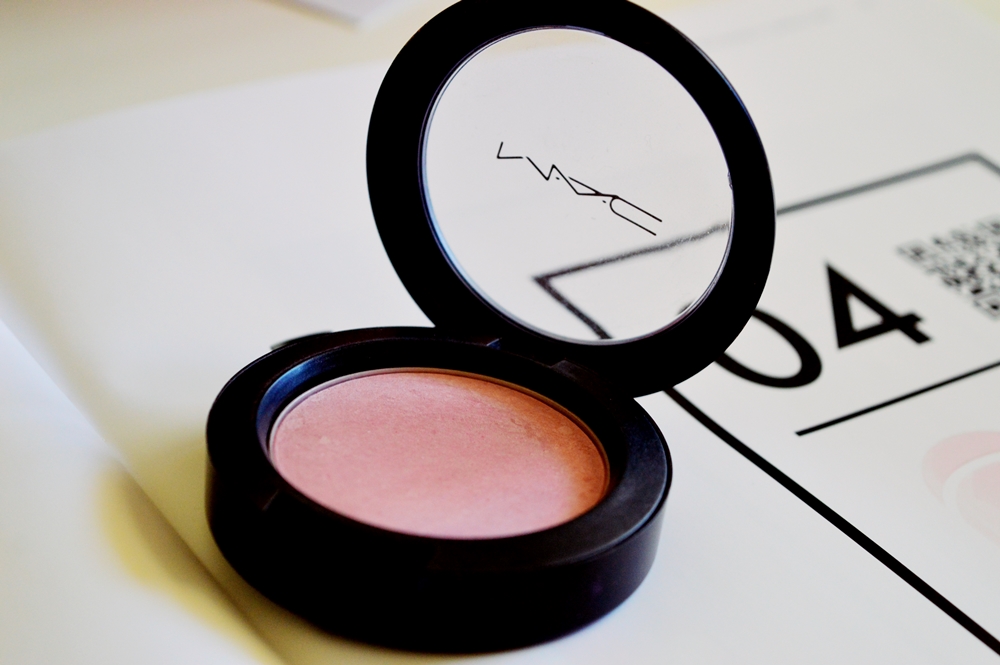 Physicians Fomula Highlight and Bronze Quad – +- R180
I briefly spoke about this hard-to-find product in my April Favourites 2017 – and this quad is still a hands down fave for me two years later. But it is virtually untraceable online. I have hit pan on both the highlight and blush shades as they create the most incredible healthy, glowing effect when mixed together. I won't say too much more on this just beacause it seems to be such a rarity. But if you find it, grab it!
Clarins Blush Prodige Illuminating Cheek Colour in 05 Rose Wood – R470
The absolute be all and end all in the blusher world! This Clarins Blush Prodige Illuminating Cheek Colour was my first ever high-end blusher. I purchased this blusher the day I opened my Edgars store account (a dark and cursed day indeed, how I wish I had never made that damn mistake, but that is a story for another day!) in January 2014. and now, over five years later, it barely has a dent in it.
I have referred to the above four busher options as holy grails and top picks, but the Blush Prodige holds the most value for money. For about two years I used nothing but this on my cheeks. HOW is there so much product left?! It is a cosmetic mystery. For R470 you are getting 7.5g of product which is super reasonable, keeping in mind that a full size MAC blusher is 6g and the Max Factor above clocks in at only 1.5g total.
Because the shade is so perfect and because the product is still so pristine after such a long time, I have never felt the need to expand into the range. However I do have to mention that the rest of the shades are GORGEOUS! Miami Pink and Soft Peach are two eye-catching tones.
It is shocking to me that I have not spoken about the Clarins Blush Prodige on here before – major blogger faux pas on my side!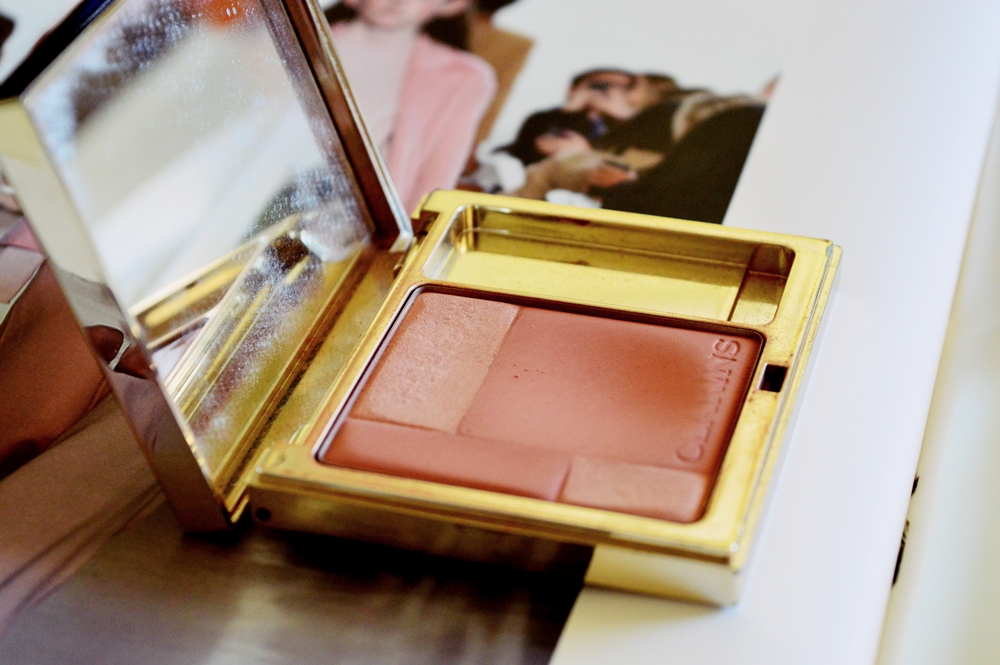 If you are interested in reading the previous 'Favourites' posts, click on the below links:
Please be sure to keep in mind that make-up (and skincare for that matter) is SO incredibly personal and what works amazingly for me may not be your favourite. Make-up is FUN and you should enjoy finding your perfect matches! However, Simone may have a few that are faves of yours. Check her post out here!

Also let me know if you have any blushers that you recommend I try out.
Rayne XX